Does Greg Palkot Wear a Toupee?
Does Greg Palkot Wear a Toupee?
It is not news that celebrities use wigs. They have made the use of wigs trendy be that in their line of work as an actor or singer or in their own day-to-day lives. We care about hair and are never shy of casting a glance at the hair of celebrities. Greg Palkot is a well-known media personality and there are plenty of rumors about him wearing a toupee. That's why we decided to create talk about Greg Palkot and address the 'wig' question.
In this blog, we - a leading supplier of hairpieces for men - will discuss Greg Palkot and whether or not he wears a toupee. So, read to the end to find out if he uses a toupee!
For those who don't know him, let's first learn who Greg Palkot is!
Who Is Greg Palkot?
He is a well-known journalist and media personality in the United States. He was born in the state of New York on March 28th, 1954. Greg Palkot grew up in Garden City, New York, with his mother and father, who both worked as teachers.
Concerning his academic background, Greg received his high school diploma from Garden City High School in New York. Upon completion of his high school studies, he enrolled at Wesleyan University, a private liberal arts college located in Middletown, Connecticut.
Greg is the complete antithesis of open when it comes to his personal life, despite the fact that he is forthcoming about his business life. That said, it is common knowledge that he is a married man with a family of his own to care for. His current home is in London.
Does Greg Palkot wear a toupee? What do you think?
Greg Palkot's Career
Greg is currently working for the Fox News channel as a correspondent located in London. He joined the network in 1998 and he is the most senior correspondent covering international affairs.
From the city of L'viv, where he was on the ground, he reported live on the coverage of the Russian invasion of Ukraine. Additionally, he covered the wars in Afghanistan and Iraq.
Greg was there when rebels were successful in assassinating Colonel Muammar Gaddafi. In addition to that, he has reported on natural disasters such as earthquakes and tsunamis that occurred in Turkey and Pakistan respectively.
Greg Palkot is indeed popular and done really good work in journalism but how did the word spread about him wearing a toupee? It probably has something to do with his hair troubles. Read on to discover more about Greg Palkot and his too-good-to-be-true hair!
Why Is Greg Palkot Popular?
Without a doubt, Greg's strong academic performance has been a major factor in his rising up the ladder of success. In 1998, he took his professional life to the next level by joining Fox News Channel (FNC) and started work as a correspondent there. After some time, he received a promotion and is now working as a senior international affairs correspondent in London, which is located in England.
Greg has covered a wide variety of issues while working in this capacity, including the assaults carried out by ISIS, numerous investigations, and the process by which the United Kingdom withdrew from the European Union. In addition, he has traveled further afield and reported on a variety of topics, including the escalating tensions caused by North Korea's illegal nuclear program, the "Arab Spring," the devastating tsunami that struck Indonesia, the wars in Iraq and Afghanistan, and a variety of other conflicts.
During their coverage of the uprising in Cairo, Egypt, in February of 2011, journalist Greg Palkot and his cameraman Olaf Wiig were badly beaten and sent to the hospital after coming dangerously close to losing their lives. Military police had accused them of being spies for Israel before they were released from the hospital, but fortunately, the State Department, the US embassy in Cairo, and the Egyptian embassy in Washington were able to confirm their identities and secured their release.
Kind of a risky job for someone who may wear a toupee hair replacement system, isn't it?
Greg Palkot's Public Appearance
This brings us closer to the real question. Greg is a public person, he is always out before the camera, and he is known for a neat and tidy appearance at all times. For his age, it would be normal to have scanty or balding hair but with Greg, this has never been the case. His hair is full at the front with absolutely no sign of thinning. Although viewers have seemingly not been worried about his hair, his polished appearance has raised curiosity about the authenticity of his hair.
But does that mean Greg Palkot wears a toupee? Read on to get the answer to the question that has captivated so many!
Does Greg Palkot Wear a Toupee?
Unfortunately, there is no straightforward answer to this. Greg only gives details about his job and work projects. He rarely reveals things about his personal life. Indeed, it is still unknown if he has siblings. He is a very private person. So with this distinct lack of information, we cannot say if he wears a toupee(also known by the name of wig, hairpiece, hair system and topper). Perhaps as he ages and potentially grays, we will be able to say more but for now, we can only speculate.
Do You Admire Greg Palkot?
It is great to have a celebrity that you want to look like and if you're struggling with hair loss then thanks to toupees, you have no excuse not to tailor your look after them! If you admire the hair of someone like Greg Palkot, you can get high-quality toupees to achieve the look.
Which other male celebrities may be wearing wigs and toupees?
Get Quality Toupees from Lordhair
Obtain a more youthful appearance by selecting a hair replacement system of the highest possible quality that will give you a full head of hair. Our hair systems are made entirely of real human hair (although the gray hair of our stock hair systems is synthetic), making them feel and look incredibly lifelike and allowing them to seamlessly merge with your natural hair. Choose from our expanding selection of men's hair systems and wigs made from real human hair, have it personalized to your preferences by our team of hair experts, and have it delivered right to your door in just a few short days.
Toupees for Full Front Hair (aka a Receding Hairline)
It could be that you are only experiencing frontal hair recession and a hairpiece that is only attached to the front of the head could be your answer. It is actually very common for males to just experience hair loss in this area, and the thinning of the hair in this region of the head is frequently more obvious than in other sections of the head. Wearing one of our finely crafted frontal hairpieces is a way to achieve full hair at the front. Our frontal hairpieces are made with 100% human hair of the highest quality, so the hair on it will look just like your own hair does.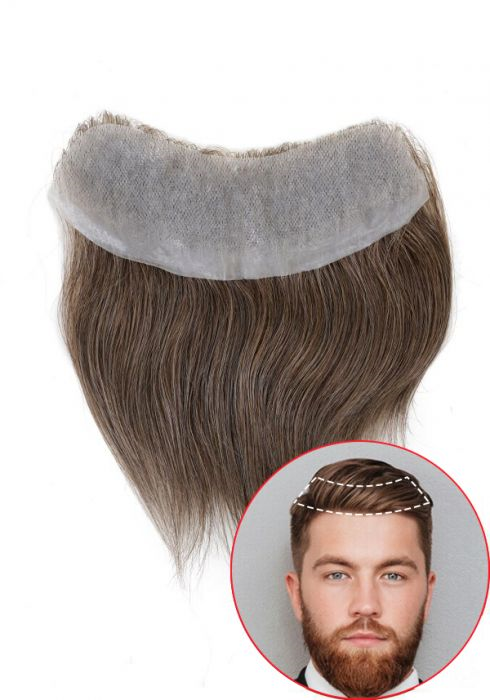 Our SuperSkin-F frontal hairpiece is perfect for a receding hairline
Greg Palkot's Hair: Real or Toupee? Final Thoughts
Confidence plays a big part in life. Confidence is surely a factor in Greg Palkot's successful broadcasting career. It has been said that there is no limit to what you can achieve if you believe in yourself, we are here to let you know that there is no limit to how you can look your best. If your confidence is suffering because of hair loss then Lordhair toupees are here to provide you with the ultimate life-changing experience. Don't hesitate to reach out to us via any of the ways listed below and let us get you started on your hair recovery journey!
Be sure to also read:
Also, check out our recently added product pages:

  Email: support@lordhair.com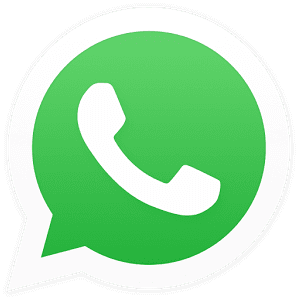 WhatsApp: +16263623127
Find us on social media