Big or small,
we can partner with you all!
For small scale and start-up salons:
✅ Training in hair systems
✅ Help with marketing & branding
For larger salons in big cities:
✅ Client referals
✅ Paid media opportunities
✅ Exclusive opportunities online & offline
Get in touch and see how we can build a great partnership today
Request a Cooperation Kit
Find out about the FREE partner benefits, ask us for a brochure NOW!

cooperation@lordhair.com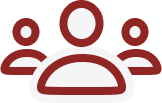 Client Transformations
The best hands Lordhair hair systems can be in are YOURS
So we want to show our customers your transformations (aka before/afters)
We want to show them far and wide
Share many, share often
💰 we will reward YOU with payment
🖥️ and share your work online
#️ and we will tag you!
What could be better?
JOIN OUR PROGRAM TODAY
You can buy hair systems for your small-scale, or large-scale salon, directly from Lordhair. Lordhair is a consumer brand, known by hair system wearers for its quality. You can benefit from wholesale and factory Lordhair hair system prices, whilst knowing you are receiving an excellent quality branded product, for a fraction of the price.
What's more Lordhair offers brand support and hair system salon partnership opportunities, were we offer continuous support and FREE publicity for your salon.
As a hair system salon, you can be hair systems from Lordhair directly. We make it incredibly easy for you to order stock hair systems, or to order a custom hair system toupee for your client on their behalf.
Our website is intuitive and easy, allowing you to customize the men's hairpiece exactly to your clients needs. What is more, when your salon buys a hair toupee from Lordhair, you can partner with us and we will recommend more clients to your salon for FREE!
Get in touch today and become a Lordhair salon partner.
Yes, you can easily get wholesale prices on hair systems for your salon if you work with Lordhair has a partner and expect to purchase several hair systems a month. Get in touch with Lordhair today to start your Lordhair partnership journey. Not only do we have competitive pricing for salons, we also recommend your salon for FREE to our customers for fittings. You can also share your client before/afters and we also advertise your services for FREE too!
Lordhair is the first world-renowned hair system brand that offers factory pricing for salons. As a salon, we can supply Lordhair men's hair systems, wefts and women's wigs for ultra-low prices, we will recommend your services to our own clients for FREE, and we will advertise your client transformations for FREE!