14 Male Celebs Who Wear Wigs, Toupees, & Hair Systems: 2023 Updated
Note: This blog about male celebrities who wear wigs and toupees was originally written in 2018 and was updated on November 30, 2022 to include more Hollywood actors and product recommendations.
While a lot of us still think twice before buying hair wigs for men, male movie stars and TV celebrities have been rocking them for decades. Time and again, we have seen male actors and even sports personalities openly admit that they wear wigs and toupees to recover from temporary hair fall as well as permanent hair thinning. Andre Agassi is a classic example who admitted that he wore wigs during the 90s!
While female celebs like Kim Kardashian, Nicki Minaj, and Katy Perry wear wigs for fashion, male celebrities usually wear them to hide thinning hair and balding areas. To create awareness about this interesting hair affair, we have come up with this list of male celebrities, rock stars, TV actors, and Hollywood celebs who wear wigs (also known as hairpieces, toupees, and hair systems) to hide baldness.
Let's walk through this stellar list of male movie actors and performers you didn't know wore toupees. We bet you will be surprised to see the male celebrities who made our balding list of Hollywood stars and TV personalities!
Charlie Sheen
Who doesn't know the infamous Charlie Sheen? He was once the highest-paid TV actor in the world and is still known for his amazing performances. The Two & Half Men star has been spotted numerous times with both a balding head and a full head of hair.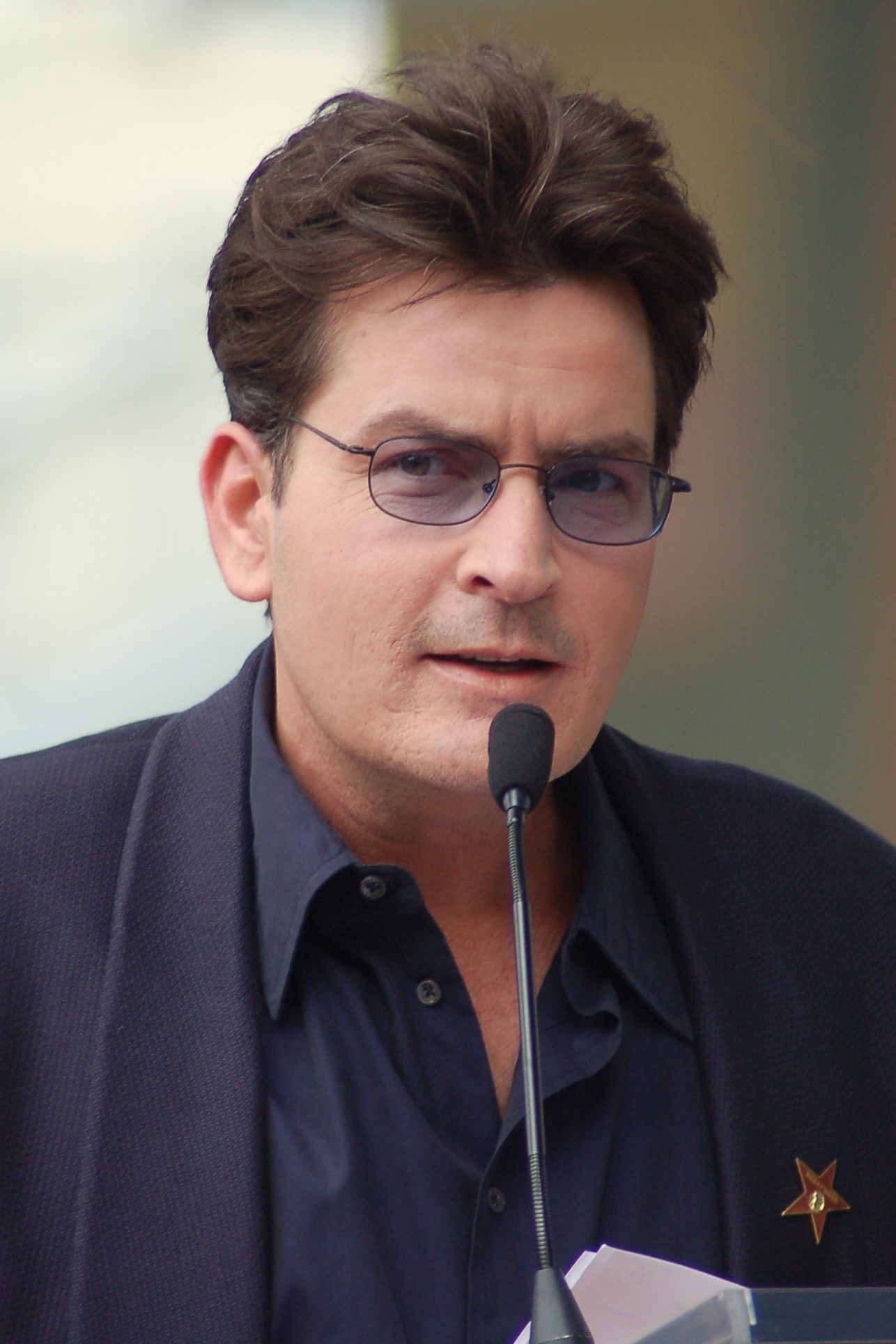 Though he has never admitted it in public, it's pretty obvious that he wears a wig or toupee. Dear Charlie, you won't reveal but we know your hair secret!
Ben Affleck
If we tell you that our real-life Batman is totally bald, would you believe us?
We neither but if word in the tabloids is to be believed, it is quite true.
There have been rumors that the Gone Girl star is completely bald and sports a wig to hide his bald head. It's said that Vince Vaughan once pulled off his hairpiece while horsing around at a party. Irrespective of that, he still looks great. He is known as the first movie star who brought the trend of male wigs into the mainstream industry.
Ben Affleck is one of the biggest A-list male celebrities who wear wigs, men's hairpieces, or hair systems. And we totally love him in every role he does.
Robert Pattinson
This is going to break at least a million hearts out there but it must be said. Robert Pattinson, the dashing vampire of Twilight, revealed in an interview that he wore a toupee in the Twilight saga. 'Is our beloved Edward bald' people asked and there is a good amount of reason to believe it.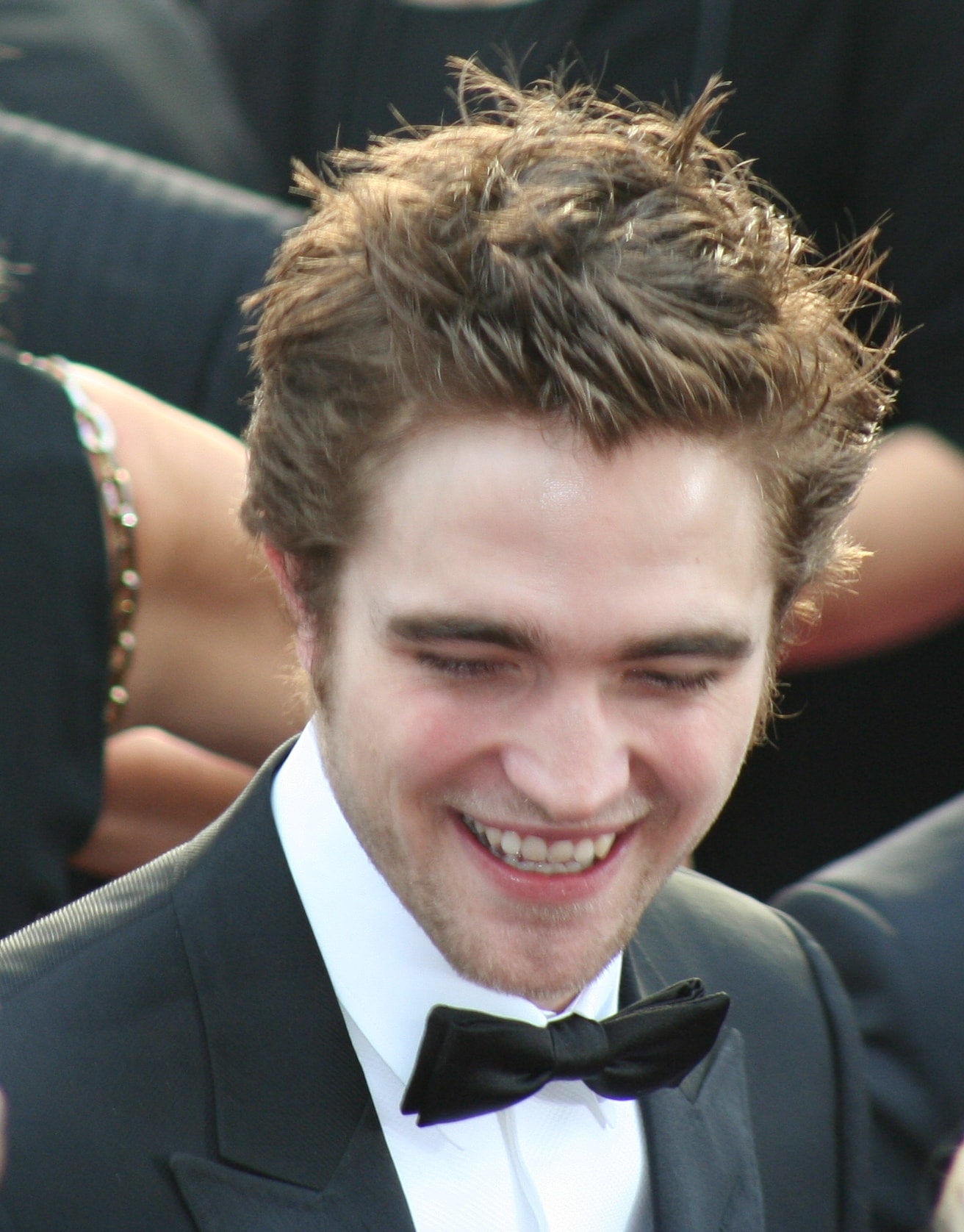 In another interview, he admitted that he lost some hair due to excessive bleaching when filming for the recent movie Good Time. The actor has been spotted in public with many different styles, including a very uncharacteristic slicked-down look, which he starts out in his new movie.
It looks like vampires can live forever but their hair cannot (pun intended)!

John Travolta
John Travolta rose to fame with the blockbuster flick, Pulp Fiction (1994) and is, unfortunately, a hair loss victim. But he never tried to hide the fact that he is actually half-bald. Instead, he often comes out with his bald head in public and doesn't care a dime about the paparazzi.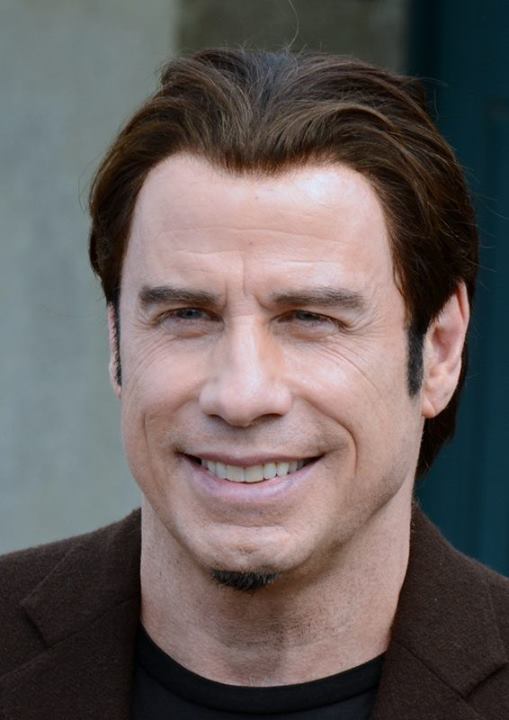 Recently, the Face/Off actor decided to go "wigless" during a family trip to the beach. While celebrating his 57th birthday with his wife Kelly Preston and daughter Ella by the beach in Hawaii, he looked like a complete family man and totally adorable.
Nicholas Cage
The Gone in 60 Seconds actor has been spotted many times wearing hairpieces and hair systems. In an exclusive interview, he claimed that he doesn't wear wigs in his personal life but loves to wear wigs in movies.
For a guy who lavishly spent a fortune of $150 million on exotic cobras, sharks, crocodiles, dinosaur skulls, pygmy shrunken heads, pyramid tombstones, and a lavish private jet, you'd think buying a couple of top-quality hair systems would be no big deal!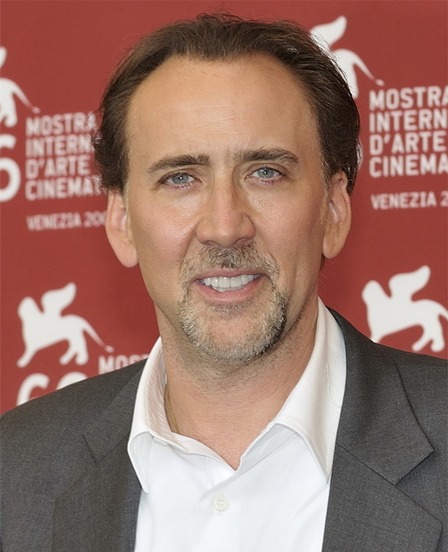 With such a lifestyle, classy wigs, and iconic status, no wonder he is also our favorite celebrity to create memes.
Special offer: Check out hair toupees for men at the best discounts online!
Mathew McConaughey
The Academy Award-winning actor was known for his thick long hair and shocked people when he showed signs of male pattern baldness and seriously thinning hair.
After public appearances with thinning hair, Matthew McConaughey came back with a thicker fuller look, causing speculation that he'd had gone for hair loss treatment.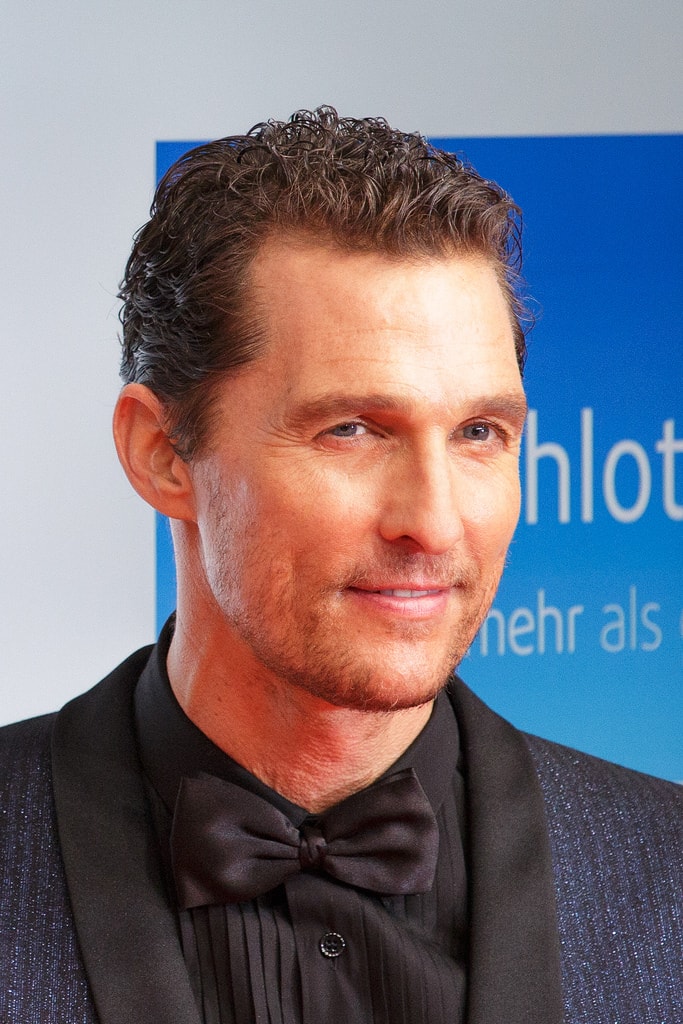 It's hard to digest but going bald is a reality for the Interstellar star.
Having sported different hairstyles in public appearances and parties, it doesn't take a scientist to figure out that our dashing star wears a wig to cover up his bald head. And we don't complain, he looks dapper!
Watch the video below to check out how his Lordhair system makes Marc feel:
Jude Law
The British Academy Award-winning English actor, Jude Law, who has also received Oscar nominations for his brilliant performances in The Talented Mr. Ripley and Cold Mountain seems to have a fuller head now as compared to it was in 2013.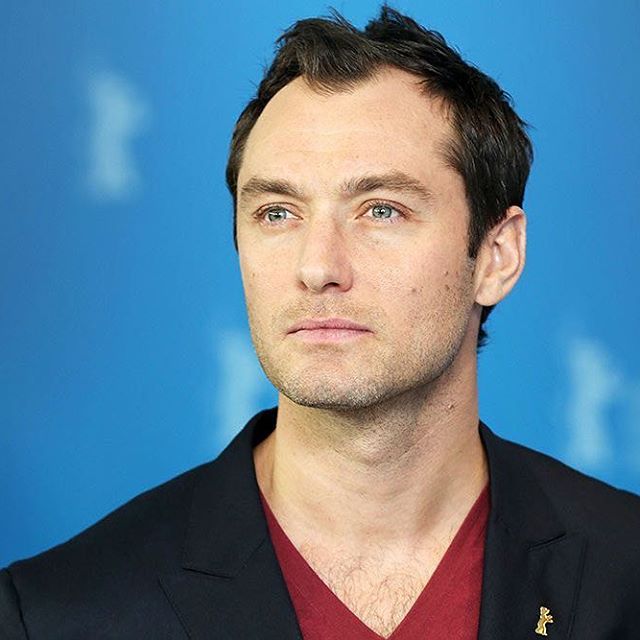 The charming actor was spotted with a receding hairline and thinning crown in 2013, but he later made an appearance at the Toronto Film Festival with a curly and fuller head. This is enough to add him to the list of male celebrities who wear wigs and toupees

Jon Cryer
The Two and a Half Men star, Jon Cryer, made a revelation on Conan O'Brien's talk show about his balding hair supported by the statement 'an elaborate illusion'. The 48-year-old actor confessed that his strands are "gone now".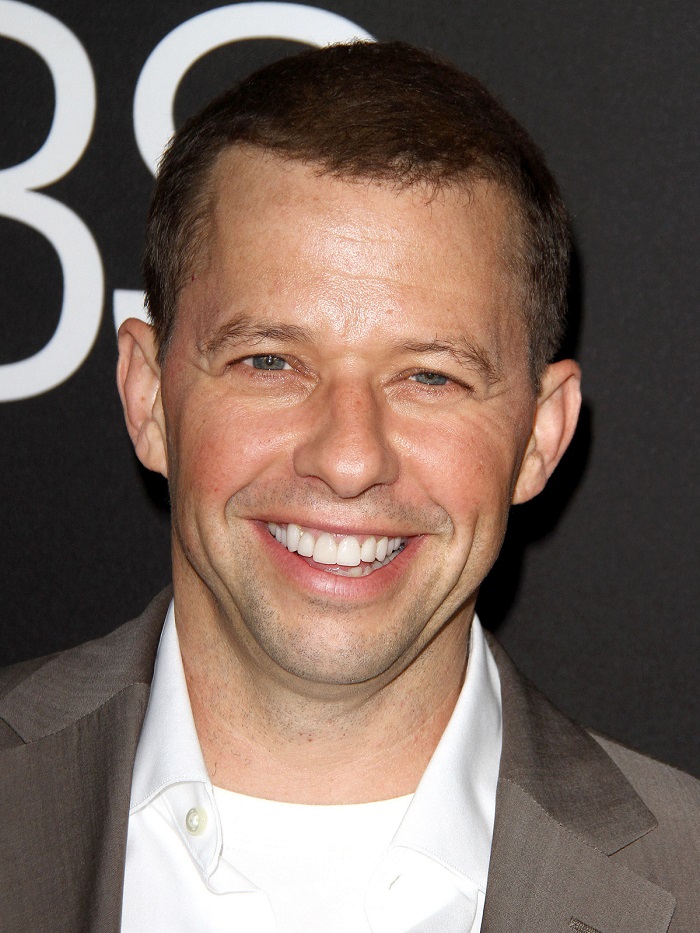 Jon Cryer's "spectacular mane of unruly wonderfulness" in the romantic comedy Pretty in Pink, brought him into the spotlight as one possible celebrity who wears wigs. Still, think there are no celebrity toupee wearers? Read on! We have more in store for you!
Are you experiencing hair loss and think it is at a pretty early stage right now? Check out these home remedies for hair growth to naturally kick start the hair growth and get back a full head of hair.
Daniel Craig
The Casino Royale James Bond needs no introduction. Yes, we are talking about Daniel Craig. But this very handsome secret agent wouldn't have done it right without his wig.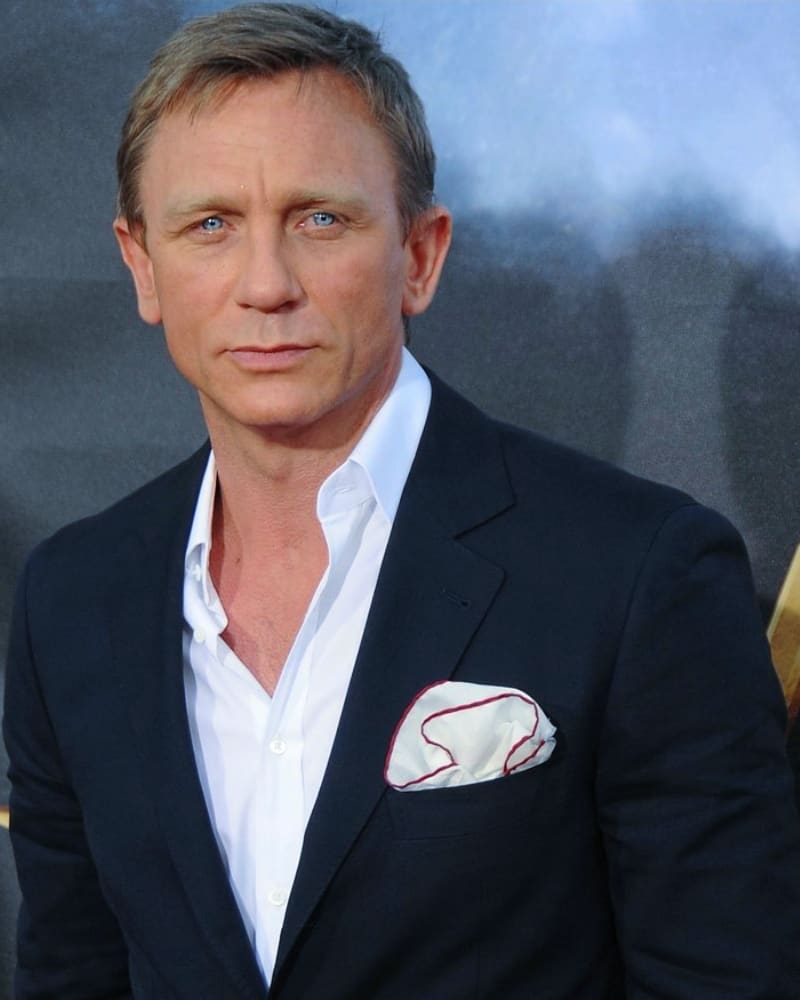 The English actor started showing the signs of male pattern baldness revealing his receding hairline at the temples. But later made appearances with a head with a fuller mane. It is sure shot proof that Craig is one of the male celebrities who wear top-quality wigs or hair systems.
Hugh Laurie
The English actor, director, musician, comedian, and author Hugh Laurie, famous for his portrayal of the title character in the U.S. medical drama series House began to show signs of balding and thinning in the crown area. On the sets of House, we see him with a fuller and more dense head, but he refrains from wearing a wig while appearing in interviews. There he can be seen flaunting his shiny head.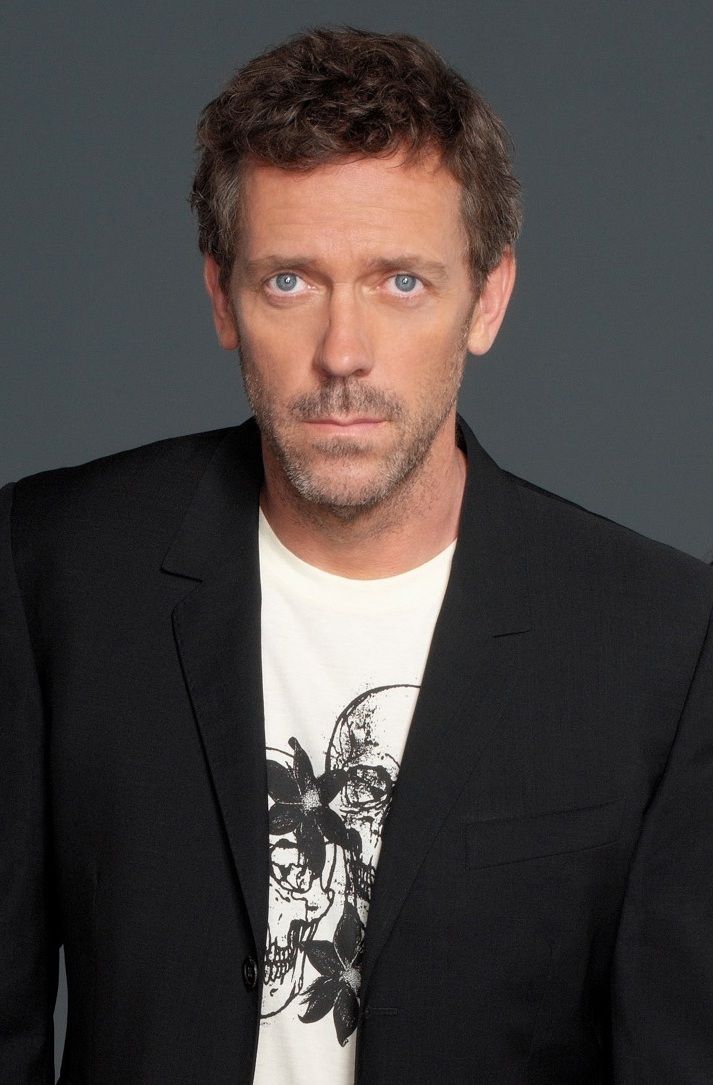 The unbelievably handsome male celebrity with thinning hair sports his toupee pretty well!
Al Pacino
Al Pacino doesn't need an introduction. He's one of the greatest legends of Hollywood. This seasoned actor has appeared many times wearing a wig during the promotion of his movies and public appearances.
In his career that spans over five decades, he has received many awards including 2 Tony Awards and Primetime Emmy Awards. Would it have been possible with a patchy bald head? We think not.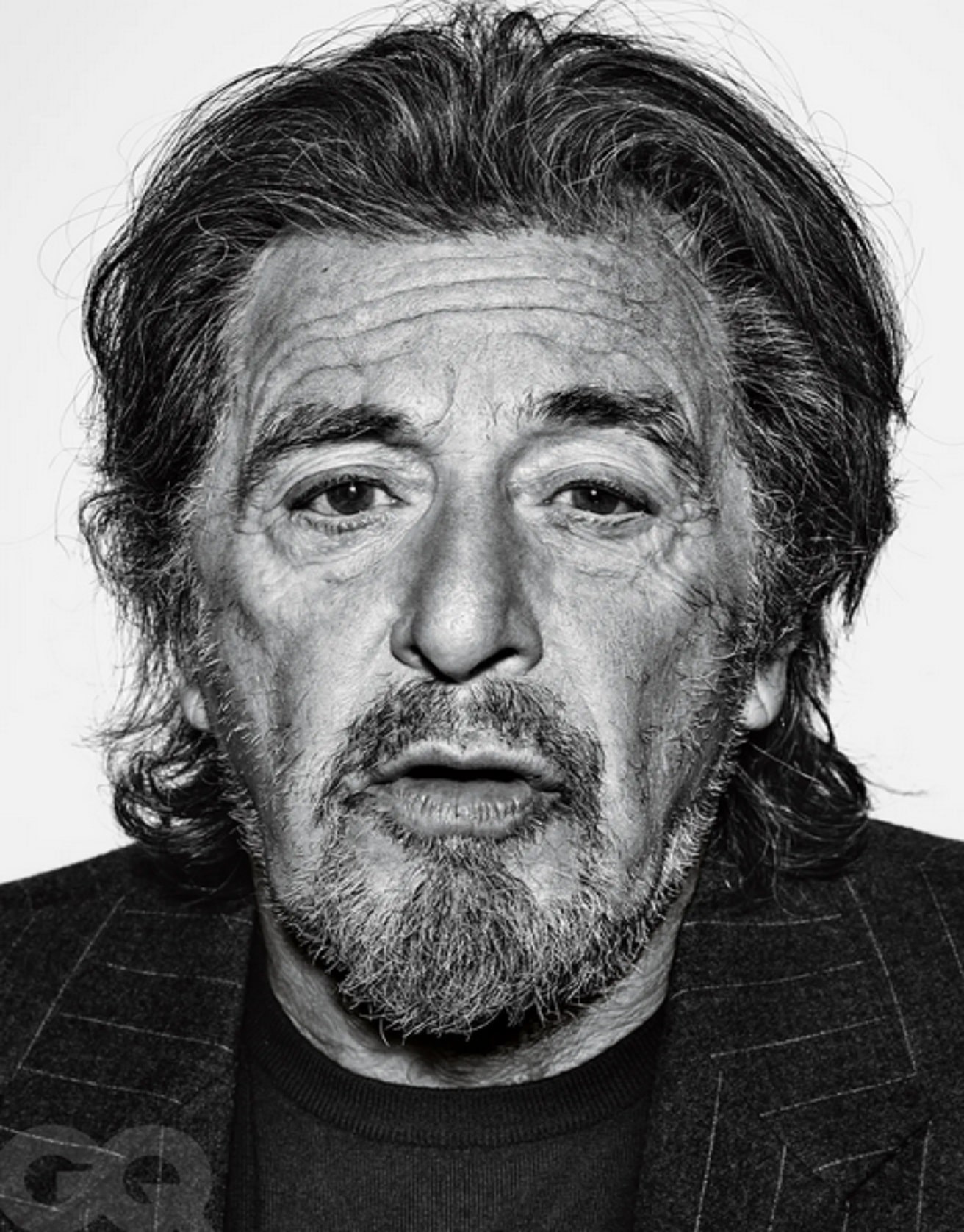 Brendan Fraser
You must remember this dashing male actor from the iconic movie, Mummy. Brendan Fraser wore wigs for playing diverse roles in many critically acclaimed movies. He has been wearing a toupee wig for a long time to recover from pattern baldness and keep his career alive.
Brendan Fraser has done leading roles in many comedy and fantasy movies like Encino Man, George of the Jungle, and Looney Tunes. Hair or no hair, we totally love him!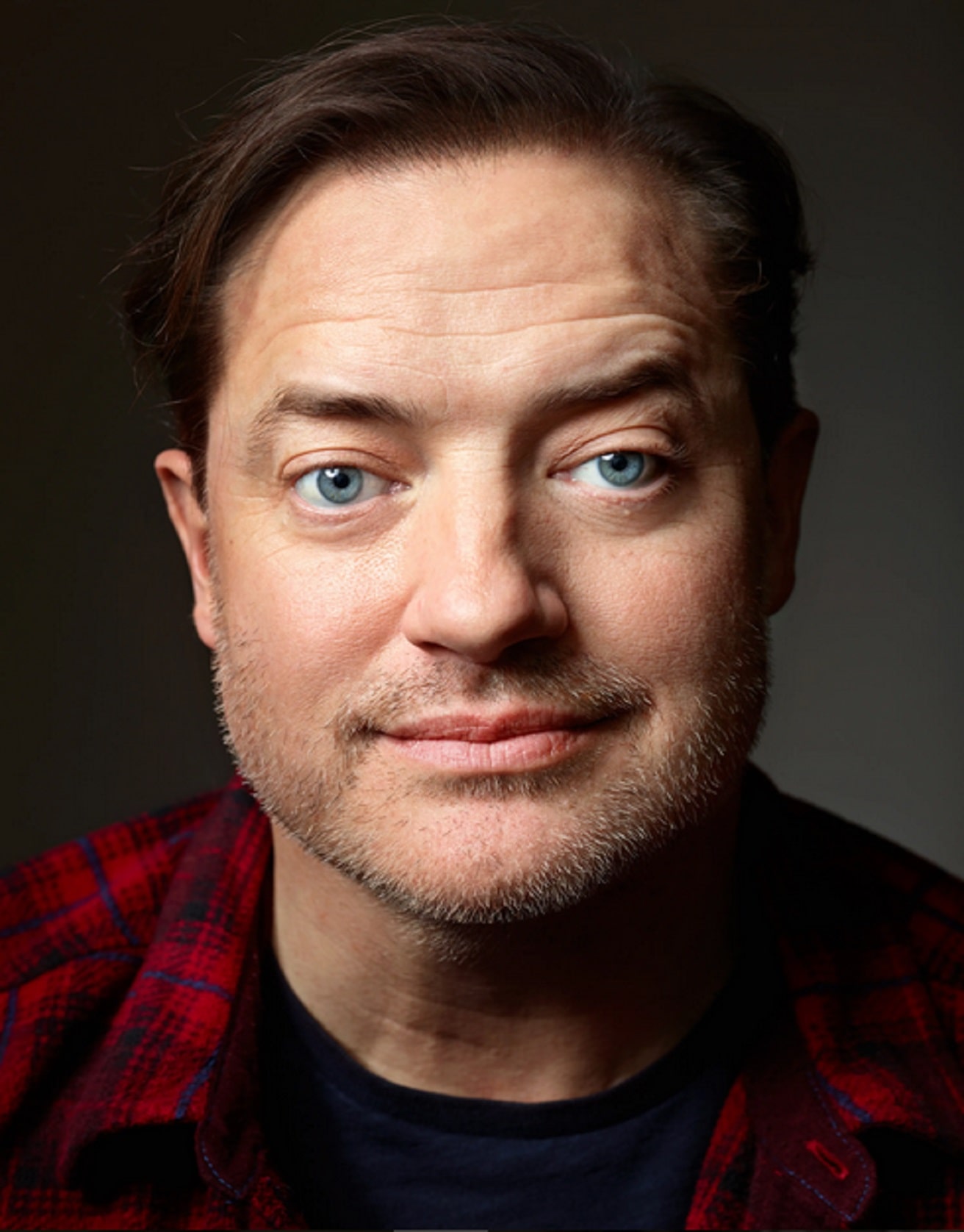 Hugh Jackman
When it comes to men with good looks and locks, there's no denying that Hugh Jackman leads the pack. Whether it's a long-layered hairdo or a crew haircut, he really knows how to look straight-up legendary. But do you know that Hugh is also one of those Hollywood celebs who use hair wigs?
Yes, you read it right. The Australian actor has worn hair wigs to portray some film characters. In the fantasy adventure movie Pan, Jackman went totally bald to play the role of Blackbeard, and his character alternates. In the movie, he wore a thick, black hair wig and paired it with a bushy beard and handlebar mustache in the movie.
We don't know about others but we found Hugh Jackman's hair wig look to be dope in that movie.
Chuck Norris
If you're part of Generation Z, you might not be familiar with Chuck Norris. Well, he is an American martial artist, actor, film producer, and screenwriter. This famous Hollywood celebrity was once the definition of an action hero. Chuck Norris has been seen wearing a toupee in multiple public appearances and movie promotions.
Our respect for Chuck is paramount because he has also served in the United States Air Force! Check out this collection of men's hairpieces if you have been losing hair like crazy.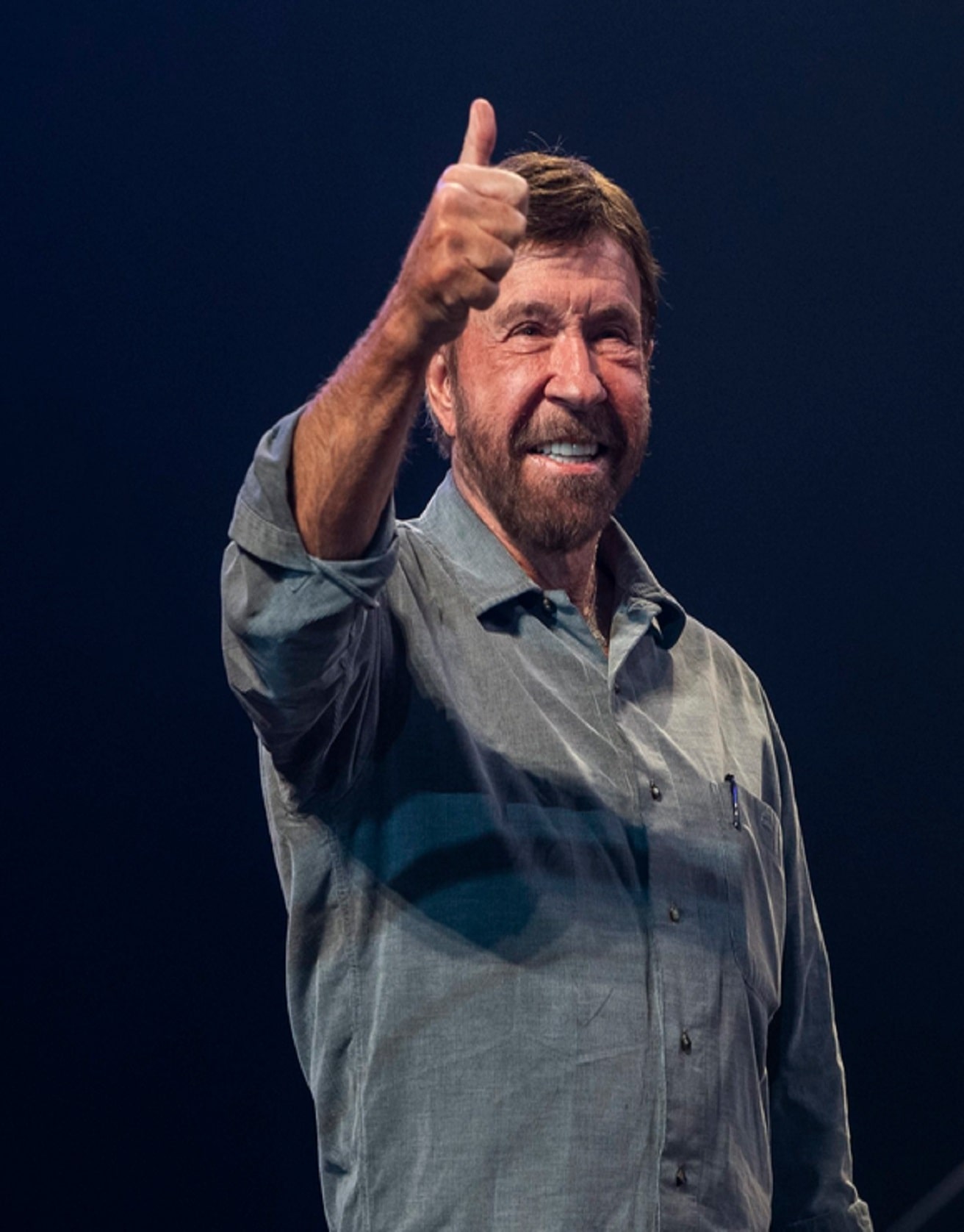 Our amazing list of celebrities to rock wigs ends here!
Where can you get your own toupee?
Lordhair is one of the biggest online providers of toupees, with a massive online collection, so if you or anyone you know has hair loss, these celebrities prove how easy it is to wear a toupee and look good!
Lordhair is unbeatable in terms of quality and price.
Celebrity hair loss disclaimer
This blog on celebrity hair loss has not been written to make fun of Hollywood actors struggling with hair thinning and dealing with it by wearing hair toupees. As a leading hair system brand, we understand how hair loss can lead to a loss in confidence and overall well-being.
Our goal is to encourage people who are struggling with hair loss and thinning hair to explore non-surgical hair solutions to bring back their lost confidence and live life to the fullest. Our goal is to normalize hair loss and support everyone who is on their path to recovery. If you are experiencing hair loss and want to gain back a full head of hair, we are here to help you in every possible way.
Check out these newest product resources as well to discover unique hair recovery and styling products:
Male hair units for quick hair loss recovery
Wholesale wigs FAQs for an informed purchase
Hairpieces for alopecia at the best discounts

  Email: support@lordhair.com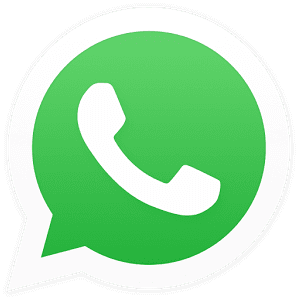 WhatsApp: +16263623127
Find us on social media