Did Elvis Presley Wear a Wig?
By

Harry lordhair

2023-01-23 20:37:00
780 views
The superstar Elvis Presley was an American actor and singer. He won the heart of many as one of the prominent cultural personalities of the 20th century. He was born in 1935 and died in 1977 but is still very much part of popular culture today. Indeed, the Elvis biopic came out last year. Iconic enough to go by his first name alone like the title of the said biopic, Elvis was often called the King of Rock and Roll or simply, the King.
His energetic interpretations of songs and sexually provocative way of performing (Elvis the Pelvis was another nickname!), along with a powerful mix of influences from different races during a time when race relations were changing, led to his great success. Lordhair - your favorite brand for wigs and hair toupees - will discuss Elvis and his hair and provide an answer to the question of whether he wore a wig. Read on and let's see if there's a link between ourselves at Lordhair and the high-quality toupees that we provide and the King himself.

Elvis and his iconic hair but was it his own?
Elvis Early Life
Elvis Aaron Presley was born in Tupelo, Mississippi. His parents, Vernon Elvis and Gladys Love (née Smith) Presley built a two-room shotgun house for the birth. Elvis's twin brother, Jesse Garon Presley, was born 35 minutes before Elvis, but he was stillborn. Both of Presley's parents were close to him, but he was especially close to his mother. The family went to an Assembly of God church, which is where he got his first ideas for music. Vernon, Elvis's father, came from German, Scottish, and English roots. Elvis's mother, Gladys, was part Scots-Irish and part French Norman. The family often needed help from their neighbors and food aid from the government. This just goes to show Presley came from a humble background. Before discovering whether Elvis Presley really wore a men's hairpiece during his life, let's first have a look at his career.
Elvis Presley Career
His family moved to Memphis, Tennessee when he was 13 years old. In 1954, he started making music there. He recorded at Sun Records with producer Sam Phillips, who wanted more people to hear the sound of African-American music. Presley was one of the first people to play rockabilly, a fast, backbeat-driven mix of country music and rhythm and blues. He played rhythm acoustic guitar and was joined by lead guitarist Scotty Moore and bassist Bill Black.
In 1955, drummer D. J. Fontana joined Presley's classic quartet, and Colonel Tom Parker made a deal for RCA Victor to buy his contract. Parker managed Presley for more than 20 years. Heartbreak Hotel was Elvis Presley's first single for RCA Victor. It came out in January 1956 and went to number one in the United States. RCA sold ten million Elvis Presley singles in a year. With a series of successful network TV appearances and chart-topping records, Presley became the leading figure of the newly popular sound of rock and roll. However, his performance style and promotion of the then-marginalized sound of African Americans led to him being seen as a threat to the moral well-being of white American youth. Now, let's get into the 'Elvis Presley Wore a Wig' theory!
Elvis Presley's Hair Troubles
According to Lisa Marie Presley, Elvis's recently-deceased daughter, her father lost his hair because of a skin disease he developed in the U.S. Army. He consequently had to wear a black hairpiece for most of his singing and acting career. According to his daughter, when her father got his first haircut in the Army in 1958, the barber hadn't cleaned the electric razor properly, which led to lichen planus. Under the Freedom of Information Act, Presley's daughter was able to obtain records from the Department of Defense in which an Army doctor diagnosed the disease and said that Presley would lose his hair. Mark Wilson, an Army friend of Elvis, told Lisa Marie that Elvis always complained about dandruff and severe itching on his head.
Lordhair cannot say for certain how accurate this information is but it could explain how Presley achieved such a legendary hairstyle. Of course, many of Elvis Presley's fans assert that his hair was entirely natural and that he did not use a toupee. We could only be sure if Elvis were to confirm the speculation about his hair but he never reveal anything about his hair to the public during his own lifetime. He died at age 42 from excessive drug use which caused his blood pressure to drop too much.
Read about lichen planus and other scalp infections that can cause hair loss
Hair Replacement Systems for Hair Loss
There are several potential causes of hair loss, whether it manifests as baldness or a more subtle but noticeable thinning of the hair. Sometimes hair loss is a side effect of a health problem that has to be addressed and will resolve itself after the health problem is appropriately treated.
Androgenetic alopecia is the most frequent form of hair loss, and the most prevalent cause of androgenetic alopecia is an excess of androgens, often known as male sex hormones. On the other hand, male pattern baldness is linked to an increase in dihydrotestosterone, which is an androgen (DHT). Not only does DHT bind to hair follicles, which inhibits hair development, but it can also shorten the longevity of hair strands.
What are the different stages of male pattern baldness?
Whatever form the hair loss may take, there is a perfect solution to it: opting for the best hair replacement systems! A hair system is designed to conceal your hair loss in a very natural way, it simply replaces the lost hair instantly, it is created to sit comfortably on your hair and offer you premium confidence.
Shop Toupees and Wigs with Lordhair
We design stock and bespoke toupees that are undetectable and look completely natural. Those who want to feel more confident and look years younger can make our toupees their top choice. We provide an extensive selection of toupees for men, catering to a wide variety of hair textures (curly or straight, brown or gray, long or short), lengths (long or short), and colors (brown, black, or gray).
Here are two models from our range of stock toupees for men:
Quantum French Lace with Thin Skin Toupee
The thin skin on the back and sides of these French lace human hairpieces are designed for thinning hair to add strength and make attachment and upkeep simple. The French lace used elsewhere is highly natural and breathable. Available in 13 colors including gray hair options.
Quantum French lace and thin skin hair system for men
SuperSkin Premier Toupee
This thin skin hair system combines durability with realism and is the premium version of our original SuperSkin thanks to its superior quality hair. The thin skin is still thin enough to give you the realism you crave but being thicker than other models, you will find it easier to attach and remove tape or glue. Please note this hair system is only available in our brown #4 color.
The Lordhair SuperSkin Premium men's hair system
Final Thoughts on Whether Elvis Presley Wore a Wig
We'll never know for certain whether Elvia wore a wig but what we can say is that with Lordhair, it is certainly possible to recreate his distinct look or other hairstyles thanks to our range of hair toupees. There are many health issues and treatments that can cause hair loss such as hormonal imbalance, chemotherapy, and ringworm among others. However, hair loss does not have to be the end as Lordhair toupees offer you an instant hair replacement.
We welcome any inquiry you may have and will be more than happy to speak with you so please just reach out to us now!
Be sure to also read:
Check out these product pages as well:

Email: support@lordhair.com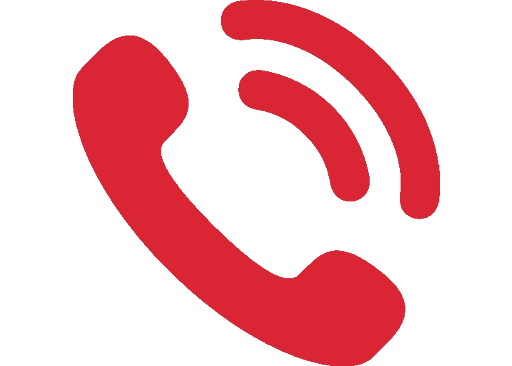 Tel: +86 532 80828255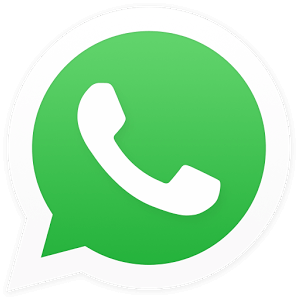 WhatsApp: +8618678615507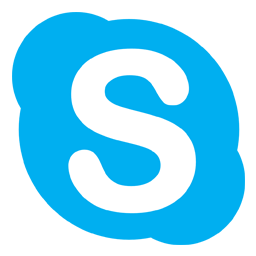 Skype: Lordhair
Find us on social media