Description
As part of our CSR program, we are offering free, fully-customized wigs to children under the age of 12 who are suffering from hair loss.
As such, we will donate $1 to this cause for every Lordhair hair system that we sell.
For more information, please visit Free Wigs for Kids:
https://www.lordhair.com/free-wigs-for-kids
Details
This hair frontal is a small-sized hairpiece with shorter lifespan that needs to be changed more frequently, so it is selling in pairs for convenient purpose.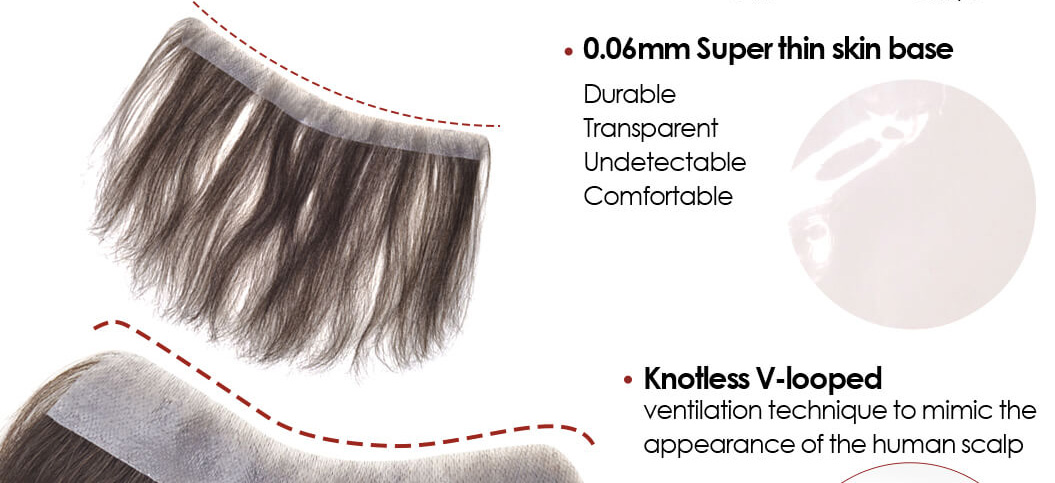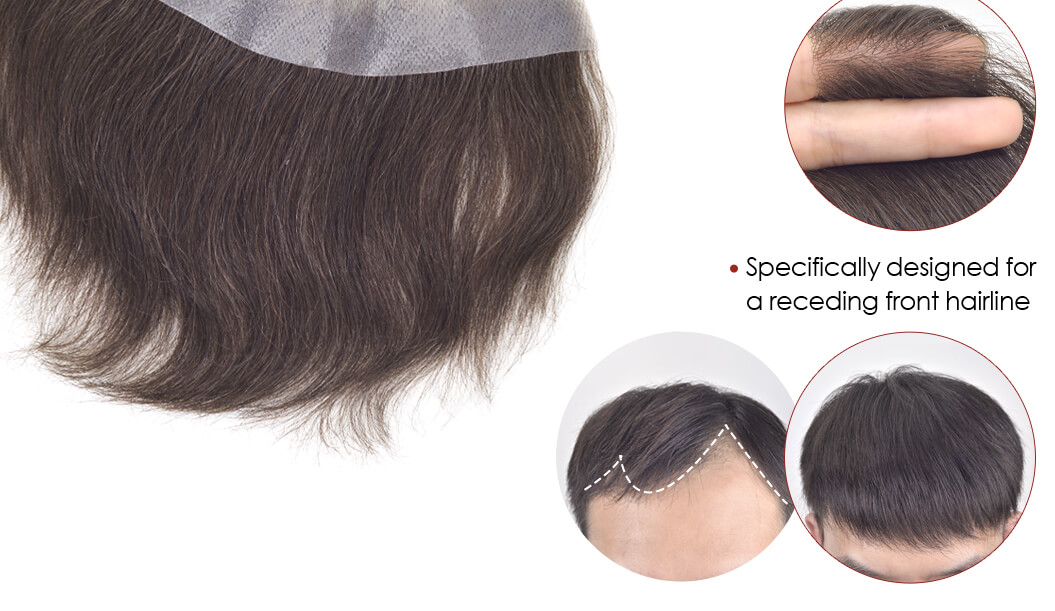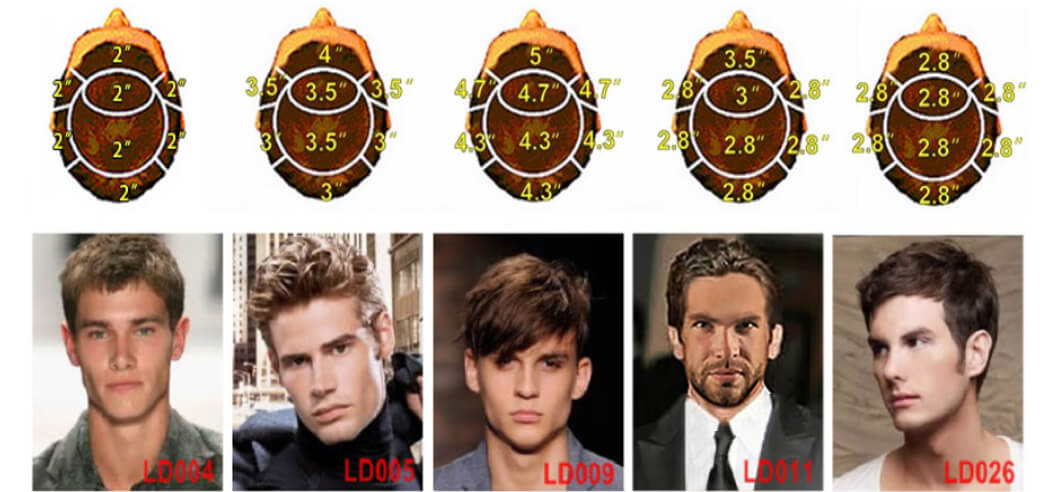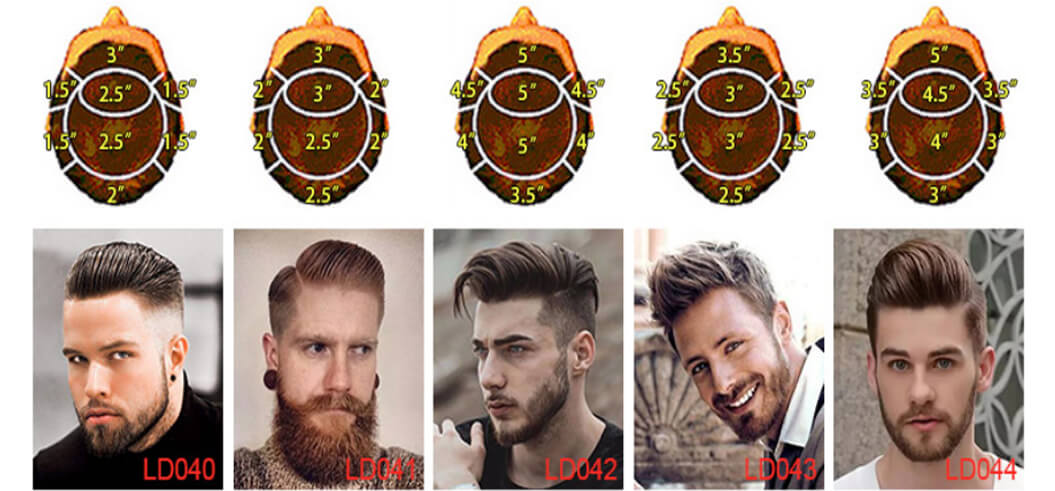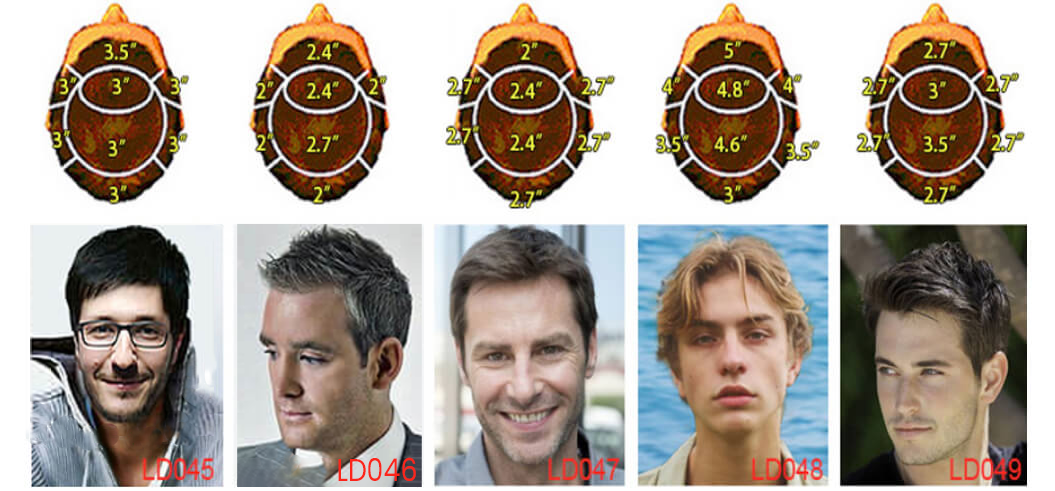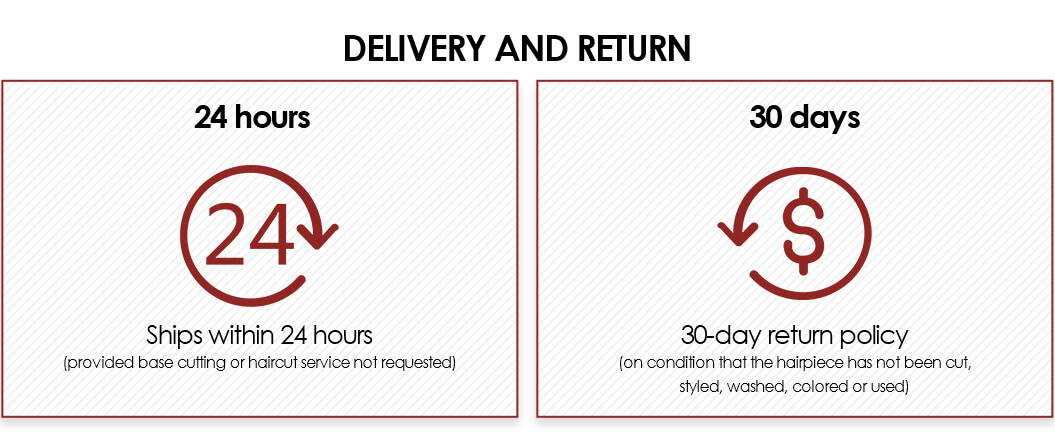 Specifications
Details
This frontal hairpiece is specifically designed for men who are dealing with a receding hairline or hair thinning around the very front of their heads. Hair loss here is very common in men and hair thinning on this part of the head is often more noticeable than on other parts. However, wearing one of our intricately designed, small frontal hairpieces can easily solve your problems and take years off you!
Made with 100% top-quality human hair, the hair of this hair frontal will be as natural as your own hair. What's more, with its knotless V-loop ventilation technique and base thickness of only 0.06mm, you will not need to worry about anyone noticing this hairpiece on you however you style your hair. The smooth, thin skin base material is also very easy to attach and clean.
Lordhair offers this hair frontal in many different sizes, 6''x1'', 6''x1.5'' and 6''x2'', to accommodate the different degrees of people's frontal recession.
This is a stock hair system so once we have received payment you will have it within 5 working days.
The price of 1 piece is between $125 and $135, buy 2 pieces and get $40 off.
Below are the specifications of this frontal hairpiece:
Base Design

Transparent super thin skin base with V-looped hair all over (thinnest skin 0.06-0.08mm)

Base Size

6''x0.75'',

6''x1'', 6''x1.5'',

6''x2''

Base Material Color

Transparent

Front Contour
Between C to CC (

6''x0.75'' is CC)

Colors Available

# 1, #1A, # 1B, # 2, # 3, # 4, # 5, # 6, # 7, # 7ASH, # 18

Hair Length

6"

Hair Density

Medium-light to Medium (110%)

Hair Type

100% human hair

Curl & Wave

30mm Wave

Hair Direction

Freestyle

Advantages

Undetectable, air light, easy to attach and clean, easy to be styled freely

Delivery

Shipment takes place within 24 hours. If you would like us to cut the base size down or cut and style the hair before shipment, please allow an additional 1-3 working days.

Kind Reminder

If you find there is a problem with your order or are unhappy with your hair system in any way when you receive it please contact us immediately. Do not cut, style, color or wash the hair or wear the hair system. Our customer service team will be happy to discuss any issue with you and will be able to replace your hair system with another one if required.

We also offer a 30-day money-back guarantee providing the hairpiece has not been cut, styled, colored, washed or worn.

If you ask us to cut down the base size or cut the hair or make any alteration to the hair system before shipment then please know the hair system cannot be returned for a refund.

Please cut the excess lace material before you attach the hair system.
If this stock hairpiece doesn't meet your needs, you are welcome to customize a similar one by CLICKING HERE.
Reviews
Customer Reviews (7)
Nice

Review by

Wilfredo V***

| | |
| --- | --- |
| Product Rating | |
| Delivery Rating | |

It's good

(Posted on 9/13/2021)

Before and after hair system application

Review by

Fiona

| | |
| --- | --- |
| Product Rating | |
| Delivery Rating | |

Amazing quality hair system really fast delivery my client was over the moon. Will definitely be getting my clients systems here and will recommend.

(Posted on 6/18/2021)

Very good

Review by

Wilfredo V***

| | |
| --- | --- |
| Product Rating | |
| Delivery Rating | |

Muy bueno sigo comprando el producto aunq no es tan duradero como otros.

(Posted on 3/5/2021)

frontal hair system

Review by

KH L***

| | |
| --- | --- |
| Product Rating | |
| Delivery Rating | |

I ordered frontal hair system due to my forefront hair loss without much expectation but it change my life. I realized now that I can bring back my ages in early days. Wonderful and wonderful loardhair. Hair is human hair and it merges extremely well with my existing hair. No one noticed that I have frontal hair addition and people around me surprised how I can be seen much younger than my age. I will definitely order them more for my frontal hair addition for my life.
thanks Lordhair for bring me my confidence back.

(Posted on 2/26/2021)

Very good

Review by

Wilfredo V***

| | |
| --- | --- |
| Product Rating | |
| Delivery Rating | |

Love it

(Posted on 1/28/2021)