6 Frontline Hair Patches and Toupees for Men: 2022 Recommendations
By

Victor Lordhair

2022-06-26 07:00:00
1069 views
Men across the globe are using frontline hair patches to fix receding hairlines and restore lost hair confidence. No wonder, there has been a strong demand for frontal hair patches (also referred to as frontal hair systems, wigs, hairpieces, and units by men) in 2022.

Yet, some men - especially those who are new to the idea of wearing hair units - don't know which frontline hair patches are the best in our catalog. That's precisely why we have decided to help them out!

In this blog, Lordhair - the leading hair system and toupee brand - will share a list of 6 frontline hair patches that are helping men tackle thinning hairlines without compromising comfort and realness.

Are you ready to check out our list of best frontline hair patches for men? Let's go!

Which Are the Best Frontline Hair Patches for Men?

The following are the best frontline hair patches and partial toupees for males to buy in 2022:

#1 SuperSkin-F: Frontal Hair Patch

Since its launch, the SuperSkin-F frontline hair patch has been popular among men with a receding front hairline. And the reason is its unique specifications. It has a transparent super thin skin base (0.06 - 0.08mm) that is available in different sizes (6" x 0.75 to 6" x 2") to accommodate the varying degrees of men's frontal recession.

The base is really smooth, comfortable, and mimics the appearance of scalp skin. 6-inch long human hair V-looped all over it makes the SuperSkin-F frontline hair patch look hyper-realistic. With a front contour between C to CC, men can easily style this toupee in any desired direction.

Available in different colors, SuperSkin-F has a medium to medium-light (110%) hair density and a starting price of US$155.

#2 Champion-F: Customized Frontline Hair Patch

If you are one of our old buyers, you might have heard of our full French lace hair system called Champion. Well, the Champion-F frontline hair patch is a variation of it. It has a 6" x 12" base constructed wholly using French lace. Highly breathable and comfortable, Champion-F has a flesh base color meaning no one will be able to tell if the wearer is actually wearing a frontline hair patch.

Thanks to the bleached knots, attaining a remarkable level of realism is possible with our Champion-F frontline hair patch. The version you see in color #4 hair with 6-inch long Indian human wavy hair (30mm) and a medium hair density. However, Champion-F hairpiece can be completely customized as per requirements using the Lordhair customization services. That means we can make a rectangular piece like this for you and you can cut it up into smaller pieces to match your frontal recession.

Note: The final price after customization may vary.

#3 UTS-F: Customized Frontal Hair Toupee

A lot of our male customers call the UTS-F frontline hair patch a sibling of our aforementioned unit - SuperSkinF. That's because it also has an ultra-thin skin base, 6" inch long human hair, and a 30mm-wave. What makes the latter different from the former is its thickness. The base thickness of the UTS-F frontal hair toupee for men is around 0.03mm which makes it more lightweight.

This hairpiece for men is also known for its transparency. Therefore, men don't have to worry about being discovered wearing a hair unit when they don't want to. Comfortable and cost-effective, the stock unit of the UTS-F frontal hair toupee is available for US$269. Men can also get their unit cut using Lordhair's hair cutting and styling service at an additional price of US$20.
Just like Champion-F, this rectangular piece is designed to be cut up so you can get several frontal pieces out of it.

Best stock hair toppers for men to buy in 2022

#4 JQ1503L: Custom-Made Frontline Hair Wig

A perfect frontline hair patch for Caucasian men, the JQ1503L is another popular product from our rapidly-growing catalog for dealing with a receding hairline or hair thinning around the front of the head. It has a delicate full French lace base that is very soft, breathable, comfortable, and durable. The JQ1503L frontal hair patch is also very easy to secure and clean.

Attaining a natural look and styling is not a challenge when using JQ1503L frontline hair toupee, thanks to high-quality hair. It creates the appearance of a natural hairline for hair with medium density. Men can buy the stock model of the frontline hair patch for US$269.
As a custom-made hair wig, you can choose the exact features. What you see here is just an example of what's possible.

#5 Custom SuperSkin-F: Frontal Hair Patch

As the name suggests, Custom SuperSkin-F is another type of frontline hair toupee that can be completely customized as per your requirements. It has a super comfortable ultra-thin skin (0.03mm) polyurethane base that looks natural and is really durable. Best for men with a receding hairline or widow's peak, the Custom SuperSkin-F has a transparent base and is available in different sizes but just let us know your measurements and we will make it accordingly!

What you see here has a hair length of 6 inches and a front contour between C to CC. Its 100% Indian human hair looks very natural and has life-like movement. The best thing about its hair is that it is V-looped all over the base meaning you will 100% get an appearance of hair coming out from the scalp. As with any custom-made hair patch, it is you who chooses the features.

The Custom SuperSkin-F frontline hair patch will typically take 2 to 3 months to make depending on customization.

Check out our collection of hair integration systems

#6 Custom Lace Frontal: Men's Hairpiece

Another amazing frontline hair patch for men from Lordhair, the Custom Lace Frontal is what you could expect when you cut a Champion-F hairpiece. It has almost similar specifications i.e. a full French lace base. However, with the freedom of customization that comes with this hair unit, men get full control over those specifications and can design the exact hair they want.

Curly locks? No problem. Long hair? Totally possible. A few grays? Consider it done. You can choose the desired hair color, curl, density, and length while customizing this frontline hair patch. This particular Custom Lace Frontal has a standard CC front contour and 6" x 2" flesh-colored base. The final price of this frontal toupee for men will differ based on customization requirements.
Best Frontal Hair Patches for Men
Above are the best frontline hair patches for men to buy in 2022. These hair toupees are trusted by men across the globe and will help in fighting frontal hair loss while restoring lost confidence and supporting styling goals with ease.

Didn't find the frontal hair patch of your choice? No worries. You can check out our range of ready-to-ship stock frontal toupees and custom frontline hair patches. We are certain you will find the unit that matches your requirements.

Got any queries to ask? Send them to support@lordhair.com and have them answered by our experts.

Also read:
Types of wigs caps to consider for the next purchase
Hairpieces for alopecia to get rid of baldness
How to revive a human hair wig?
Hair celebrity toupees that even Hollywood A-listers will trust

Email: support@lordhair.com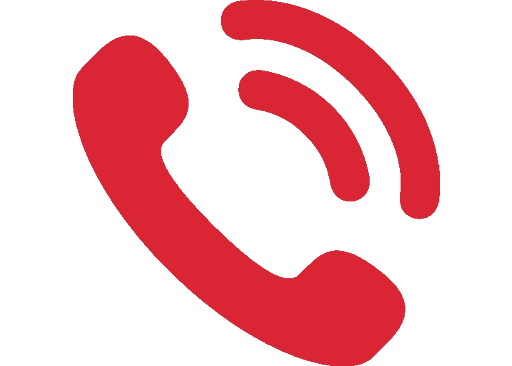 Tel: +86 532 80828255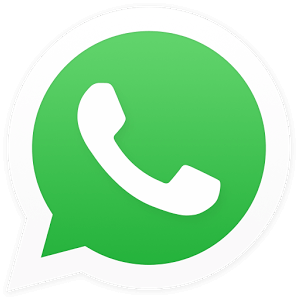 WhatsApp: +8618678615507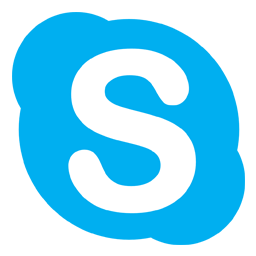 Skype: Lordhair
Find us on social media