5 Women Wigs for Chemo Patients and Cancer Survivors
By

Lordhair lordhair

2021-01-15 08:51:04
1459 views
Women who lose hair to chemotherapy take several weeks to gain back the hair and those weeks can be really stressful for them. Most of them find it hard to deal with temporary hair loss while undergoing chemotherapy. That's precisely why we started designing chemo wigs for millions of women across the globe.
In this blog, we will tell you about 5 of the best wigs for chemo patients and cancer survivors in our catalog. All of these women's hair wigs are highly comfortable, soft, and provide a natural look to women recovering from medical conditions like cancer.
Let's quickly look at the best women wigs for chemo patients and cancer survivors:
#1 Bliss medical hair wig
Bliss had a huge demand from women suffering from hair loss problems caused by chemotherapy in 2020. As a high-quality chemo wig, the base of Bliss is designed using a silk top and soft elastic net around the crown and the front. French lace at the front gives female patients the appearance of hair coming out of scalp.
The base of this chemo wig is highly breathable, soft, and looks hyper-realistic. The hair is 14 inches in length and has a medium density. Bliss hair wig for female chemo patients is available in 3 unique shades and has a price tag of US$559.
#2 Elate chemo hair wig
Elate is the latest addition to our range of medical hair wigs for chemo patients. Made of high-quality Chinese human hair, this chemo wig offers supreme comfort and a realistic look to women. It has a soft base that comprises a thin skin strip, a silk top at the front, and a French lace on top and back.
While the silk top at the front of the Elate chemo hair wig for women makes it lightweight, French lace on the top and back makes it highly breathable. Not to mention, adjustable straps present in this medical hair wig make it convenient for women to easily fit it to their head.
Available in different hair lengths, medical patients can buy this chemo hair wig for just US$439.
#3 MW001: Chemo wig for women
This has to be one of the best women's hair wigs for chemo patients. MW001 has a non-allergic, lightweight, and highly comfortable base that is made of silk top with a soft elastic net on the crown and back. A single layer of delicate French lace added to the very front of MW001 creates a natural and awe-inspiring appearance. An elastic band with hooks at the sides makes the cap size adjustable.
MW001 chemo hair wig comprises 14 inches Remy hair that gives back cancer patients a full head of glorious hair instantly. What's more, the hair of this chemo wig is straight and could be easily parted in any possible direction. Women suffering from chemotherapy hair loss can customize this hairpiece as per their own needs.
This wig for chemo patients sells for just US$399!
Browse Lordhair's HUGE collection of hair replacement systems for women
#4 MW012: Custom wig for chemotherapy patients
Lordhair's MW012 gained immense popularity in 2020 and is expected to dominate 2021 as well. That's why we decided to include it in this medical toppers list! It's an outstanding chemo wig that has a silk top base with a soft elastic net on the crown and back. A single layer of delicate French lace has been added at the front to create the appearance of a natural hairline.
Known for high levels of durability as well as comfort, MW012 has an elastic band with hooks that makes cap size adjustable for chemo patients. This medical hair wig has 100% human hair, which gives women a natural look. MW012: chemo hair wig could be easily customized, making it an amazing hairpiece at a price of US$399.
#5 X122: chemo wig for women
As another popular medical wig for chemo patients, X122 is best known for its high-quality base, which consists of French lace at front and top, and stretch mesh at crown and back. It has anti-slip silicon at the nape that helps the wig stay in the right position while poly coating along the front makes X122 extremely durable.
When it comes to hair strands, X122 women's hair wig for chemo patients is known for its Remy hair. This medical hairpiece has a hair length of 12" and medium hair density. All the aforementioned specifications can be customized as per your unique styling and comfort needs, which makes X122 one of the best wigs for chemo patients.
Anyone could buy this chemo wig for just US$399!
Watch Kelly narrating her hair wig story here:
There you have the 5 best chemo hair wigs of 2021 designed for women. These medical hair wigs are helping women across the globe gain back the confidence they used to have before chemotherapy.
Didn't find a hair wig that fits your wig goals? Visit our medical wigs catalog to discover more medical hair replacement products!
In case you are browsing chemo hair toppers for a friend or a loved one, learning about chemotherapy and how it triggers hair loss will greatly help in lending support. Read on for a quick overview of both!
What is chemotherapy?
Chemotherapy is a medical treatment that uses strong chemicals to destroy fast-growing cells in our body. Doctors mostly use it to treat cancer since cancer cells grow and multiply much more quickly than most cells in the body. This treatment could be used alone or in combination to treat a wide variety of cancers in both men and women.
Other than cancer, doctors use chemotherapy to shrink a tumor as well so that neoadjuvant therapies such as radiation and surgery become possible. Lower doses of chemotherapy drugs can also help control an overactive immune system in certain diseases such as lupus and rheumatoid arthritis.
Why chemotherapy causes hair loss?
Hair loss in women happens because chemotherapy affects all cells in the body rather than just the cancer cells. The lining of the mouth, stomach, and hair follicle are especially sensitive to treatment since these cells multiply rapidly just like cancer cells. Some women lose all their hair while others lose only some of it during the treatment.
Women usually notice their hair strands coming out in clumps rather than following a pattern. Other than the scalp, hair loss caused by the chemo could take place anywhere in females, including eyelashes, eyebrows, and even public hair. Hair loss during chemotherapy can be sudden or slow and there is no pattern to it.
Most cancer patients lose their precious hair as a result of chemotherapy, and some decide to wear a hair wig until their hair starts to grow back. In the past 2 decades, Lordhair has helped thousands of people in their recovery by designing affordable chemo wigs.
Got any queries to ask? Send them to support@lordhair.com and have them answered by our hair wig experts!
Also read:
How to choose the perfect wig for a cancer patient

Email: support@lordhair.com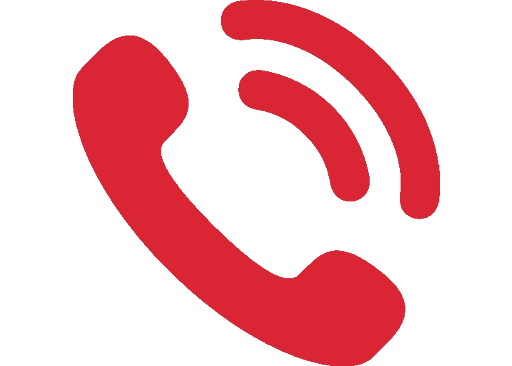 Tel: +86 532 80828255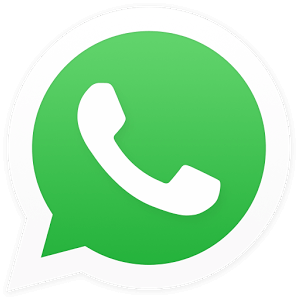 WhatsApp: +8618678615507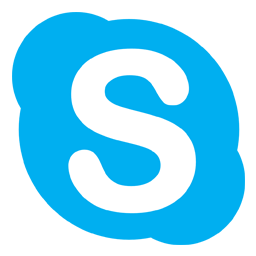 Skype: Lordhair
Find us on social media