Will My Men's Hair System Fall Off?
By

Lordhair lordhair

2021-08-25 02:10:00
3458 views
Lordhair can help you find the perfect hair system for you. Contact us today for a customer service rep to help you find the perfect hair system for you
Email support@lordhair.com
WhatsApp +86 186 7861 5507
Don't lose your hair system!
Imagine, you are finally in the queue, boarding for the holiday you've been in anticipation of for months. You put on a fresh hair system this morning to make sure you look on top form for your getaway in the sun. You've got extra wig tape stuffed into your suitcase, all the cleaning essentials necessary to keep your hairpiece in tip-top condition, and, you've even packed a backup men's hair system, just in case of any eventualities... nothing is going to ruin your holiday!
As you are boarding, you are dreaming of all the nights at the pubs and bars, the relaxing afternoons at the beachside, and the boat parties. But then, your mind starts to wonder further… will my hair system start to fall off from all these activities and what can I do if I'm left caught short with no hair? Will my hair system stay on through all these activities, or will my hair system peel off?
At Lordhair we absolutely understand the worry you face over living in a hair system. We have already discussed what activities you can do in a men's hair system, such as sleeping in a hair system, swimming in a hair system. Today we will talk about whether or not a hair system will fall off so you can rest assured that your hairpiece will stay put through all the fun, and not worry about how long a hair system lasts.
Hair System Base Durability and Adhesive
For those who know how hair replacement systems work, we know it's a fact that some base types are by their nature more durable than others. For example, thin skin hairpiece bases are more prone to damage than a sturdier material such as a lace hair system.
Using the correct adhesive on your base will be important to make sure that it stays on your head. Different bases work best with different kinds of adhesive, but since differences are ultimately subtle, it does not make too much difference.
Finally, it should be remembered that clip-in methods will be less sturdy than other wig tape or glue for wigs, so if considering clips you should also consider what daily activities you will be doing. Carry on reading for advice about your lifestyle and how long a hair system lasts.
Get holiday-ready, don't get caught short
Purchase a backup Lordhair men's hair system NOW!
Hair Systems and Lifestyle Compatibility
Even though a hair system will never be whipped straight off your head like a hat on a windy day (the glue and tape are way too strong for that to ever happen!), however, some activities may cause the system to become loose at the edges more quickly. If you are worried about how long your hair system lasts, then you can always touch it up. It is usually advised to peel back, clean, and reattach the front every week because of this reason. See how to do this below.
How long does hair replacement last?
When picking a hair system you need to consider what your daily routine is like to ensure you pick the right men's hair toupee for you to avoid peeling.
Are you into sports?
If you are a gym-goer, or you love running, a hair system that is easy to clean and breathable might be a better option to avoid excess sweat and make sure that it won't come loose so easily if you regularly undertake such activities we advise a high-quality hairpiece that allows the skin to breathe as much as possible.
We recommend checking out the Champion French lace toupee or the ICON mono hairpiece toupee
Watch Juha testing out his superskin-V hair toupee at the gym
Do you have an office job?
If you work in a sit-down job, the likelihood of your hairpiece toupee coming loose at the ends is very unlikely. This is because you are less inclined to sweat, and there is no activities involved that pull in any way on your hair system.
Have no fear of your hair system falling off! If you work in an office we recommend the UTS thin skin.
Does your job involve working with people or a camera?
If you work in a job presenting, work in sales where you regularly deal with people or are a model, your biggest concern may be how realistic your wig looks whilst ensuring that our hair system stays on. We recommend the most realistic looking of the units in the Lordhair range. These men's hairpieces have a short lifespan but the realism they offer is unbeatable!
We recommend the UTS thin skin men's hair toupee or the Quantum thin skin and French lace toupee
Did you know? All of our hair systems have free shipping! Contact a customer service rep today to help you find the perfect unit TODAY
Do you want to spend time cleaning your hair system or dispose of it once done?
If so durability of a men's hairpiece might be of greater importance than the believability. If you choose more durable systems you will likely want to do so because you want a sturdier base or a higher density of hair (so the process of hair fallout is prolonged and can be worn longer before hair becomes sparse). You can therefore make minor adjustments to your hairstyle, such as opting for short front bangs.
For easy cleaning hair systems, we recommend using tape to attach the Infinity thin skin and French lace men's hair system.
Check out this video of Lordhair customer Joe taking his men's hairpiece toupee for a ride, by sticking his head out the window at 60mph
Weekly Front Hair System Touch Up
Most customers who wear a hair system for men can keep it on for 3-4 weeks before removing and cleaning the entire system. This is because a hair system is sturdy enough to withstand daily activities and will not fall off. However, the front hairline often needs a touch-up every week to feel and look fresh. Sweat usually gathers most often at the top of the head by the hairline and is also the most obvious area if a hairpiece is looking out of place.
This is why most of our customers like to touch up their toupee wig by peeling back the top, giving it a quick clean and removing all the adhesive residue with adhesive remover, and re-taping the top. Once it becomes part of your weekly habit, it becomes easier than shaving a beard! It also ensures that you will never need to worry about your hairpiece toupee falling off or peeling at the edges. Care and maintenance of a hair system are essential to ensure that it doesn't fall off or peel at the edges.
We hope this post was helpful and has answered your question "do men's wigs fall off?"
Do you have any other questions you'd like us to talk about? Let us know in the comments!
You can also get answers to common questions on our Facebook support group, or you can contact us directly to get an answer NOW (Whatsapp us + or email support@lordhair.com)
Check out our other commonly asked questions:

Lordhair
Email support@lordhair.com / WhatsApp +86 186 7861 5507



Email: support@lordhair.com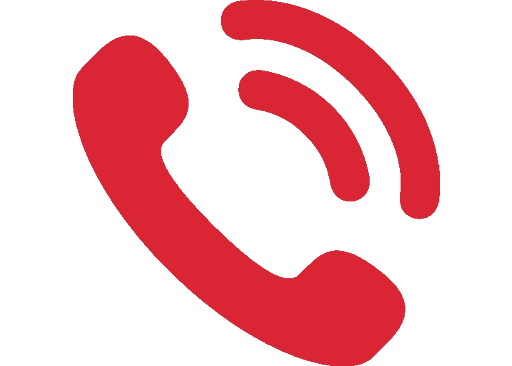 Tel: +86 532 80828255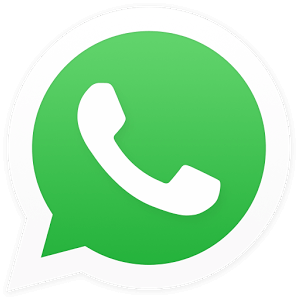 WhatsApp: +8618678615507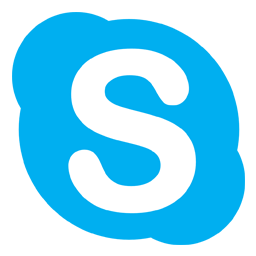 Skype: Lordhair
Find us on social media