Description
As part of our CSR program, we are offering free, fully-customized wigs to children under the age of 12 who are suffering from hair loss.
As such, we will donate $1 to this cause for every Lordhair hair system that we sell.
For more information, please visit Free Wigs for Kids:
https://www.lordhair.com/free-wigs-for-kids
Details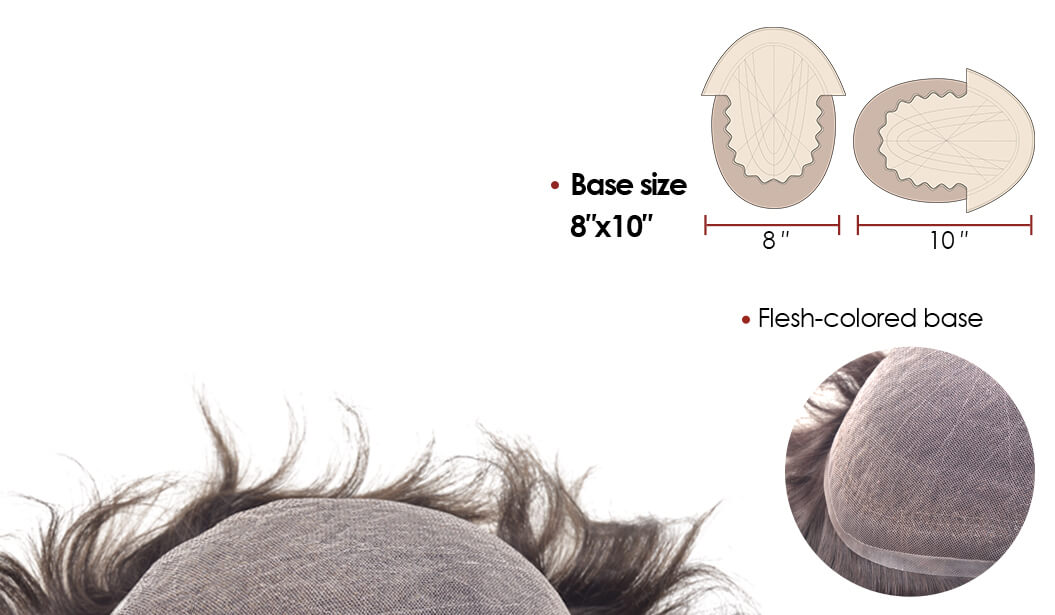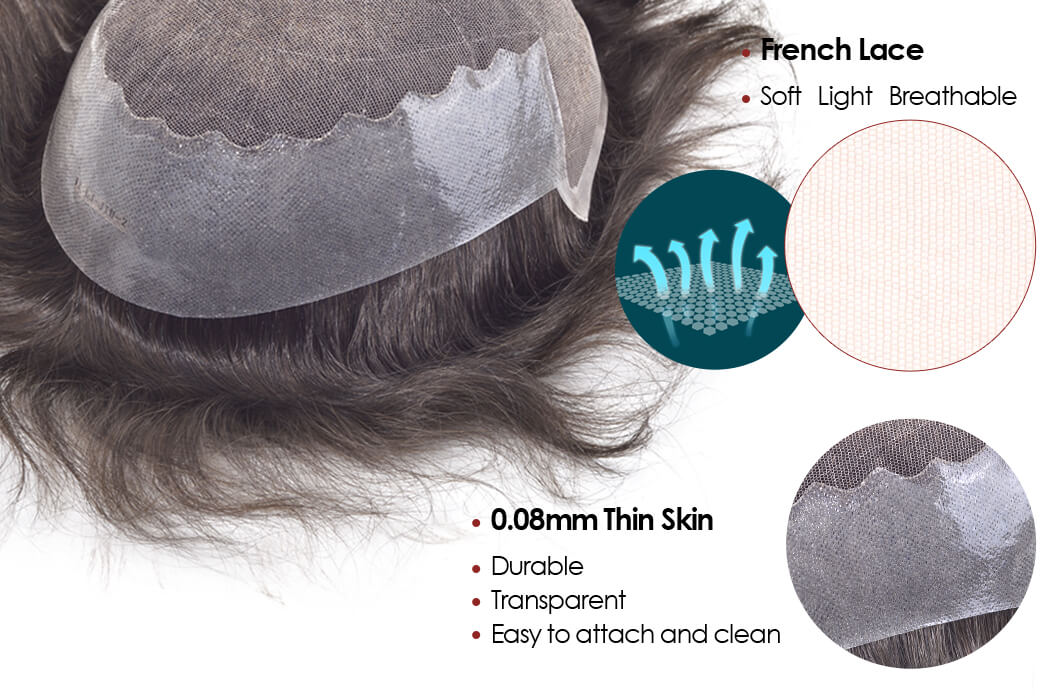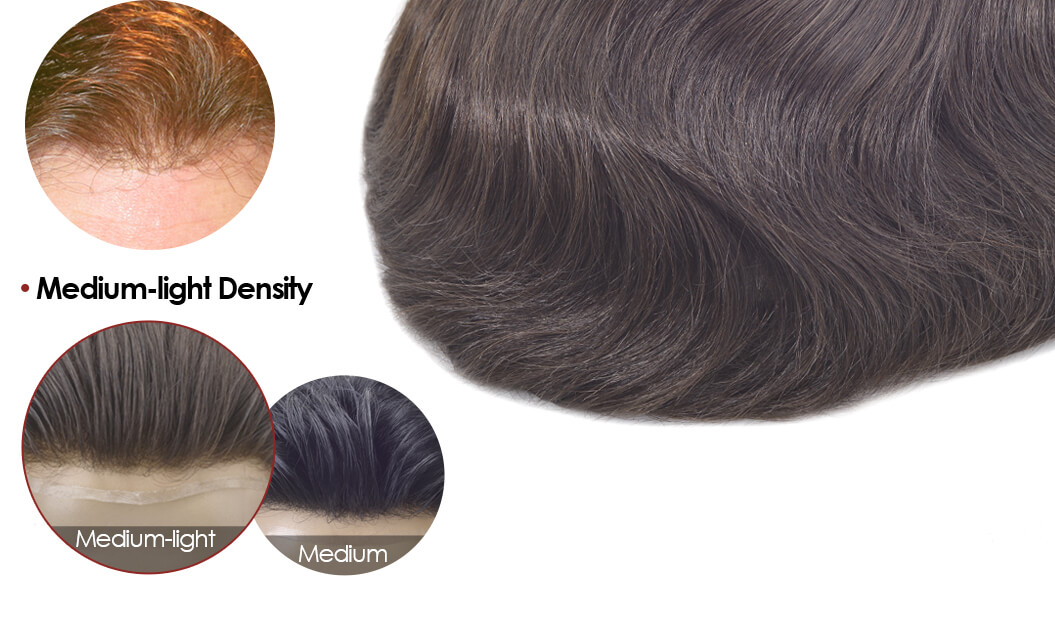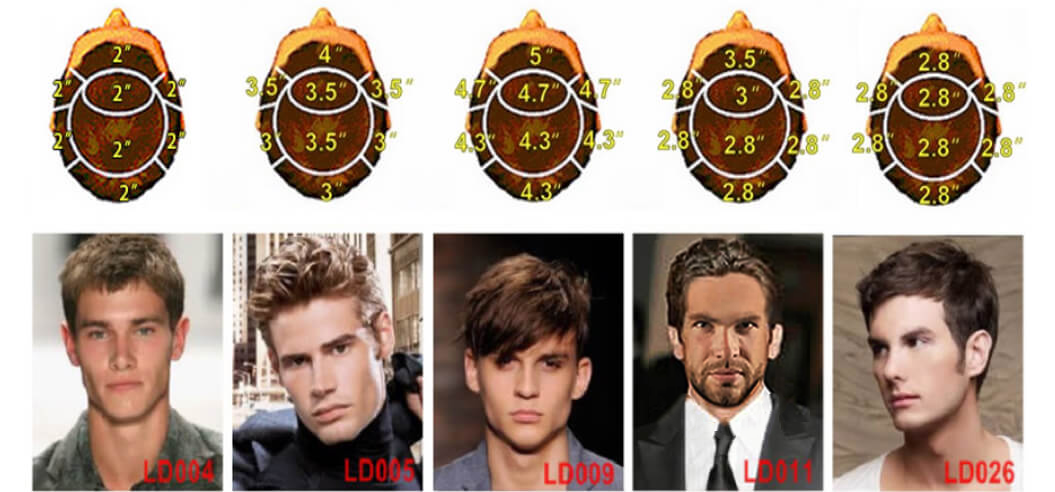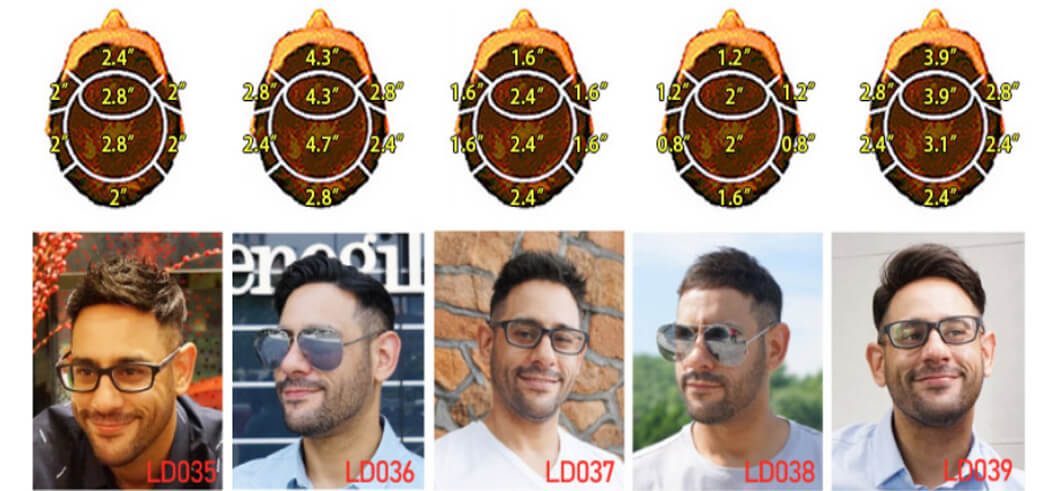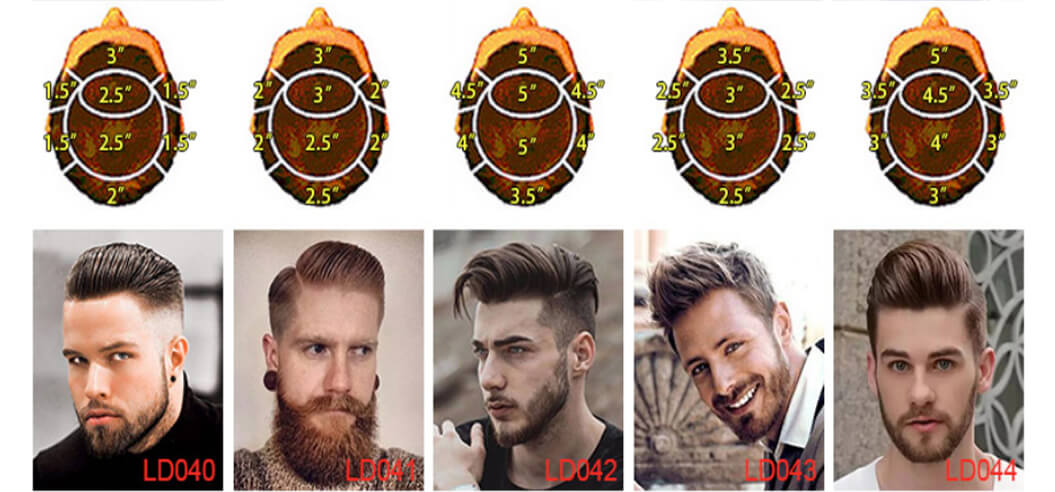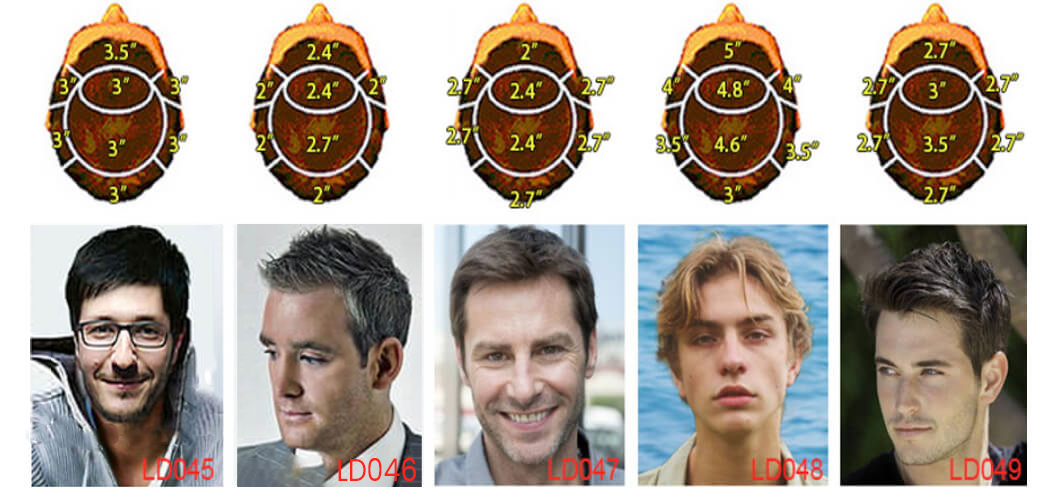 Specifications
Details
Our Q6 stock hairpieces for thinning hair are great because they have a French lace front with Poly sides and back. These French lace hairpieces for thinning hair are totally breathable so it's great if you live in a warm climate. The Poly sides and back make these hairpieces for thinning hair easy to tape and clean.
These mens hair pieces for thinning hair look natural because of the graduated, bleach knot single hairline. These hairpieces for thinning hair have durable knots on the rest of the base. The base size of these mens hairpieces are 8"x10" which can be cut smaller prior to shipment and we also provide a professional cut in service.
Immediate shipment after payment ensure you receive our mens hair pieces within 5 working days. Below are the specifications of the model product.
Base Design

French lace on top and front with transparent thin skin on sides and back

Base Size

8"x10" (cannot be cut down smaller than 6.5"x8.5")

Base Material Color

Flesh

Front Contour

Standard CC shape

Colors Available

#1, #1A, #1B, #1B10, #1B20, #1B40, #2, #210, #220, #240, #3, #310, #320, #340, #4, #410, #420, #4ASH, #5, #6, #7, #7ASH, #18, #22

Hair Length

5" - 6"

Hair Density

Medium Light

Hair Type

100% Human hair (Grey hair is synthetic)

Curl & Wave

30 mm

Hair Direction

Freestyle

Bleach Knots

Bleach Knots at front hairline (not available with color #1 or #1A)

Advantage

Soft, feather light, breathable, durable, bleach knots on top and front makes undetectable front hairline and top view, natural looking and beautiful appearance, transparent thin skin on sides and back make it easy to attach and clean.

Delivery

Shipment takes place within 24 hours generally. If you need to cut the base size or pre-cut hair length before shipment, then takes longer time, usually needs additional 3 working days.

Kind Reminder

When you receive the order, if you find there is any problem or you are unhappy with the unit, please do not have the unit cut, styled, colored or washed, but contact us instead. Lordhair customer service will discuss with you and try to exchange a perfect one. Rest assured that we guarantee 30-day return if the hairpiece is not cut, styled, washed, colored or used.

If you ask us to cut the base size, cut the hair length, or make any alteration to the stock system before shipment, it cannot be returned for a refund.

Please cut the excess lace or skin before you attach the hairpiece to your head.
If this stock hairpiece doesn't meet your needs, you are welcome to customize it by CLICKING HERE.

Customer Show
Colors Available
Please note that the above-shown pictures are for general reference and idea only. The color of the wigs may vary due to different monitors and screen resolutions.
90 out of 100 men will need a wig or hair system after 45 years of age. Due to changes in diet and lifestyle, a lot of us require it in our twenties only to fight receding hair. Hairpieces for thinning hair help you regain a youthful look and naturally boost confidence. Top quality hair systems from Lordhair provide maximum coverage of bald areas and fullness for thinning hair. In short, our hair replacement products are an idle hair solution for age, gene, & lifestyle triggered hair loss.
Our wide range of men hairpieces are doing wonders for both men and women. Made of 100% natural human hair, our hairpieces for thinning hair are completely undetectable, durable, and highly affordable. We have the best hair systems for thinning hair!
Reviews
Customer Reviews (42)
Amazing, The best hair piece! Look very natural & Undetectable

Review by

Roel

| | |
| --- | --- |
| Product Rating | |
| Delivery Rating | |

I really like this hair, high quality, look very natural and undetectable. nobody knows that i am using hair toupee even the immigration officer during my travel. they didn't notice it. Picture of mine is my proof. thank you Lordhair.

(Posted on 11/22/2020)

Completely satisfied

Review by

Mauricio L***

| | |
| --- | --- |
| Product Rating | |
| Delivery Rating | |

My first time ordering from Lordhair and I just can say it's the best investment I have ever made. High quality and comfort.

(Posted on 11/4/2020)

Honestly can't go wrong

Review by

Noah L***

| | |
| --- | --- |
| Product Rating | |
| Delivery Rating | |

This is my third piece from LH and each one has lasted me 6+ months.

(Posted on 7/7/2020)

Loved it

Review by

Marc S***

| | |
| --- | --- |
| Product Rating | |
| Delivery Rating | |

Looked great. The haircut I requested had some issues but was able to get it fixed.

(Posted on 6/17/2020)

Best overall Base for Hot climate

Review by

Chandler b***

| | |
| --- | --- |
| Product Rating | |
| Delivery Rating | |

Good hairline, light weight, realistic, breathable.

(Posted on 12/31/2019)