What is a Clip-on Hair System?
Clip-on hair systems are the quick and easy way to give yourself a full, thick head of hair again: clip-on hair that can put an immediate end to your hair loss struggles.
If you are not familiar with the term hair system, then see it as a modern-day wig. It is a lightweight, semi-permanent hair toupee that stays secure on your shaved scalp thanks to glue or tape. Choose the most appropriate one for yourself and you will have a completely undetectable look.
How is a clip-on hairpiece different?
Look below and you can see four clips around the perimeter of the base or underside of the hair system: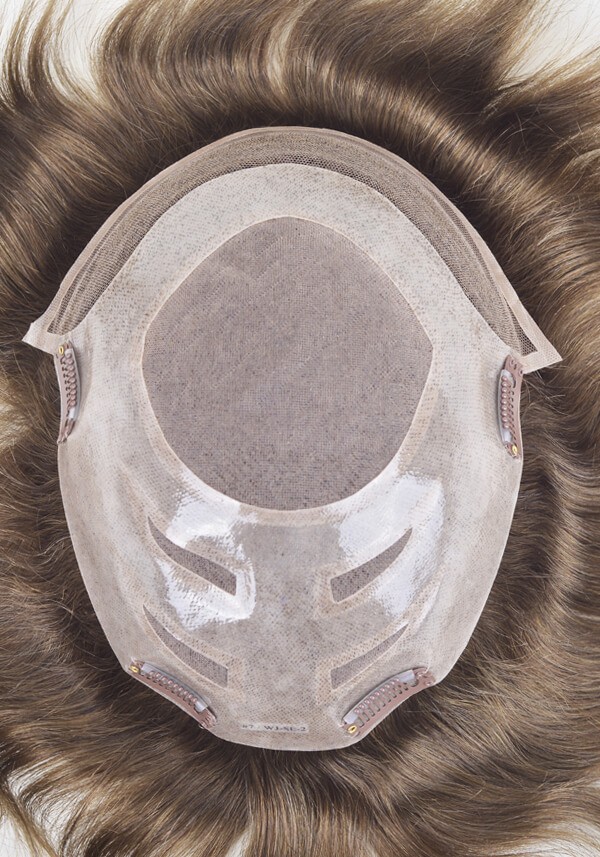 To attach this hair system to your head, all you need to do is clip the four clips to your existing hair. There is absolutely no chance of your hair system falling off: these clips are completely secure. The front will not ride up but if you have no hair here or want to shave the hair that you do have then you can glue or tape this front section down.
Want to see how easy the attachment process is? Check out this video:
Who is a clip-on hair system suitable for?
Hair replacement clip systems are ideal for men who are receding at the front of their heads as your receding hairline will be replaced with a full and thicker front hairline that you will be able to style as you please.
However, you can't have lost too much of your hair around the back and sides of your head: you need hair here to be able to clip the hair system to.
Clip-on hair systems are also an excellent choice for men who do not want to shave their heads because they can be worn on top of existing hair. That means you will not have to bother with taping or gluing the hair system to your scalp. So, since clip-in hair systems require a lot less time and effort, they are perfect if you are new to hair systems and unfamiliar with the whole process of wearing a hair system. There is none of the maintenance and clean-up that a regular hair system requires.
Most men want a hair system to last as long as possible and if that's true for you then you will be pleased to know that clip-on hair systems last longer than regular hair systems. They suffer from less wear and tear since the base does not need to be handled the way it does when you are consistently applying, removing and cleaning tape or glue.
What happens if I want to shave my head?
The beauty of a clip-in hair system is that the clips can be easily removed if you decide to shave your head at a later date. So, this can quickly become a regular hair system that you glue or tape to your scalp.
Different types of clip-on hair systems from Lordhair
Lordhair currently stocks three kinds of clip-on hair systems. They are some of the newest additions to our range of men's stock hair systems.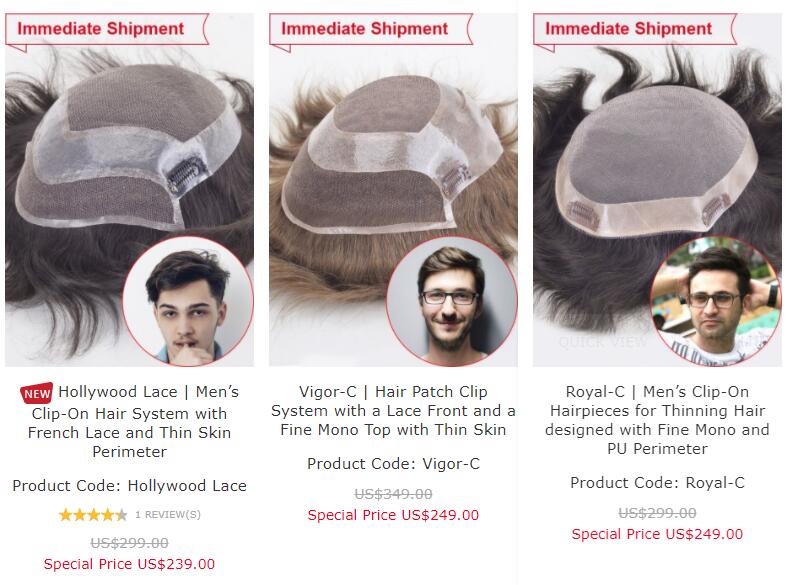 These three hair systems all have their own qualities and they will be suitable for different kinds of people. They all have 100% human hair that is attached in a freestyle manner to allow you to style your hair as you please.
Hollywood Lace is a very natural and lightweight hair system and is the most realistic of the three thanks to its thin skin perimeter and French lace top. For a comprehensive insight into this clip-on hair system and everything it offers, we suggest you read our blog about it.
Vigor-C and Royal-C are two more durable hair systems and they are for men who want a hard-wearing hair system that they are going to get many months' wear out of. Hair shedding is not going to be something you need to worry about. Of course, if you choose the right hair color and the hair density is appropriate then no one will notice you are wearing any of these hair systems. You will just find you have less styling options with Vigor-C and Royal-C because the base material is not as realistic as Hollywood Lace and you won't be able to expose your scalp in the same way. Both these hair systems have medium-density hair unlike Hollywood Lace which has medium-light density.
For a compromise between realism and durability then you would be best off choosing Vigor C because of the way the base design combines realistic base materials with tougher, durable materials.
All these stock hair systems ship within 24 hours of receiving payment and you can then expect it to have a head of hair that you can just clip on within a week.
Let us cut and style your hair system before you receive it!
Buy your clip-on hair system today
Whichever clip-on hair system you choose, you are guaranteed the quickest and simplest of ways of regaining your hair. Choose the model that bests matches your hair and suits your needs, order it securely online on our website and if you opt for our pre-cutting and styling service, then just place the hair system on your head when it arrives and secure the clips! That's it! Your new look will be complete!
If you have any queries regarding our hair replacement systems then please ask our team at support@lordhair.com.


  Email: support@lordhair.com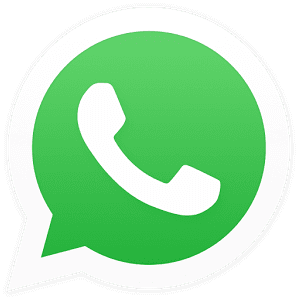 WhatsApp: +16263623127
Find us on social media