Lordhair Haircut Service
Wear Your Hair System The Moment You Receive It

Do you want to wear your hair system the moment you receive it? Do you want to have a professional-grade hair cutting and styling service without going to the salon? Order with Lordhair to enjoy our world class style & cutting service only need an extra $20.
Check Out Our Haircuts
We have a range of different hairstyles for you to choose from. If you have another hairstyle you like, you simply need to send a picture of it to us, we do the rest. Our stylists have 15+ years experience in cutting all types of hair, who can create any hairstyle including side fringe haircut, quiff haircut, pompadour haircut, brushback haircut, ivy League haircut, undercut haircut, permed hair cuts, Afro haircuts.




Lordhair Standard Hairstyles with their Default Length
(N.B. When you choose one of our default hairstyles, if you do not specify that you want certain sections a certain length, the hair will be cut to the default, predetermined length for the hairstyle selected. Below are pictures of the Lordhair hairstyles in their default length).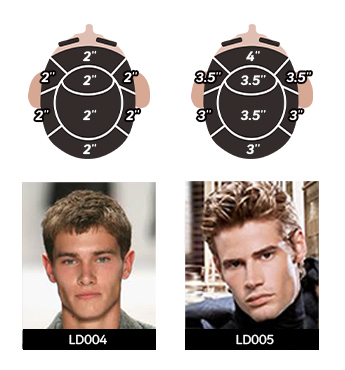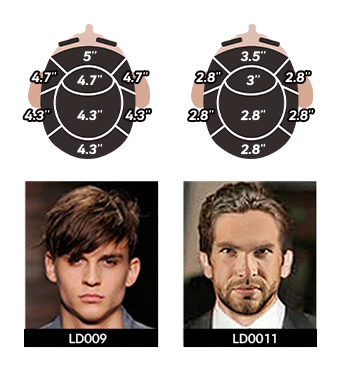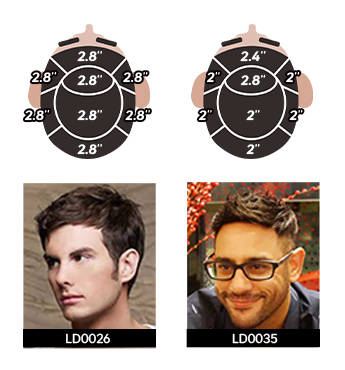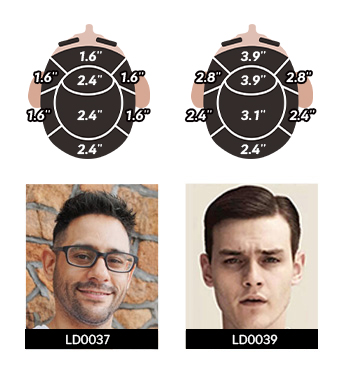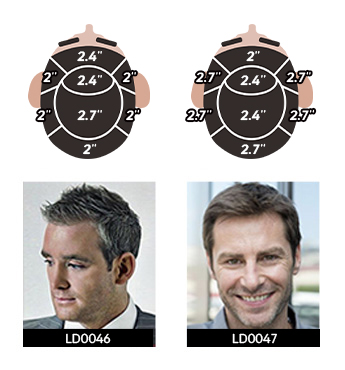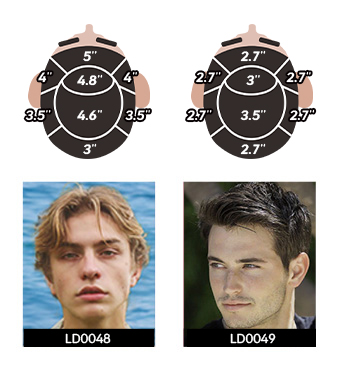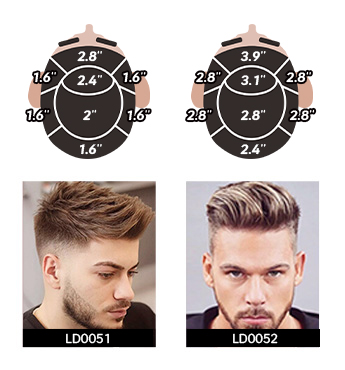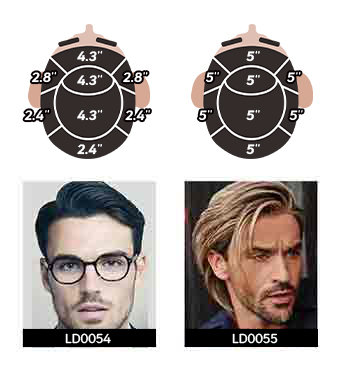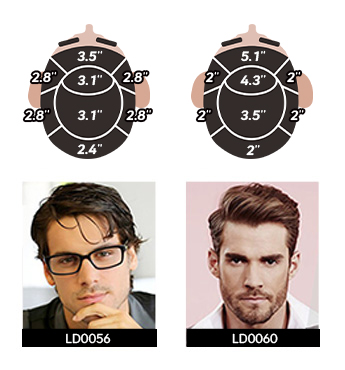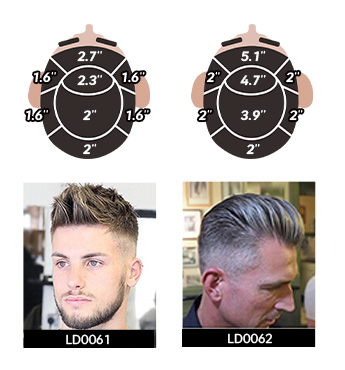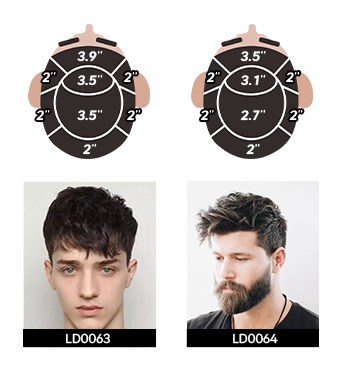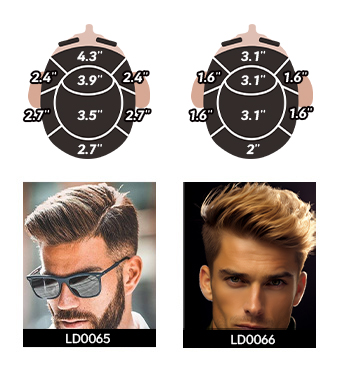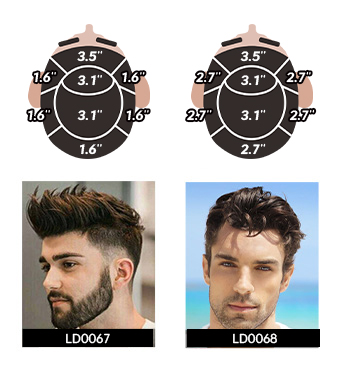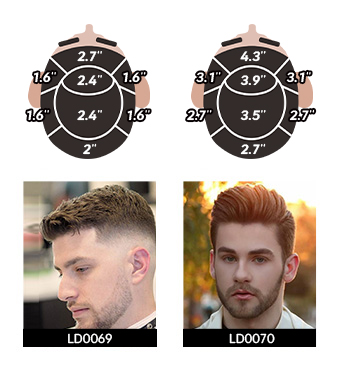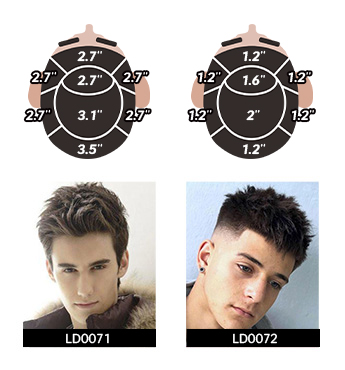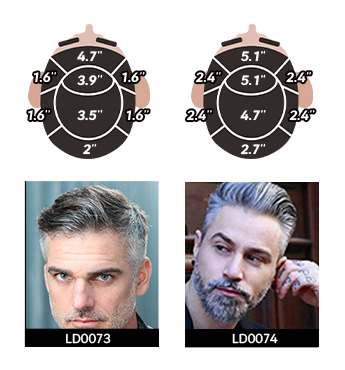 Different bases are preferred to acquire specific hair styles with a hair system (also referred as a hair toupee and wig by some people). Hair systems including: full French lace, Swiss lace, welded Mono and super thin skin base with V-looped hair are all able to be styled freely. All hair styles pictured on our website can be matched to any of these base designs. Injected hair systems and PU perimeter hair systems do not suit a brush back hairstyle. These include the LD005, LD011 and LD044.

Some Lordhair toupees require your own natural hair to be a certain length in order to look undetectable as a hair system on your head, otherwise, the hair system will not look natural and will not blend in with your natural hair. For example, in order to pull off the LD046 we advise customers have grown their own hair to at least 1.5cm long at the sides, as in the picture.