6 Types of Hair Wigs and Products to Fight Male Baldness
By

Leo Lordhair

2021-11-25 06:34:40
3944 views
6 Types of Hair Wigs and Products to Fight Male Baldness
Lordhair's range of hair wigs (also known as toupees, hair systems, and hairpieces) are worn by men across the globe to fight baldness and crown thinning. Our men's catalog comprises different types of hair replacement products and this sometimes makes men wonder, 'which hair wig is the right one for me?' That's why we've decided to list popular types of hair wigs available in our catalog! In this blog, we will feature 6 types of hair wigs along with popular products in those categories to fight baldness and thinning. After reading about the wig options, we are certain that you'll know exactly which wig type is designed for you.
Ready to discover different types of hair systems? Let's go!
Mono Hair Wigs
Men who want a durable hair recovery product should go with mono hair wigs. Also called monofilament hair toupees, these types of hair wigs are made either with polyester or ultra-fine mesh material. Strands are hand-tied to the base, providing you the ability to change your part and style around at will.
The following are the best mono hair wigs available in our catalog:
Vigor: This hair wig has gained popularity among men worldwide for all the right reasons. It has a fine mono base with a super-thin skin perimeter which makes it lightweight and soft on the side, whilst being sturdy and long-lasting. It also has a French lace front with an undetectable transitional hairline.
Since the Vigor hair wig has a fine mono base, attachment and removal will never be an issue! With a CC front contour and flesh base material color, this hair wig comes in multiple hair colors and is made using 100% human hair. Men can buy a stock model of Vigor for US$299.
Vigor-C: This hair wig looks so similar to our Vigor mono hair wig that it won't be wrong to call them identical twins. Just like the previous monofilament hair system, it also has an 8" x 10" base made with fine mono, super-thin perimeter, and lace front. What makes it different is the presence of clips!
The clips attached to the Vigor-C hair wig's base help men add volume to their existing hair instantly and effortlessly, without needing to shave their existing hair to accommodate a hair system. It is made of 5-inch long human hair (the grey strands are synthetic so they don't loose their color) that can be parted in any direction. The presence of bleached knots on the lace front makes Vigor-C a value for money product!
Lace Front Hair Wigs
When it comes to hyper-realism, lace front hairpieces for men are considered the best. These units are so natural looking that even Hollywood celebrities wear them to attain unique hairstyles to fit their real personalities, and not simply their on screen characters. As the name suggests, these types of wigs have lace only at the front. They can easily conceal frontal hair loss and thinning while giving men more styling versatility.
The following are the best lace front hair wigs for men:
Neo: One of the recent additions to our growing catalog, Neo hair wig has a premium base that combines French lace at the front and thin skin all around the base. The French lace makes it very light and airy, keeping the scalp cool even during hot weather. The thin skin makes the Neo lace front hair wig comfortable and highly durable.
Unlike the above-mentioned hair wig types, Neo has A front contour. It also has a 30mm hair wave with medium-light hair density. The ability to select base size and hair color from multiple options makes the Neo hair toupee an amazing hair recovery product at US$319.
Different types of perm styles to try with premium hair wigs.
Combo-V: Another amazing lace front wig for men to fight hair loss and thinning. Combo-V has a base designed for an extraordinary level of realism. Just like Neo, it's built using super thin skin and a French lace front. Its transparent base makes the wig undetectable and almost invisible.
We have also used a standard CC front contour shape with bleached knots at the front (except for #1 and #1A). Using glue or tape for attachment is not an issue with the Combo-V hair wig. This lace front hair toupee is available in 20 different colors and has a price of US$259.
Full Lace Hair Wigs
You must have already figured out the difference between lace front and full lace hair wigs. In case you haven't, these types of wigs are designed using a only lace and are more versatile than a lace front toupee. Meaning, they can be worn by men in different hairstyles without any problem. When it comes to breathability, durability, and comfort, full lace hair wigs are usually more breathable than skin, but may be less durable is the crown area is mono!
Here are the best lace front hair wigs for men:
Champion: Looking for a full lace wig that promises more versatility than a standard toupee? The Champion hair wig is the perfect option for you! This hair system comes with a full French lace base and the advantage of reinforced stitching for added durability.
The Champion full lace hair wig has human hair in medium-light hair density that looks nothing less than real hair (well, it is 100% real hair, but it looks like it's your own!). Known for being soft, lightweight, and breathable, it has a base of 8" x 10" which can be customized prior to shipment. The stock variant of Champion has a price of US$299. The final price after customization may vary!
Ace: It hasn't been long since we launched the Ace lace hair system but men are already in love with it. Designed using different types of material, this toupee wig is perfect for men who not only want to hide their thinning hair but also want to stay ahead in the styling game. Ace has Dura lace that is resilient, breathable, and lasts longer just like French lace. It's also fully bleached to bestow an undetectable look along the front hairline. If attached correctly, it promises unbelievable realism. Using our cut and style service at an additional price of US$20, men can also enhance their hair look with Ace.
Swiss Hair Wigs
Despite the fact that Swiss lace hair wigs are less durable than French lace, they blend better with the skin to deliver a more realistic appearance. Swiss lace wigs are soft to touch, easy to apply and allow the scalp to breathe abundantly.
Here is the best Swiss hair replacement system in this product segment:
Air: The Air hair wig for men is everything its name suggests. It is our first stock hair wig for men to incorporate full Swiss lace, making it light, soft, and breathable. With a flesh base color, Air looks completely natural.
Want to try a different hairstyle? No problem! The Air hair wig for men has a 30mm curl that can also be straightened with ease. It comes with 5-inch human hair in light to medium-light hair density. Available in 13 hair colors, men can purchase the Air Swiss lace wig for US$299.
Check out how cool Chris looks after using one of Lordhair's real hair wigs:
Afro Hair Wigs
The good old afro is still a hot pick in 2021 and we are certain that it will also be greatly appreciated by men next year. Afro hair toupees are hand-tied using high-quality hair strands on a premium base. These types of wigs are ideal for those who want to experiment with a unique hairdo.
The following are the best Afro hair wigs for men in our catalog to buy in 2022:
Afro-Freedom: A popular hair wig from our growing catalog that provides African American men a natural hairline. The Afro-Freedom hair wig comes in a wide variety of base designs with unique features like 0.08mm thin skin and full French lace.
The Afro-Freedom hair wig packs remarkably tight and dense human hair curls that provide men a hyper-realistic look. With a standard CC front contour, this toupee hairpiece has a 4mm curl with a hair length of 5 inches. The stock model of Afro-Freedom has a price tag of US$269.
Afro-Diversity: Another top Afro hair wig that men can buy in 2022. The Afro-Diversity hair wig comes in a wide variety of base styles (fine mono with PU perimeter and Korean lace with PU perimeter) and sizes (7" x 8" to 9" x 11"). Just like the previous Afro hairpiece, it comes with 4mm curly human hair and is in a medium hair density.
What makes it different is the presence of A shape front contour. The shipment of the Afro-Diversity hair wig is super-fast. However, it will take 3 additional days if you want us to cut the base size or hair length to match your needs.
Hand-tied lace human hair wigs that are worth buying in 2022.
Skin Hair Wigs
Skin hair wigs are widely preferred by men worldwide. They are basically human hair toupees where the hair strands are pulled through a thin blend of polyurethane (PU) material that imitates the appearance of skin.
Here is one of the best skin hair wigs for men from our catalog:
SuperSkin-V: This hair replacement system is suited to men who want to recover from hair loss while retaining natural hair appearance. While it can come in 100% natural human hair, gray hair is available in both synthetic and natural textures. For gray that constitutes less than 40% of all hair, synthetic is best as real gray can take on a yellow tint over time. Hair strands on a SuperSkin-V can be parted easily into any desirable direction.
This hair toupee is designed using transparent super thin skin (0.06-0.08mm) with V-looped hair all over the base. These materials come together to make the SuperSkin-V hair wig durable, comfortable, and ultra-realistic. Men can buy its stock variant for US$219.
Above are the different types of hair wigs for men to buy in 2022. While providing a close-to-reality look and seamless styling, these hair replacement systems are helping men deal with temporary hair loss as well as permanent damage.
Didn't find the hair wig of your dreams? Browse our complete catalog of different hair wig types for men. We are certain you will find the hair replacement product that fits your requirements.
Got any queries to ask? Send them to support@lordhair.com and have them answered by our hair wig experts.
Check out these hair system types and hair wellness resources as well:
Oversized hair systems to recover from hair loss
Custom frontal units for men to fight partial hair damage

Email: support@lordhair.com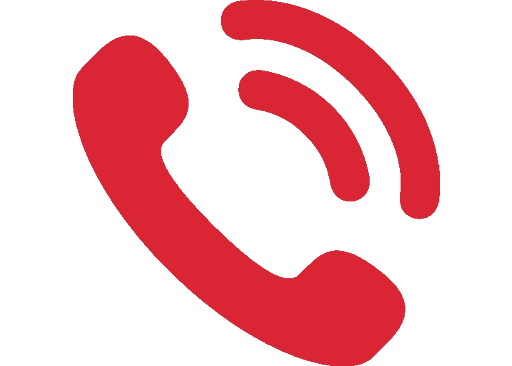 Tel: +86 532 80828255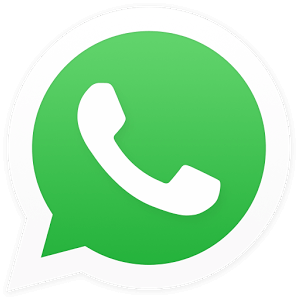 WhatsApp: +8618678615507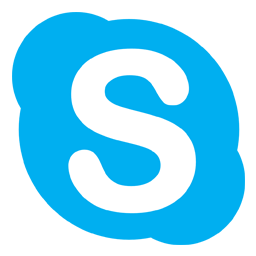 Skype: Lordhair
Find us on social media