9 Different Types of Perms for Men to Look Stylish in 2024
Life is too short to have boring hair and right now curly hair is the hottest. No wonder, men across the globe are taking the plunge to alter the texture of their real hair and trying out different types of perms. If you are also looking forward to trying a male perm style and want to discover the coolest options out there, then, you are in the right place!
Today, Lordhair - a leading supplier of non-surgical hair replacement systems - will talk about different types of perms that are helping men look stylish. Unlike the perms of the past which were stiff and crunchy, the 21st-century perms for men are softer and relaxed.
Before listing out the best types of perms for men, let's take some important details into account.
Factors to consider before trying different types of perms
If you are serious about the perm lifestyle, make an assessment of your strand health before anything else. Keep these aspects in mind before trying different types of perm styles:
Perms work best on hair that's healthy.
Perms can wreak havoc on hair that is already damaged.
Perms work best on virgin hair. Meaning, if you have never dyed or chemically treated your hair, it's a big thumbs up for you.
Avoid getting a perm style if your hair is already damaged from years of styling.
Don't go for a perm if your strands underwent color treatment recently. It will only cause further damage.
Perms work on healthy hair, if you have partial hair loss or are balding, try a men's replacement hair system from a reputable seller like Lordhair.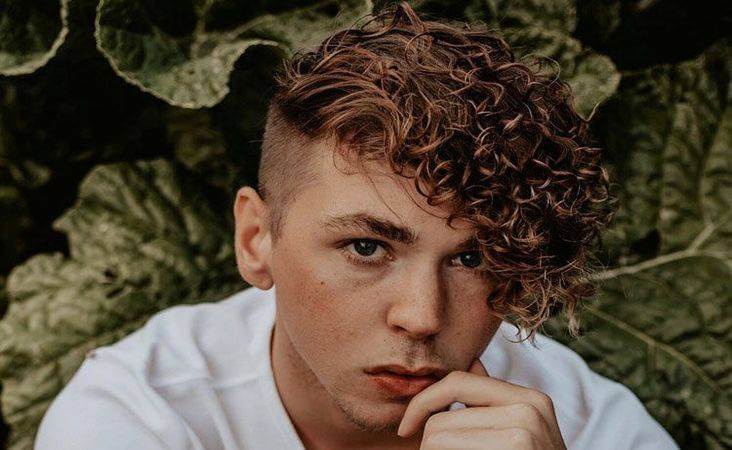 Different types of perms for men
The following are the freshest perm styles for men to try in 2024:
#1 Digital perm
For men who want to dye and perm their hair to get some waves, a digital perm is a great option! One of the best perm types out there, it involves hot perm chemical treatment to shape your hair into softer curls. Digital perm involves the use of hot rods that are handled to curl sections of your hair.
Digital perm gives you fuller and more natural-looking curls than other old-school options. We suggest you trim down the sides and back of your head with decent tapering. It will make your digital perm a true head-turner.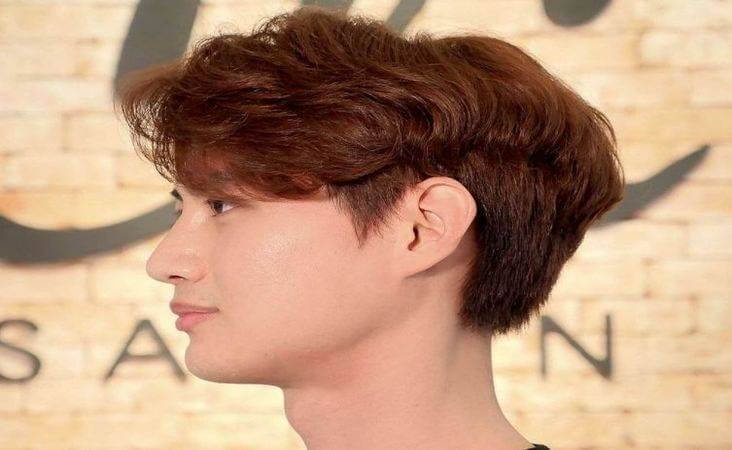 #2 Ceramic perm
Want to get a perm that looks defined and is long-lasting? Our next spiral perm type is definitely for you! A ceramic perm is one of the most well-defined S curls that can be achieved by heating strands using multiple ceramic curlers.
Unlike the digital perm, it requires high heat and long hair (around 7" to 9"). Since ceramic curlers heat up hair to a higher temperature, the curls tend to be more enduring. It also makes curls appear more voluminous and heavier than a digital perm. That said, the length is slightly reduced at the end of the process.
Experiencing hair damage? Try our collection of toupee wigs
#3 Body wave perm
Love messy hair but want amazing curls too? This type of perm is all about curly hair chaos. Body wave perm delivers perfectly loose cascading hair waves to men. This spiral perm style for men can be achieved by setting hair in loose to tight curls or waves and then treating it with a special perm solution so that it lasts for months.
Body wave perm is ideal for men with short hair as it doesn't reduce the length of the overall strands (unlike the aforementioned perm). Surprised that you can achieve unique looks with messy hair too? Read on for more surprises!
#4 Classic perm
We are going, to be honest with you. Not all types of perms from bygone days were bad. There are some perm techniques that deliver cool curly hair without a lot of effort. A classic perm is one such traditional cold perm. It is an old technique before heat perming came onto the scene.
For this classic perm style, your hair is wrapped in curlers, and chemicals are applied in order to create bouncy, luxurious curls. A classic perm is less damaging to strands in comparison to the above-listed options. It generally tends to last longer and looks more natural.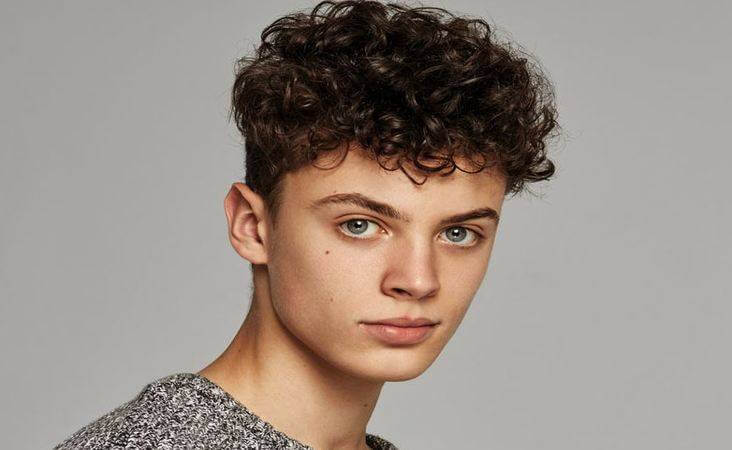 #5 Root perm
We bet you have already guessed what our next perm style for men is going to be about. Root perm is a styling technique used to perm new hair growth that has been previously coiled. It can also be used to add extra lift at the root area. Unlike different types of perms that we talked about earlier, root perm is used only at the roots or the first two inches from the scalp.
Hate high-maintenance hair styling? No problem! This spiral perm style technique doesn't ask for much maintenance. Root perm can be done either by using cold or ceramic methods.
Recommended reading:
How long does a hair system last?
Everything about double crown hair
Cowlick or balding: What's the difference?
#6 Stack perm
Another popular perm type for men! Unlike a root perm, a stack perm involves the addition of curls to the middle and bottom sections of hair to make a textured, curly look. The top of the hair can either be left untouched or straightened to ensure smoothness.
Although a stack perm may not be suitable for all face shapes and hair lengths, it's still one of the most highly manageable and low maintenance among the different types of perm techniques.
Men are advised to grow their hair at least 5-6 inches long for curling their hair using the stack perm technique.
A comprehensive guide for men to stimulate hair growth and follicles
#7 Beachy wave perm
Want that perfect surfer-dude look without hitting the waves? The beachy wave perm is your ticket to sun-kissed, carefree locks! Imagine effortlessly tousled hair that screams, "I just stepped off the beach" even when you're miles away from the shore.
This 'different' type of perm is your passport to laid-back coolness, a style that is as easy-breezy as a day at the seaside.
#8 Rockstar perm
Unleash your inner rockstar with this perm type! This electrifying perm hairdo gives you the kind of hair that demands attention and commands the stage. Whether you play the guitar or are just rocking life in general, this perm will have you feeling like the lead singer of your own band.
Get ready to turn heads and steal the spotlight! Had enough of different perm styles? No? Okay, here's another one!
#9 Multi-textured perm
As the name suggests, a multi-textured perm style for men combines different types of wraps in order to create unique curl patterns. Suitable for men with medium and long hair, the multi-texture bestows an astonishing effect and looks amazing even if you wash and let simply let it dry naturally with no other styling.
A multi-textured perm lasts three to six months, depending on your hair type and how you care for it. Pro tip: Don't wash your hair for at least two days; let your perm set in completely. Also, don't comb your hair at all for the first 24 hours.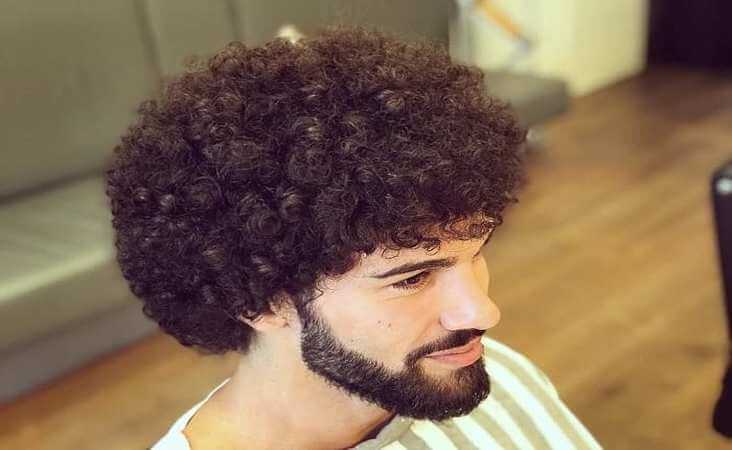 Above are the different types of perm for men to look stylish in 2024. Keep in mind that perm results can be sustained only for some months depending upon your hair care routine. Also, consult an experienced stylist for your styling. A novice may damage your precious hair.
Got any queries to ask? Send them to support@lordhair.com and have them answered by our hair experts.
Check out our collection of products and detailed guides:
Browse non-surgical hair replacement systems at the best discounts
Discover men's wigs for sale to make massive savings
11 diseases that cause hair loss in men and women

  Email: support@lordhair.com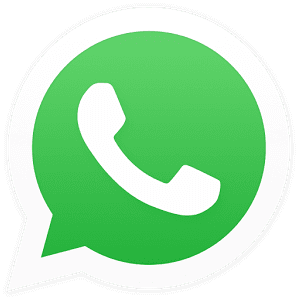 WhatsApp: +16263623127
Find us on social media