17 Male Celebrities With Hair Loss & Baldness: 2023 Updated
Note: This blog on male celebrities with hair loss and baldness was last updated in November 15, 2023 to include a new TV actors, product recommendations, and hair recovery stories. Happy reading!
Even with all their money and influence, celebrities are not immune to hair loss and baldness. That's precisely why high-quality wigs for men are a hit amongst them and a lot of Hollywood celebrities wear them to recover from temporary as well as permanent hair loss.
Celebs across the globe are experimenting with all kinds of ideas to hide their imperfect hair. While some are struggling with thinning hair due to aging, others experience hair fall due to lifestyle issues. Whatever the reason, the bottom line is that hair loss affects actors as well.
In this blog, Lordhair lists 17 male celebrities who have been battling hair loss and baldness for a long time now.
Male celebrities With Hair Loss
1. Charlie Sheen
The actor known for his comic timing, on-screen presence and rich lifestyle is loved by everyone. He always appears as a perfect man in front of the world, but having so many cameras pointing towards you, flaws often get captured. There were so many pictures of this Hollywood actor showing different hairstyles every single day - an obvious indication that his hair was not real. Rumors are out that he wears toupees to hide his declining hairline and thinning hair. Check out the hair loss of this global male celebrity.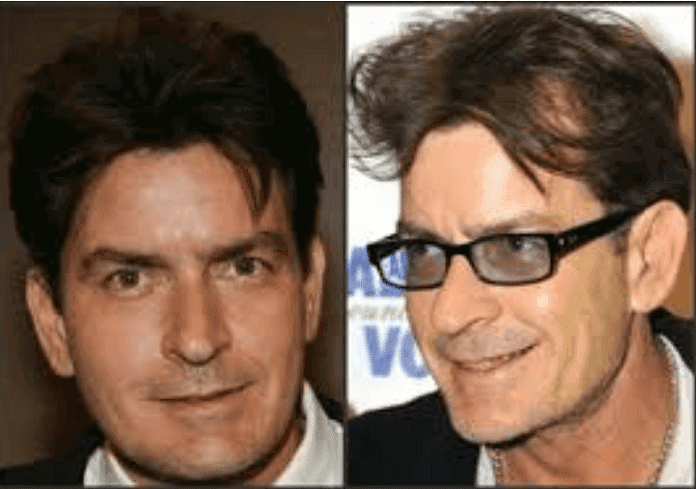 2. Ben Affleck
Hollywood's ultimate talent, Ben Affleck, gave us remarkable movies like Triple Frontier, Justice League, and The Accountant. Unlike his success, his hair doesn't seem to be long-lasting. The paparazzi have often caught him flaunting hairstyles perfect for men losing hair. The gray receding hairline and bald patches on his head were visible for quite some time. Recently, the news came through that the Hollywood celebrity underwent a hair transplant to recover his youthful look.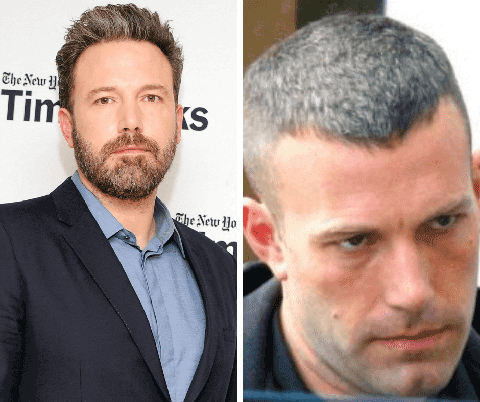 3. Matthew McConaughey
The man with charm cannot be imagined without hair. But what if the hair loss of Matthew is a reality? This American actor with a huge fan following shocked everyone when he started showing the symptoms of male pattern baldness. But for a huge Hollywood star like Matthew McConaughey, baldness was a big NO and it seems the Hollywood actor has probably gone under the knife to claim back what was lost.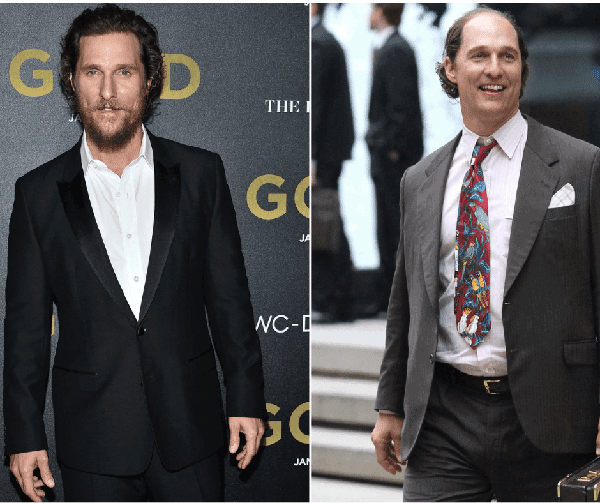 Want to undo your pattern baldness? Here's how a hair system transformation looks: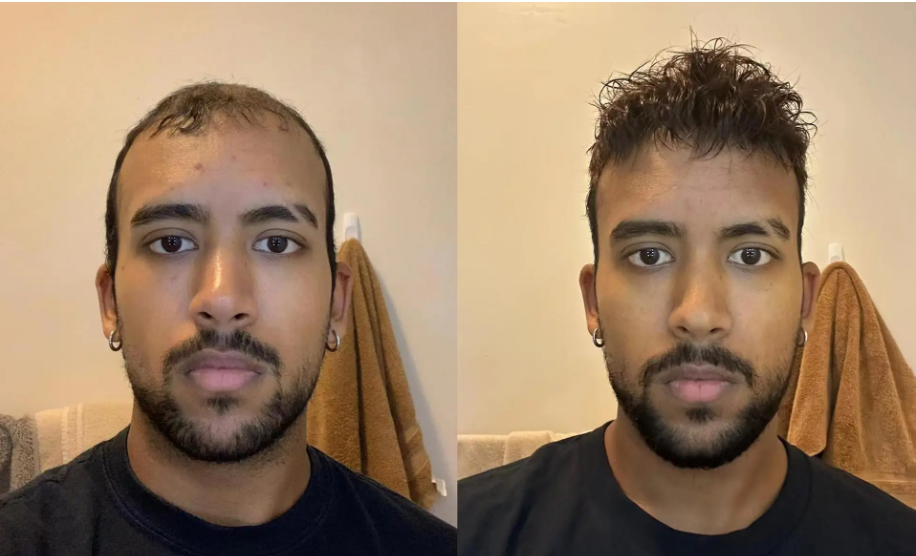 4. Robert Pattinson
Robert Pattinson, who stole millions of hearts in Twilight, himself said in an interview that he wore a hairpiece in the final Twilight film. This Hollywood celeb with baldness said that the need to have perfect hair lead him to overstyling and overbleaching which caused significant hair loss. Now you know what not to do with your hair!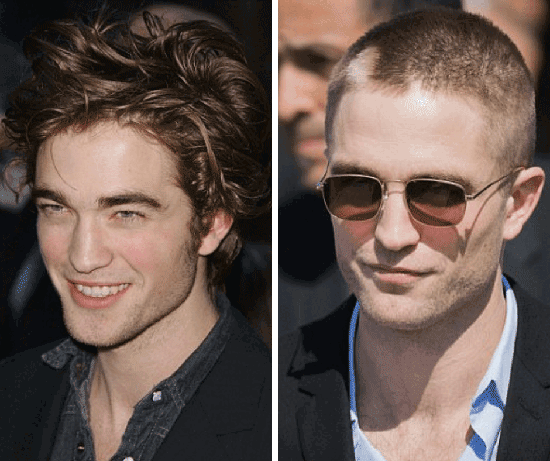 5. Chuck Norris
American martial artist and actor, Chuck Norris, started appearing on screen with his male pattern baldness symptoms. It is a widely accepted fact that he wears wigs to cover his head. This balding celebrity earned a lot of success during his peak years but it seems even during those years he had no hair. It would only be fair to blame his age for this but the fact is that he is one of the biggest Hollywood celebrities to struggle with baldness.
Thankfully, he sources his hairpieces for thinning hair from an amazing wigs supplier and still looks totally dashing. Don't you agree?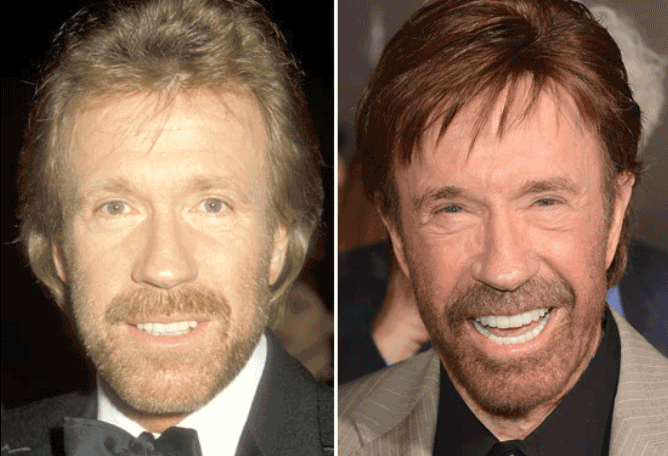 6. Jude Law
David Jude Heyworth Law is well known for his roles in successful movies like Captain Marvel and The Holiday. Although his talent in acting is considerable, the topic of his baldness has been in discussion more than his acting. With his receding hairline and thinning hair, it's clear he is going bald but Jude Law knows how to embrace his baldness too as he has never tried to hide it.

7. John Travolta
Do we even need to introduce this legend to you who himself said that he's keeping his bald head and it 'feels great'? His way of carrying himself has always been awesome. In fact, at the start of 2019, he posted a photo on Instagram about his 'new look' and how he was embracing his baldness. Having a bald head is great if you can pull it off and having no hair shouldn't curb your confidence. If it does, well, it's completely fine to wear a realistic skin hair system.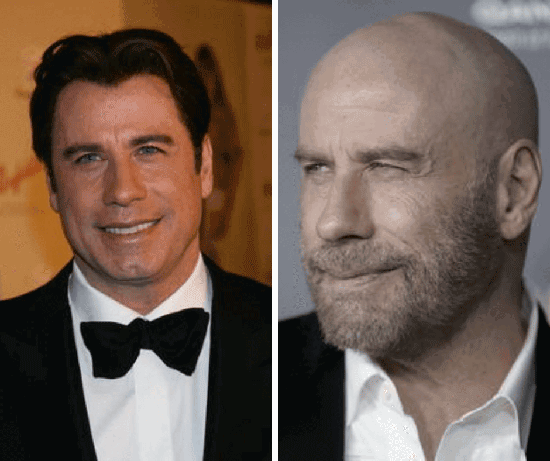 Check out what John has to say after wearing Lordhair hair system:
8. Daniel Craig
After starring in spectacular Bond movies like Skyfall and Spectre, Daniel Craig became one of the most well-known and celebrated actors of our time. His acting career clearly cannot be disturbed by anything, be it his male pattern baldness or anything else. Over time though, we have seen his receding hairline. The hair on his sides, however, is in a good condition but the baldness is still clearly visible on the head of this Hollywood celebrity.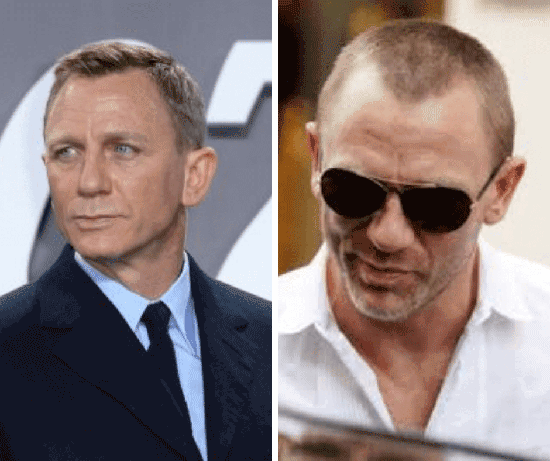 9. Jon Cryer
Who doesn't know Jon Cryer from Two and a Half Men who made us laugh until we cried? The American actor and television director actually confessed to wearing wigs and hair systems to hide his baldness during public appearances and TV and movie roles in one of his interviews.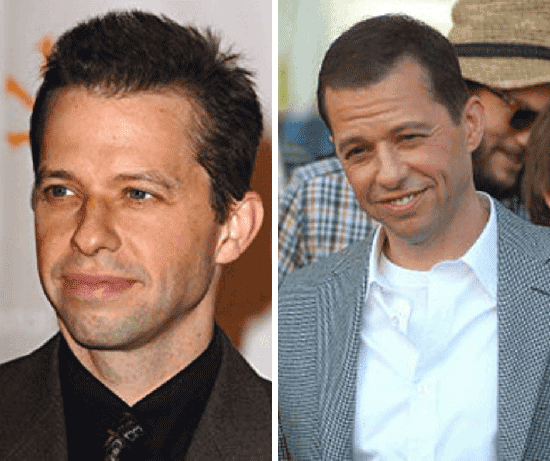 10. Jason Alexander
Jason is a very famous voice actor, singer, comedian, and director best known for portraying the role of George Louis Costanza on the comedy show, Seinfeld. His baldness started to appear when he was just 30. For many years, this Hollywood artist made public appearances with his bald hair until he started using hairpieces in his mid-50s.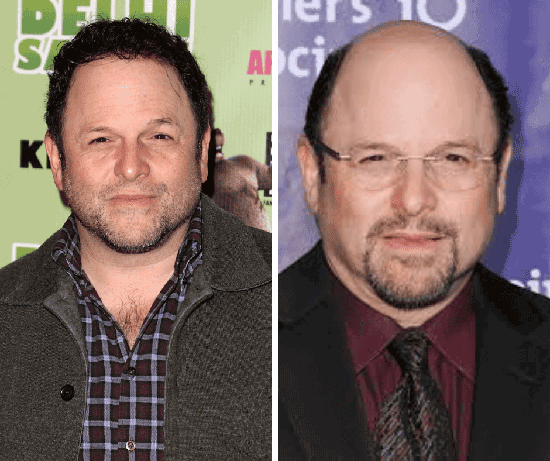 11. Kevin James
Kevin George Knipfing who is known by his screen name, Kevin James, never fails to make us all laugh with his acting skills. Rumors were out about this Hollywood actor's hair loss during the making of one of his movies, King and Queen. He was said to be wearing wigs and toupees during the shooting of this film. Even after the filming, his public appearances showed his short haircut and thin hair.

Here's something that can give you their hair back: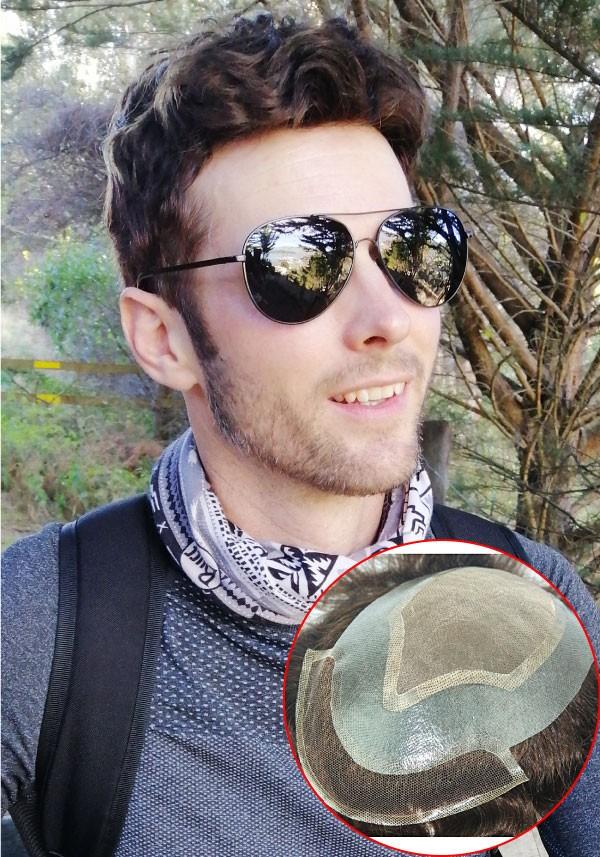 12. Jeremy Piven
Having millions of fans because of his acting and his charming personality, Jeremy Piven's career developed from a supporting comedian in shows like Ellen and Seinfeld to leading roles in series like Entourage. He has always appeared on screen with a receding hairline and a short haircut, knowing full well that his 'signature look' was actually his baldness.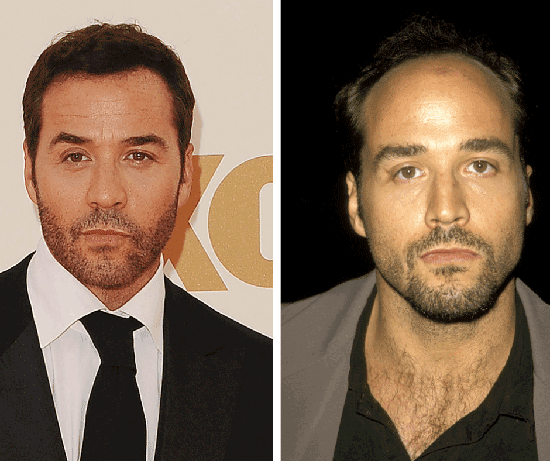 Watch how Gert got back a full head of hair after losing most of his hair to pattern baldness:
13. Brendan Fraser
When 'The Mummy' came out, Brendan Fraser gained a lot of attention for his long, shiny hair. However, it turned out that his look didn't last for long. Call it aging or genetics, the Hollywood star lost his hair in his mid-40s. His hair loss was a shock for his fans who were used to seeing him with a thick head of hair on his head. We are very sorry for the hair loss :(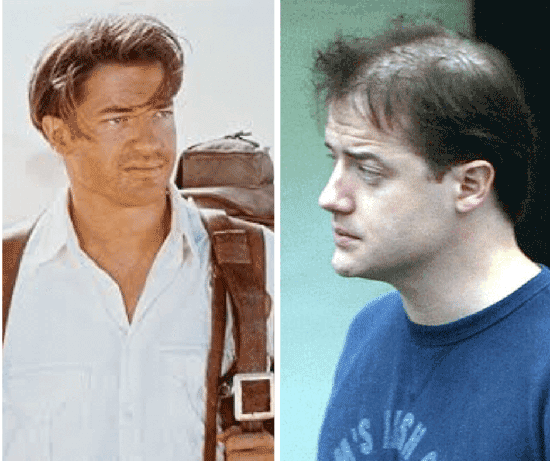 14. Jay Leno
Now, this case is a bit different. For a man in his 60s, it is quite impossible to have perfect hair all over his head. Jay Leno's baldness was discovered when a camera captured him wearing a hairpiece during one of his shoots. It turns out, he had been hiding his baldness with wigs and toupees that were totally unnoticeable, just like Lordhair's range of 100% human hair wigs.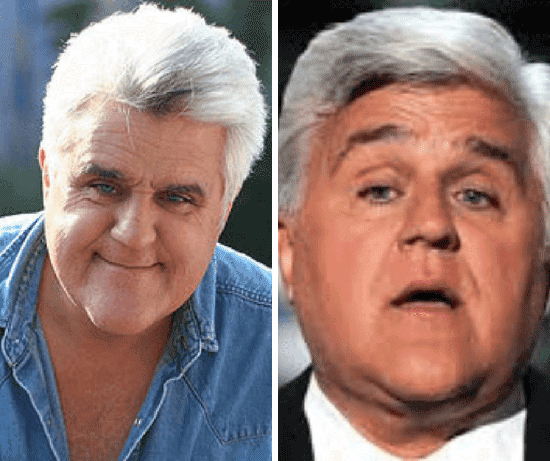 15. Nicolas Cage
The Oscar-winning actor, Nicolas Cage, is known for his balding head. His baldness is one more example of male pattern hair loss in Hollywood. The bald patch on his head is so clear that some of those images went viral and were widely shared on social media. But cut the dashing actor some flak, guys! At the end of the day, he is just a man showing the tendencies of a ripe age.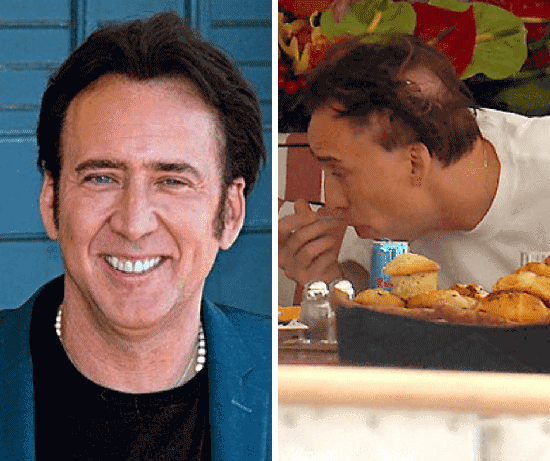 Mr. Cage concludes our list of balding Hollywood celebrities with his amazing hair toupee! On another thought, do you know that Nicholas Cage will star in a movie that's about Nicholas Cage? Yes, he will be and the movie's name is The Unbearable Weight of Massive Talent (2021). Check out all the Nicholas' best hairstyles (and worst too) to travel down the memory lane.
16. Ashton Kutcher
Remember Ashton Kutcher from Dude, where's my car? You won't believe us but this celebrated actor has been looking for his lost hair rather than a car since he turned 25. The Hollywood celebrity said in an interview that he noticed his hair was thinning in his mid-20s. While he promptly began taking supplements, his hair condition kept getting worse over the years.
Ashton Kutcher has worn men's hairpieces in many of his movies and wore a baseball cap to hide his hair loss in public.
17. Lebron James
Lebron James is the popular NBA star known for winning 4 NBA MVP awards and delivering stellar performances throughout his career on the court. The sports personality is also equally famous for his unique haircuts. James kept his cuts short for the most part of his basketball career but his receding hairline has become noticeable throughout the years.
From his recent appearances, it seems that James is working with hair loss experts to restore his hairline to its former glory. What do you think? He isn't wearing a toupee, that's for sure.
Bruce Willis
Known for giving us pop culture dandies like Die Hard, Look Who's Talking, and Nobody's Fool, Bruce Willis used to have hair in the good old days. In fact, a lot of it! His hair was originally part of his appeal.
Bruce Willis start to lose his hair back in 1987 when he graced the silver screen in the series called Moonlighting as Detective Addison. He decided to completely shave his head for the role of Butch Coolidge in the movie called Pulp Fiction.
However, hair loss didn't stop the actor from pursuing his dreams at all. In fact, it is Bruce Willis who has paved the way for countless other balding men to thrive in Hollywood.
Jason Gardiner
Jason Gardiner is best known to us for his role as a judge on the hit TV show Dancing on Ice. But there is one more thing this male celebrity is famous for, and that's his hair loss & recovery journey. The British TV personality fell prey to genetic hair loss and began losing hair in the form of an M-pattern.
Jason however had a hair transplantation surgery done to recover a full head of hair and went on to have a glorious career. Nowadays, we hear he is living in a tent and saving the environment. We hope the actor is doing that with a full head of hair!
Skip the painful surgery and risky medications. Go for a hair system transformation: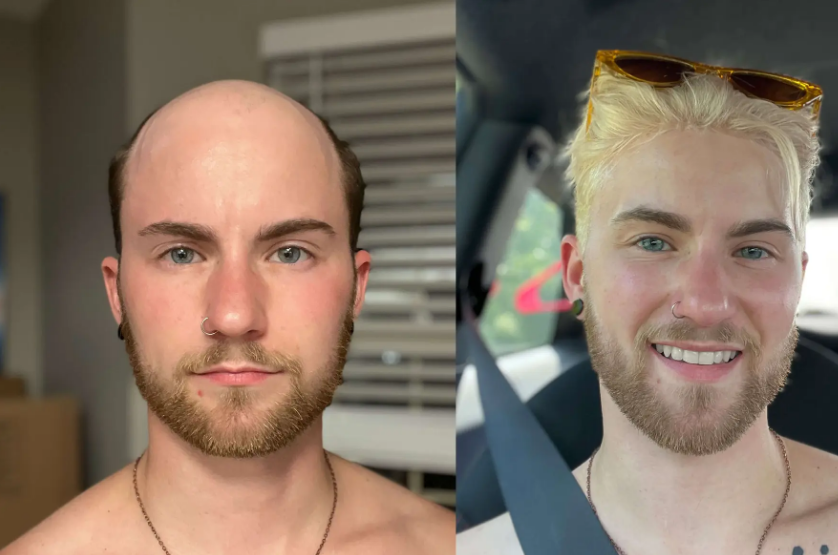 Male celebs with baldness and thinning
Hollywood actors are really concerned about their looks and don't mind spending tens of thousands of dollars to recover from hair loss. In fact, hair loss affects everyone and these celebrities are no different.
Want to discover an affordable way to recover from male pattern baldness and age-triggered hair loss? Browse our catalog of toupee hair replacement systems to find the perfect hair loss solution for yourself!
Follow Lordhair on IG for updates related to hair recovery, upcoming products, and much more. Check out these newest resources as well:

Male hair units for quick hair loss recovery
Volume wigs for men and women
Wholesale wigs FAQs for an informed purchase
Hairpieces for alopecia at discounted price

  Email: support@lordhair.com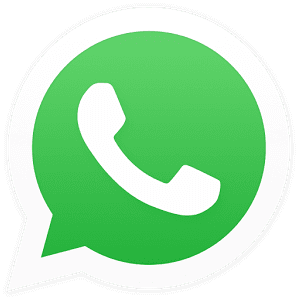 WhatsApp: +16263623127
Find us on social media