Wholesale wigs FAQs | Shop Toupees in Bulk
By

Lordhair lordhair

2021-12-31 07:27:59
901 views
According to Statista, the global wig industry had a market value of US$5.77 billion in 2020. This number is expected to grow to US$13.28 billion by 2026. No wonder the demand for wholesale wigs (includes toupees, hair systems, and toppers as well) is steadily growing.
Buying quality wigs in bulk is no longer a simple task since a lot of new players have appeared across the globe and it's hard to decide which supplier offers the maximum value. To simplify your wholesale quest, Lordhair is here with answers to frequently asked wig buying questions.
Read on to discover FAQs about buying wholesale hair systems in 2022:
What Does it Mean to Buy Hair Wigs in Bulk?
Buying hair wigs in bulk means purchasing large quantities of a specific hair replacement product in a single order. For instance, if you are purchasing 30 boxes of men's hairpieces for your salon, you are making a bulk purchase.
Why Purchase Hair Systems in Bulk?
Buying hair systems in bulk brings cost advantages that individual purchases don't. Business owners can make big savings on shipping and per-unit price by placing a wholesale order. Cost savings is the biggest reason why business owners go for bulk orders.
Where to Buy Hair Wigs in Bulk?
Retailers, business owners, and salons across the globe make bulk purchases of the best hair replacement systems from wig manufacturers, online marketplaces, factories, and wholesalers. Buying directly from manufacturers is the easiest way to get the best discount deals.
How to Buy Wholesale Wigs?
Here's a quick guide to finding and buying wholesale wigs online:
Research wig manufacturers and suppliers.
Request catalogs from shortlisted suppliers
Shortlist products that fit your customers
Request quotes from all
Finalize shipping
Place an order
Which Company Specializes in Wholesale Toupees?
Lordhair is one of the leading companies specializing in wholesale hair toupees. Active in the business for more than a decade, the company has a growing catalog with hundreds of stock hair replacement systems to choose from.
What is also unique about Lordhair is that, unlike generic wig manufacturers, Lordhair is an established and reputed brand in itself, so end customers recognize the brand when they choose to go to a salon for fittings. Therefore, choosing Lordhair as a wholesale toupee manufacturer comes with the added bonus of free brand marketing too!
Which Country is Best for Bulk Wig Purchase?
Here are the 11 countries that export the highest dollar value worth of hair wigs:
China
Indonesia
Germany
Canada
Japan
Switzerland
United States
Hong Kong
United Kingdom
France
South Korea
6 types of hair wigs to fight baldness and thinning.
Which Hair Wigs have the Most Natural Look?
For providing your customers the most natural look, we suggest buying lace hair wigs in bulk. These hair systems not only provide men and women with a natural hairline but also bring the ability to wear the hair pushed back and away from the face. Skin hair toupees can also deliver a hyper-realistic look.
Which Hair Toupee is the Most Comfortable and Breathable?
Toupees that have each strand of human hair sewn individually onto a mesh cap using the hand-knotting technique are considered the most comfortable and breathable wigs. Such wigs also have realistic hair movement and offer versatile styling.
What's the cost of importing wigs from a country like China?
In addition to clearing the bill, buyers also have to take care of the shipping costs. It's best to partner with a local agent to arrange your shipment. While air shipping takes less time and is expensive, sea shipping takes more time and is comparatively cheaper.
What are Different Types of Wigs?
Here are the types of hair wigs that are widely purchased by salons and retailers globally:
Mono hair wigs: These are durable hair toupees that are made either with polyester or ultra-sturdy mesh material.
Lace front hair wigs: As the name suggests, lace front hair wigs have lace only at the front. They are natural-looking and breathable. The back may be skin or mono.
Full lace hair wigs: Full lace wigs are designed using only lace. They are more versatile than a lace front toupee.
Swiss hair wigs: Swiss hair wigs are soft to touch, easy to apply, and allow the scalp to breathe and are incredibly realistic. They however are not as long-lasting.
Skin hair wigs: In these hair systems, hair strands are pulled through a thin blend of polyurethane (PU) material that gives you the look of real skin.
Why Choose Lordhair as Your Wholesale Partner?
Lordhair is not only one of the largest wholesale wig manufacturers in China but also a world leader in the bulk wig distribution business. Our hairpieces for men and women are highly breathable, comfortable, durable, and realistic.
Lordhair is also distinguished in quality control and customer service. No wonder thousands of retailers and salon owners have trusted us for their wholesale wig supplies.
Since Lordhair is also a B2C retail brand, many hair system wearing customers recognize the brand on its own, which makes the branding of salon services and selling of hair systems much more effective.
Check out what Chris has to say about our hair replacement products:
Embed:
What is Lordhair's Wholesale Return Policy?
Every hair wig or toupee from Lordhair comes with a 30-day guarantee for any quality defects or manufacturing errors. In other words, if you feel unsatisfied with the service or the hair replacement product in any way, then we will be there to assist you.
There you go!
We have answered the critical wholesale questions regarding buying and importing wigs. We fully understand that investing money into buying premium hair wigs in bulk is no small matter. In case you have further wholesale buying questions, we recommend sending your queries to support@lordhair.com. Our hair wig experts will be more than happy to answer them and reassure you.
Check out these hair products and knowledge guides:
Hair integration systems are must-order in 2022
Hard water and hair loss: Are they related?
Everything about scalp biopsy for hair loss

Email: support@lordhair.com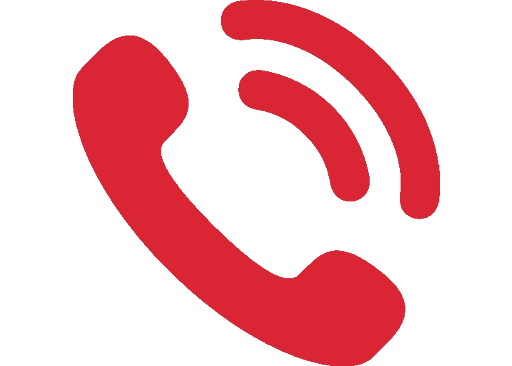 Tel: +86 532 80828255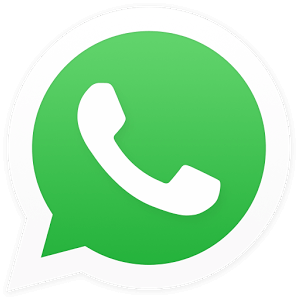 WhatsApp: +8618678615507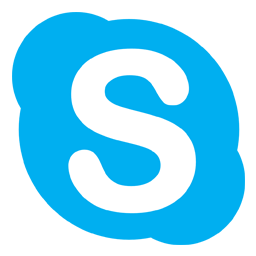 Skype: Lordhair
Find us on social media