8 Short Weave Hairstyles for Men and Women to Try in 2023
By

Victor Lordhair

2023-05-03 22:17:00
81 views
Short weave hairstyles are low maintenance and also tick off the style box. Popular for many years, they show no signs of waning popularity in 2023. Short hairdos for weaves are a great option for those who want to keep it simple and experiment with different textures. And since summer is fast approaching, they are also a great way to stay cool and comfortable.
But the question is, "Which short weave hairstyle to pick this season?".
In this blog, Lordhair - trusted for non-surgical hair replacement systems - will share a list of 8 short weave hairstyles for men and women to try in 2023. Let's get started with our list!
Which Are the Best Short Hairstyles for Weave?
These fresh and fashionable weave hairstyles are sure to inspire anyone looking to switch up their look:
#1

Buzz cut

The buzz cut is a very short hairdo where strands are cut uniformly close to the scalp using clippers. From military recruits to Hollywood stars, this haircut has been embraced by African men from all walks of life. And the reason is pretty simple. It's a low-maintenance hairstyle that requires very little styling.

Also, this short weave hairstyle is perfect for hot summer days since it will keep the scalp cool and comfortable. Men who want to show off their facial features or tattoos can also rock this haircut. Overall, a great pick for this summer!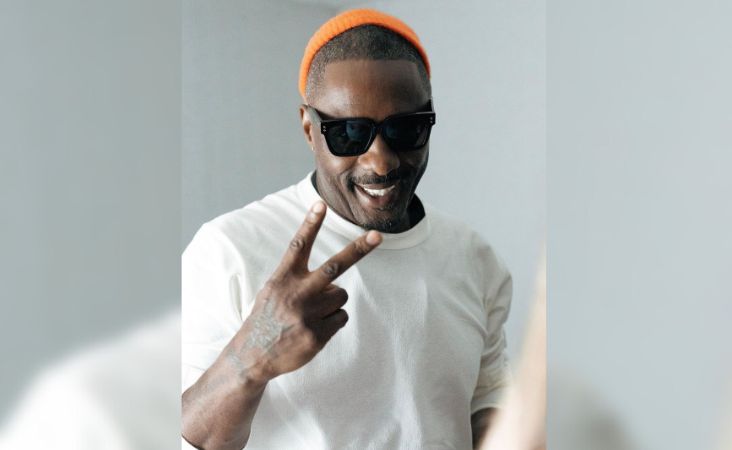 #2

Pixie cut

Ladies who want to make a statement with a bold and daring weave hairstyle should definitely try the pixie cut. For this hairdo, the hair on the back and sides is cut very short. However, the hair is left longer on the top and often styled into a side-swept fringe.

From a sleek and polished look to a tousled and textured upgrade, a pixie cut can be worn in many ways. In fact, women can dress it up or down, depending on the occasion. Say goodbye to old, boring hair days and hello to pixie cut, a chic and modern weave hairstyle!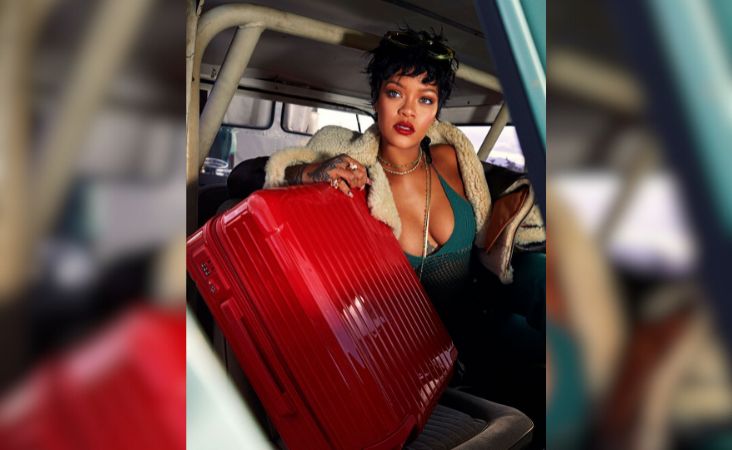 #3

Taper fade

A timeless men's weave hairstyle that is evolving every year and adapting to modern trends. For a taper fade, the hair gradually fades from longer to shorter, typically towards the back and sides of the head. This hairstyle was a hot pick among men in the 80s and 90s. But nowadays, young men are fusing the taper fade with other hairstyles to create a unique and modern look.

For example, combine taper with a pompadour or quiff (if you have straight hair) to make the hair look sleek and stylish. Men can also try fusing this short hairstyle with a textured top to create a more relaxed and casual weave look. Also, a great pick for your new custom-made hair toupee!
#4

Wavy bob

As the name suggests, a wavy bob is a short to medium haircut for a weave that features loose, natural-looking waves. Perfect for women who want a low-maintenance yet chic look, it can be created using a curling iron or wand. One can wear this versatile hairstyle either with a center or side part.

Women of color can style it differently to suit their mood or occasion. Whether you want a casual beach look or something more sophisticated, this short haircut can be a great choice for your hair weave.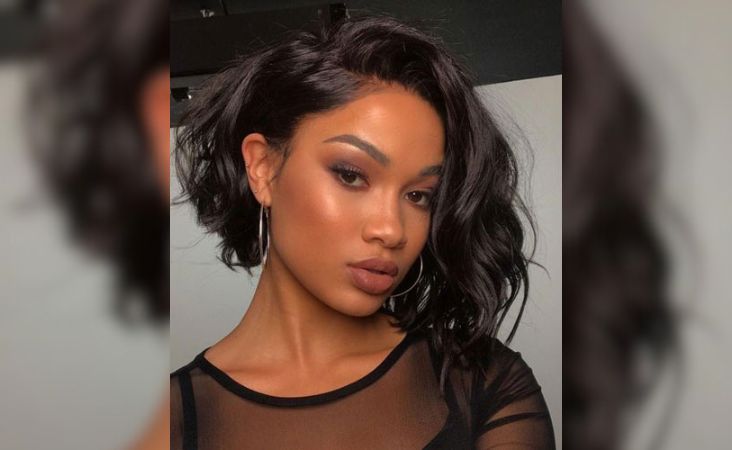 Recommended reading: Here's why hair loss in teenage girls is more common than ever
#5

Ivy League cut

Also called a Harvard or Princeton clip, the Ivy League cut is a classic men's haircut that features short hair on sides and back, and longer hair on top. The hair on the top is typically combed to the side which makes it look more conservative yet polished.

Men can wear an Ivy League cut with their weave in a variety of settings. The neat and tidy appearance of this hairstyle will surely deliver a sense of confidence and professionalism. One can add a modern twist to the classic Ivy League haircut with a textured top or faded undercut. Trust us, this hairdo will make you look super handsome!
#6

Curly pixie

Vidal Sasson once said, "A woman who cuts her hair is about to change her life." With a curly pixie cut, that change is almost guaranteed. This short weave hairstyle is playful and whimsical. It exudes confidence, independence, and a fearless sense of style.

While women may find it similar to the classic pixie haircut, it's a little bit different. A curly pixie features curly or wavy hair that is cut close to the head. The short length of this hairstyle makes it easy to manage and style while the curls add a fun and playful element to the overall look.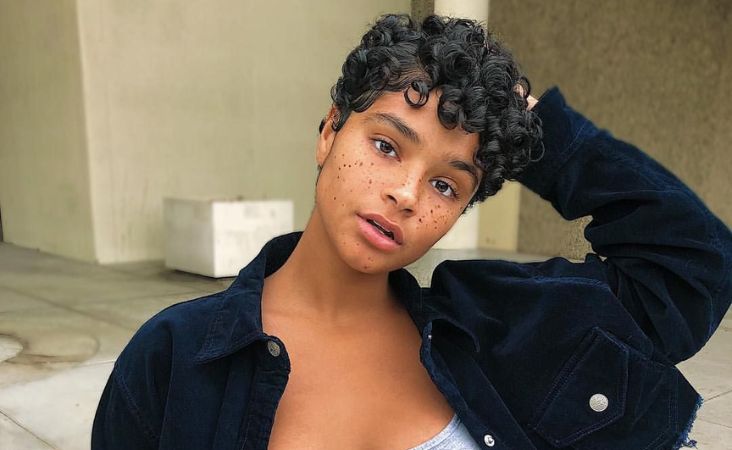 #7

Faux hawk

Another great weave hairstyle to try in 2023. The faux hawk is a more punk-inspired version of the classic mohawk. In the early 2000s, it was a popular choice for musicians and celebs who wanted a bold and edgy look. This year, it has made a comeback as a popular short haircut for men and women who want to get the right hair vibe.

The hair on top is styled to create a spiky or textured look while the sides are typically left longer and styled to one side. To style a faux hawk, you may want to apply some pomade or styling gel to damp weave hair. Done? Use fingers or a comb to create the desired texture and height.

Remember, not to apply too many hair styling products as these may cause damage to your hair.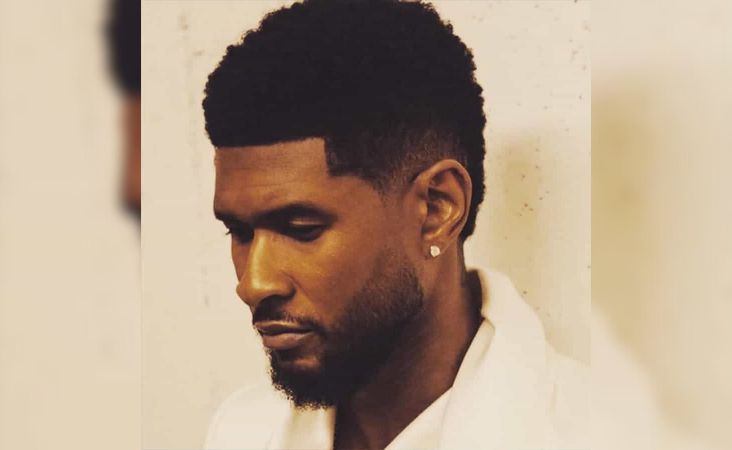 #8

Asymmetrical cut

Last but not least on our list of short hairstyles for weave, we have the asymmetrical cut. It features an uneven or angled cut with one side longer than the other. The uneven length of hair adds interest and movement to the style while creating a flattering frame for the face.

An asymmetrical cut can be achieved with a variety of haircuts including a pixie, bob, or lob. Fashionable and trendy, this women's hairstyle can be styled in different ways; edgy, bold, soft, and feminine are just a few options. Girls can either use a styling product or flat iron (or curling iron) to add more dimension and movement to their asymmetrical short weave hairstyle.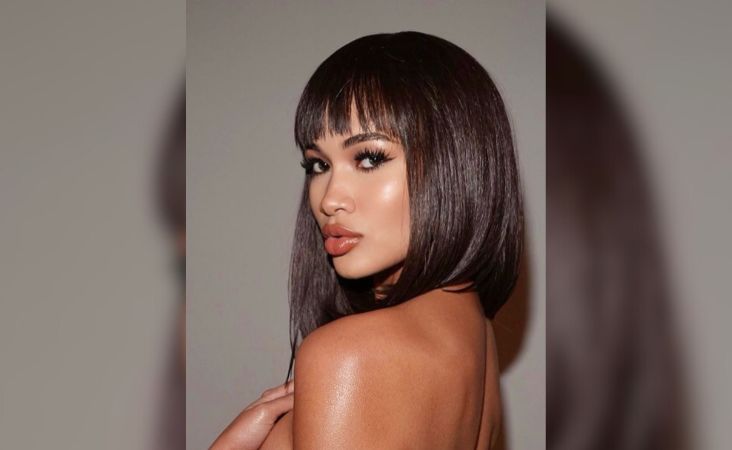 Short Weave Hairstyles for Men and Women: Final Words
There you have 8 short hairdos that men and women can try with their hair in 2023. Choosing one of these haircuts will not only boost your style quotient but also perfectly complement your dominant features.
If you're experiencing patchy hair loss and are looking for a pain-free solution that will still enable you to pull off these kinds of styles, the Lordhair range of hair weaves and women's wigs is among the best options available. Explore our man weaves and women's wigs and take inspiration from these 8 short weave hairstyles. Or, check out our full catalog of men's hairpieces and know that whatever you see there, we can tailor it to you by making it with Afro hair so you can regain all the happiness that comes with a full head of hair!
Got any questions to ask? Send them to support@lordhair.com and have them answered by our hair experts.
Also, read:

Email: support@lordhair.com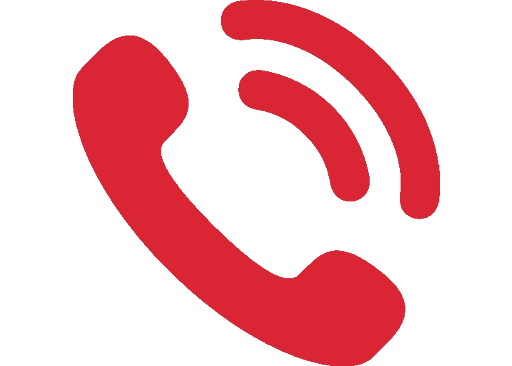 Tel: +86 532 80828255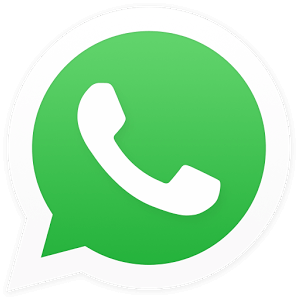 WhatsApp: +8618678615507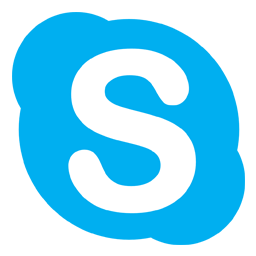 Skype: Lordhair
Find us on social media