10 Best Hair Colors for Thin Hair (2023 Shades Included)
By:

Lordhair

2021-07-14 00:46:00
Note: This blog on best hair colors for thin hair was last updated on November 28, 2022 to include new insights, data, and product recommendations. Happy reading!
Top hair system experts state that some hair colors are better for thin hair since they help get a thicker and more saturated look. Sadly, a lot of men and women are not aware of the hair colors that create the illusion of thicker hair that also hide shedding.
If you are searching for hair colors that help create an appearance of depth and make the hair look thicker in 2023, you have come to the right place! Lordhair has compiled the list of 10 hair colors for thin hair just for you!
Best hair colors for thin hair
Whether you have thin hair or damaged tresses, these hair colors will definitely help you get that luscious, voluminous feeling:
Neutral blonde
Blonde hair first appeared amongst the human race eleven thousand years ago and has since been famous not only among women but men too. Its vivacity and carefree appeal make it one of the most loved colors for thin hair around the world.
Created by blending an equal amount of warm and cool tones, this hair color looks especially great on women with pale skin and fine hair. Rather than warm tones, like honey blonde or pearl-like shades, we recommend dying your thin hair to a neutral blonde shade.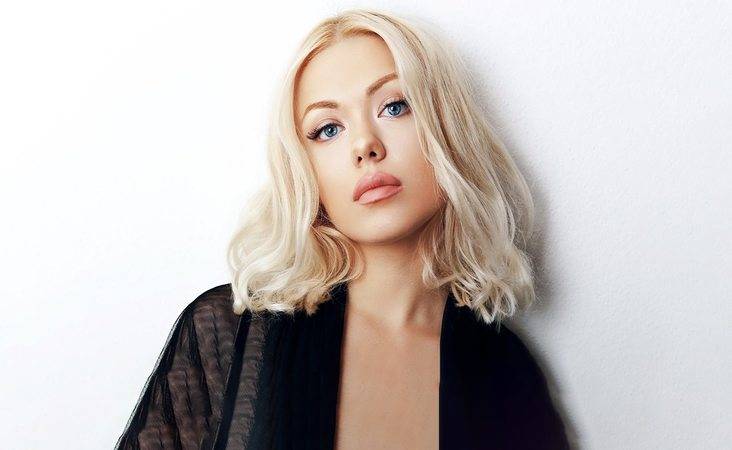 Brown pink ombre
A two-toned pink color is super fun! Many Hollywood celebrities including Lily Allen, Julianne Hough, and Lucy Hale have recently flaunted two-toned hairstyles and we loved them all the more for this fun hairstyle.
Brown pink ombre hair color for women is nothing but a showstopper. It's a blazing, mingled summer pink balayage that will sway attention away from the lack of hair volume on the scalp. This color complements all skin types and looks fab on both long and medium hair.
Dark chocolate
When it comes to hair colors, blondes and redheads get a lot of attention but things are changing and brown is hip right now. Brown hair colors like dark chocolate are helping both men and women get the illusion of thicker, fuller hair.
Being a rich, deep, cool brown hue, dark chocolate will evoke a sense of luxury and sophistication as well. This hair color rounds off most complexions, especially olive and brown skin. Highlight your hair to a very subtle auburn hue to make your hair look more multi-dimensional.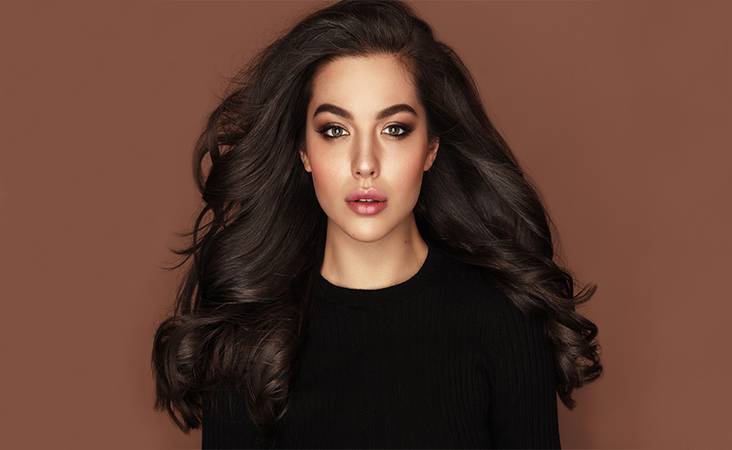 Muted dark blonde
Think light blonde and light brown. In the middle of these two lies the MUTED DARK BLONDE color. This hair shade is lighter than a brunette and is often referred to as the dimmest member of the blonde family.
Muted dark blonde is a great color for those who not only want to overcome thin hair and hair damage but also wish to minimize maintenance costs. This hair color for thin hair will add the illusion of density and give the appearance of a head full of hair.
Tip: Ask your hairstylist to add a shadow root to create depth at the root area for a 3D effect.

Shop wigs for women to try unique hairstyles with ease
Auburn
A great pick for thin hair, Auburn represents a variety of red hair that ranges in shades from medium to dark. Commonly described as reddish-brown or dark ginger, this bold hair color will help you distract all the unwanted attention from your thin hair when combined with soft curls or waves.
Women with natural wavy strands who are looking forward to a modern take on the thin hair with auburn hair color can go with a medium brown for the roots and a beautiful auburn as the main color. Curly haired women can achieve a dazzling look by pairing a purplish-brown base color with auburn in a balayage highlight style.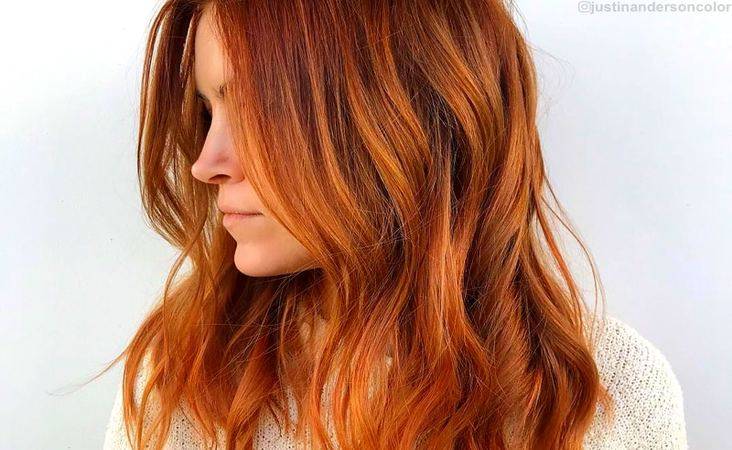 Light blonde with turquoise highlights
Coloring hair is one of the easiest ways to immediately change your look but embracing a new color can sometimes be tricky, especially if you have never done it before. If you feel apprehensive, then take a few pieces of hair and dye them a shade lighter or darker than your natural blonde hair.
No, we are not talking about a brown or red color but cooler hues like turquoise. If blue is your favorite color, then you will totally love the way it complements light blonde hair. Both men and women are using this hair color to claim depth and dimension!
Watch Derek recover from aggressive baldness in less than 15 minutes
Ash gray
Young men and women with thin hair are going full ash gray and we are loving it. The dark smoky hues suit every hair type, be it straight, wavy, or curly. The best thing about this hair color is that it looks amazing on all complexions.
Ash gray does need a bit of upkeep in order to maintain a dark smoky look but it creates a thick hair illusion perfectly. Women are also imparting metallic streaks along with the ash-gray root to further glam up the look.
Purple
Purple represents a hair color trend that seems to be becoming very popular among young people with damaged thin hair. Thanks to the rich palettes and shades to pick from, this color not only makes it easy to conceal thinning hair but also highlight the eye color and give a youthful look.
Men and women can try mixing rich purple colors with slight tingles of brown to achieve plum hair color. You can also dye your hair to lavender purple for creating a voluminous look and modern appeal.
Dark green
The green hair trend has made some giant strides over the past few years, credits go to celebs like Billie Eilish, Dua Lipa, and Kylie Jenner. Known to be fun, funky, and playful, it is a high-fashion, elemental hair color that will surely get wearers the spotlight wherever they go.
Men and women who don't want to go green can infuse it into highlights, lowlights, ombre, and other coloring methods. Just make certain to give your green strands a lot of love and maintenance in order to keep them vibrant because they tend to fade pretty quickly.
Natural black
Our list of the best hair colors for damaged or naturally thin hair will be incomplete without talking about the time-honored natural black. Unlike blonde, this dark hair color naturally tends to appear thicker on the scalp because it's more visible.
Highly popular among Asian and African communities, natural black hair is highly flattering. Unlike some of the aforementioned hair colors, it can be achieved naturally by mixing henna and indigo together. Make sure to ask your colorist for natural black instead of jet black hair if you are trying the color for the first time!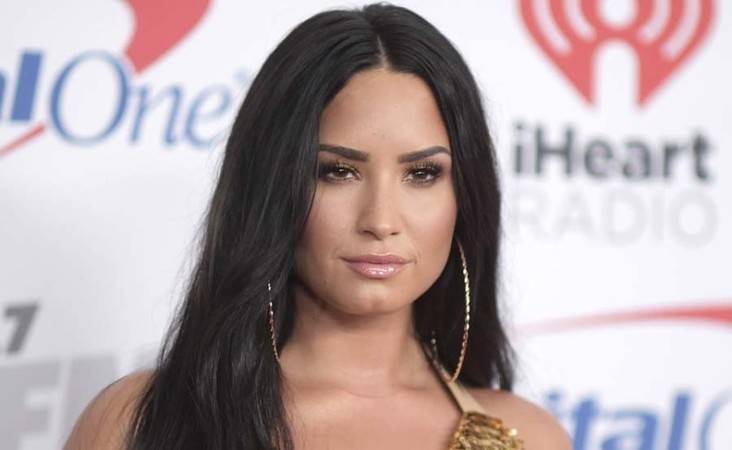 Best hair colors for thin hair
Above are the 10 best hair colors for thin hair and damaged tresses. These hair colors will not only revamp your entire image but also make your hair look fuller in 2023. If you are choosing a hair color for your hair system, we highly recommend watching this video:
Color preservation is the key to sustaining a flourishing, denser look. With the right techniques, your colorist can bestow subtle hints of depth and dimension to your hair that will leave you with a natural appearance of volume.
Browse our collection of hair toupees to discover amazing discounts and offers for male hair recovery solutions. We also recently wrote about the hottest braid hairstyles for women and they are amazing!
Got any queries to ask? Send them to support@lordhair.com and have them answered by our hair experts.
Check out these new blogs and product pages we added recently:
Shop wigs for men to recover from hair loss
Discover the biggest collection of waterproof wigs
Learn everything about sudden hair loss in men
Beginner's guide to hair color
Shop wigs for alopecia for fastest recovery
Discover the magic that are waterproof wigs.

  Email: support@lordhair.com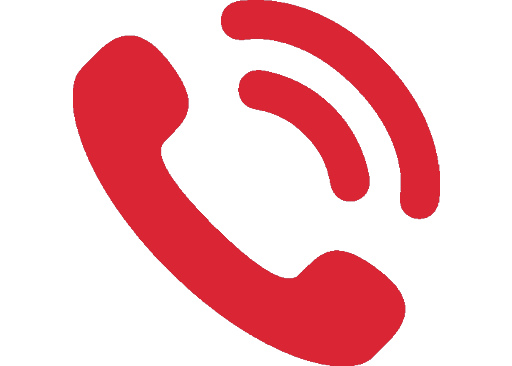 Tel: +86 532 80828255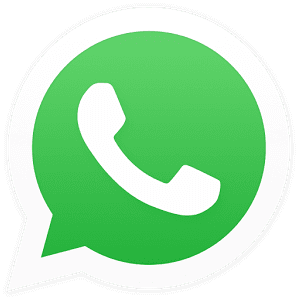 WhatsApp: +8615698163279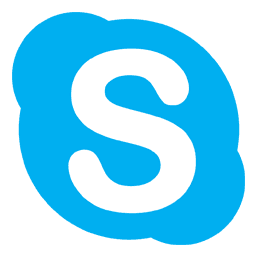 Skype: Lordhair
Find us on social media