6 Women Hair Toppers You Should Try in 2021
By:

Lordhair

2021-01-29 09:03:12
Every year, Lordhair introduces new hair toppers for women of all ages and also upgrades the all-time favorite ones. This year is no different. Since a lot of our new female customers do not know which hairpieces are most popular and loved by our community, we decided to put the spotlight on the hottest women's hair toppers in our catalog.
In this blog, we will introduce you 6 hair toppers that were loved by our customers in 2020 for fighting temporary hair loss and experimenting with new styles. All these hairpieces have helped thousands of women look more youthful and confident!
Without further ado, let's look at the best women's hair toppers from Lordhair for 2021:
#1 Dahlia women's hair topper
Dahlia hair wig quickly gained recognition among women after its launch. That's why we decided to kick off our list with this natural-looking hair topper. Dahlia has a 6 inches x 7 inches silk top base that provides wider coverage than a regular wig. It also comprises ½" NPU with a ⅛" folded lace front that makes the base breathable and durable.
Thanks to the clips attached on the NPU perimeter, attachment, and removal of Dahlia hair topper is a super easy task. This hair wig is known for its Mongolian Remy human strands that are top of the line and give a natural appearance to young as well as mature women. Availability of Dahlia in enormous shades and hair length options makes it one of the best women's stock hair toppers for US$299!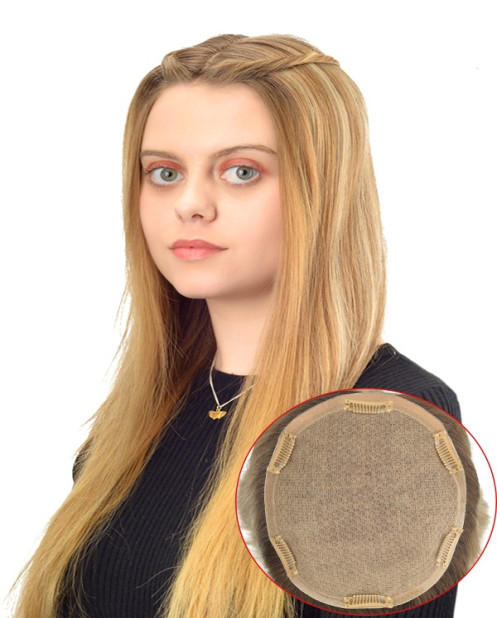 #2 Aster hair topper for women
As a must-try women's hair topper in 2021, Aster is a top-rated stock hair wig with a 16 cm x 18 cm silk top mono base, which is lightweight and comfortable. It also has a PU section and a ⅛" folded lace front that keeps the hair topper from slipping off easily. The under-hair at front makes Aster undetectable and look completely natural.
Clips present around the edges make it easy for women to secure Aster hair topper within seconds. When it comes to the hair, this hairpiece carries 100% Mongolian Remy human hair, which looks very realistic and blends easily with natural hair. Also, it has a hair length of 12" in medium hair density. Aster, being one of the best hair toppers for women in our catalog, is available in 3 unique colors and has a price tag of US$255!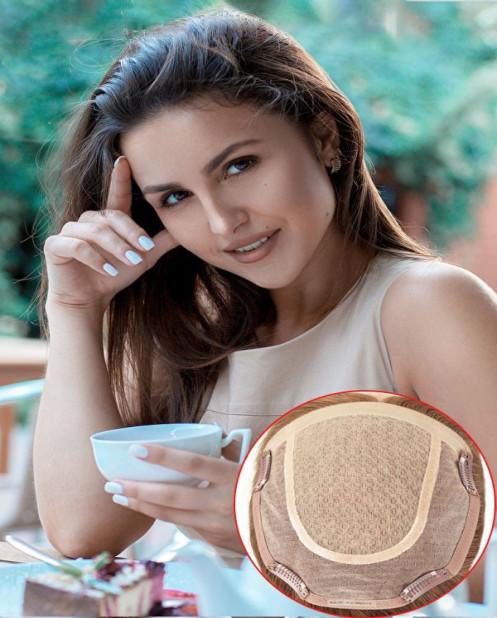 #3 Daisy women's hair topper
Daisy stock hair topper has been helping women deal with hair loss for quite some time now. Designed using a silk top with a ¼" NPU perimeter, this human hair topper guarantees many desirable features such as high breathability, durability, lightweight, and comfort.
Crafted using 100% Mongolian Remy human hair, Daisy women's hair topper looks ultra-realistic and creates the appearance of hair coming out of the scalp. This hair wig undergoes almost zero chemical treatment to guarantee the most optimal texture.
Daisy hair topper for women is available in over 20 shades and has a price tag of US$229!
Watch how Kelly felt after the hair topper:
#4 YJ258: custom women's hair topper
YJ258 is one of the best hair toppers for women who are looking for a hair recovery solution to hide hair thinning limited to specific regions. It has a high-grade full lace cap with a delicate silk mono top which is breathable and smooth. With YJ258 women's hair topper, comfort is guaranteed.
Not many hair toppers can match the versatility that the YJ258 hair topper offers, especially due to its invisible knots. Wearers can also straighten and curl the hair based on their preferences!
YJ258 custom hair topper for women is available in golden blonde shade and carries the price tag of US$299!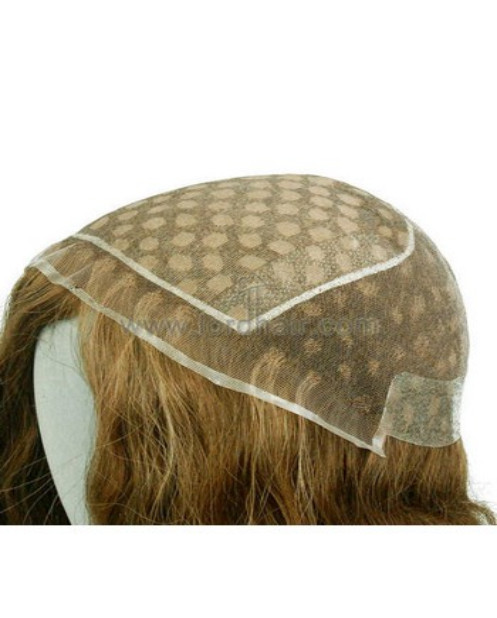 #5 YJ5694: custom hair topper for women
As another popular custom hair topper for women, YJ5694 has 100% Remy hair that can be combed in any direction. The strands used for this hairpiece undergo minimal processing, which helps retain its natural shine for a long period. The same also helps deliver an ultra-realistic look to thousands of women.
Popular among ladies suffering from temporary hair thinning, the base of YJ5694 is designed using French lace, which is highly breathable, feather-light, and undetectable. Lordhair has also added poly on the sides and back to facilitate easy application of tape and adhesive. YJ5694 has a long lifespan and is easy to clean as well.
Women can buy this custom hair topper for US$239 only!
Discover our growing range of ready-to-wear hair wigs for women
#6 YJ871: custom women's hair topper
YJ871 custom women's hair topper is a famous hair restoration solution for women suffering from extreme hair loss. It has a customizable base designed using fine mono with thin skin sides, back, as well as front, which makes it highly durable, breathable, lightweight, and comfortable. YJ871's base blends perfectly with the scalp and becomes almost invisible.
When it comes to hair, the YJ871 hair topper brings plenty of options for the ladies. Indian human hair, Remy hair, and Chinese hair are some popular choices favored by women globally. The ability to select the hair length between 4 inches to 30 inches makes YJ871 the best hair topper for women. You can buy this customizable hairpiece for just US$239!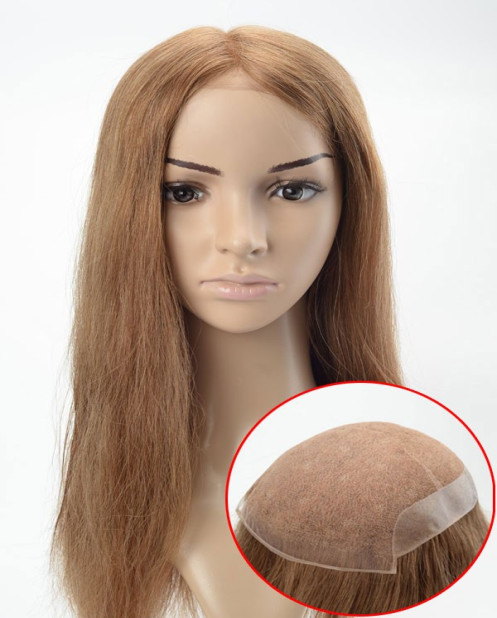 Shop best women's hair toppers today
Above are the best women's hair toppers to buy in 2021. These high-quality hairpieces are silky smooth, versatile, comfortable, and available in a range of different colors as well as length options.
Lordhair's hair toppers are widely preferred by women who value realness and comfort more than anything else. Our goal is to design hair wigs that you can wear to gain more confidence while making a fashion statement.
If none of the above hair toppers matches your unique hair goals, we highly recommend browsing our catalog of hairpieces to find the one that best fits your requirements.
Got any queries regarding the best hair toppers? Send them to support@lordhair.com and get personalized answers from our hair experts!

  Email: support@lordhair.com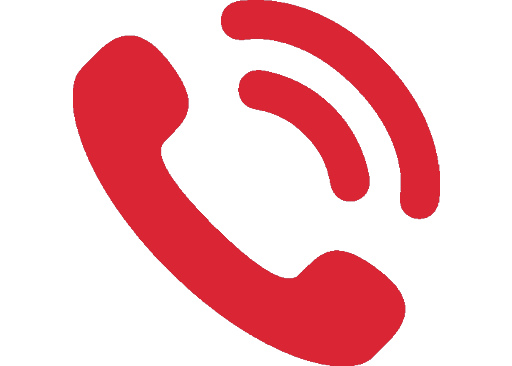 Tel: +86 532 80828255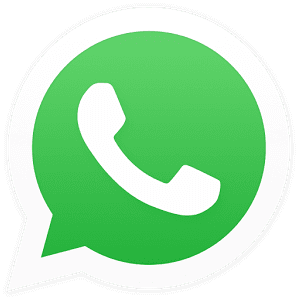 WhatsApp: +8615698163279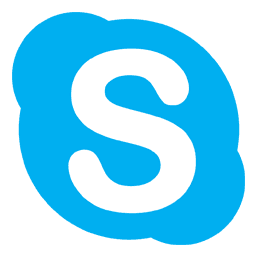 Skype: Lordhair
Find us on social media