7 Clip-On Hairpieces for Thinning Hair and Baldness
By:

Ray Lordhair

2021-08-06 01:14:56
7 Clip-On Hairpieces for Thinning Hair and Baldness
When it comes to ease of use, clip-on hairpieces literally have no match. In case you are not familiar with them, they are hairpieces that come with small clips integrated into them, making attachment super easy. Since we have a growing collection of premium clip-on hairpieces and toppers, we thought why not point out the best ones for you!
In this blog, Lordhair will talk about 7 clip-on hair hairpieces for men and women worth buying in 2021. If buying a realistic hair recovery solution has been on your mind, then here are some of the best clip-on hairpieces available on the internet:
Hollywood: Clip-on hairpiece for men
The Hollywood clip-on hairpiece is perfect for men who want to hide hair thinning in an instant. It has French lace on the top and front, which makes it breathable and lightweight. The hairpiece also has a thin skin perimeter with sturdy clips which makes the installation process quick and easy.
Hollywood hairpiece uses human hair that looks ultra-natural. Thanks to the bleached knots at the front, the beginning of the hairline looks super lifelike. This clip-on hairpiece for men has a price of US$309.
Maggie: Clip-on topper for women
One of the latest additions to our growing catalog, Maggie has a premium base that's renowned for its natural appearance. A full mono top and PU all around the base make the Maggie clip-on topper for thinning hair breathable as well as comfortable.
Thanks to the center parting, achieving modern-day hairdos with this clip-on hair product is really easy. Just like the above hairpiece, small yet sturdy clips come along with the Maggie hair topper. With medium to medium-heavy hair density, this clip-on hairpiece for women is priced at US$445.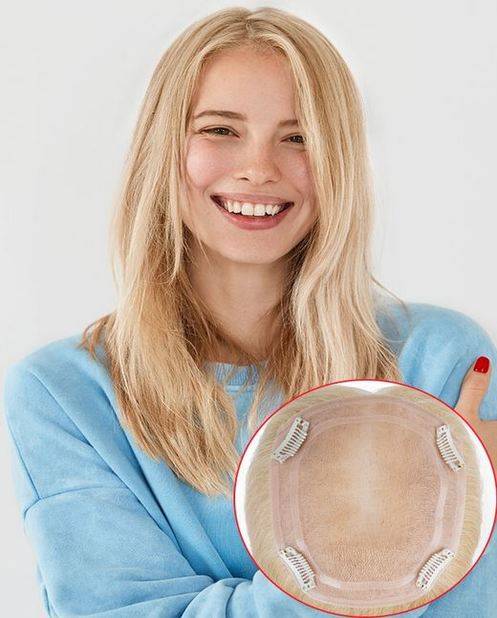 Alisa: Clippable topper for women
Alisa is a good choice for young and mature women who want a realistic parting and front hairline. What makes it different from the Maggie clip-on hairpiece for thinning hair is the presence of a silk top with a wefted back. The Alisa hair topper has been embedded with 4 clips to secure its position.
This clip-on topper features Remy human hair that uses strands of hair that are in one direction only. In other words, the strands from the top of the head are aligned together and there are no inverted strands, making it look as natural as they come! Available in 4 colors, Alisa hair topper has a hair length of 16" and a price of US$460.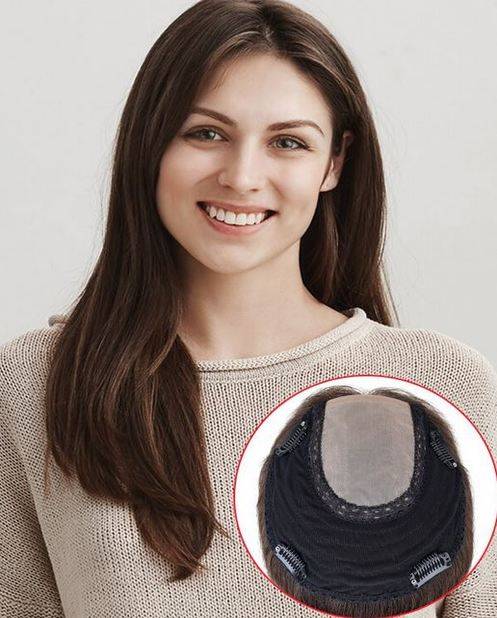 Vigor-C: Clip-on hairpiece for men
A popular men's clip-on hairpiece for thinning, Vigor-C has a base that stands out for its practical design. It embodies fine mono with a super-thin skin perimeter and lace front with clips. The fine mono top and lace front of the Vigor-C hairpiece allows the scalp to breathe with ease. Thin skin perimeter, on the other hand, provides a realistic shape to the base.
Vigor-C comes with medium human hair which makes it ultra-realistic and also carries the option to add gray hair (synthetic strands as they retain their color through time). With bleached knots on the lace front, this clip-on hairpiece for men is priced at US$289.
Check out how amazing it looks with a clip-on hairpiece from Lordhair
Royal-C: Mono hairpiece for men
Another premium clip-in hairpiece from Lordhair! Royal-C is a value for money hair replacement system for men who admire a long life span and superior performance. Like the previous hairpiece for thinning hair, the Royal-C is designed using a fine mono top, PU perimeter, and a lace front with clips. Its flesh-colored base completely merges with the scalp and is undetectable.
Available in an 8" x 10" base size, the Royal-C hair system for men is super easy to attach and maintain. It has 100% real human hair that can be parted in any direction. Royal-C is available in off-black color for US$249.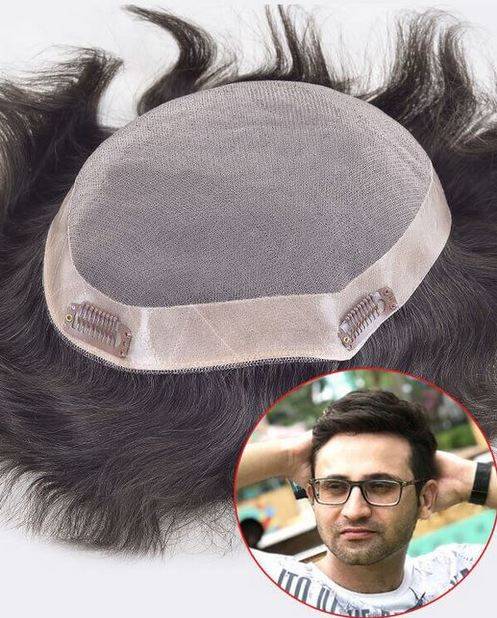 Fiona: Clip-on topper for women
Fiona deserves a spot on our list of best clip-on toppers for thinning hair thanks to its 4.5" X 6" base designed using premium materials. It has 4 clips that can be easily attached to real hair for coverage of bald patches or thinning hair.
The Fiona clip-on hair topper for women has a full silk top base that looks super natural and gives the appearance of hair growing out of the scalp. This hairpiece has natural, straight Chinese Remy human hair that can be curled using heat equipment. Women can buy the Fiona clip-on hairpiece for US$195.
Browse our complete catalog of hair piece toupees for men and wigs for women
Inception-W: Clip-on topper for women
Inception-W is loved by women for a variety of reasons. Unlike Fiona, this clip-on topper for thinning hair has a base made of translucent thin skin attached with a diamond lace patch and clips. It not only provides excellent comfort to women but also lasts a really long time.
Easy to wear and remove, the Inception-W clip-in topper has 16" human strands with medium hair density. The Center parting of this clip-on hairpiece creates an illusion of length and gives women a perfectly symmetrical look. Inception-W is available in 3 hair colors and can be bought for US$195.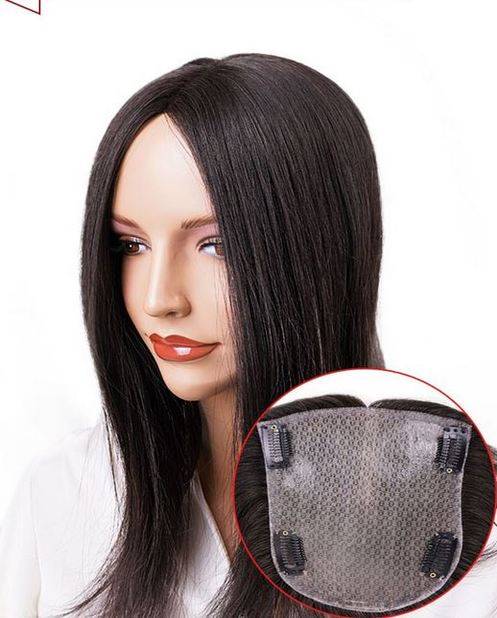 Above are the best clip-on hairpieces to buy in 2021. These clip-in hair recovery solutions are helping both men and women deal with thinning hair and temporary damage.
If none of the above-listed hairpieces match your requirements, browse our complete range of premium hair systems for men and wigs for women. We bet you will find a recovery product that will meet all your needs.
Got any queries to ask? Send them to support@lordhair.com and our hairpiece experts will be more than happy to answer them for you.
Recent blogs and resources for hair recovery, styling, and wellness:
Everything about vegan hair loss
8 best hair colors for thin hair to try in 2021
Sudden hair loss and why it happens.
Thinning hair guide for men and women

  Email: support@lordhair.com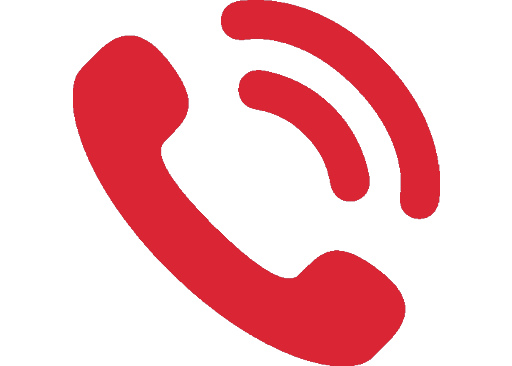 Tel: +86 532 80828255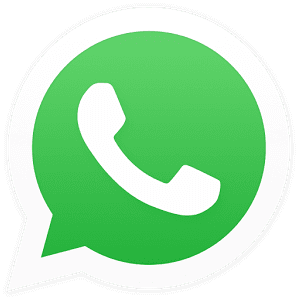 WhatsApp: +44 7729828550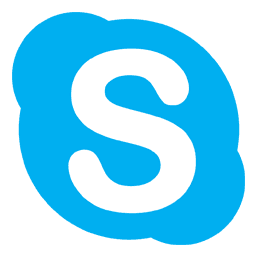 Skype: Lordhair
Find us on social media