Sweating in a Hair System
By

Lordhair lordhair

2021-09-03 00:51:02
4696 views
Hair System Sweating: FAQs and Advice
Do you fear sweating in a hair system? Do you wonder whether or not you can go to the gym with a hair system? Confused about what wig adhesive to use to avoid toupee sweating? In this post, let's talk about everything you need to know about hair systems and sweating.
Don't Sweat It! Hair Systems Scalp Protector and Scalp Antiperspirant
When it comes to putting on a hair system two things must be certain, OK...well... three (let's just assume you have already pick and received the perfect Lordhair men's hair system!). The first thing is to make sure you have prepped your head well, the second is to prep your hairpiece well.
Let's talk about prepping your head well for avoiding hair system sweating. Some call it scalp antiperspirant, some call it no sweat spray, some call it a bonder, some call it adhesive booster, whatever you call it, you may want to use a product to provide protection and to minimize sweating from the pores of the head before applying wig glue or wig tape (we recommend walker tape for hair systems). This ensures that glue bonds effectively to the base and your scalp and avoids excess oils. With a product specifically for those in hot climates like the Walker Max Sport you are guaranteed no more sweaty toupee! No more gloopy remnants!
But wait... what about protecting your head? A scalp hair system scalp protector can also create a protective barrier between skin and adhesive, preventing irritation. It also helps with adhesion and hair bonding in hotter climates, for oily skin, or for sweating. For all the sweaty heads out there.... applying a scalp protector before putting on your men's hair system is a step you can't miss out. Our top pick for a scalp protector is the Walker Scalp Protector.
Pick a breathable hair system base
If you are working out with a wig, you might want to opt for a more breathable base. Naturally, lace systems contain tiny square-shaped holes in the lace netting, which is the reason they allow more air to penetrate through and circulate, as compared to thin skin base toupees. If the world of hair systems is still a minefield, to help you find the best hair system for sweating, Lordhair has a team of customer service assistants who can provide you with 1-1 advice and help you find a hair system that fits with your lifestyle.
Champion-M Full French Lace Men's Hair System. Our TOP PICK for gym-goers.
Now another question you might be wondering is... do toupees fall off? Are you worried that sweat will cause your toupee to slip right off? We've all seen the memes, GIFs, and videos that circulate over the web of wigs that get whipped right off. We usually can't help but give a little chuckle. Yet, we absolutely dread such a thing happening to us in real life. Therefore, your concerns about hair systems falling off, we hear them! But we are here to tell you, with the right tape and base, showering, sleeping, gymming, running, even swimming are all activities you can undertake in a modern hair system. You just need to ensure that you have the right base for your lifestyle and have applied it correctly (see above).
In brief, you can exercise freely, without fear of sweat posing a problem with a Lordhair men's hair toupee. Opt for a lace-based system to ensure maximum air circulation and breathability.
Best lace wig glue for sweating
Now you are probably thinking, is there a best lace glue for sweat? The answer is... most wig tape and glue attributes are very similar. The biggest difference is over whether to choose glue or tape for a hair system. Check out our blog post to find out which is best for you.
Wash your hair system regularly
Sebum (the name given to the natural oil produced by the body) builds up throughout the day, despite what activity you do. Those who live in hotter climates or do sports may experience a greater build-up of sebum. It's a totally natural phenomenon, but it may be worrisome for those who experience a lot of sweat. A lot of sweat can lead to glue/tape de-bonding if it is not washed regularly. The best way to combat the effects of toupee sweating is to wash with shampoo every day, or every other day.
You might have been apprehensive about washing because you thought that washing too much might be bad? Actually, if you experience more sweat than the average Joe, it is likely to be more worthwhile to wash more often than the aforementioned Joe! Get rid of the sebum and the glue or tape will be less prone to going 'gooey'.
Can you work out in a wig?
The question that has likely been on your mind at the beginning of this post - working out with a wig. You may have had the unpleasant experience of wearing a hat while working out and have the same fear and dread at the thought of working out with tape in or sweating with a glue-on hair system.
Mark didn't just go for a shower, he took the plunge and went for the ultimate test of the robustness of a Lordhair stock hair system at a water park. Did it budge? You bet it did not! Watch the full video of testing a hair system in water
Working out, running, even swimming are all possible in a men's hair system. Be aware that swimming regularly may require extra cleaning and cause slightly quicker wear and replacement than if you did not swim. Yet modern men's toupees were designed with the modern man in mind.
The modern man is on a journey to be the best he can be, and this involves keeping active. Lordhair knows you need a hair system that caters to this and so we want you to understand exactly how exercise and sweating will affect your hair system.
In brief, you can do ALL the activities you want in a quality hair system for men, be prepared to take more time to maintain your hair system if sweating a lot. If you have any questions about how long you should anticipate your system to last based on your level of exercise and lifestyle habits, our customer service reps are a WhatsApp (+86 186 7861 5507) away to give you personalized advice.
As far as the best adhesive for sweating whilst working out, check out the below Youtube video of our customer working up a sweat in the gym with a men's toupee on!
Some advice from our customers on social media
Social media brings people together. We love that our community on Facebook brings together so many men to support each other with advice. Below we've gathered some advice from our knowledgeable customers who have plenty of first-hand experience.
There you go! We hope this guide on toupee and hair system sweating was useful. If you have any more questions, check out our guides on the Best Gym & Workout Wigs, Swimming with a Hair System On, and finally Exercise, Sports and the Right Hair System.
Still got questions? Ask us in the comments below, on our Facebook page, Lordhair Instagram, email us (support@lordhair.com), or WhatsApp us (+86 186 7861 5507). We can't wait to hear from you and help be a part of your journey.
About Lordhair
Lordhair has been designing hairpiece toupees and wigs for more than a decade. Our wide range of hair replacement products brings real hair that guarantees a 100% natural look to men and women in 100+ countries.
Our hairpieces for thinning crowns are breathable, long-lasting, and comfortable. Real human hair, world-class product quality, fast shipping, and unmatched support are the reasons why our collection of hair systems experiences a huge demand. No wonder, we have become a global name!
Check out our extensive range of toupee hair replacement systems to discover unique products for hair recovery and styling. Email us at support@lordhair.com to discuss your hair goals and we will guide you with hair system selection, repair, maintenance, and styling!

Email: support@lordhair.com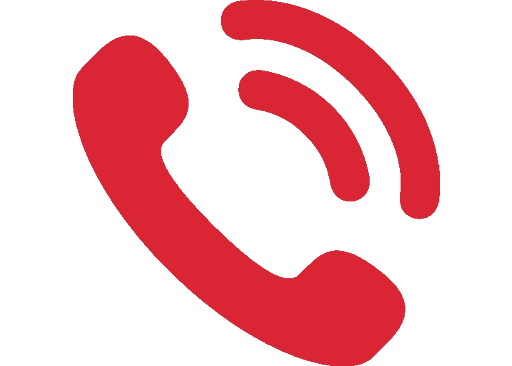 Tel: +86 532 80828255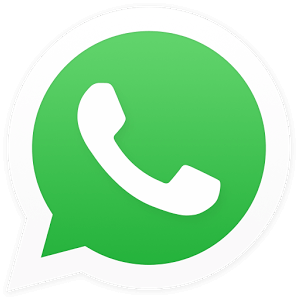 WhatsApp: +8618678615507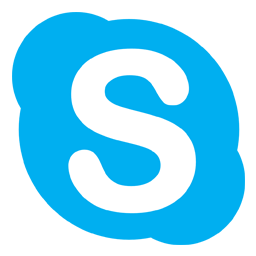 Skype: Lordhair
Find us on social media