7 Partial Hairpieces to Hide Bald Spots and Hair Loss
By

Lordhair lordhair

2020-08-28 01:38:10
6777 views
Partial hairpieces give scalp coverage to men and women where they need it the most. Whether your hair loss is on the top, crown, front, or back, integrating a partial hair system to your natural hair will help add height, volume, and thickness.
To help people struggling with hair loss quickly discover relevant hair recovery products, we decided to list out 7 of our best-selling partial hairpieces from our catalog. Our toppers blend in perfectly with natural hair to deliver a seamless look.
Enough of the small talk, let's start our list with partial hairpieces for men:
Partial hairpieces for men
Men looking for the ease of use, simplicity, and natural appearance of a partial hairpiece should consider buying any of the following hair systems:
SuperSkin-F: Frontal partial hairpiece
SuperSkin-F is one of the latest hairpiece additions to our catalog. Its base is transparent super thin (0.06mm) skin, making it super light and highly breathable. 100% human hair on top gives men the ability to style it in any direction. Facilitated by the knotless V-loop ventilation technique, SuperSkin-F gives the appearance of hair coming out of the scalp.
With medium light hair density and 30mm curl wave, SuperSkin-F hairpiece is available in 11 unique shades. The ability to easily clean and attach this partial hairpiece makes it a steal at US$119!
Icon-F: Men's partial wig
This partial wig for men has been designed to fight receding hairline. Icon-F is a top-notch frontal hairpiece that gained immense popularity in 2020. Its base is made of superfine welded mono which makes it light, airy and breathable. Men can choose from two different base sizes (6" x 1" or 6" x ½") to match their receding hairline.
Available in 10 different colors, Icon-F partial hair system has 5" human hair and medium-light density that delivers an all-natural look. Buy Icon-F hairpiece for US$119 and get it delivered to your doorstep within 7 days!
YJ19268: Silk top hair patch
Looking for a partial hairpiece that compromises neither on quality nor realness? The YJ19268 hair patch for men has been crafted to meet your expectations. Made with high-quality Remy hair, this hairpiece has a silk mono top base and 1" wide PU perimeter, which makes it enduring and breathable. The ½" transparent thin skin in front makes this partial wig's hairline hyper-realistic.
With medium hair density and 36mm natural wave, YJ9268 hairpiece for men is available in jet black (#1A) color. The option to cut-in the 6" Remy hair before shipping makes this hair system a great deal for men at US$299!
S24: custom partial hair system
As one of the best custom partial hairpieces for men in our catalog, S24 hair system has a knotless transparent base that makes it super-comfy and breathable. We use the lift injection ventilation method to make this hairpiece look natural and very similar to human hair. This also makes the strands on the top stand high, allowing men to comb the hair in any direction.
The 100% natural hair present all over the base helps S24 partial hairpiece deliver an ultra-realistic look. For only US$279, you gain back your lost confidence in all its glory!
10 hairstyles for men with a receding hairline to get the perfect look
These were some of the best partial hairpieces for men that can help gain back lost confidence. Now, let's look at some cool partial hairpieces for ladies as well.
Partial hairpieces for women
Lordhair's partial hairpieces are popular amongst women who want to boost the confidence depleted by hair thinning. Ladies, count on the following hair patches to get back a full head of hair:
Daisy: partial wig for women
Daisy is one of the latest additions to our hair wig catalog. Its 5.5" x 2.75" base is made of silk top and ¼" NPU perimeter, giving the appearance of natural hair coming out of the scalp. The 100% Remy hair on top gives the ability to style the partial hairpiece in any direction. The presence of bushy hair at the front makes Daisy partial hairpiece undetectable.
Daisy hair patch for women brings medium-heavy hair density and 14 inches long strands in 24 different colors. The ability to curl the straight strands also makes this partial hairpiece for ladies a great pick at US$209.
Floret: partial hair system for ladies
Floret hair system has gained enormous popularity among women of all age in 2020. Designed for women suffering from hair thinning around center parting, its 4.75" x 2" base is constructed using PU with ribbon on back and sides, making it light, soft, and comfortable. This also makes removal and attachment an effortless task!
The 100% Mongolian Remy hair makes the Floret hair system look hyper-realistic and unbelievably similar to natural hair. This partial hairpiece has a hair length of 14 inches and is available in 20+ unique shades. Buy Floret wiglet for US$179 and get it delivered to the doorstep within 5 working days!
Lordhair's collection of partial hairpieces for women looks natural and feels comfy. Check out Kelly's story:
STP1: Silk top hairpiece for women
Women looking for a super-light yet realistic partial hairpiece can go with STP1. This unique partial wig is designed by ventilating the hair first into a layer of lace and then placing a super thin layer of Silk Mono on top of it. STP1 is the only hairpiece in the world designed using this technique!
The hair strands pulled out of the silk mono give women the appearance of hair coming out of the scalp. A combo of blonde hair with brown spot highlight makes STP1 partial hairpiece a steal at US$299!
Above partial hairpieces are helping tens of thousands of men and women deal with hair loss, bald spots, and hair thinning. Browse our complete range of hair wigs for women and hair systems for men to discover more options in stock and custom hair replacement solutions.
Lordhair has been designing partial wigs and full-coverage hairpieces for almost 2 decades now. We have mastered the art of designing hairpieces that not only deliver 100% real appearance but also fit everyone's budget.
Got queries to ask about partial hair systems? Send them at support@lordhair.com and have them answered by our hair experts!

Email: support@lordhair.com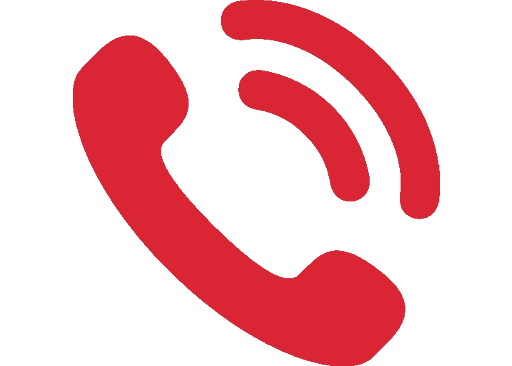 Tel: +86 532 80828255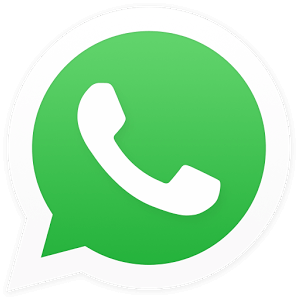 WhatsApp: +8618678615507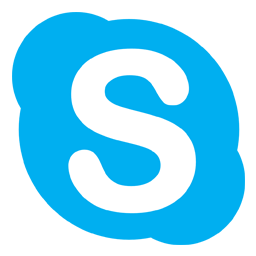 Skype: Lordhair
Find us on social media