10 Men's Hairpieces for Sale That Are Big on Savings [Festive Season Special]
By

Leo Lordhair

2021-11-30 02:58:00
600 views
10 Men's Hairpieces for Sale That are Big on Savings [Festive season special]
Lordhair's Black Friday sale is a big hit amongst men searching for special discounts on premium hairpieces. Breathable, durable, and comfortable, our hair systems (some also call them toupees, wigs, or hairpieces) have a global demand and help men recover from temporary as well as permanent hair loss. But which hairpieces bring the best discounts this festive season?
In this blog, Lordhair will share 10 hair toupees for sale that are big on savings. Also included are discounts and offers that are in addition to our Black Friday sale. Here are the best male hairpieces for sale that pack massive discounts and savings:
Note: This blog is updated frequently to include new festive and special discounts.
#1 Ace: Dura Lace Hairpiece
Ace has gained popularity in a very short span of time. It has a regular 8" x 10" base that is made of Dura lace. This lace material is as durable and breathable as our range of French lace hair systems. The Ace is also fully bleached to provide a natural look along the front hairline.
With a CC front contour, Ace comes with medium-light hair density and 100% human hair. The stock model of this hairpiece is priced at US$239. You can get US$60 off on it during this 2021 Black Friday sale!
#2 UTS: Thin Skin Hairpiece
The UTS V-looped hairpiece has a transparent ultra-thin skin (0.03mm) base with V-looped hair all over. This not only makes it comfortable but also ultra-realistic. And if you think that's the only reason we put it in our list of best men's hairpieces for sale, you are wrong!
UTS also has 100% human hair (gray is available in both synthetic and natural textures) which is best suited for gentlemen who want to recover from hair loss while retaining natural hair appearance. The stock model of this product also has the same price as Ace.
You can get US$150 off on buying two of these hairpieces during our Black Friday sale. Hurry up, it's a limited period offer!
#3 SuperSkin-V: V-looped Hair System
Another amazing men's thin skin hairpiece on sale! SuperSkin-V is perfect for men who want to stay ahead in the styling game. This hair system is almost similar to UTS in terms of specifications: transparent base material color, hair type, standard CC front contour, and V-looped hair.
What makes it different is the density of the thin skin base. In comparison to the UTS base which has a 0.03mm density, SuperSkin-V has a thin skin base of 0.06mm. This thin skin hairpiece has 5 inches of hair in more than 25 colors.
You can also get SuperSkin-V customized using our customization services. While the stock unit is priced at US$249, the final price of this men's hairpiece after customization may vary.
#4 Champion: French Lace Hairpiece
Looking for a men's hairpiece that offers more flexibility and breathability than an ordinary hair wig? The Champion is the perfect buy for this Black Friday sale! It has a full French lace base that feels comfortable even on warm days. Flesh base color gives men an appearance of hair coming out of the scalp.
Champion benefits from fortifying stitching lines for added durability. Just like the aforementioned toupee hair replacement systems, it also has real human hair. If you are reading this late and missed our Black Friday sale, use the coupon code BLOG10 to get a special discount!
Note: The coupon code can be used with any hairpiece on our site except limited edition products. You can use the code only once though!
#5 Air: Swiss Lace Hairpiece
Despite the fact that Swiss lace is less durable than French lace, some men still prefer them because it scores higher on realness. Our Air hairpiece is all about naturalism. It is our first men's stock hairpiece to incorporate full Swiss lace.
With flesh base color and CC front contour, The Air has human hair with a 30mm curl that can be straightened with ease. What's more, this currently on sale men's hairpiece has a light to medium-light hair density.
Men can expect the Air hairpiece to reach their doorstep in around 7 working days. What more you can ask for!
High-quality toupees for men to buy during this Black Friday sale
#6 Neo: Natural Lace Front Hairpiece
Men who have been buying hairpieces from our website for a long time know how popular the Neo hairpiece is. For those who don't know, its base has been designed using a combination of French lace and a thin skin perimeter. The French lace on top and front makes the Neo hair system completely breathable and airy.
Thin skin perimeter, on the other hand, makes Neo lightweight. As far as realism is concerned, it has Indian human hair that provides men all the styling opportunities they could possibly hope for. The option to choose between several base sizes and hair colors makes Neo one of the best hairpieces to buy during our Black Friday sale.
#7 Quantum: French Lace Hairpiece
The Quantum has gained immense popularity among men for all the right reasons. Just like Neo, it has French lace on top and back that makes it airy. It also has a poly back and sides which make the attachment and cleaning super easy.
Bleached knots (not available with #1 and #1A color) at the front of the Quantum hairpiece provide men with an appearance of hair growing out of the scalp. Thanks to the 5-6 inch long human hair, men can experiment with styling all they want.
The stock model of Quantum has a price of US$329. Men can get US$60 off on buying 1 unit and US$150 off on buying 2 during the Black Friday sale.
#8 Inception: Thin Skin Hairpiece
Men who prefer their hair to sit flat and neat should definitely purchase Inception during this festive sale. It has an 8" x 10" super thin skin base that's invisible on the scalp. Inception also has a beautiful natural front hairline that makes it look hyper-realistic.
Just like Quantum, Inception also has Indian human hair which has been injected all over the base. If you want to brush back your hair, we don't recommend this hairpiece.
For men who want to buy Inception but missed our Black Friday sale, we also have a daily special sale that gets you US$30 off the regular price. Meaning, discounts are an everyday thing with Lordhair!
#9 SuperSkin: Super Thin Skin Hairpiece
SuperSkin is a hair system that has a translucent super thin skin (0.08mm) base which makes it very natural and undetectable. For gents who like hairpieces that are easy to attach and clean, SuperSkin will be a good choice.
Though SuperSkin has single-hair, single knots for a natural top view, we have added V-looped hair on the front ½" along with a graduated hairline to provide a more lifelike look. SuperSkin is priced at US$269.
Check out how Aaron feels after wearing a hairpiece from Lordhair:
#10 Endura: Hair Wig for Men
One of the latest additions to the catalog, Endura has a thin skin with gauze as a base that looks true to life. Just like Inception, it's also a machine-injected hairpiece toupee that has zero signs of knotting. This makes the hairpiece completely undetectable for anyone looking at the top of your head.
Endura uses Indian human hair that can be styled freely. Meaning, men can comb their hair in any direction. The stock model of the Endura hair system has a price tag of US$159.
Above are some of the best men's hairpieces for sale on our website. These hair toupees are helping young as well as mature men overcome hair loss triggered by age, genetics, or medical conditions.
Didn't find the hairpiece you need? We highly suggest browsing our complete collection of hair replacement systems to discover products with huge discounts and special offers.
Got any queries to ask? Send them to support@lordhair.com and have them answered by our hair experts.
Also read:
6 types of hair wigs and toupees to fight baldness and thinning
Premium lace front hair systems for men

Email: support@lordhair.com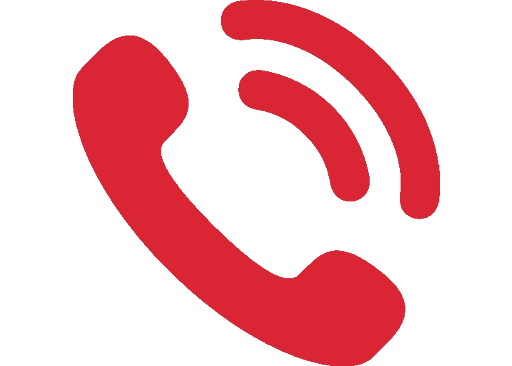 Tel: +86 532 80828255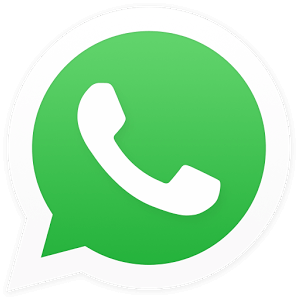 WhatsApp: +8618678615507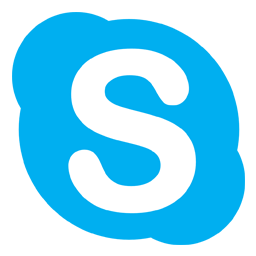 Skype: Lordhair
Find us on social media