Description
Details
Using the injection ventilation technique, our stock S1-INS mens hairpieces are knotless and perfect if you prefer to your hair to sit flat and neat. The think skin transparent base, appears invisible on your scalp so no one can tell you are wear one of our hair pieces for men. The S1-INS mens hair piece has a beautiful, natural front hairline. But we don't recommend the hair to be brushed back, because the injected hair on thin skin is flat and not easy to be brushed back. If you wear hair forward, it is really a great model for you. These mens hairpieces for thinning hair are also easy to attach and clean. With body wave and a natural look all over, this hair piece toupee has a standard CC shape and is feather light. They are all medium light density, which is common for men. The base size is 8"x10", which can be cut smaller prior to shipment and we also provide a professional cut in service. If you prefer a natural look forward hair style and no fuss over breathability, give of our S1-INS hairpieces for men a try. Immediate shipment after payment ensures you will receive this system within 5 working days. Below are the specifications of the product.
Base Design

Transparent super thin skin base, injected hair all over

Base Size

8'' x 10''

Base Material Color

Transparent

Front Contour

Standard CC shape

Colors Available

#1, #1B, #2

Hair Lengthv

6"

Hair Density

Medium Light

Hair Type

100% Indian Human hair

Curl & Wave

Slight wave

Hair Direction

Freestyle

Advantage

Soft, feather light, undetectable front hairline, no knots on skin base, hair looks like growing out of the scalp, good for people who like flat hair, easy to attach

Delivery

Instant delivery within 24 hours. If you need to cut the base size or pre-cut hair length before shipment, then takes longer time, usually need additional 3 working days.

Kind Reminder

When you receive the order, if you find there is any problem or you are unhappy with the unit, please do not have the unit cut, styled, colored or washed, but contact us instead. Lordhair customer servie will discuss with you and try to exchange a perfect one. Rest assured that we guarantee 30-day return if the hairpiece is not cut, styled, washed, colored or used.

If you ask us to cut the base size, cut the hair length, or make any alteration to the stock system before shipment, it cannot be returned for a refund.

Please cut the excess lace or skin before you attach the hairpiece to your head.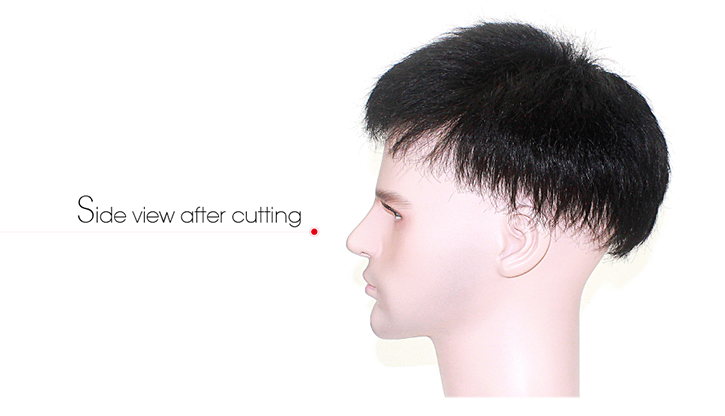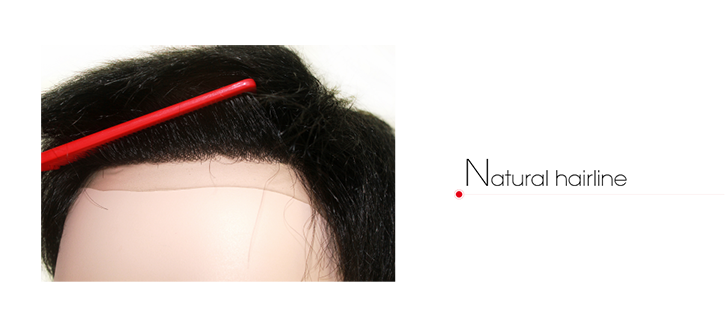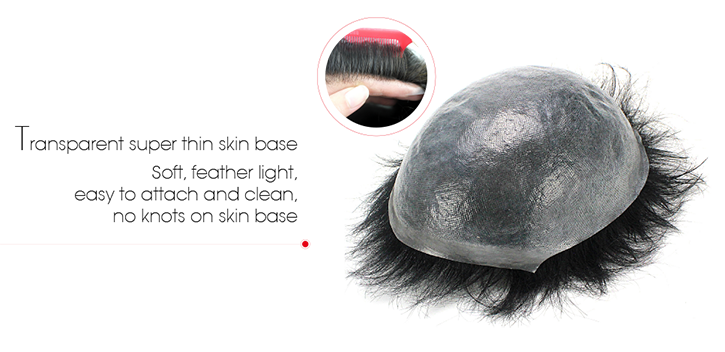 The hair color pictures are only for reference. Please be aware there might be color differences due to different monitors or screens.
About Hair Cut-in
We provide hair cutting and styling service before shipment, only need $20 USD and 3 business days or so. Send in pictures of the hair style you like, or choose one from the pictures below. If possible, please provide the hair length you prefer after cutting.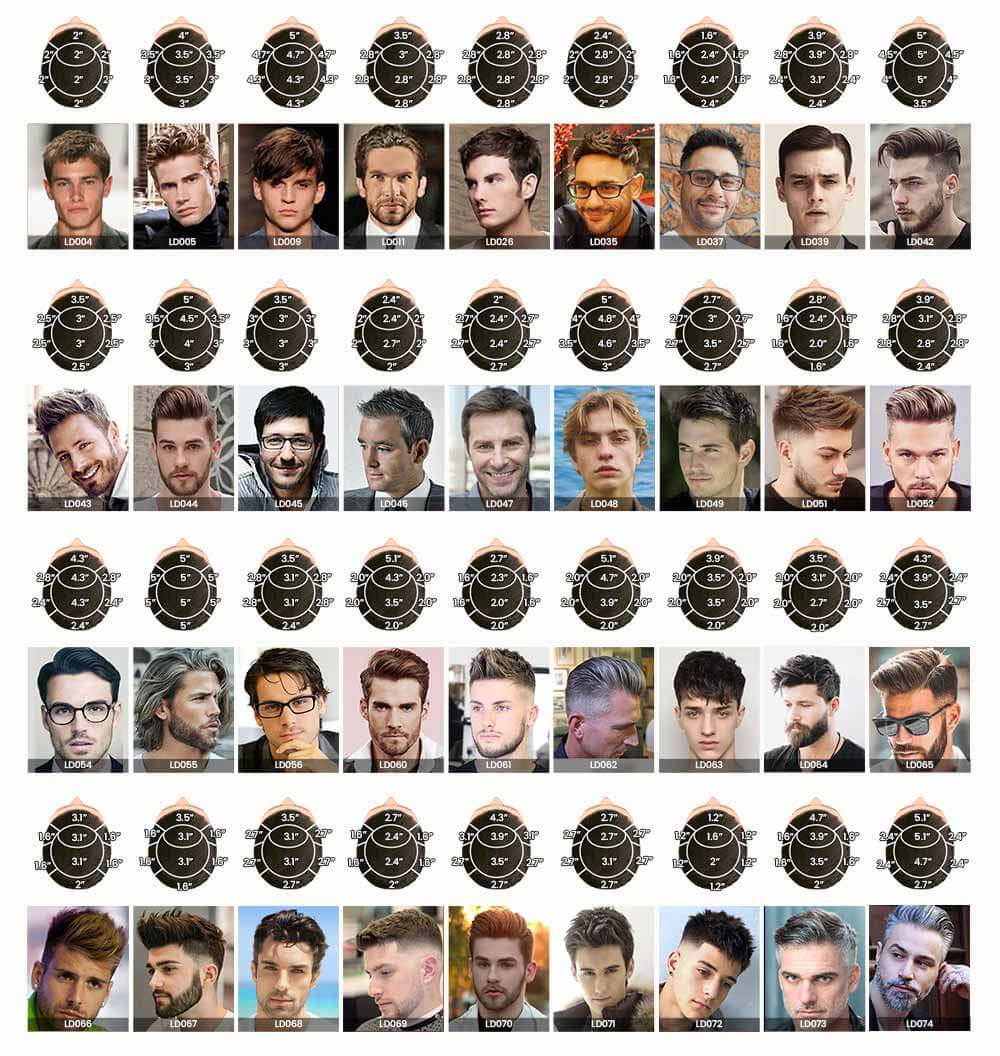 Reviews
Customer Reviews (5)
Great Product

Review by

Steven C***

| | |
| --- | --- |
| Product Rating | |
| Delivery Rating | |

Great silky smooth hair that lasts at least two months and even longer with a little extra care. (Posted on 7/8/2018)

Very Realistic S1-INS

Review by

Kevin M***

| | |
| --- | --- |
| Product Rating | |
| Delivery Rating | |

I was really excited about this system as the hair is injected into the Poly so to give the illusion that the hair is coming out of the scalp. Unfortunately I chose the wrong colour for me and decided on 1B colour. I thought I might be able to bleach it, but the way the hair has been processed it can't be lightened. The S1- INS so the most realistic on the market but LordHair only stock dark colours in this system colour 1, 1B & 2. I should have gone for colour 2 but I will next time. It truly is an amazing hair system. Highly recommend for those who want a realistic look. The hair can only be styled to a fringe and can not be styled comb back although it can be styled with a left or right parting or middle part. I would rate this system 10/10 ⭐️⭐️⭐️⭐️⭐️⭐️⭐️⭐️⭐️⭐️ (Posted on 2/21/2018)

Great tip top quality

Review by

ismat I***

| | |
| --- | --- |
| Product Rating | |
| Delivery Rating | |

Good quality hair combine with perfect haircut by stylist is crucial. Thank you Lordhair
(Posted on 11/20/2017)

looks real

Review by

Nick W***

| | |
| --- | --- |
| Product Rating | |
| Delivery Rating | |

Have been using it for a week. The hair looks real. Most time, I comb the hair forward, but I can left or right part the hair easily. Good product, good service. (Posted on 9/5/2017)

Perfect color

Review by

Jake

Our son's new hairpiece arrived last week and we just got it cut yesterday. The color is perfect and it looks terrific! Thank you for your excellent service! (Posted on 3/26/2014)