8 Long Hairpieces for Men and Wigs for Women
By

Lordhair lordhair

2020-11-23 10:47:40
2109 views
Whether you want to have that long-hair feel or wish to deal with chronic hair loss, our long hair pieces and wigs can get the job done. That said, choosing the right one can be frustrating especially for those who are new to wearing a toupee or wig. That's why we have decided to be the help.
In this blog, we will feature 8 of our best long hairpieces and wigs that are well known for their natural human strands, unmatched base design, and affordability.
Lordhair has been helping men and women experiment with styling, color, and length for over a decade now through our wide range of toupees and wigs. Read on to discover the best long human hair wigs with natural look and flow in comparison to ordinary hair systems!
#1 Vigor long hairpiece for men [stock]
Vigor long hair toupee promptly gained recognition among men after its release. This is the reason why we decided to start off our list with this natural-looking long hairpiece. It brings an 8" x 10" fine mono with super thin skin and lace front base which is highly breathable, comfortable, and durable.
Also called F27+, vigor stock hairpiece comes with 5" - 6" high-quality human hair which is thicker, stronger, and hyper-realistic. Thanks to the bleached knots on the lace front, it gives the appearance of hair coming out of the scalp.
Vigor hair toupee is available in 24 unique shades and has a price tag of US$239!
#2 Aster silk top hair wig for women
Aster is one of the best long hair wigs for women in our catalog. Its 16 x 18 cm base is constructed using a silk top with mono that offers a 100% realistic appearance, matched with 12" Mongolian Remy human hair injected through a layer of thin skin.
The PU with ⅛" folded lace front and ribbon on back and sides make it easy for women to use adhesive tape and glue. Not to mention, we have integrated clips into the base of Aster silk top hair wig which makes attachment and removal an easy task for even newbies.
Available in 3 different colors, Aster silk top wig can be yours for US$255 only!
#3 UTS: V-looped hair toupee for men
UTS hairpiece has been helping men across the globe deal with hair loss for quite some time. Designed using a 0.03mm transparent ultra-thin skin base, this toupee for males offers unparalleled features like top levels of breathability, lightweight, and comfort.
V-looped long Indian human hair all over the base gives the appearance of strands coming directly out of the scalp. It has a hair length of 5-6 inches and medium-light hair density. UTS hairpiece for men is available in over 20 various colors.
Grab this amazing long hair toupee for just US$229!
Watch this before-after hair system transformation to see how real it looks!
#4 Dahlia long hair wig for women
Dalhia is a recent addition to our growing collection of top-notch long hair wigs for women. It is especially popular among ladies suffering from hair thinning, the 6 x 7 inches base of our Dahlia hair wig is made of silk top circled by ½" NPU perimeter and ⅛" folded lace at the front that guarantees women a hyper-realistic appearance. As a result, it looks undetectable and is lightweight, durable, and airy.
When it comes to hair, Dahlia hair wig is available in 12, 14, 16, 18, and 20 inches with medium-heavy density Mongolian Remy hair. You can also choose from 5 hair colors. The human hair strands are collected directly from women with long hair and undergo minimal processing, which makes them feel and look better for longer periods of time.
Our Dahlia long hair toupee can be yours for only US$299!
Browse our complete range of wigs for women for more options
#5 Classic: MS1 men's toupee
Our classic fine mono hairpiece has to be included in our list of top long hair toupees for men. Its thin skin base might look very similar to that of our UTS hair system, but it differs in its fine mono top which makes it a lot stronger and more durable than the regular base. It is also undetectable and allows men to achieve a pompadour style.
Classic: MS1 stock hairpiece has premium-quality long Indian hair known for its silkiness and natural appearance. This long human hair toupee for men has 6" hair with medium hair density and is available in #1B shade.
The option to choose among 5 different base sizes makes Classic: MS1 stock hairpiece a value for money product at US$199!
#6 Daisy long hair wig for women
Women looking for long hair wigs that not only let them deal with hair loss problems but are also super comfy should consider Daisy wig. The gorgeous hair toupee for ladies has a silk top base with ¼" NPU perimeter and Mongolian Remy human hair. Whether you want to add volume to thin hair or wish to cover up bald patches, this long hair wig is great for both.
The bushy under hair at the front makes the Daisy hair piece look ultra-realistic and undetectable from the front. It comes with hair of 14 inches and is available in 24 different shades. You can grab the Daisy hairpiece for just US$299!
Anna shares her hair recovery journey and reviews the wig
#7 L1 fine mono human hair toupee for men
As another outstanding long hair toupee for men in our catalog, the L1 custom hairpiece is a traditional model with a base constructed using fine mono with a 1" PU perimeter. The fine mono maintains its shape and contour while the PU perimeter makes it easier for men to attach and clean the hair system. Also, the ⅛" folded French lace front offers the L1 custom hair toupee an undetectable front hairline.
The base of the L1 fine mono hairpiece with 6" long Indian human hair can be cut down to size prior to shipment. The medium-light density hair can also be easily parted in any direction.
L1 fine mono long hair toupee is available in natural black color and has a price of US$239!
10 long hairstyles & wigs that are helping men look dashing.
#8 Lily silk top hair system for women
Since Lily silk top hair wig has been helping women deal with hair thinning and master hairstyles for years now, it deserves to be on our list of best long hair wigs. The silk top guarantees hyper-realism as the hair is injected through a layer of thin skin. It is super easy to attach and remove the Lily hairpiece, thanks to the four clips sewn onto the 5x5 base.
The Lily hair wig for females has long Chinese hair that is strong and promises realism. This hair wig comes in multiple length options (10, 14, 16, and 18 inches) and is available in natural black color. As one of the most affordable long hairpieces present in our catalog, Lily hair wig costs just US$199!
Shop long hairpieces and wigs
Our list of long hairpieces for men and wigs for women ends here but these are only a few of our top-notch products. Browse our website and blogs to come across more unique and scalp-friendly long hair replacement systems. All of our long hair toupees will provide you the same shine and realistic appearance as your own hair!
Do you have any questions about our long hair toupees for men and wigs for women? Please send them to support@lordhair.com and our experts will be happy to help!
Additional resources:
7 partial hairpieces to hide bald spots and hair loss
Get inspired by these long hairdos for men
Browse hair systems for men to discover more products !

Email: support@lordhair.com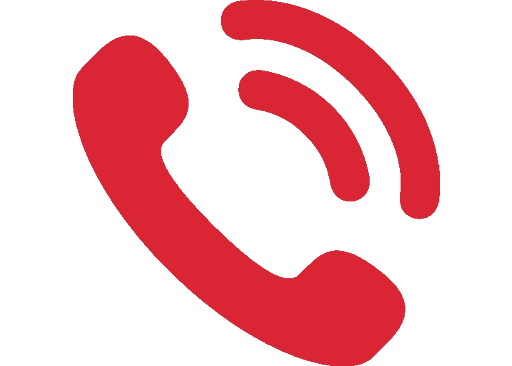 Tel: +86 532 80828255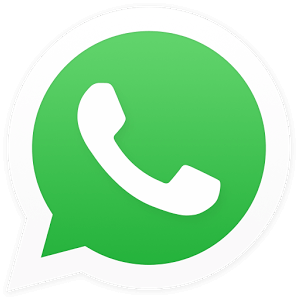 WhatsApp: +8618678615507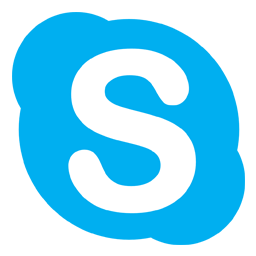 Skype: Lordhair
Find us on social media