5 Human Hair Wigs for Black Women: 2022 Recommendations
By

Victor Lordhair

2022-06-03 04:42:04
1148 views
Lordhair's human hair wigs are treasured not only by black women but also by white and brown women for a variety of reasons. Since they are made of premium hair and materials, they are highly comfortable, durable, and look absolutely stunning on women interested in styling or suffering from temporary thinning.

While we design premium hair units for all skin complexions, in this blog, we will talk about human hair wigs that specifically complement dark skin tones. If fashion, style, versatility, or volume is your priority, then, these hair wigs will bring true value for money!
Best Wigs for Black Women

Let's put a spotlight on our first human hair wig for black women:

#1 S21: Human Hair Wig for Women

S21 is a widely trusted hair wig in our human hair wig collection that never fails to please the wearers. The reason is the variety of benefits that it offers! S21 hair wig for black women comes with a full thick silicon base which is soft and durable in nature. It feels quite comfortable on the head even during a long period and gives an appearance of real scalp skin.

When it comes to hair, the S21 hair wig is known for its Indian human hair that is popular for its quality, and texture. The hair is injected into the 5" x 6.5" silicon base. It has no knots and comes with a natural lift. In simple words, black women get an appearance of hair coming out of the scalp while wearing our S21 human hair wig.

The S21 human hair wig has a hair length of 8" and medium density. It also has an A-front contour and a 25mm medium wave. All of these specifications can be customized as per requirements.

Highlights:
5" x 6.5" full thick silicon base
A front contour
100% Indian human hair
25mm medium wave
Flesh base material color
Medium hair density

#2 T497: Hair Wig for Black Women

Unlike the above hair wig (which is best for women living in moderate to cold areas), the T497 human hair wig can be worn easily under the scorching sun by black and brown women. Credit goes to its full French lace base that is highly breathable, comfortable, and keeps the scalp cool, even if you indulge in physical activities. We have also added a square stitching line all around the base to support perfect contour and add durability to the human hair wig.

A popular product in the US, UK, and Africa, the T497 wig comes with 30-inch long high-quality hair that looks realistic and compliments the black skin perfectly. Thanks to the bleached knots, this human hair wig is completely undetectable and gives the illusion of hair coming out of the scalp.

Ladies can either buy a stock (ready to ship today!) unit of the T497 hair wig for US$269, or get it customized by visiting one of our partner wig salons. Whichever the case, the final cost after customization may vary.
Browse our complete catalog of human hair wigs for women

Highlights:
Full french lace base
30-inch long high-quality hair
Bleached knots
Reinforced square stitching line

#3 JQ811: Fine Mono Hair Wig for Ladies

If we were to give an award to one our human hair wigs for being the most popular wig of the year among black women, it would definetly be given to the JQ811 hair wig. Why? Well, this human hair unit is known to have the most durable and classic base design. It is constructed using a fine mono in the center with an all-around poly coating perimeter.

Lightweight and comfortable, we have used premium hair in the JQ811 hair wig which is very realistic, can be curled, and provides an exclusive look by bringing different hair colors and lengths. Worried about the fact that someone will notice the human hair wig on your head? Fret not, the hair at the very front is ventilated (knotted) on the underside to create a natural effect.

Meaning, no one will be able to tell if the wearer has a human hair wig on the head. Customization is available with our JQ811 hair wig. This means more realness for black women interested in a real hair look.

Highlights:
Base with fine mono center and all-around poly coating perimeter
High-quality hair
Underventilated front hair
Customization option available

#4 YJ469: Human Hair Wig for Black Women

Another outstanding human hair wig for black women to buy in 2022. YJ469 wig is an identical twin of our S21 hair unit. Just like the sibling, it has a premium injected silicon base that is soft, durable, and comfortable in nature. It also has 100% Indian human hair that is injected into the silicon base.

It appears natural and has a life-like movement just like real scalp hair. And if our readers are thinking Indian human hair is the only option available, they are completely wrong. Just like you can choose different hair lengths, colors, and base sizes, hair type can also be customized. Indian, European, Chinese, Remy, and synthetic hair are popular options.

Although the cost of the YJ469 hair wig (stock unit) is US$259, the final price after customization will vary.

Long black human hair wigs for women to buy in 2022

Highlights:
Silicon base
Injected 100% human hair
Completely customizable (length, size, hair type, color - everything)
Natural hair movement
Budget-friendly price

#5 YJ871: Hair Wig for Women

The YJ871 human hair wig is an amazing human hair wig for women that not only compliments black skin but also other skin tones. It is made using three premium materials - fine mono, thin skin on the back and front, and ½" French lace front. The fine mono makes the YJ871 human hair wig durable and long-lasting.

Thin skin on the back and front, on the other hand, makes the attachment and cleaning process easy and promises hyper-realness. Finally, we have added lace at the front that makes YJ871 hair wig breathable and comfortable. Just like the aforementioned unit, this human hair wig for black women is available in different hair types including Indian, European, Remy, Chinese, and synthetic hair.

Available in different hair lengths (4"-30"), the custom unit of the YJ871 human hair wig will reach your doorstep within 2-3 months.

Highlights:
Fine mono
Thin skin on the back and front
Lace at front
Available in different hair types
Available in different hair lengths

Is your man losing hair too? Check out these toupees and hairpieces for men

Shop Wigs for Black Women

There you have the best human hair wigs for black women in our catalog that will help fight temporary hair loss or hit styling goals with ease. Lordhair's goal with every hair unit is to produce a hair wig that raises the bar of realism, comfort, durability, and affordability.

Didn't find the best human hair wig of your choice? Don't worry, you can check out our full range of ready-to-ship wigs, and custom human hair wigs and toppers. We are certain that you will find the wig that matches your requirements.

Got any queries to ask? Send them to support@lordhair.com and have them answered by our hair wig experts!

Also read:
Everything about DHT hair loss
Types of wigs caps to consider for the next purchase
Figure out your curl type right here

Email: support@lordhair.com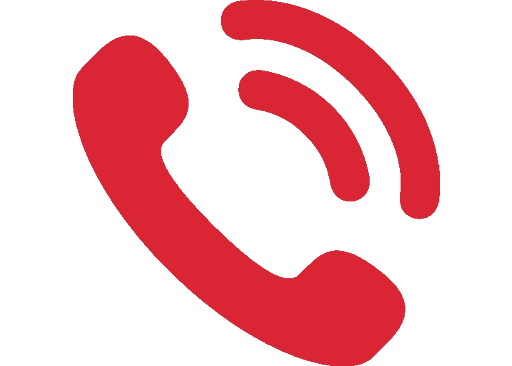 Tel: +86 532 80828255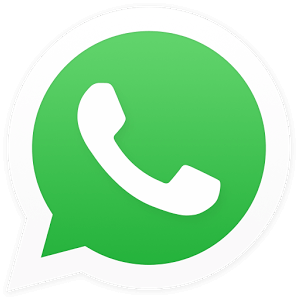 WhatsApp: +8618678615507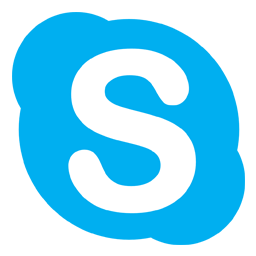 Skype: Lordhair
Find us on social media