Non-Surgical Hair Replacement and Toupee Cost: 2023 Pricing Insights
By

Lordhair lordhair

2018-05-04 09:17:00
6485 views
How Much do Men's Hair Systems Cost in 2023?
While some men think non-surgical hair replacement systems cost thousands of dollars, others don't have any idea about the toupee price and maintenance expenses. We understand it's a bit difficult to work out just how much toupees (also referred as hair systems, wigs, and hairpieces) costs. That's why we are going to break it down for you and give you a clear idea about the cost of hair replacement systems. We're confident that you'll be pleasantly surprised at just how cost-efficient it can be to use a hair system as your long-term hair replacement solution. Our toupee cost guide begins here!
This is your guide to different types of hair systems for men and their costs in 2023.
In this guide we cover:
Stock Hair Systems (that can be shipped immediately)
Custom Hair Systems
Clip-on Hair Systems
Oversized Hair Systems
Non-surgical Hair Replacement Cost - Stock Toupees & Hair Systems
Get a ready-to-ship hairpiece that can be shipped out tomorrow!
Let's first look at the price of our most popular non-surgical hair replacement system model: men's stock hair systems. Our stock hair systems for men come in a variety of different base materials: lace, skin, mono or a combination of the three. Prices start from just $139 and go up to $299 with the vast majority being priced at $239. On top of that, you have the option of choosing one of our in-house services such as cutting and styling ($20) or base cutting ($10) which would make your hair system ready to wear from the moment you receive it through the post. This is how low our non-surgical hair toupee costs! Since we are a global manufacturer of hair replacement systems that sells directly to the customers, we manage to make huge savings that are passed on to the buyers.
Our stock hair systems and toupees also become much cheaper if you buy multiple units at a time. For example, the standard price for our S22 ultra thin skin men's hair system is $229 but if you buy six at a time (these toupees and hair systems are designed for just one month's wear given that they are just 0.03mm thick), then, the total price would be $1099 rather than $1374. Even buying just two of our hair systems together will save you money and reduce the cost of our non-surgical hair replacement products. Hence, buying multiple toupee units can help you make huge cost savings!
Custom Hair Toupees - Non-surgical Hair Replacement Price
Create a toupee to fit your head, exactly how you wish!
We do of course offer custom-made hair systems for men and you will naturally find these more expensive. There are dozens and dozens of models to choose from and they are priced from $239 but bear in mind that is just the starting price for our custom hair replacement system and toupees for gentlemen. With so many customization options available to you, it would be impossible to give you an exact final price. That said, you have complete control over every feature of the hair system (from the hair to the base). So, if you had a lace system and want bleached knots all over, then, that will cost you an extra $19. Perhaps you want European or Remy human hair and if so, that would be determined by your order. Additional services like our rush service where production will take 7 to 8 weeks instead of the regular 9 to 12 weeks will cost $59. The following screenshot shows just how many options you have when it comes to hair:
Discount for First Time Buyers of Hair Systems
You will also be pleased to know that for first-time toupee buyers, our non-surgical hair replacement system cost will be further reduced as we offer a $20 discount on all our custom hair systems. In addition to that, we have a huge library of non-surgical hair replacement systems, wigs for seniors, and accessories where you can find the perfect solution to your hair woes. Lordhair's range of hair replacement products is worn by men and women across the globe to fight baldness and thinning hair. That's why we try our best to keep the hairpiece and toupee cost to the minimum!
Non-surgical Hair Systems Cost: Frontal Hair Systems
Toupee for you if you have a receding hairline
Millions of men struggle with receding hairline in their later twenties and thirties. That's why we added frontal hair replacement systems for men in our catalog. Fine welded mono and thin skin are the most popular base options in frontal wigs. To design these non-surgical hair recovery solutions, 100% natural hair strands are sewn into the base.
The cost of these non-surgical frontal hair replacement systems starts from US$139. Since frontal hair systems are custom in nature, you can select the base size and hair color according to your requirements.

Our frontal hair system becomes more affordable in ordering multiple units! For instance, if you buy two Icon-F hairpieces, the total cost would be US$250 instead of US$278. Similarly, if you buy 4 Icon-F wigs, the cost becomes US$472 instead of US$556.
Lordhair's frontal hair patches easily blend with the natural hair strands at the top and sides of the head, providing men a hyper-realistic look at the front. Check out the frontal hair systems for more insights.

Hair Replacement System Pricing: Clip-on Hairpieces
What if you don't want to use glue or tape, or don't want to shave your head?
Some men suffering from hair loss don't feel comfortable using tape and adhesive for application. That's why we introduced clip-on hairpieces in 2020 to our wide collection of hair systems for men.
Available at a reasonable cost, clip-on hair systems are the easiest, fastest, and safest products to get a head full of hair in less than a minute. Below are the hair system options in clips available with Lordhair:

Our clip-in hair patches have a comfortable, airy, and durable base. They are the perfect non-surgical hair recovery solution for men who love to workout, dance, swim or play sports on a regular basis. The cost of these non-surgical hair replacement systems starts from US$249 and may go up depending on the customization. Check out clip-on hairpieces for men
Non-surgical Hair Wig Cost: Oversized Hair Systems
What if you have a large area of hair loss than normal?
A new addition to our growing collection of hair systems, oversized hairpieces are larger than regular hair toupees. The base dimensions of these hair wigs for men measure between 8" x 10" to 10 x 10".
Oversized hairpieces deliver a strong grip and blend in perfectly with natural hair on the sides and back. If you are a man with a large head, you should definitely try our range of oversized hair replacement systems. Like any other hairpiece in our catalog, they are highly durable, breathable, and comfortable. Have a look at some of our popular oversized hairpieces:
Our range of oversized hair replacement systems starts from US$239. Please note that this is the price tag for our stock oversized hairpiece. We also provide custom hair units that give men more control over different aspects of the hair system.
Planning to order more than 1 oversized hair system? We have big discounts ready for you! If you order more than 2 JQ359 oversized hair systems, the cost of each hair system would be US$215 rather than US$239. Similarly, buying 4+ oversized hairpieces will bring down per piece cost to US$203. Go ahead and start shopping from our range of oversized hair wigs for men.
Fastest & Free Hair System Shipping
Lordhair ships thousands of toupees and hairpieces to hundreds of countries across the globe. And we do that for free. That's right. We offer free and fast worldwide shipping while working with international couriers like FedEx, DHL, TNT, and UPS. This means you can expect to receive your stock toupee in just 3-5 business days. Please note that we can ship stock systems the day you order them but custom-made systems require several weeks of production time.
So, there you have it. A cheap and viable hair replacement solution will cost just $139 including shipping. If you need advice on toupee costs, then, don't hesitate to get in touch with us. Email us at support@lordhair.com for free advice on hair replacement systems and cost estimate for your unique hair system. Watch the video to see how one of our customers transformed his life with our hair replacement products.
Check out the video below to see how Lordhair hairwig changed Kelly's life in a great way:
Buy toupees & hair systems at best price
Men all over the world are struggling with hair loss triggered by aging, medical conditions, genetics, and modern lifestyle. At Lordhair, we are committed to providing a painless solution to hair problems by offering premium non-surgical hair replacement systems, toupees, and accessories at affordable prices. By focusing on bringing down the cost of premium hair systems for men, we want to make top quality hair replacement products accessible for all. Browse our growing catalog of stock toupees and custom hair replacement systems available at the best pricing and after-sales support. Have a look at before-after hair system photos to witness how our customers have benefited from non-surgical hair replacement systems.
Hair System Before and After: Buy your Hair System NOW!
How to Get Started With Buying a Hair System?
Buying a ahir system is super easy if you choose Lordhair as your supplier. Start your hair system journey with Lordhair by following the below steps:
Visit Lordhair.com

Discover products falling under Preset, Ready-to-wear, and Customize categories according to your hair goals.

Select hair system that best suits your personality, hair loss type, comfort goals, and styling requirements.

Select hair coclor, base size and other details of your

male hair unit

.

Pay and place your order

Talk with a our customer service representative in case of inquiery.
How can you talk to us?
When you contact us let us know it is your first time shopping with us and we'll help pick out the best piece, at the best price!
[24hrs] Talk to us on our website chat box - we are REAL HUMANS - we don't use machine chatbots!
Message us on Facebook
[24hrs]Talk to us on Whatsapp - find our online Whatsapp consultant by clicking the Whatsapp icon at the top NOW!
Email us directly at support@lordhair.com
Conclusion
Do you still have questions about the price of toupees? Talk with our team to find answers to all your questions related to hair replacement products. We are here to help you with everything hair system related!
Lordhair is a leading hair system brand trusted for premium hair replacement systems that come with 30-day money-back guarantee and free shipping.
Check out our recent blogs as well!
Keratin treatment for thin hair
Women hairpieces for top of the head
Female hair loss in 30s: Everything you need to know
Discover a collection of the best hair replacement systems
Don't forget to check out our recently launched products as well:
Shop volume wigs to counter thinning
Losing hair from a specific place? Try partial hairpieces for receding hairline
Discover wigs for alopecia at the best discounts in 2023

Email: support@lordhair.com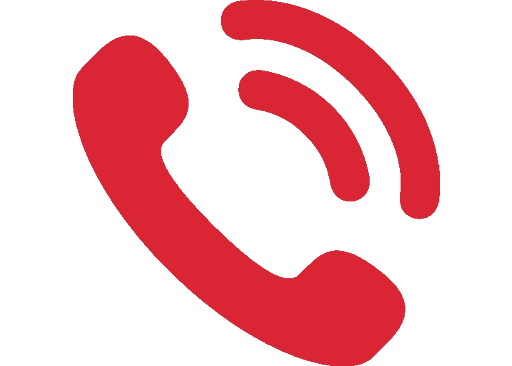 Tel: +86 532 80828255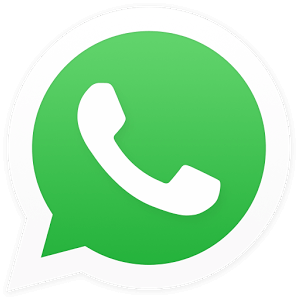 WhatsApp: +8618678615507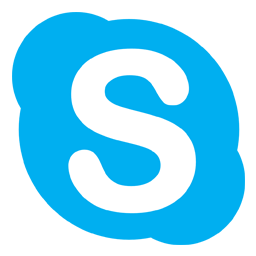 Skype: Lordhair
Find us on social media