Does Jayda Wayda Wear a Wig?
By

Harry lordhair

2022-11-25 18:38:00
263 views
We know Jayda Wayda for frequently holding hands with Lil Baby and looking amazing in wigs but she is clearly a lot more than that. Jayda Wayda is an entrepreneur, a social media star, and an author. Born in Savannah, Georgia on September 25, 1997, she moved to Atlanta, Georgia for her work and entrepreneurial ambitions.
Other names she goes by include Jayda Ayanna, Amour Jayda, and Jayda Cheaves. Jayda Wayda is a model, entrepreneur, and Instagram influencer. On her site, she sells clothes, bundles, hair accessories, and hair products. Jayda is of African-American descent.
In this celeb Lordhair - a leading hair system and wig brand - will tell you all you need to know about Jayda and answer the questions above concerning Jayda Wayda and wigs. We are one of the largest wig manufacturers and we care about hair and wigs!
Jayda Wayda's Family
Her mother's name is Tricia Chaves, but any information on her father is unknown. Jayda has a brother and a sister named Len and Ameerah respectively. Her brother is a well-known social media personality and her sister is a beauty expert. The family is of mixed ethnicity, African and American. Read on to learn how Jayda Wayda came to fame, started her own hair brand, wrote books, became a wig icon, and achieved such great heights at such a young age.
Jayda Wayda's Growth into Fame
Jayda became well-known on social media very quickly, and her book 15 Steps to Become a Young Boss, in particular, attracted a lot of attention. Her online store goes by the name Amourayda. Along with instructional videos, her YouTube channel also includes product reviews, trip vlogs, and beauty advice. After receiving her high school certificate in 2015, Jayda launched her company right away. In Savannah, Jayda had built up a sizable social media following before she rose to national prominence. She had an entrepreneurial mindset, nevertheless, long before social media became popular.
Jayda Wayda was spotted with different hairstyles quite frequently which spread the news that she wears wigs. For the record, she doesn't have any type of hair problem; Jayda Wayda wears wigs for women to walk with trends, and set our hearts on fire!
At the neighborhood school, Jayda has happy recollections of purchasing and reselling her grandmother's baked treats. She then went to an internet marketplace called Poshmark to sell her barely worn goods. Her young entrepreneurial spirit traveled with her into her adulthood. The quickness with which she was able to sell her items inspired her to start her own clothing business. Jayda had her brand established at the early age of 16, which is relatively young.
Her followers grew on other social media networks too. As soon as it became known that Jayda Wayda was dating rapper Lil Baby, her fame surged. Additionally, she sells a range of hair products. Jayda launched her YouTube channel and shared her introductory video, Welcome to Jayda Cheaves's YouTube Channel, on August 4, 2018. Her channel quickly attracted followers and viewers, and she has since kept making funny and educational films about her family and their trips. Check out her recent interview!
Losing hair? Buy hair integration systems for women at affordable pricing.
Jayda Wayda's Net Worth
It is unknown how much money Jayda has made from her influence, as is the case with the vast majority of influencers. She claimed in an interview with the media that the sale of her hair business was solely responsible for her 2.5 million dollar income between the years 2016 and 2018. This does not take into account any of her other business endeavors, such as her clothing line, YouTube channel, modeling career, or of her other commercial endeavors. Therefore, it is probably fair to estimate that Jayda's net worth is somewhere in the range of 2 million to 5 million dollars, if not more. She has not relented with her business, she has always dreamed of owning a business that combines retail and wellness services under one roof. In addition to this, she is not satisfied with simply owning stores in the United States; rather, she has ambitions to rule the entire world.
We will very soon talk about Jayda Wayda's relationship with wigs and hair. So, stay tuned!
Shop male hair units to gift your man the confidence damaged by hair loss.
Jayda Wayda Has Inspired Young Entrepreneurs
Questions never stopped flooding in about Jayda's success, so she feels creating a book will be the easiest way to inspire everyone. In The Young Boss Blueprint, Jayda relates her experiences of starting a business at a young age and the challenges she faced along the way. She demonstrates how having a positive outlook on life and the capacity to execute tasks in a timely manner can help you accomplish far more in your lifetime. She shared in the book a number of insightful bits of guidance that can be utilized by aspiring business owners to increase their chances of commercial success.
Does Jayda Wayda Wear a Wig?
The elegant Jayda Wayda is well-known. From her stunning clothing to her hairdo, she has a business called Amour Jayda Hair, under which she offers wigs and other products and accessories related to hair. She often wears different hairstyles, all of which sit beautifully on her. Most times, Jayda wears a wig to spice up her look, she does not wear a wig for any underlying hair issue. As a person that owns a wig store, it is expected that at some point she will use some of the products she sells.
Jayda Wayda wears wigs to flaunt unique hairstyles and experiment with looks. Since she is also in the hair and fashion line of business, staying at top of the fashion game is almost obligatory for her!
Wigs Are Versatile!
Wig provides us with countless options because we can quickly flip between them. Attempting fresh appearances and constantly reinventing oneself. It gives the chance to experiment with styles. We are aware of the significance that women's hair plays in their sense of self-esteem. Lordhair wigs are designed specifically to accentuate a woman's natural attractiveness and confidence. Every inch of the hair flip gives you the self-assurance you need to take over the world.
Here are two such examples from the Lordhair range of read-to-wear women's wigs:
Anica women's lace and skin perimeter topper
Our thick-haired Anica wig is perfect for non-Caucasian women. Its French lace center means you can part your hair freely and its skin perimeter makes for easy application should you wish to use tape or glue.
Jessica women's Swiss lace wig
The hair of our Jessica wig is smooth and shiny and is composed entirely of Indian human hair. This women's human hair wig has straight hair that can be fashioned with tools much like real hair.
Final Thoughts on Jayda Wayda and Her Hair
Your appearance can be improved with wigs for any occasion, festival, or event. Hair loss issues can occur in both women and men for a variety of causes, including hereditary, illness, hormonal changes, and medication. In brief, Lordhair wigs can help you feel more confident!
Shop our full women's range today! For Caucasian, Afro-American and other women of color, we have the perfect wig for you!
Check out our recent blogs as well:
Don't forget to check out our recently launched products as well:

Email: support@lordhair.com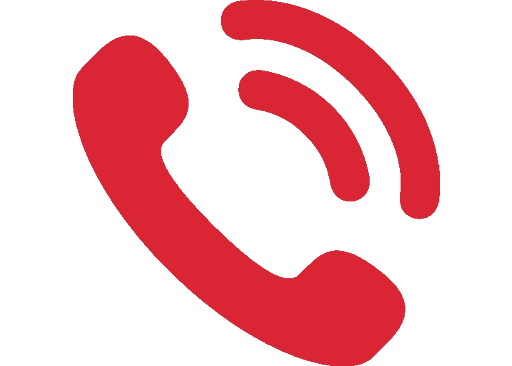 Tel: +86 532 80828255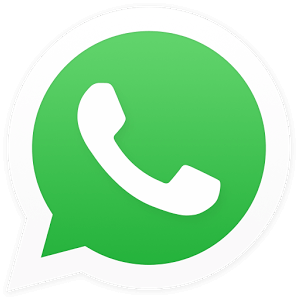 WhatsApp: +8618678615507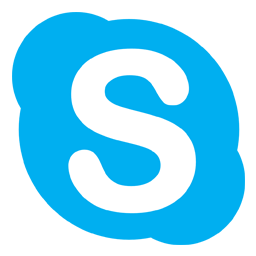 Skype: Lordhair
Find us on social media