4 Different Ways to Style a Lace Front Wig: A Beginner's Guide
By

Lordhair lordhair

2020-06-13 01:31:00
1322 views
Knowing the different ways to style a lace front wig is very important for all those fashion-conscious women out there who soon get tired of wearing the same hairstyle every day. Our vast catalog of lace front wigs will meet the needs of any woman and with this blog; we will help you master the art of wig styling by sharing how you can style your lace front wig. Let's start by talking about the very basics of styling a lace front wig.
Styling a lace front wig: tools and accessories
Without the right styling tools on your dressing table, it will be impossible to do a stellar job with your lace front wig. We recommend gathering the following products and accessories before you start styling your lace front hairpiece:
A wide-tooth comb
A paddle brush
Sulfate-free shampoo
Tweezers
Haircutting scissors
Straighteners
A curling iron
Different ways to style a lace front wig
There is a wide range of hairstyles worn by women to bring out the best in their lace front wigs but only a few of them have gained mainstream appeal. We are going to talk only about the most popular lace front hair wig styles and the first style we are going to introduce is the:
French Braid
The French braid is a simple yet chic hairstyle popular amongst young women. If you have a lace front wig with medium or long hair, this hairstyle can be a great option.
Making a French braid seems difficult at first glance but it is actually pretty simple once you get the hang of it. Make the perfect French braid for your lace front hair system by following our quick guide.
Split up your lace front hair wig into the top and bottom half
Cleave the top half of your wig into 3 equally-sized strands. Take the right strand of hair into your right hand and left strand into your left. Also, hold the middle strand with your thumb to keep it in place.
Take the left strand of your lace front wig hair and cross it between the right and center one. Don't roughly pull the section as it can cause your wig cap to rip.
Continue step 3 by adding same-sized small strands of hair to the right and left strands till the end.
Leave about two inches of hair unbraided and secure with a hair tie
Watch this video if you're still unsure:
Now, you know how to French braid your lace front hair system, let's check out the second of our recommended beginner's styles for lace front wigs.
Looking for amazing wig deals? Check out our heavily-discounted wigs for women
A ponytail
This lace front wig hairstyle is perfect for women in love with a neat look! When in a ponytail, hair is pulled away from your face and secured at the back of your head with a hair tie or a clip. Most women either tie the hair at the base of the neck or a few inches above.
Some women think that the ponytail look is impossible to achieve with a lace front wig but it is actually perfectly possible. Here is what you need to do:
Attach your lace front wig to your scalp
Leave a few loose strands of your natural hair poking out of your wig from the back and sides
Collect all the wig hair and secure it with a cloth hairband
Position the loose strands of your natural hair around the lace front wig to complete the look
Creating a slicked-back, cheerleader-style ponytail might cause strands of the base to break. That's why we advise you to create a mid- or low-ponytail.
Check out the video below to see how women across the globe create different ponytail hairstyles:
With our lace front wig styling guide for beginners, you can easily attain the cool ponytail look.
Discover trendy wig hairstyles to create a dazzling look
A messy bun
The next lace front wig hairstyle in our beginner's list is perfect for women who are in love with the laid-back look. Definitely one of the easiest updos for women, a messy bun is very much like a casual gathering of hair at the crown section, twisted into a bun and secured with a hair tie.
A messy bun hairstyle will be super easy for ladies who have already mastered the ponytail with a lace front hairpiece. So, if you are not much into ponytails, here's how to get the messy bun right:
Tug your hair into a ponytail at your desired height. Don't bother with a comb since you need texture to make a messy bun.
Twist and spin your wig hair around the base of your ponytail. Wrap it below the bun and leave the tail out at the end.
Lastly, secure your bun with hair elastic or pins. You can also secure the position of the bun using a lace front wig hair spray!
There are many other chic ways to master a messy bun hairstyle. Check out this video for more ideas!
Pro tip: A messy bun looks stunning on a lace front wig with long hair. Also, a hair system with medium-heavy density is perfect for this hairdo.
Long-layered cut
We have covered three hairstyles that can be done without picking up any scissors. Now, we are going to share a hairdo that will require a little bit of trimming but one that looks amazing all the same. For this popular hairstyle, the tresses are cut in layers to add hair volume and make the face look more elongated.
Perfecting this hairstyle requires a lot of patience and focus since you have to cut the hair on your lace front wig in layers. Here's how to do this unique lace front wig hairstyle:
Wash and condition your wig hair before drying with a towel
Take all the hair and hold them with a clip
Release an inch of your wig hair from the lower bottom and cut it using a sharp pair of scissors
Release the upper inch layer and cut it slightly above the lowermost layer
Repeat step 4 with all the layers. Cut them in such a way that each layer is sharp and stands out.
Let loose the hair on the crown and part it from the center. Take one half and cut it straight to have an even look.
Similarly, take the other half of your lace front wig hair and cut it in equal length to the first half
Complete the look by combing your wig hair and pressing it straight
Voila! You have just learned how to give yourself a layered cut!
Never cut your hair by yourself? Check out this video for some tips on cutting your own hair.
There you have different ways to style your lace front wig. By following our styling guide for beginners, you will surely discover the best hairdo for your hairpiece.
A natural look and comfort depend greatly on the quality of your lace front wig. Therefore, we highly recommend buying a hairpiece with a fine lace base and natural hair. Explore our collection of lace front hair wigs to see our wide range of hair replacement products for women.
Further reading on hair styling:
Men hairstyles with receding hairline
Any questions regarding unique styles for lace front wig? Send an email to support@lordhair.com and have them answered by our hair experts!

Email: support@lordhair.com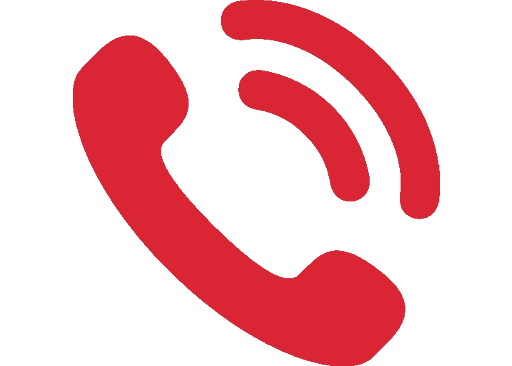 Tel: +86 532 80828255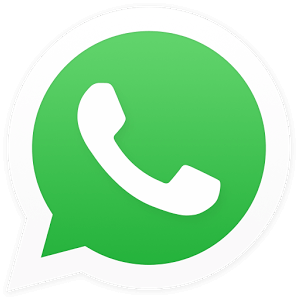 WhatsApp: +8618678615507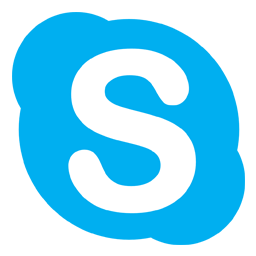 Skype: Lordhair
Find us on social media