10 Hairstyles For Older Men to Make Them Look Better
Gone are the days when hairstyles donned by older men were boring. Modern men in their late 40s and 50s are experimenting with their hair and are not shying away from changing up their look.
In this blog, Lordhair will share 10 haircuts that are making older men look good and even younger. Whether you have a full head of grey hair or a receding hairline, we have found the perfect hairstyle for you!
Let's start by listing 5 hairstyles for older men who are struggling with hair loss.
Haircuts for older balding men
Crew cut fade
The crew cut fade is perfect for older men looking for a modern-day hairstyle. The back and sides of your scalp are buzzed with a hair clipper, leaving the faded transition between the top and sides. Got hair on top of your head and want to keep your long hair? Get a long crew cut!
Pro tip: Complement this hairstyle with a groomed beard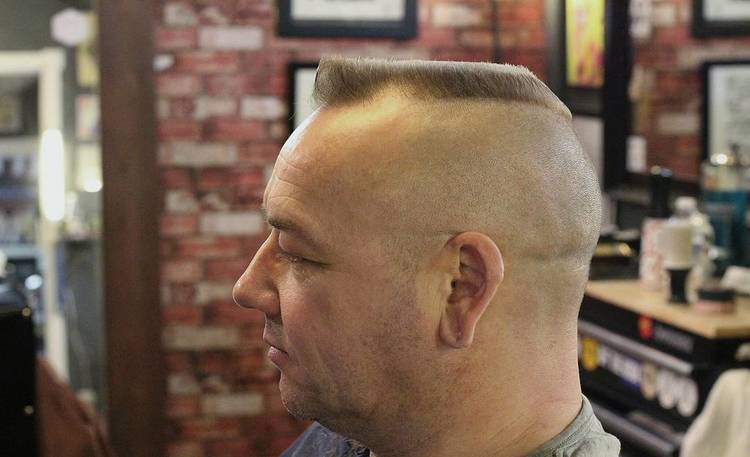 Buzz cut
The buzz cut is one of the most popular haircuts amongst balding older men. It is also known as a number 3 and is a classic hairstyle that features short hair all around the scalp. The length of your hair is usually kept between just ½ and ⅛ inches in length and cut equally using clippers. Buzz cuts not only make you look sharp but they also keep you cool in hot weather.
Ivy League hairstyle
No other hairstyle can make balding old men look sexy like an Ivy League haircut. By keeping the hair length on the top and at the front long and short at the crown, this hairstyle gives silver foxes a sleek and stylish look. The actual hair length at the top and crown (from the front hairline to back) may vary according to the shape of your skull, density, and coarseness of the hair.
Pick from a side-parted Ivy cut, a standard Ivy cut and a brushed forward Ivy cut. Don't have enough hair to pull off an Ivy League haircut? Check out our range of custom hair systems.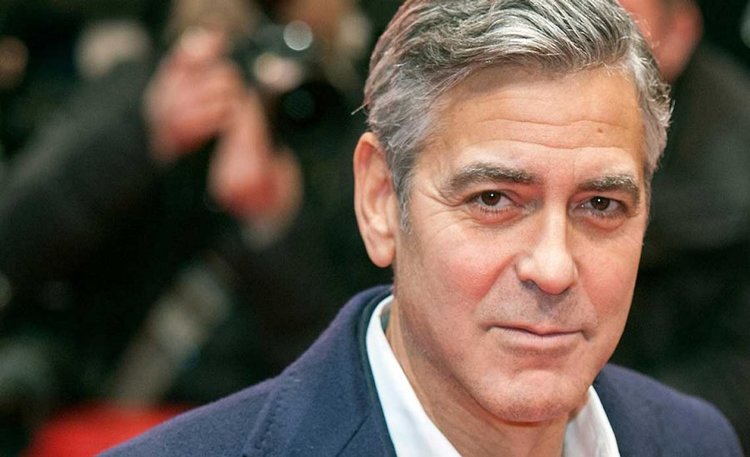 Shaved head
Hollywood celebrities like Bruce Willis, Patrick Stewart, and Samuel L. Jackson have been pulling off a shaved head for a long time and look great with it. You can too. Complement the shaved head with a beard and you have the perfect look!
A complete DIY guide that will help make bald look good in 2020!
Shaggy haircut
Balding older men that want to keep their hairstyle short and simple can go with the shaggy haircut. This haircut is well known to help silver foxes coat their patchy areas. Shaggy layers comprise wavy edges; layers around the back and sides of the head; and much of rough texture. Known for giving a casual, messy and effortless look, shaggy hairstyles work for every texture and length. This makes this hairstyle for senior men one of the best hairstyles in 2020.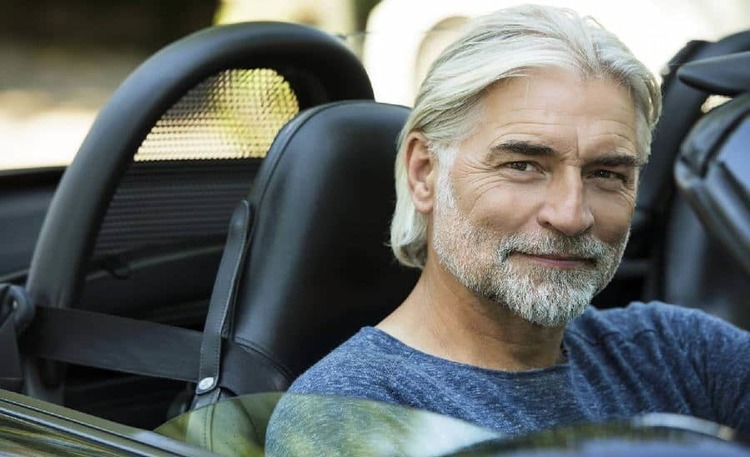 Those were some popular haircuts for older balding men in 2020. If your receding hairline has been bothering you, then it's time to try a toupee hairpiece.
Now that we have listed the best hairstyles for balding older men, let's turn our attention to those gentlemen with thick hair!
Hairstyles for older men with thick hair
Textured slicked-back undercut
Textured slicked back hairstyle was a big deal for men in the 1960s. 2020 brings you the same nostalgic feeling with an undercut. The length of the back and sides needs to remain short while the hair on the top should be long enough to slick it back easily.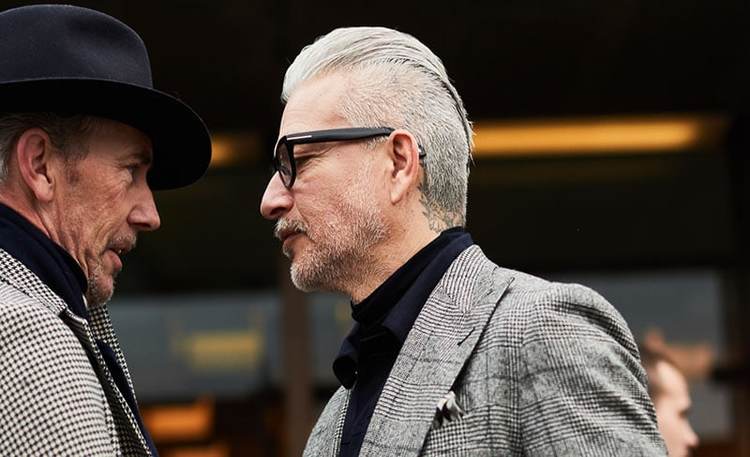 Brushed back hair
Brushed back hair is another famous 2020 hairstyle favored by older men. This haircut is almost identical to slicked-back long hair but is neater and smoother. To attain this look, brush back your long hair using a wide-toothed comb and apply a matte or low-shine wax. Here's a tip from our hair experts: Grooming your hair diagonally will give you a more jagged and messy appearance.
Pompadour fade
The pompadour fade is another famous hairstyle that is frequently requested by urban older men in 2020. By fusing the taper fade haircut with the pompadour on the top, this hairstyle offers a cool and modern look for gentlemen. Remember that your hair on the top should have a length of at least 4 inches. This will mean your hair can lay flat when combed back and have some height when blow-dried. Using hair products like hair wax and gel (alcohol-free) will also help you maintain a secure pompadour and one that is very easy on the eye.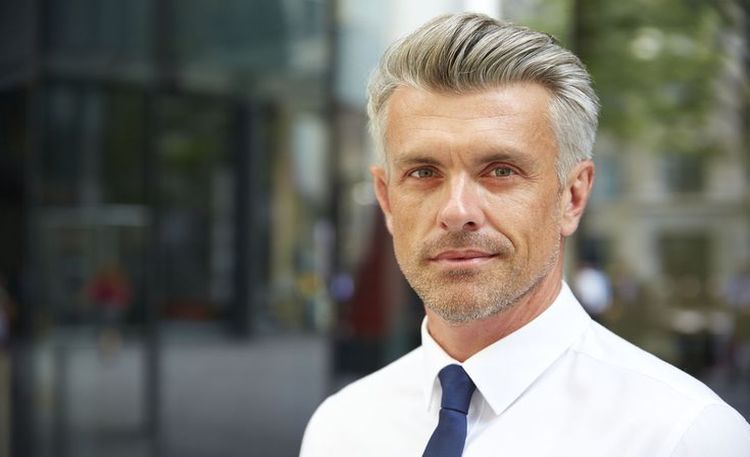 High fade hairstyle
The high fade hairstyle is an extremely popular haircut for older men in their 50s and 60s, this hairstyle has a high fade on the back and sides of the scalp and medium-length hair on the top. Whether it's slicked hair, a side-part, an afro or a pompadour, fades can be combined with any classic or modern-day haircut.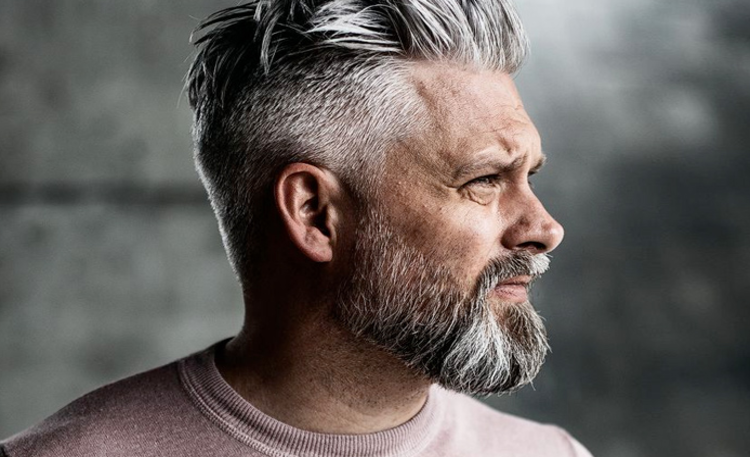 Messy hair
Forget about when having a bad hair day made you unattractive. Today messy hair is a trending haircut amongst men in their late 40s and 50s. You can keep a sloppy fringe or faux hawk for short hair; slicked-back silver locks with medium length or just have long, unkempt hair. We reckon a messy haircut is going to be a big hit in 2020!
Pro tip: Oil your hair twice a week even if you want to keep your hair messy as dry silver strands can trigger hair loss.
So there you have 10 hairstyles for older men in 2020 that will make them look younger. These haircuts are not only popular among older men with a full head of hair but are also requested by men who use hair replacement products to fight baldness. Check out how Paul wears a hair system to get back his confidence and give himself that youthful look:
Lordhair designs a vast range of stock toupees and custom hair systems for older men all across the world. Our hair recovery products are shipped to more than 100 countries and come with a 30-day money-back warranty!
Got queries to ask? Send them to support@lordhair.com and have them answered by our hair experts!
Further reading on hair styling for men:
Ways to style a lace front wig
Hairstyles for men with receding hairline
Connect with Lordhair on Instagram.


  Email: support@lordhair.com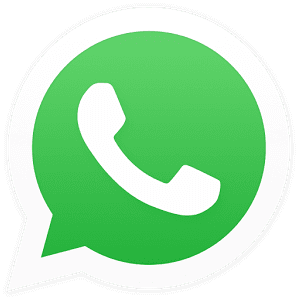 WhatsApp: +16263623127
Find us on social media