Wearing Wigs for Fashion - 10 Trending Wig Hairstyles For Divas
By

Lordhair lordhair

2019-08-20 06:24:30
4754 views
Wearing wigs for fashion is no longer frowned upon. Divas like Riri and Cardi B have put fashion wigs in spotlight and now women are experimenting with them too. A lot of women have stopped styling their natural hair and use a variety of wigs to style their look.
Out of the most popular wig hairstyles, Lordhair is going to list down 10 most-trending to help you get a fashion upgrade. Without wasting more time, let's have a look at our exclusive list of wigs & hairstyles that can be worn for fashion!
Trendy layered haircut
This trending wig hairstyle is almost in the Hall of Fame for its mass appeal. It suits every hair type, be it is thin, thick, short or long. By wearing this wig hairstyle for fashion, you can achieve a new look without experimenting with the length of hair. This hairstyle creates an illusion of longer and more volumized hair. You can curl the ends of the layer for more feminine look. Girls with thick mane can get this haircut for a thinner and lightweight hairstyle.
Bangs with medium hair
Bangs with medium hair promise a super cute look if you are thinking to wear this wig for fashion. Medium hair wig will give a fresh look by highlighting the best features of your face. Bangs falling on your face will draw special attention to your cheekbones and eyes, making your face look slimmer. From side swept to face farming, there are multiple trendy bang wigs to experiment with while keeping the shape of your face in mind.
Pixie cut
Most of the women find pixie cut a bold style to try due to its extremely short length. The glamorous and funky look that comes along with this is totally worth it. There is no fixed structure to this hairstyle as it can be styled any way you want but make sure that the length is between half inches to three inches. There are many female celebrities who are making a style statement with this haircut. Ruby Rose and Kendall Jenner are amongst them. Go for a pixie cut wig to pull off this classy hairstyle with ease!
Straight long hair
Straight long hair are effortlessly beautiful and doesn't need much effort to look good. Straight hair makes your face look slimmer and puts the focus on your features. If you wish to add some more spice in your look, adding bangs to this look would be a perfect idea. The best thing about this trendy wig hairstyle is that it can be pulled off with any kind of natural hair length! For ladies who want to flaunt long hair without dedicating the time and effort in growing their real hair, this wig is a dream come true.
Get any hairstyle you want without hair damage. Browse stylish hair systems for women
Asymmetrical bob
This trending wig hairstyle would give you a funky yet feminine look and make you stand out from the crowd. This hairstyle includes bob which is longer from one side and shorter from the other. You can give a straight or wavy texture to your wig hair for added glam. For further styling, coloring is a great idea. Wigs with asymmetrical bob are super easy to maintain and doesn't take away much time. A perfect wig hairstyle to look classy and beautiful, it has been on the trending list for many years now.
Trendy curly hair
Curly hairs are an amazing option for those who want to a hair look that promises volume. After wearing this wig, your face would look much slimmer since the focus will shift to your bouncy hair. You could either go for soft wavy look or strong curls based on your style preferences. Curly hair wigs need care since the hair gets tangled very easily and need a lot of maintenance for styling. But once the hair is perfectly groomed, you will make heads turn for sure.
Wavy short hair
Jennifer Lawrence is not the only one who can pull off this look; this trending wig will suit you too! This wig hairstyle is perfect for modern women who want an elegant yet stylish look. The hair length will be shorter. And don't forget to give a wavy texture. Wavy short hair draws attention to your eyes and cheekbones and looks amazing with any outfit. Wig with this hairstyle doesn't require much maintenance and few strokes of the brush would be enough to style in the morning.
High bun
This wig hairstyle is your best pick if you are invited to a formal celebration. The best part is that this trending wig style will go along with any outfit, be it casual or formal. Wearing this hairstyle for fashion is a great way to make your face look elongated as bun on the top adds an extra length to your face. You can either go with a sleek style or a messy bun look. For more dramatic look, bangs can help you. This hairstyle works best on wigs for small faces
Ponytail with puff
This style is super easy to attain, takes less time and is always in trend. Doesn't matter if your wig hair is straight or wavy, you simply cannot go wrong with a ponytail. Having a puff on the top adds length to your face. You can also curl the tip of your ponytail inward for a trendy look. If you are planning to wear this wig for fashion, then, you are about to flaunt one of the most popular hairstyles of all the time. Everyone, from a model to college girl, can be seen in this hairstyle.
Volumized bob
Bobs are evergreen and popular among so many celebrities. People with thin hair can also get this hairstyle by wearing this wig for fashion. To attain a perfect bob, all you need is a hair blower. Blow the wig hair in the opposite direction of its fall to get volume. This trending wig hairstyle takes very less time to maintain. However, make sure that your wig hair is high quality so that they aren't damaged by the blower's heat.
There you go!
Above are the most trending wigs hairstyles for 2019 that can help you bring out the fashionista in you. So next time when you want to change your look, you know the best hair styling options out there.
The only trouble with styling your hair is potential hair damage. Because our hair is fragile, it is not a good idea to experiment with them a lot. But it also doesn't mean you shouldn't look hair dazzling.
Lordahair brings trending wigs and hair systems for women that can be custom designed as per latest hairstyles. Follow Lordhair on Pinterest to get your hands on latest hair wisdom, amazing wig discounts, and much more.

Email: support@lordhair.com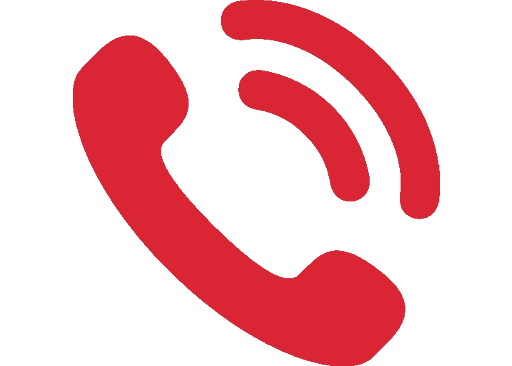 Tel: +86 532 80828255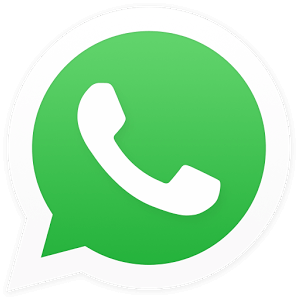 WhatsApp: +8618678615507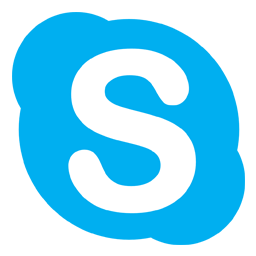 Skype: Lordhair
Find us on social media