11 Summer Hair Color Trends and Ideas for 2023
By

Victor Lordhair

2023-01-15 15:15:00
30 views
While the summer season is all about the beach, picnics, and BBQ parties for most of us, some fashionable people rightly start looking for hair color ideas and trends for the warmer months ahead. And why wouldn't they? Summer is the best time to make a fashion statement with subtle and bold shades!
But since there is a plethora of hair colors to choose from, a lot of men and women struggle to pick the right hue for their strands. No need to fret though. Lordhair is here to make your summer hair color research easier!
We have already done the homework and prepared a list of the 11 hair color trends and ideas for summer 2023. Even those who wear hair systems and are bored of rocking the same old color can try these hair colors to mix up their appearance. Our toupee clients do the same from time to time and we love it!
So, let's kick off our list of cool summer hair trends!
What Are the Best Summer Hair Colors for 2023?
Here are the best summer hair colors, ideas, and inspo for your 2023 hair experiments:
#1

Soft ombre

Soft ombre is for those who want a low-maintenance hair color. It is a dramatic two-toned hair shade that is darker at the top and lighter at the bottom. Perfect for people with lighter strands, it adds a little bit of dimension without making major adjustments to the hair color. One can pair light brown and blonde to create a soft ombre effect easily.
#2

Tie-dye

Men and women who want to go hair-crazy in 2023 summer should definitely consider tie-dye. Although this summer hair color trend has been around for some time now, it gained wider acceptance in 2022. Tie-dye colors for strands come pre-mixed in tubes. A fun and seriously unique rainbow hair look can be achieved by melding popular pastel and neon hues of the summer season.
#3

Bronde balayage

Have brown hair (or bought a brown wig lately) and want to go lighter with a lived-in, natural color look? Try bronde balayage. Unlike ombre, this summer hair color can be achieved by painting a portion of brown hair either with a lightener or blonde color dye to create a contrasty highlight or lowlight. Bronde balayage looks better on men and women with shoulder-length to long hair.
#4

Dark blue

Ever since Cyberpunk fashion started to gain traction (thanks to Blade Runner, Matrix, and Cyberpunk 2077), people started picking bold hair colors like dark blue from the hair aisles. And believe us, this summer hair color looks very dope. Mix darker shades of green and violet and apply them to the strands to achieve dark blue hair.

Dark blue colors can also be paired with black colors if one feels hesitant going for full-blue.
#5

Pastel pinks and peaches

Pastel pinks and peaches are stated to become a cool hair color trend among zoomers in 2023. Achieved by mixing plenty of gold hue with a dab of orange and a drop of pink hue, this hair color looks super laid-back, practically compliments all skin tones, and is a perfect fitting for the summer.

Suffering from hair loss but want to try the trending summer hair colors? Shop hairpieces for men to cover up hair damage and get a full head of hair instantly.
#6

Denim blue

Those who aren't ready to take the jump on the dark blue bandwagon but still want to don blue can go with this summer hair color idea. Denim hair color comprises pastel blue and white hybrid hues that could make your strands copy the feel of your favorite, overwashed jeans. Known to compliment lighter skin tones, this hair color looks right on all hair types, be it short, shoulder-length, or long.
#7

Coral

Definitely one of the most popular hair color trends of summer 2023. Coral is a vibrant, and rich color created using three warm colors - red, orange, and pink. Women can pair coral hair with bold lips and cool sunglasses to look more stylish under the sizzling sun. Men, on the other hand, can pair it with heavy stubble.
#8

Auburn black

Not mentioning the auburn black hue while talking about trending hair colors for summer is like eating a hamburger without cooked ground meat. Auburn black hair combines the finest of soft black and reflective red tones. This summer hair color idea will bring the warmth out of any skin complexion and will make wearers look ravishing.
#9

Toffee brown

They rightly say 'once your hair goes brown, you feel like wearing a crown'. Toffee brown hair color adds a lot of flavor to the overall appearance. It makes strands thick and glossy and lends them a healthy look. Going with the toffee brown hair color idea can help men and women save a lot of money and time spent on going to the salon since it requires less maintenance.
#10

Soft blonde

Soft blonde is another great hair color idea to try this upcoming summer season. Even those who are bored of the same old color of their toupee hair replacement system can try it. Despite looking like platinum, it feels soft and warm, looks luxurious, and amazingly wholesome. Even celebs like Anya Taylor-Joy and Adam Levine have been wearing soft blonde hair color for quite a while now.

Ladies, try the latest summer hair color trends with these realistic human hair toppers in 2023!
#11

Ash gray

Want to try an exclusive hair color trend that makes one look completely cool on hot summer days? Go for the ash-gray hair color. It is meant for men and women who are outgoing and the life of the party. Make sure to pick the right variation of this color between cooler and warmer to compliment your skin undertone. Also, remember that ash gray requires high maintenance. So, keep having trips to your friendly, neighborhood stylist for its longevity.
Best Summer Colors for Hair
Above are some of the best summer hair color trends and ideas of 2023. We believe that hair is a significant part of our personality, and it totally makes sense to color and style it for the approaching summer.
Even men and women who are shedding real hair and wearing modern hair toupees can refer to the aforementioned hair color trends to score high in the hair game.
Got any queries? Send them to support@lordhair.com and have them answered by our hair experts.
Also read:
Check out our newest product pages as well:

Email: support@lordhair.com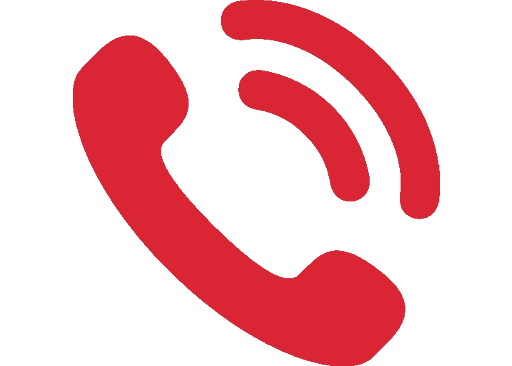 Tel: +86 532 80828255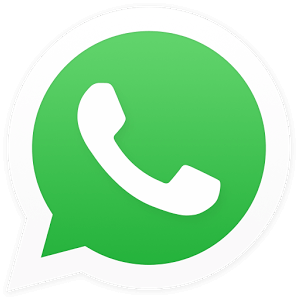 WhatsApp: +8618678615507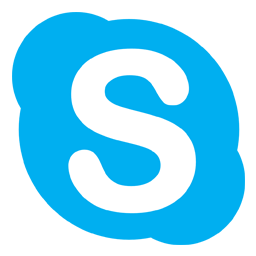 Skype: Lordhair
Find us on social media