Avoid Hatfishing, Dating for Bald Men
Avoid Hatfishing, Dating for Bald Men
Avoid 'hatfishing' your date or wondering frantically "do girls date bald head guys?" We are here to discuss dating women whilst experiencing hair loss. We understand the anxiety faced by many men, let's talk openly about the problem and what solutions are open to you.
Dating Bald?
Hair loss in men, especially when it comes to meeting women (or men), can cause a real blow to confidence if men cannot find a stable solution to thinning patches. Many men are not entirely bald, but experience patches of loss of hair or a receding hairline. In this case, many men do not have extreme loss to the point of baldness, but they want an easy and safe hair loss solution.
Let's have a look at some solutions to dating for bald men that can help you feel less of a fish out of water when it comes to meeting women. We think our advice can help you out not just on the exterior, but can help you make your personality shine through too!
1. What is Hatfishing?
In this day and age, more and more people are using dating apps such as Tinder or Hinge to meet people online. This became even more so the case when many people were confined to their homes under lockdown, it has led to an even greater shift towards online dating. Online dating was a sigh of relief for men who formerly feared dating bald. Finally, they had control over how they present themselves on their dating profile and post only the photos they felt portrayed the best angle. Following online dating, the term hatfishing has sprung up to describe the phenomena whereby a man conceals his baldness in photos on his online profile.
According to the Urban Dictionary, hatfishing is when a person posts only pictures in hats on their dating profile to conceal their hair, or lack thereof. The term comes from catfishing, which is when a person posts other people's pictures on their own profile.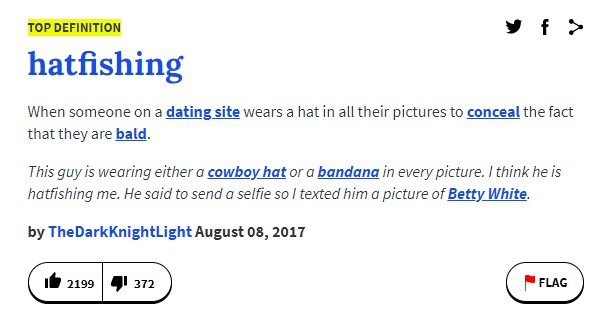 Women, like men, initially make a decision to swipe left or right based on the impression they get from your profile. Many men thus wear a cap to hide balding when dating, feeling more confident to put themselves out there on a dating site. And eventually, once a person gets to know your personality, looks can become secondary.
At the end of the day, the most important thing is to impress with your personality. Dating profiles are to dating what Linkedin profiles are to job hunting. It's a first impression but in the end, you must impress with your credentials other than looks.
If you want an easy way to give yourself the confidence to go on your first few dates, you could try the infamous hatfishing as a way to give the first impression that you want to the world. For those who want a solution when you get past the first few dates, there are other options that we will discuss below.
Did you know? There is a better alternative to hatfishing, it's a semi-permanent hair system for men that allows you to get back your old hair look, or try a new look with a full set of hair. Try a Lordhair men's hair system TODAY!
2. Be bold, be bald! Bald Dating Sites
Another alternative is to own the baldness and take the plunge to go dating bald. If Jason Statham can date a Victoria's Secret angel with a bald head, who's to say you can't find a Victoria's Secret model look-a-like! Forget hatfishing, just go for it. Of course, this must fit in with your personality and how you think you would look with a shaved or bald head.
Many men can appreciate the bald look on stars such as Jason Statham but find it hard to incorporate the look into their own lifestyle.
For those who prefer the look of a full set of hair, there are also quick, easy and non-invasive ways to give you a look you are proud to present on a date. Continue reading to discuss this alternative.
3. An alternative to dating bald?
Let's have a look at a men's hair replacement system as a solution to hair loss to give you confidence when dating. We will discuss what a hair system is, how it can help you when dating, and talk about the stigma of hair systems when dating.
What is a hair system?
A men's hair replacement system, also known as a hairpiece toupee or wig, is a non-surgical method of covering areas of thinning or balding hair. It works by taking a plastic skin, lace, or mono base and attaching real human hairs to the base. The base can then be attached to the head using glue, tape, or clips to give the illusion of real hair. The method is semi-permanent as a hair replacement system can last from 2-6 months with changing glue every week or two weeks.
A hair replacement system can be worn whilst undertaking daily activities such as sleeping, showering, and exercising, making it truly practical for everyday life at a fraction of the cost of hair transplants. A men's hair system also comes without the invasive risk of a hair transplant. This is why many men opt for a non-surgical hair replacement as a solution to hair loss.
Lordhair provides all types of hair systems and can make custom hairpieces specifically catered to your needs. You can decide how natural-looking and how sturdy you want your hair system to be by customizing the hairpiece to your needs. We discuss at the end of this post exactly how you can customize a hair system so you can impress on your date.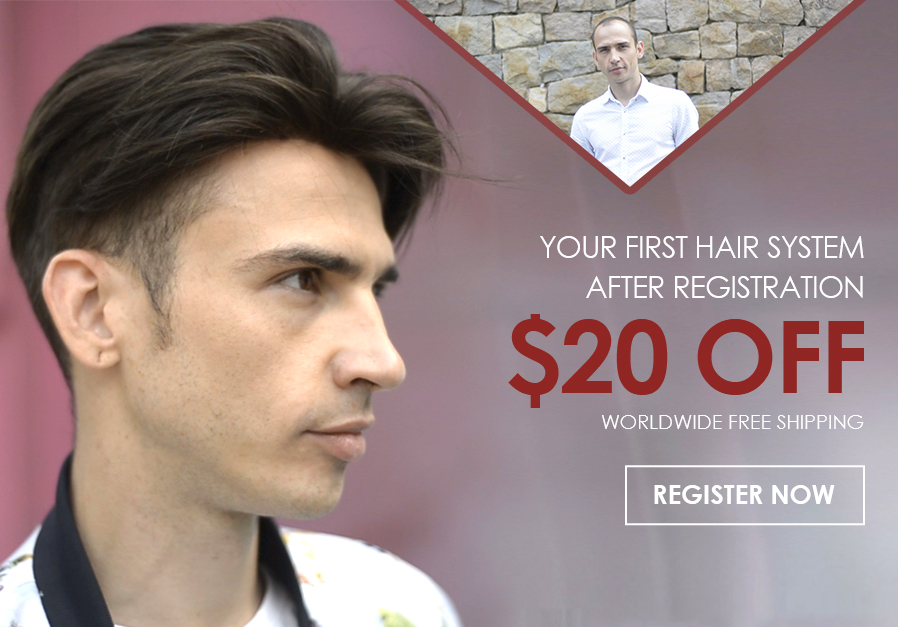 Dating with a hair system
Before you start Googling "dating site for bald guys", you can consider this alternative to hair loss. These days there are so many options to cope with receding hairlines. One such option is a men's hair replacement system.
Balding in men is very common and dating bald is something that worries many men the world over. Men formerly may have worn hats to cover up the problem when on a first date, which lead to the term 'hatfishing' that we discussed above. In recent years, with the advent of realistic hair replacement systems, more and more men are able to get back their old confidence, as no one you haven't told will be able to spot that you are sporting a hair system.
Have you tried Lordhair hair replacement systems yet? Check out our website to find your perfect hair system for that special first date!
Is there a stigma around men's hair systems?
The stigma around wearing a non-surgical hair replacement has also faded in recent years, especially since advances in how realistic women's extensions and women's wigs look these days, women do not think anything of adding volume to their hair to create the luscious locks they desire. They understand that it's perfectly fine for men to do the same thing.
This is especially the case when you look at hair system before and after photos. I mean, just look at some of Lordhair's customers! These are pictures of our customers, but you could be forgiven for thinking they are models. What girl wouldn't swipe right?

Buy a Lordhair non-surgical hair replacement TODAY at www.lordhair.com
You are More Than Your Hair
When on a date, your hair is the last thing you want to be worrying about. What you should be worried about is whether or not you can impress your date with your intelligence, with your sense of style, with your humor. Of course, you might want to impress with your hairstyle, but you want the freedom to express that hairstyle, and not be constrained by hair loss. A hair system can give you that freedom!
What women find most attractive on a date is the confidence to own it and be unapologetically you! Being unapologetically you is when you have the confidence to rock a hair replacement system on your first date, and own the fact that you take initiative to solve issues of hair loss in your own way, whilst expressing your own creativity through your hairstyle.
On the first few dates, wearing a decent quality hair system, no one will know that you are wearing a hairpiece toupee. And so what if you let it slip that you wear a hair replacement system? Own it! Women like the confidence in men who know they look good, and who cares that it came with the help of a men's hair system. No one else around will know anyway. As we outlined at the beginning of our post, at the end of the day you will rely more on your personality to impress, a hairstyle that you feel comfortable in gives you the confidence to concentrate on pulling out all the stops with your personality.
Take a look at a Lordhair customer who uses a men's hair replacement system talking about the hair system life with his partner
How to Get Your Own Hair System?
When deciding on a hair system, you will want to choose one that aligns with your lifestyle and durability and realism goals, and desired hairstyle. Lordhair also provides stock hair systems that are ready to be shipped or can be cut into your desired hairstyle before shipping, so you can get a new look within 3-5 days, just in time to arrange a weekend date!
Did you know? We have written a guide on how to choose the right hair system for you so you can be at ease when selecting the best hairpiece toupee catered to your needs.
Final Word
There are a few options when it comes to bald dating. These include wearing a cap (aka hatfishing), being bold and going bald, and finally finding a semi-permanent solution to hair loss with a men's hair system.
We wish you luck in your dating endeavor and belief that it is YOU who can define your best self. So put your best self out there when dating, be it dating with a hat, dating bald, or dating with a hair system. Own it and put your best self forward!
Do you have a story from when you went on a date wearing a hair system? If so share it with us in the comments, or share it in our Hair Loss Facebook support group!
You've read this far….
Perhaps you'll like our other posts
Are Men's Hair Systems Noticeable?
Is It OK for Men to Wear Hair Systems?
Hate or Love: What Women Think of Men Wearing a Hair System?

  Email: support@lordhair.com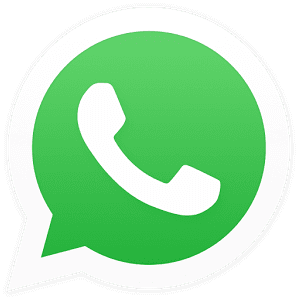 WhatsApp: +16263623127
Find us on social media