How to Stop Hair Loss in Teenage Guys: 10 Tips and Ideas
By:

Victor Lordhair

2022-06-05 16:39:00
Hair loss is a common problem among teenage guys nowadays. The major reasons are gaps in everyday nutrition, excessive styling, and the wrong haircare routine. Teenage boys often struggle to get rid of hair loss problems since they are not sure about the right ways to stop hair fall, thinning, breakage, or damage.

That's why Lordhair - a leading hair system brand trusted by men globally - decided to create this quick blog on hair loss recovery in teens and is sharing 10 tips to help teenage boys stop hair loss and boost hair growth.

Let's start with our quick hair recovery guide for teenage guys!

How to Stop Hair Loss in Teenage Guys

Trust the below tips and ideas to stop hair loss in your teen years:

Healthy diet: Eating unhealthy food on a regular basis is one of the major causes of hair loss in teenage guys. Add healthy foods like lean meats, fish, green vegetables, and fruits to your daily diet for providing essential nutrients to the body. The same will help improve hair health as well as growth.

Scalp massage: Regular scalp massage helps hair follicles remain active and strengthens them from within. Massage your scalp for a couple of minutes at least twice a week to boost hair growth and stop hair loss problems triggered by weak and undernourished hair. Use coconut oil, almond oil, or olive oil for better results.

Top-quality men's hairpieces to fight hair loss.

Avoid brushing wet hair: The chances of hair damage increase when hair is wet. That's because hair is at its most vulnerable when it's wet. Combing and styling your wet hair can maximize the chances of hair breakage. Let your hair dry naturally or gently rub your hair with a soft towel to dry them before using a comb. This is the easiest way to stop hair loss in teenage guys!

Stay hydrated: We have often heard that drinking water is very important to stay healthy. Well, hydration is also crucial for hair. Staying dehydrated can slow down the process of hair growth and could trigger hair loss in some teens. Drink at least two liters of water every day for hair full of life and shine.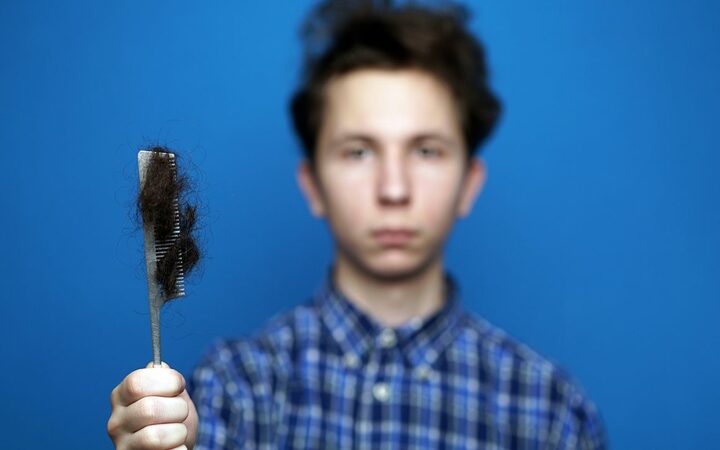 Reduce alcoholic beverages: Consumption of alcohol doesn't directly cause hair loss but it brings other diseases and medical conditions that can cause hair damage. It's scientifically proven that consumption of alcoholic beverages reduces hair growth. Decrease or stop alcohol consumption to boost hair growth.

Get active: Healthy body leads to healthy hair. Teenagers have an excessive supply of growth hormones that sometimes trigger excessive oil and make the scalp itchy. This can damage your hair. Dedicate some time for physical activities such as swimming, yoga, cycling, walking, and gyming to balance hormone levels and get glorious hair. A healthy way to stop hair loss in teenage boys!

Choose hair toupees for men to overcome hair loss.

Avoid excessive styling: Regular use of heat-based styling products could make the hair dry and brittle. Such tools also damage the hair protein that's critical to make the hair strong and thick. So, if you are wondering how to stop hair loss in teenage, avoid abusing heat styling tools asap. Use them sparingly.

Keep the head sweat free: Teenagers with oily scalp often face dandruff in summer due to sweat. And we already know that dandruff is one of the major causes of hair loss. Try to keep your head away from heat and use the right shampoo to keep your head cool. Wear a headgear while going out in the scorching sun. Parents, this is an easy peasy way to stop hair loss in teenage boys!
Buy the best hair replacement systems for men.

Coconut milk: Massaging your scalp with coconut milk can stop hair fall and boost hair growth. It is rich in minerals, proteins, and essential fats that help make the hair stronger. Massage coconut milk on the scalp, leave it for 20 minutes, and wash it with shampoo. You will see results very soon with this hair recovery tip for teenage guys!
Visit your barber often: Many teenage boys with long hair are not aware of the fact that split ends can also cause hair loss problems. Try to visit your barber at least once a month to get rid of hair fall caused by split ends. Plus, regular trim also boosts the growth speed of the hair!


Stop Hair Loss in Teenage Years

The above-mentioned tips will definitely help teenage boys get rid of hair loss problems. Live a healthy, clean, and nutrition-filled life to boost hair growth and put a pause on hair loss problems.

If your hair loss is aggressive, then, it's possible that a medical condition is behind it. We recommend visiting a dermatologist if your hair loss is very aggressive.

Do you think we haven't addressed all the angles of the question, 'how to stop hair loss in teenage guys'? Drop your thoughts in the comments section.

Also, read our recent blog posts:

Everything about DHT hair loss.

Learn about symptoms and treatments of alopecia hair loss.

Everything about hair loss in kids.

  Email: support@lordhair.com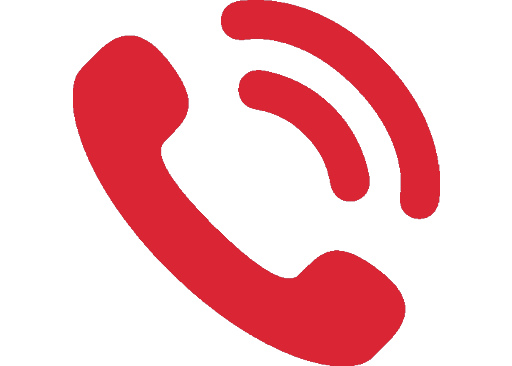 Tel: +86 532 80828255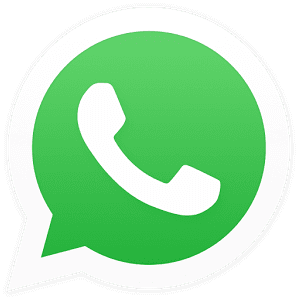 WhatsApp: +8615698163279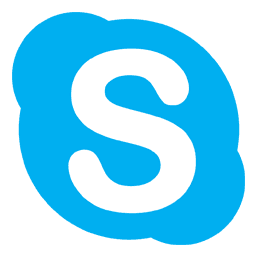 Skype: Lordhair
Find us on social media