Lordhair at the International Beauty Show Vegas 2023: One Day to Go!
Getting Ready for IBS Vegas 2023
We've made it to Vegas! It's great to be here but no time for play as it has been all hands to the pump to get ready for the two-day exhibition part of the International Beauty Salon. Turns out it requires a fair amount of time to get everything in place.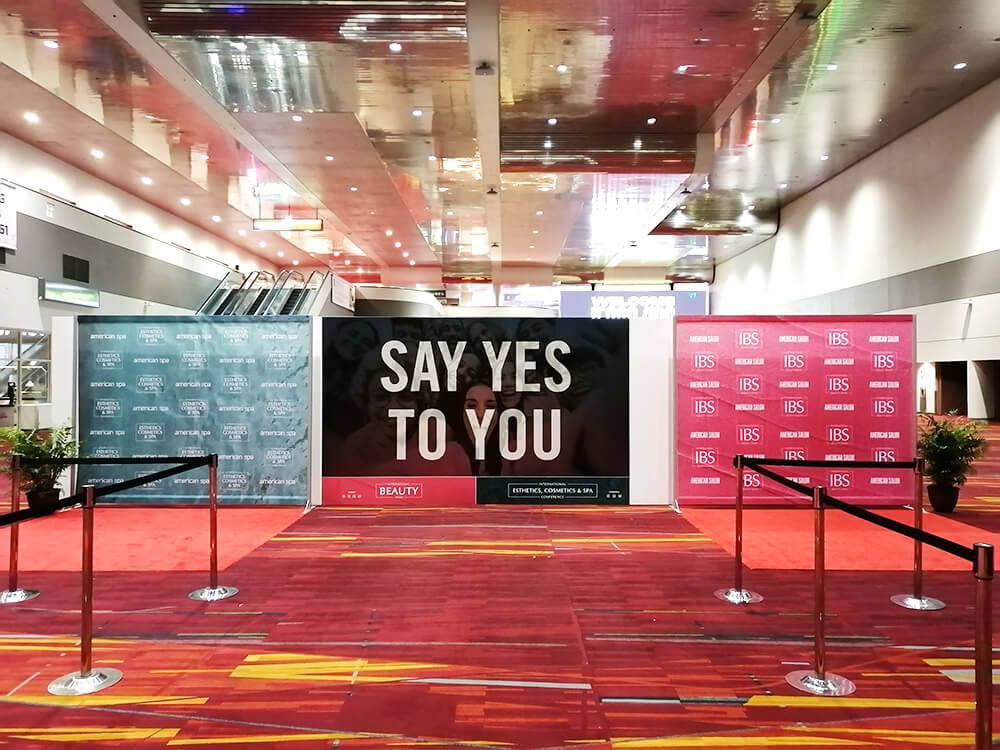 What Were We Doing Today?
It has been a bit of a manic day as we have had a lot to do to get our booth ready for the start of the exhibition tomorrow. The shell of our booth, so to speak, is ready as you can see below: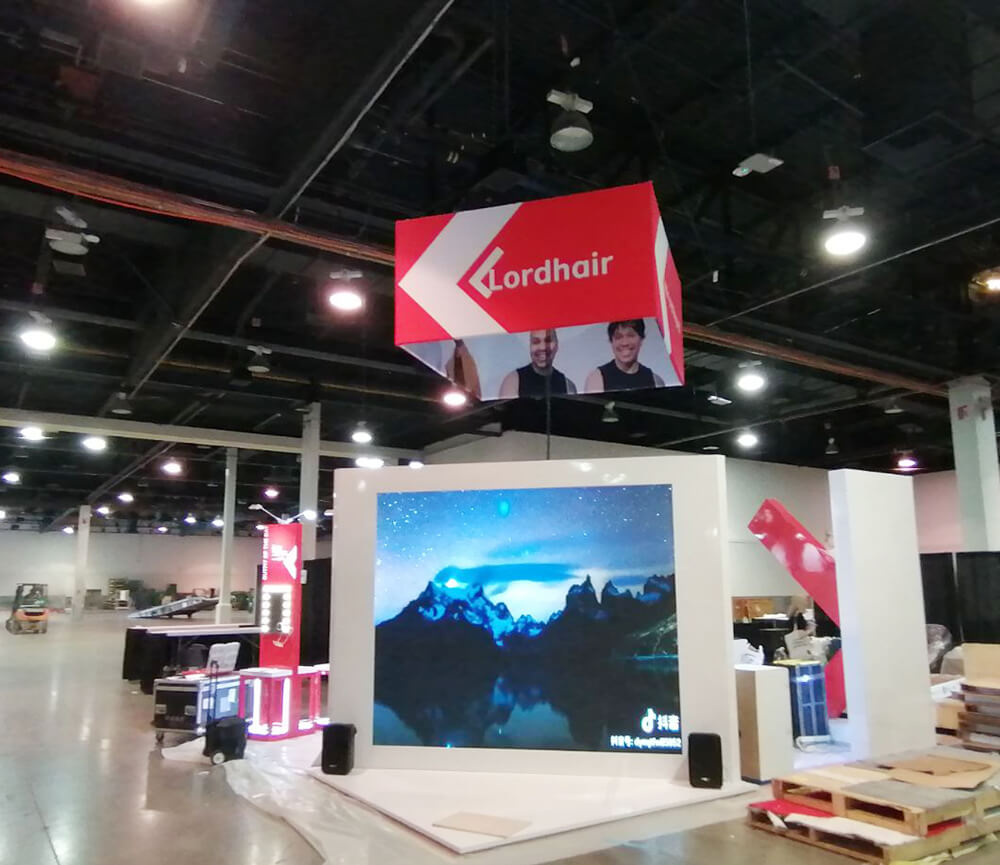 We've definitely gone all in!
Then, it was a case of getting the interior ready. We have a few different stations within our booth. We're naturally showcasing some of our men's stock hair systems as well as some women's hair extensions which will nicely complement our range of women's wigs. We're highlighting our Free Wigs for Kids initiative. We have more as well but all will be revealed over the next couple of days.
Getting ready first meant unpacking boxes and when we say boxes, we mean boxes and boxes and boxes!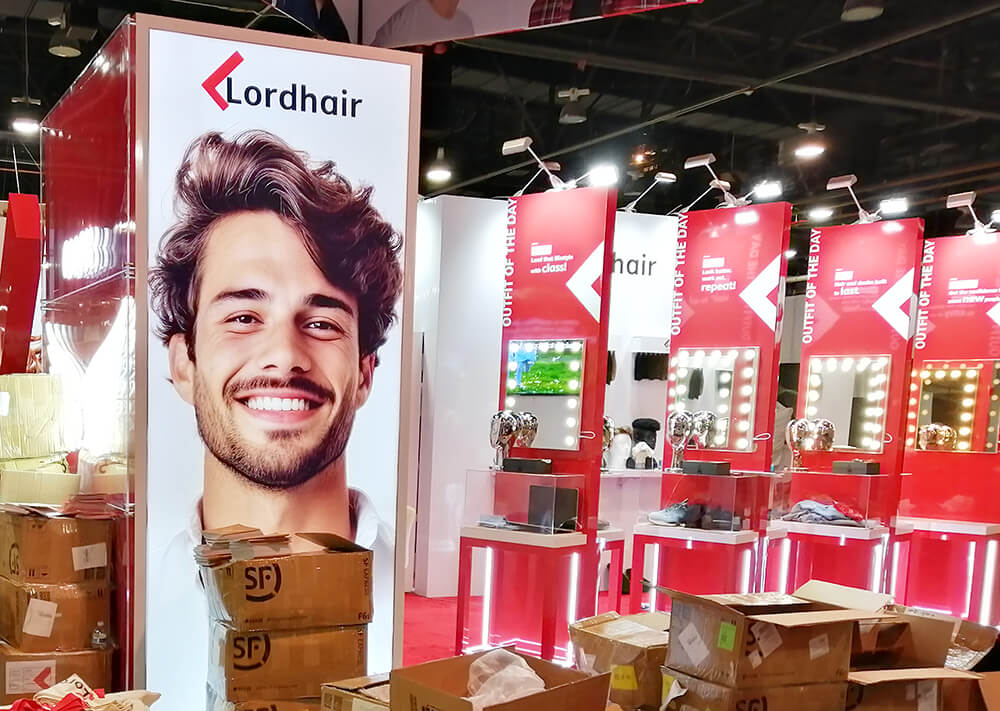 Just a selection of the boxes we've had to go through
Then, came the somewhat painstaking process of arranging everything that we had unpacked. We won't reveal just yet what that looks like as all will be revealed in due course.
How to Follow Us at the International Beauty Show in Vegas
Of course, we can't expect to see many of you here in Vegas but you will be able to follow us online. Check out our schedule: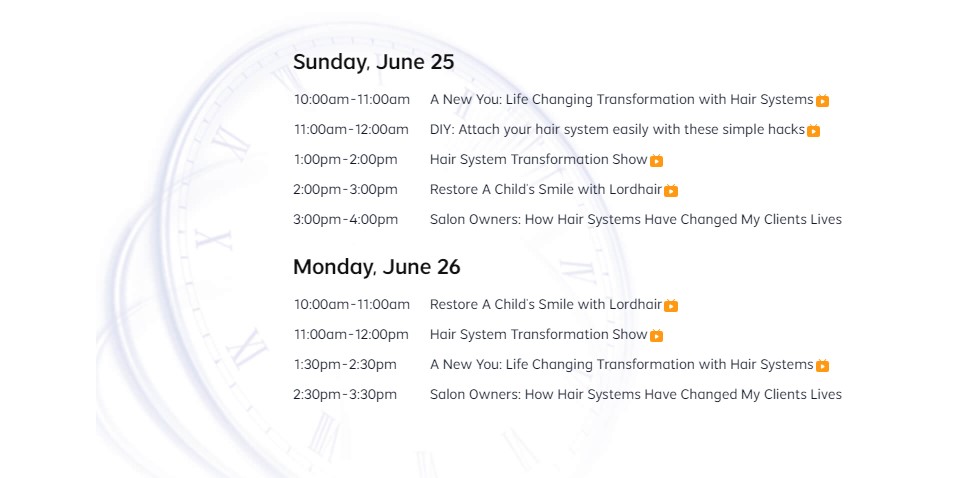 We'll be live streaming these presentations and demonstrations across YouTube and Facebook from 10am PDT (6pm BST) so be sure to drop in when you have a moment!
We'll also be making some social media content with some of our influencers who are here with us in Vegas so there will be plenty of you to feast on!

  Email: support@lordhair.com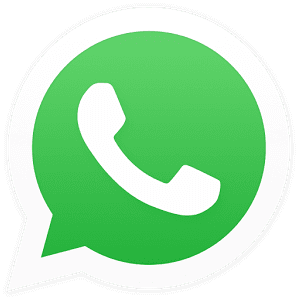 WhatsApp: +16263623127
Find us on social media