IBS Vegas 2023: A Successful Two Days for Lordhair at the International Beauty Show
By:

Leo Lordhair

2023-07-06 22:40:00
Lordhair at IBS Vegas 2023
As you may be aware, we're not too long back from the United States where we are pleased to say that we spent a very successful couple of days at the International Beauty Show. The event took place at the Convention Center in Las Vegas – a huge facility that encompasses 4.6 million square feet (1.4 million square meters) of space – and attracted professionals and experts from the hair and beauty industry from both inside and outside of the US.
In this post-event blog, we're going to summarise the event as a whole but perhaps of more relevance to you, share just what we showcased across our two days at IBS Vegas 2023.
What Was IBS Vegas?
The International Beauty Show showcased the latest trends, innovations, and advancements in the field of hair replacement and beauty. With a focus on promoting self-confidence and empowering individuals, the event provided a platform for industry leaders to share knowledge, network, and explore new business opportunities.
The three-day event featured a diverse range of activities, including informative seminars, live demonstrations, and interactive workshops. Renowned industry experts delivered insightful presentations, discussing emerging technologies, product development, and market trends. Participants had the opportunity to engage in hands-on experiences, gaining valuable insights into the latest beauty trends.
IBS 2023 also featured an exhibition area where industry suppliers and manufacturers displayed their products and services and that's where you could find Lordhair. Here attendees were able to explore a wide array of hair care and beauty products, including styling tools, hair care accessories, and salon equipment.
In addition to the exhibition and educational sessions, the event hosted several exciting competitions and entertainment programs. The Hair Styling Competition showcased the talent and creativity of hair professionals, with participants demonstrating their skills in intricate hairstyling techniques. Attendees were also treated to live performances, fashion shows, and celebrity appearances, adding glamour and excitement to the show.
What Did Lordhair Showcase at IBS?
Lordhair stock hair systems
Yes, we showcased a significant part of our men's stock hair systems and we had members of our team on hand to introduce them and assist the prospective hair system wearers we welcomed into our booth.
Several men were curious enough to try on our hair systems by simply placing our hair systems on their head but of course, to truly see the effects of our hair systems, you need to have them properly attached with tape or glue and then have the hair cut and styled. We even gave one first-time Lordhair buyer a full hair system installation!
However, for us, the event was more than just a case of simply showcasing our stock hair systems
Live demonstrations
Thanks to the wonderful Jonathan, Brad, and Isidro we were able to bring hair systems to life through several hair system tutorials and demonstrations across the two days.
Salon owner Jonathan took the audience through the hair system attachment process his own clients go through. Colorist Brad – known for his extravagant hair colors demonstrated how he colors his own Lordhair hair systems. Hair educationer and hair system wearer demonstrate his own hair system reattachment process as well.
With Brad and Isidro being hair system wearers, they were on hand to answer the many questions people had. We're sure you can work out the kind of questions people had for them!
Meeting with salon owners
We have customers all around the world but we strive to bring Lordhair as close as we can to you. That's why we are actively looking to expand the number of salons we work with so your local salon can give you the full Lordhair experience.
We were grateful to meet with both existing partner salons and prospective new partners in Vegas and we hope to be able to share our new affiliated partners with you shortly.
Lordhair Free Wigs for Kids campaign
It is our mission to support children suffering from hair loss as a result of a medical condition and aside from introducing our Free Wigs for Kids (FWFK) campaign on stage, we set up a dedicated corner of our booth to promote our campaign and actively encouraged visitors to pose alongside our FWFK artwork and share our campaign on social media.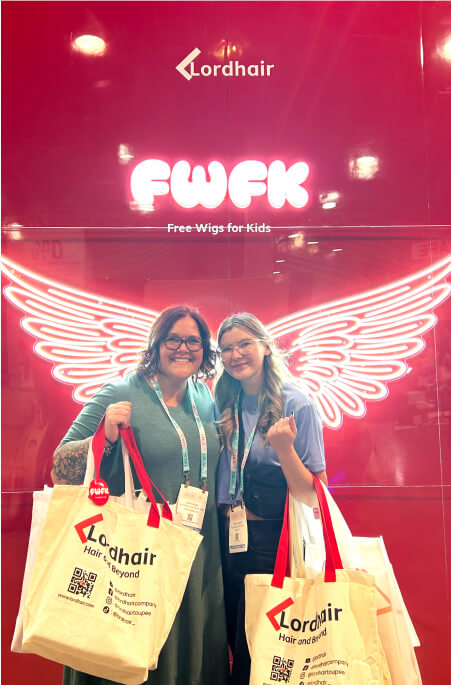 What Lordhair Had to Say About IBS Vegas
"We are thrilled with the overwhelming response and success of Lordhair at the IBS International Beauty Show 2023. This event provided a fantastic platform for industry professionals to connect, learn, and grow together. We are proud to have facilitated the exchange of ideas and the exploration of cutting-edge solutions in the hair replacement and beauty industry."
Jeff Gao, CEO of Lordhair
Final Thoughts on IBS Vegas 2023
The IBS International Beauty Show 2023 concluded with an awards ceremony, recognizing outstanding contributions and achievements in the field. The event served as a catalyst for the industry's growth and it will continue to inspire enthusiasts and professionals like ourselves at Lordhair to embrace innovation and redefine beauty standards.
All in all, this was a very successful foray into the US and we intend to be back again at the next installment of IBS in New York 2024. See you there!
For more information about Lordhair and future events, please visit our website and for personal assistance with ordering a hair system from us be sure to contact our friendly team.
Lordhair is a leading supplier of high-quality hair replacement systems and accessories for men and women. With a commitment to excellence and customer satisfaction, Lordhair has been providing innovative hair solutions for individuals experiencing hair loss or seeking style transformations. The company offers a comprehensive range of products, including hair systems, wigs, hair extensions, and accessories, designed to enhance confidence and restore natural-looking hair.

  Email: support@lordhair.com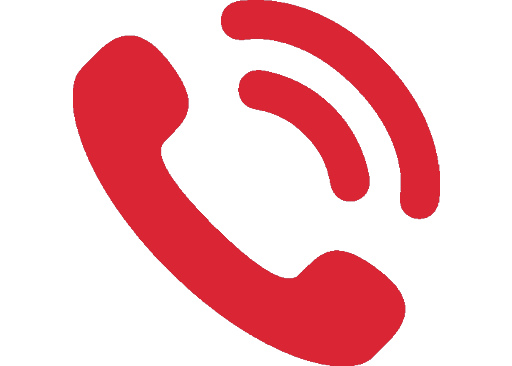 Tel: +86 532 80828255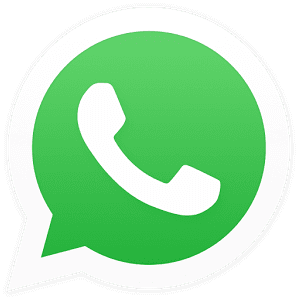 WhatsApp: +44 7729828550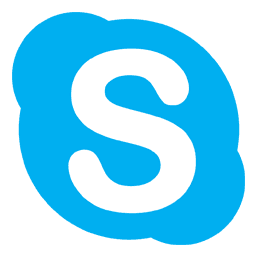 Skype: Lordhair
Find us on social media