6 Long-Hair Wigs for Women That Have Real Human Hair
By

Victor Lordhair

2022-10-17 21:39:00
66 views
Lordhair long-hair wigs have gained traction among women all across the globe and we are here to share why. Designed using high-quality, lengthy human hair strands, they look beautiful, feel great, and add that extra feminine flavor to the look, making women feel more confident in their stride.

Since our catalog offers long human hair wigs in many shades, styles, and textures, many women - especially those who are new to the world of wigs - can find it hard to pick the right option for themselves. That's the reason why we decided to create this blog!

Today, we will share a list of the 6 long hair wigs for women that have real human hair. Whether you want to use them for concealing temporary hair loss or making a fashion statement, these hair units are highly comfortable, durable, and true value for money. Here we go!

Best Long-Hair Wigs for Women

Let's put the spotlight on our first long-hair wig for women:


#1

Fiona: Silk top long-hair wig for women


Best for women who are experiencing hair thinning, the Fiona long-hair wig has a 4.5" x 6" silk top base that is not only ultra-sturdy but hides the knots of human hair strands, providing an appearance of hair coming out of the scalp. Super-easy to clean, it also has four clips for ultimate practicality and ease of use. Put simply, women can easily secure it on their heads and get going with their day.


Lordhair uses 100% Chinese Remy human hair for the Fiona wig. Silky smooth and natural looking, it is the finest quality of hair that is also resistant to matting and tangling. The natural straight Chinese Remy strands used in this wig are 16" long and the hair has a medium density. This long human hair wig comes with a center parting that promises versatility and unique hairstyles.


The price of the Fiona long-hair wig for women is currently US$359.





#2

Jessica: Women's long-hair wig


The Jessica wig is one of those hair toppers that has gained huge popularity in a short amount of time. And the reason is hidden in its specifications! This long-hair wig for women is made using 100% straight Indian human hair that's thick, durable, and flexible. Available in different hair lengths (from 14" to 20"), women can style it the way they want to look absolutely stunning.


This wig base comprises two premium materials - Swiss lace and PU thin skin. They make the base soft to the touch, easy to apply and also allow the scalp to breathe. Not to mention, they make the base invisible, allowing the Jessica long-hair wig to naturally blend with the skin to deliver a hyper-realistic appearance.


The availability of Jessica wig in hair colors makes it a perfect long-hair wig for women in 2022.





#3

Sheena: Silk top long-hair wig for women


A high-quality long human hair wig perfect for women with crown thinning, the Sheena wig is made with 100% human hair that comes with the promise of versatility. The hair can be washed and heat-styled just like real hair. Available in three different hair lengths - 12", 14", and 16" - this hair unit has soft and healthy Indian hair.


Although the long hair strands used in the Sheena human hair wig are straight, they can be curled at home or in a salon. Since we have injected hair onto a 5" x 6.5" silk top base, there aren't any 'dots' on the surface of the base. Thanks to its absolutely invisible hairline and center parting, no one will be able to tell that you are wearing a wig even from up close!


The Sheena long-hair wig can be attached easily using the five clips on the base. Women can buy its stock model for US$249 only in 2022.


Long black human hair wigs for women worth buying in 2022


#4

Anica: Women's long-hair wig


One of the best long human hair wigs that women can buy in 2022. The Anica hair wig features 100% human hair that can easily add volume and cover hair loss. It has a medium to medium-heavy (130%) hair density, it has a 7" x 9" base that is made with a French lace top and a super thin skin perimeter. The French lace top makes the base comfortable and breathable.


The thin skin around the edges, on the other hand, provides longer adhesive bonding and a realistic hairline. Thanks to the Indian human strands used in the Anica long-hair wig, hair can be pushed and styled in any direction. This human hair wig for women comes in four colors and different hair lengths (14" to 20").


#5

Amelia: Mono and PE long-hair wig


Another outstanding long human hair wig for women, the Amelia wig features a 5.5" x 6" base made using mono and PE line. The monofilament top makes the hair wig sturdy and long-lasting. It also provides the ability to change the part and style with ease. PE line makes it easy for women to pull their own hair through the netting to fully integrate the unit and add volume to thinning hair at the top.


The Amelia long human hair wig comes in lengths of 12" to 20" and has a medium-hair density. From natural black to bright blonde, the Amelia wig comes in a range of colors.


The shipment of this long human hair wig for women takes place within a month.


Check out these toupees and hairpieces for men if your man is losing hair too


#6

Laura: Women's long human hair wig


Our list of best wigs with long hair would be considered incomplete without talking about this product. Laura is the first of its kind to have a full PE line base. It is a fishnet material that allows women to pull their hair from netting, covering hair loss at the crown and providing an appearance of hair coming out of the scalp.


Wondering what kind of hair we have used with this wig? The Laura hair wig has Indian human hair that is long, soft, and looks glossy and hyper-realistic. Although it is naturally straight, women can curl it using styling tools if they wish. The Laura hair topper is available in different hair lengths (ranging from 12" to 20") and different hair colors (from black to blonde).


Women can buy the stock model of the Laura long hair wig for US$489.




Shop Long-Hair Wigs for Women

Above are some of the best long-hair wigs in our catalog. By providing a natural appeal and seamless styling, these hair units are helping women deal with temporary hair loss as well as permanent damage.

Didn't find the long human hair wig of your dreams? Don't worry, you can check out our huge collection of modern-day wigs and hair toppers. We are certain that you will find a wig that matches your requirements.

Got any questions for us? Send them to support@lordhair.com and have them answered by our hair wig experts.
Also read:

Email: support@lordhair.com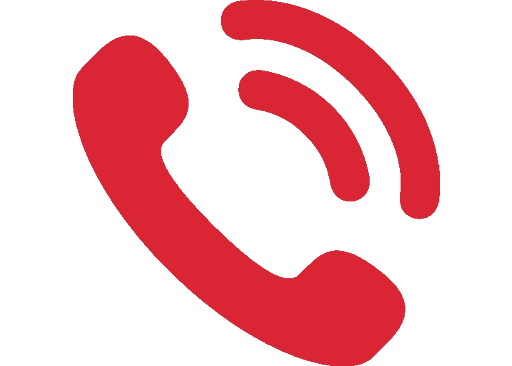 Tel: +86 532 80828255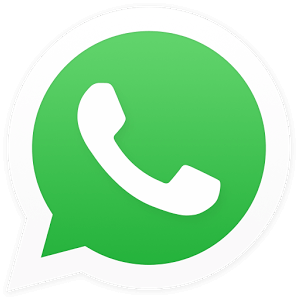 WhatsApp: +8618678615507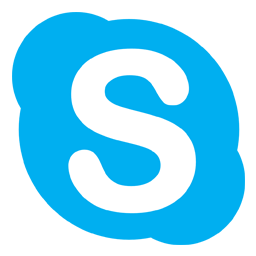 Skype: Lordhair
Find us on social media