10 Hairpieces with Real Hair to Reclaim Your Youth
By

Lordhair lordhair

2019-12-21 01:35:54
2935 views
Hairpieces with real hair have gained popularity among those suffering from temporary as well as chronic hair loss. Made with real human hair, they are considered much safer, more practical, and cost-effective when compared to hair transplants. First-time buyers often get overwhelmed by the sheer number of hair systems with real hair available to them when they visit our site. Over the course of this blog, we will break down our hair systems into a list of ten of the best hairpieces with real hair that will help you reclaim your youth.
UTS (S22): Ultra-Thin Skin Hairpiece
UTS is one of the most popular hair replacement product in our catalog. But what makes it so popular? Its V-looped hair ventilation makes the whole base free from any knots and with its polyurethane base material being just 0.03mm thick, this is a very realistic-looking hair system. Polyurethane or thin skin is also an ideal base material for easy attachment and removal.
The UTS stock hairpiece has Indian hair, a medium-light hair density and like all our stock hairpieces it can be shipped out within 24 hours.
Champion Remy
Men looking for other very realistic hairpieces should consider Champion Remy which is also one of our latest stock lace hair systems. This hairpiece has a French lace base and bleached knots to guarantee a 100% natural look across the whole base.
Our Champion Remy hair system has the finest-quality human hair with all its cuticles intact giving you hair that will look and feel better for longer. You can choose from over 30 hair colors! Its Remy hair has a medium-light density.
Full French Lace Wig
Full French lace is just as popular with women and here is a customizable full cap French lace wig for women that is lightweight, breathable and very natural in its appearance.
This full French lace wig starts from 199 USD and we can make it as a full cap or a partial piece. The whole design process is down to you and what you see on our website is just an example of what we can do and what we did for Kelly.
SuperSkin Remy
Lordhair's SuperSkin Remy hairpiece for men assures you a very realistic appearance. Made with high-quality Remy hair, this hair system has a V-looped hairline and a thin skin base which will take on the appearance of your own scalp. You can easily use glue or tape to secure the SuperSkin Remy hairpiece. Skin bases are also easy to clean.
You are again spoiled for choice when it comes to hair color as you can choose from over 30 hair colors. Buying multiple units as opposed to individual units will work out cheaper for you.
Neo
The Neo hair replacement system is perfect for men who are looking for a base design that combines French lace with thin skin base. This hair replacement system has a natural-looking French lace front hairline so you will be able to style your hair as you please.
Its thin skin section gives the convenience that many wearers crave as skin is a much easier surface to apply tape or glue to. But the best part of our Neo hairpiece? You can get it for just 139 USD!
Air: Full Swiss Lace Hairpiece
Air is our first ever Swiss lace stock hairpiece. Thanks to the nature of a Swiss lace base, it promises unmatched softness, lightness, comfort and breathability. A very high degree of realism too, as Swiss lace is so fine. Another unique aspect of this hairpiece is that it comes in a light to medium-light hair density. This makes it ideal for men with thin hair who are looking to replicate the exact nature of their existing hair.
You can buy this Swiss lace hairpiece from Lordhair for 179 US dollars. If realism and comfort are really important to you then you should definitely consider Air.
Silk Top Hair System
For women experiencing pattern baldness and medical hair loss, Lordhair recommends a silk top hair system with a PU perimeter. The standout feature of this hair system is its injected silk top which creates the illusion of hair growing out from the scalp. During the base-making stage of this hair system, the hair is ventilated to the first layer of lace and a layer of silk mono is placed on top which means all knots are hidden.
A silk top hair system not only feels light but also gives you a highly realistic look! Due to its intricate base design, prices for this hair system start from 259 USD.
SuperSkin (S1): Super Thin Skin Hairpiece
The SuperSkin stock hairpiece from Lordhair has a thin translucent skin base so this hair system feels light and is easy to tape as well as clean. Like SuperSkin Remy, it has V-looped hair on the front and a graduated hairline to help create a realistic appearance. Single hair knots over the rest of the base are still natural and add to the hair system's durability.
SuperSkin has a slight wave and the standard CC front contour of most of our stock pieces. Check out the price of SuperSkin and order multiple units to get the best prices.
Champion (S7): Full French Lace Hairpiece
Any list of our top-rated real hair hairpieces would not be complete without the Champion. This stock hairpiece is ever popular and is one of the most breathable and comfortable hairpieces we have to offer. The all-over bleached knots make this one natural-looking hair system and its reinforced stitching make it more durable.
This full French lace hairpiece can support a medium-light hair density and costs 179 USD.
Watch the video below to learn how the Champion stock hairpiece changed the life of Chris:
Vigor (F27+): Fine Mono with Thin Skin
Last but not least, we have Vigor: a fine mono hair system with a thin skin perimeter and a lace front. This stock hairpiece for men is favored for its durable design and undetectable front hairline.
This hair replacement product has a medium hair density and its thin skin perimeter makes it very easy to clean and attach. Vigor costs 169 USD.
So, there you have some of the best stock and custom hairpieces that are helping men and women all over the world overcome hair their loss problems. If none of the hair systems that we have introduced match your needs, then please browse our complete range of hair systems. For the ultimate look consider a custom-made hair system that we will make to your exact specifications.
Our hair systems are shipped to more than 100 countries and all come with a 30-day money-back warranty.
Send your hair system queries to support@lordhair.com and feel free to connect with us on Instagram.

Email: support@lordhair.com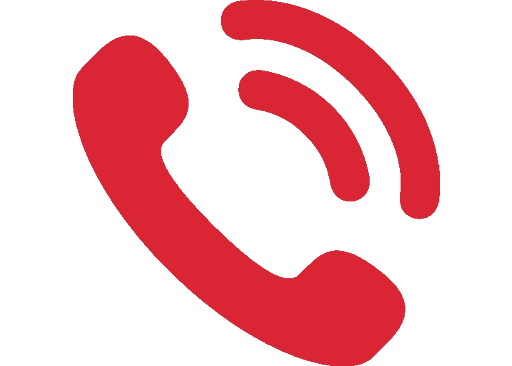 Tel: +86 532 80828255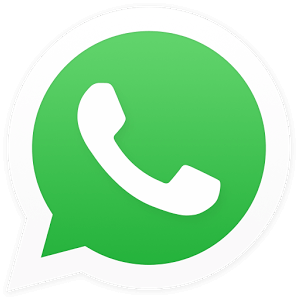 WhatsApp: +8618678615507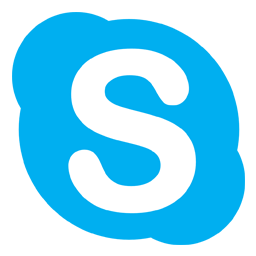 Skype: Lordhair
Find us on social media