Description
As part of our CSR program, we are offering free, fully-customized wigs to children under the age of 12 who are suffering from hair loss.
As such, we will donate $1 to this cause for every Lordhair hair system that we sell.
For more information, please visit Free Wigs for Kids:
https://www.lordhair.com/free-wigs-for-kids
Details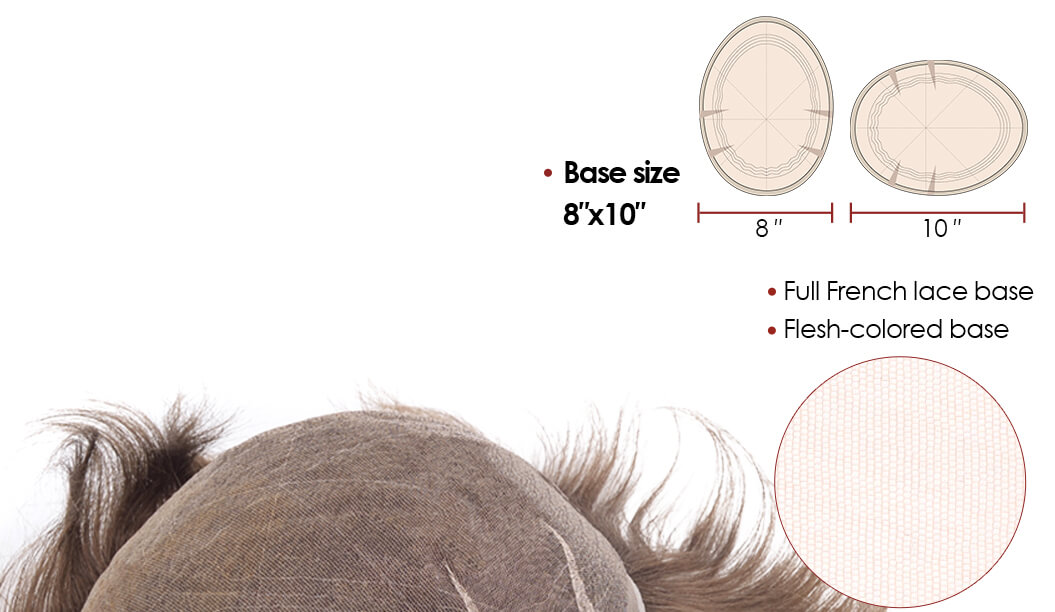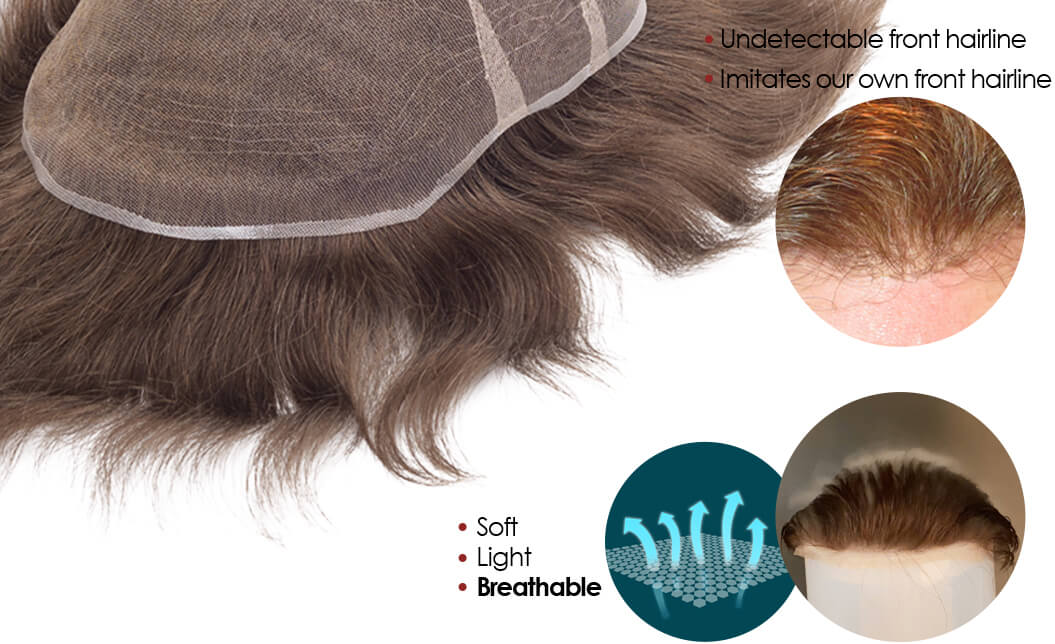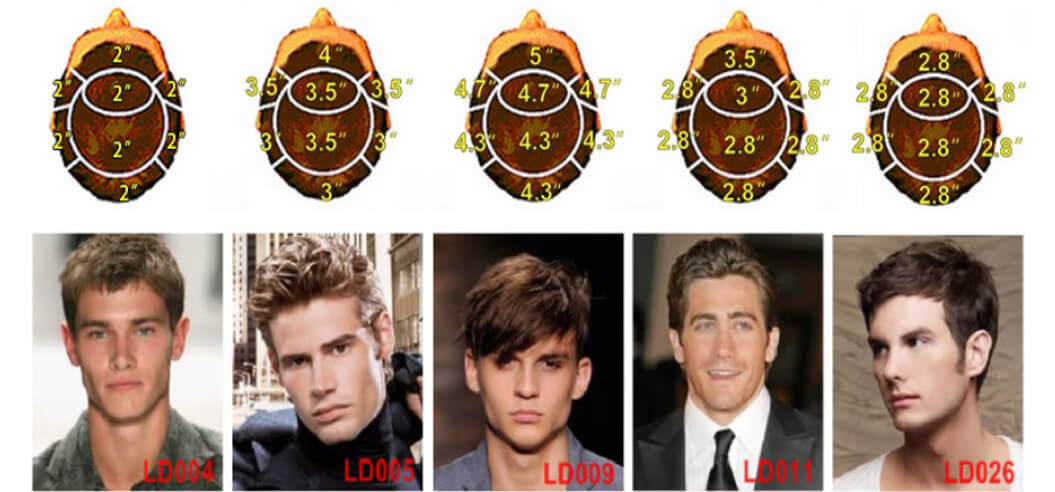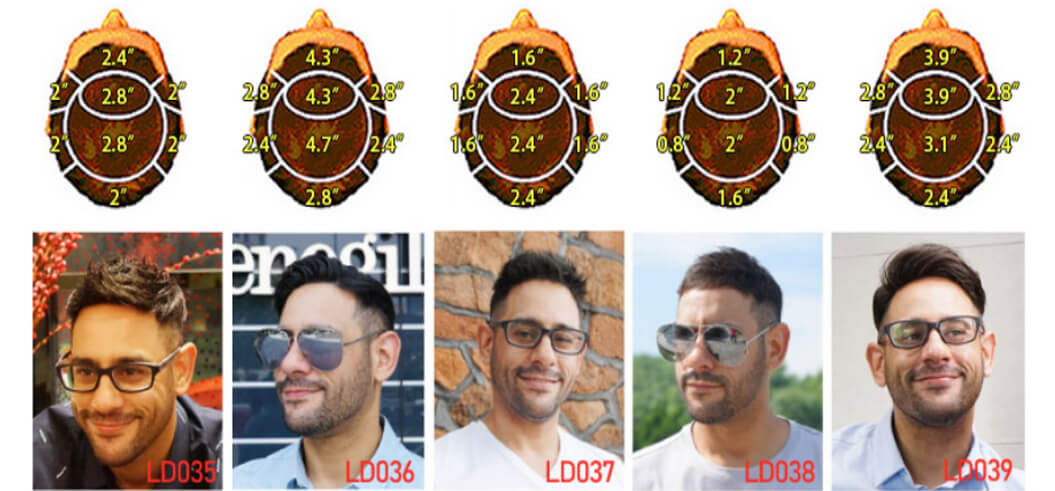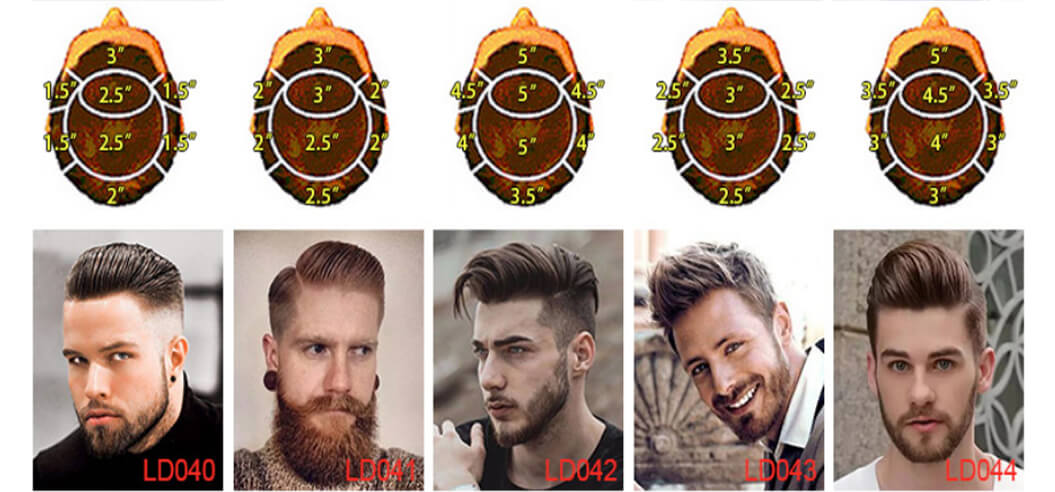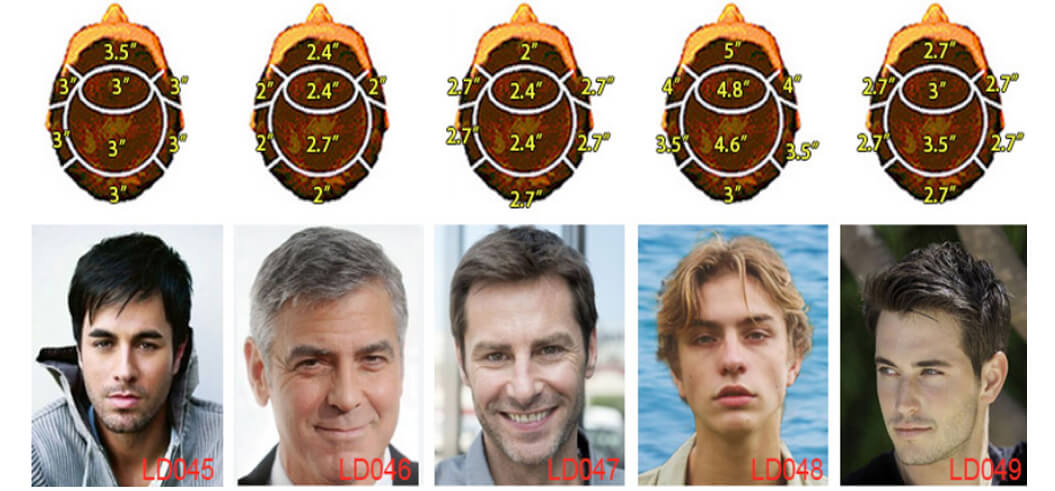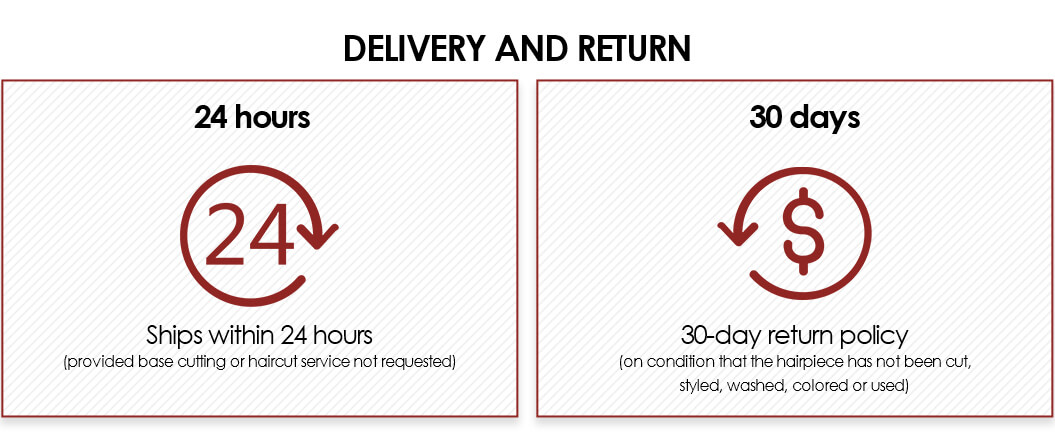 Specifications
Details
The Champion Remy has a full French lace base but what sets it apart from most of our other men's stock hair systems is its premium-quality, Remy hair. The roots of Remy hair all point in the same direction so you will find that the hair has a better feel and look to it. The nature of Remy hair means that the hair will stay thicker and stronger for longer time.
The differences between Remy human hair and Normal human hair:
As far as the base is concerned, it is exactly the same as the Champion. That means the full French lace base of the Champion Remy is very breathable and has a light, delicate feel to it. You are assured of a completely natural look and its natural appearance is enhanced by the bleached knots we do across the whole base.
Finally, its stitching lines add some durability to the base and help to reinforce its shape. So, if you are looking for premium-quality hair in an undetectable, stock hair system, then consider the Champion Remy.
The Champion Remy comes with medium-light density hair in a choice of more than 10 hair colors. Please note that we cannot bleach the knots for colors #1 and #1A.
We will ship this hair system out once we have received payment and you can then expect it in just three to five business days wherever you are in the world.
Below are the specifications for this product:
Base Design

Full French lace base with stitching lines for better shape and extra durability

Base Size

8" x 10"

Base Material Color

Flesh

Front Contour

CC

Colors Available

#1, #1A, #1B, #1B05, #1B10, #1B20, #1B30, #1B40, #1B50, #2, #205, #210, #220, #230, #240, #250, #3, #305, #310, #320, #330, #340, #350, #4, #405, #410, #420, #430, #440, #450, #4ASH, #5, #6, #7, #7ASH, #18, #22

Hair Length

5"

Hair Density

Medium Light

Hair Type
100% human Remy hair
Curl & Wave

30mm

Hair Direction

Freestyle

Bleach Knots

Bleach Knots all over (not available with color #1 or #1A)
Advantage

Soft, light, totally breathable and undetectable

Delivery

Shipment takes place within 24 hours generally. If you need to cut the base size or pre-cut hair length before shipment, then takes longer time, usually needs additional 3 working days.

Kind Reminder

When you receive the order, if you find there is any problem or you are unhappy with the hair toupee, please do not have the unit cut, styled, colored or washed, but contact us instead. Lordhair customer servie will discuss with you and try to exchange a perfect one. Rest assured that we guarantee 30-day return if the hairpiece is not cut, styled, washed, colored or used.

If you ask us to cut the base size, cut the hair length, or make any alteration to the stock system before shipment, it cannot be returned for a refund.

Please cut the excess lace or skin before you attach the hairpiece to your head.
If this stock hairpiece doesn't meet your needs, you are welcome to customize it by CLICKING HERE.
Colors Available
The hair color pictures are only for reference. Please be aware there might be color differences due to different monitors or screens.
About Hair Cut
Besides top-quality non-surgical hair systems, men's hairpieces, and realistic wigs, we also provide top-notch hair cutting and styling service at additional price of $20 USD only. The best part is that the cut-in only takes 3 business days! Send the pictures of your favourite hairstyle to us, or choose one from the pictures below. Provide the hair length you prefer after cutting so that we can customize your super thin men's hair system with lace front just the way you want.
Reviews
Customer Reviews (12)
Fantastic

Review by

Bradley

| | |
| --- | --- |
| Product Rating | |
| Delivery Rating | |

Great quality much better than my usual guy I go to who charges the earth very full and natural love it !

(Posted on 8/20/2020)

BEST EVR YET !!

Review by

Peter C***

| | |
| --- | --- |
| Product Rating | |
| Delivery Rating | |

HAVING USED MANY HAIR-UNITS FROM LORDHAIR PREVIOUSLY, I DECIDED TO TRY THE REMY HAIR, AND FOUND IT EXCELLENT. LIGHT-WEIGHT, COMFORTABLE,, AND SO REALISTIC IN APPEARANCE !! WELL-WORTH THE SMALL INVESTMENT !!

(Posted on 8/11/2020)

love it , breathable and cool

Review by

jack

| | |
| --- | --- |
| Product Rating | |
| Delivery Rating | |

love it , breathable and cool

(Posted on 6/17/2020)

Excellent

Review by

Steve H***

| | |
| --- | --- |
| Product Rating | |
| Delivery Rating | |

So much better than my current hair system that I pay so much more for and the quality and realism is far superior.

(Posted on 5/27/2020)

Excellent product

Review by

William P***

| | |
| --- | --- |
| Product Rating | |
| Delivery Rating | |

Beautiful natural soft human hair. Quite satisfied with hair piece

(Posted on 5/19/2020)