How to Get Your Hair System Cut During Lockdown
By:

Lordhair

2020-06-19 09:52:41
Salons and hairdresser's may still not be open where you are or if they are open, they may have only recently done so and are now having to follow many new hygiene rules that can make getting a haircut less of the warm, friendly experience it usually is. It is no wonder the internet is awash with self-haircut tutorial videos and before and after transformation videos as people take haircuts into their own hands these days.
It's all very well if you have your own long, unruly hair to cut or if you like the shaved look but what if you wear hair systems? Have you tried to embrace baldness or a closely-cropped look or are you making do with a hair system that may have seen better days? We're here to tell you that you don't have to resort to a bald look and that you can still be wearing great-looking hair replacement systems regardless of Covid-19.
Our hair systems can get to you wherever you are in the world in just a few days. But did you know that we can send you hair systems that will be ready to wear the moment you receive them? We offer a haircut service where we cut and style your hair beforehand. There will be no need to have to sit around and wait for the salons and hairdresser's to open or for an appointment slot to become available or even to resort to cutting your own hair system by following one of those YouTube self-haircut videos.
Lordhair cutting and styling service
Our stock units all come with 5-inch hair but this is usually too long for people. As such they may look strange if you were to attach them to your head as they are. However, we can cut and style the hair and give you a pompadour or a side parting or a quiff or whatever it is you want. We will cut it in such a way that you will be able to attach your hair system to your head and have it blend in with your own bio hair for an undetectable and stylish look.
Here are some of our customers who chose our haircut service and then installed their hair systems at home.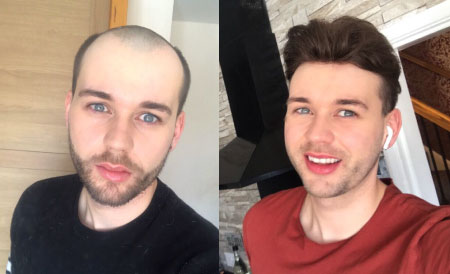 Jonathan chose haircut LD044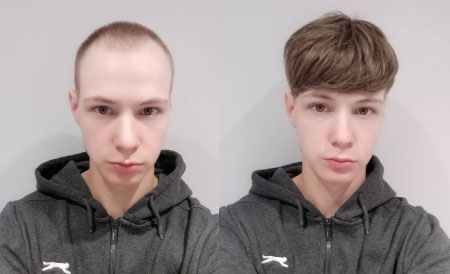 Berni chose haircut LD009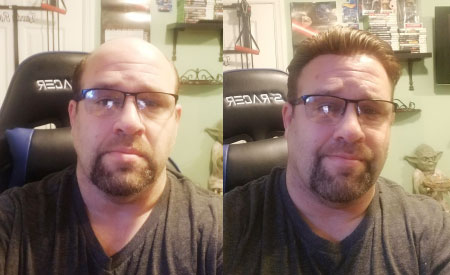 Cesar chose haircut LD040
When it comes to choosing our pre-cut and style service you just need to click 'yes' to the 'haircut' option on the product page of our hair systems. You will then be able to choose from 20 hairstyles.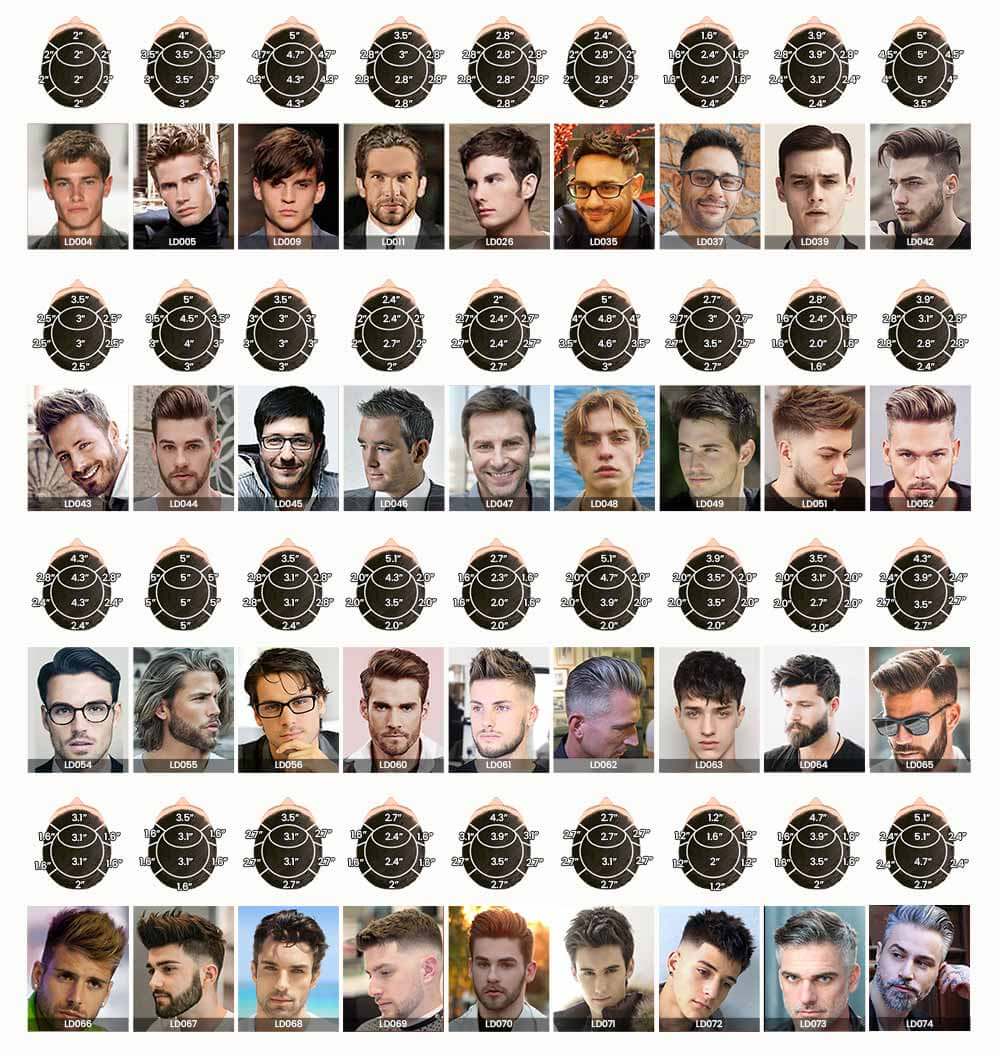 Are all these hairstyles suitable for my Lordhair hair system?
That depends on which hair system you ordered. You're best confirming with our customer service team but as a rule of thumb, the more natural the hair system, the more styling options you will have. If you know you want a pompadour or a brushed-back style then you will have to make sure your hair system has a very natural front. Think Swiss or French lace or 0.03mm ultra-thin skin. Since these hair systems are highly realistic all over the base they are also suitable for side partings. If you're going to wear your hair down and will not be exposing your hairline then the realism of your hair system will be less important.
Can you do other hairstyles?
Yes, we can! Many customers have their own ideas and we can accommodate most, if not all, hairstyles. You just need to send us an email with some photos and any extra information you need to share and we will confirm the hairstyle with our in-house stylist. If you know what length you want different sections of the hair to be then let us know - the more information the better!
How much does it cost?
Our haircut service costs just $20 (approx. €18/£16) and please allow up to three days for us to cut and style your hair before we ship your hair system to you. It'll be worth the wait!
I bought a hair system from another company. Can I still use your haircut service?
Unfortunately, not. We only cut the hair of our own hair systems.
So, don't let lockdown and restrictions stop you from buying new hair systems. The Lordhair haircut service gives you a way of wearing a brand new hair system without having to step out of your front door. If you're a little unsure about the attachment process, our customer Michael - who opted for our haircut service - recently shared how he attaches his full thin skin hair system or you can read the attachment guides on our website.
If you have any questions about our haircut service or how we can cut and style your men's hairpiece then please just send an email to support@lordhair.com and we'll be happy to tell you more about what look we can create for you.


  Email: support@lordhair.com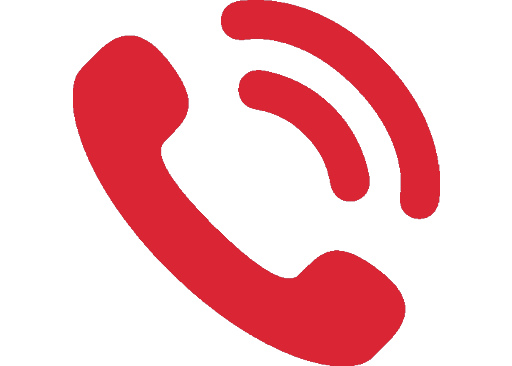 Tel: +86 532 80828255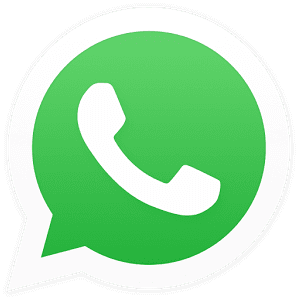 WhatsApp: +8615698163279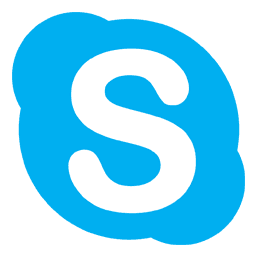 Skype: Lordhair
Find us on social media