ForHims for Hair Loss: Products, Reviews, and More
By

Victor Lordhair

2022-07-27 17:04:00
633 views
The battle against hair loss is being fought on many fronts. That's why there is no dearth of products, treatments, and brands that claim to effectively stop hair fall in men. ForHims is a telehealth brand that appeared in the hair loss landscape some years ago with a lot of promise.

While there is no shortage of content promoting the use of ForHims to conceal hair loss and thinning in men, many questions still remain in the minds of new users, namely:
Are ForHims products safe to use?
What are popular hair loss treatment products of HIMS for men?
How do customers review ForHims solutions?
What is the best alternative for aggressive hair loss or complete baldness?

In this blog, Lordhair - a leading global supplier of hair toupees - will answer all such questions about using ForHims for the treatment of hair loss and thinning. Since some of you might be in a hurry to learn about ForHims treatments to stop male hair loss, here's an FAQ version of the blog.

What is HIMS?

HIMS is an American telehealth company that provides healthcare consultations, prescription, and over-the-counter drugs for treating hair loss in men.

What ForHims products for hair loss are used by men?

The following ForHims products are popular amongst men to fix hair loss and thinning:
Minoxidil
Finasteride
Biotin gummy vitamins
Hair thickening shampoo and conditioner

How do customers review ForHims' hair loss products?

Buyers have mixed feelings about using ForHims solutions for male hair loss. While people at the beginning of their hair loss journey have reported good results, men with advanced hair damage have reported limited satisfaction.

What is the best alternative for ForHims for hair loss in men?

Hair replacement systems are considered the best alternative to ForHims for fixing aggressive hair loss, baldness, and major overall thinning in men.

Now that we are done with the TL;DR version, let's learn about ForHims products in detail, starting with some company background first!

What is For Hims?

HIMS is an American telehealth company that provides healthcare consultations, prescription, and over-the-counter (OTC) drugs for treating various conditions in men including hair loss and erectile dysfunction (ED). Founded in 2017 by Andrew Dudum, the company seeks to help males get rid of uncertainty regarding hair loss and make healthcare more accessible.

The ForHims products offered by HIMS have helped thousands of men slow down and reverse hair loss or thinning. Besides providing healthcare solutions for men, the American telehealth company is also known for helping women deal with skin care, birth control, and sexual health issues with its medical-grade treatments.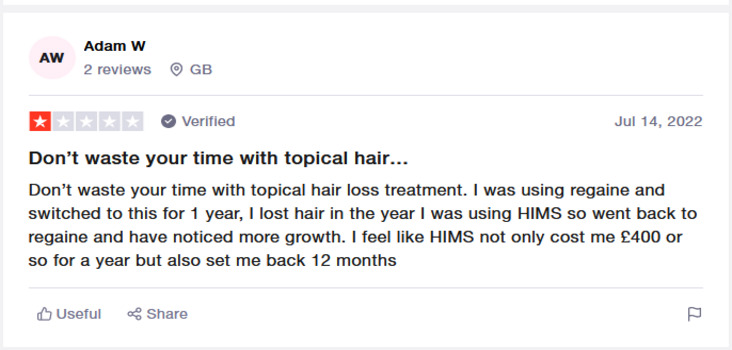 Which ForHims Products for Hair Loss are Used by Men?

HIMS offers a vast range of FDA-approved prescription medications for preventing and treating hair loss problems in men. The following are the most popular ForHims products used by balding males across the globe:

#1 Minoxidil

This is one of the popular medications offered by HIMS for fixing hair loss. Minoxidil is an over-the-counter (OTC) drug that has been helping men deal with thinning and hair loss for decades now. Manufactured as a liquid solution and foam by Hims, it works by reducing the resting phase (also called the telogen phase) of the hair growth cycle and sending strands back to the active phase (also called the anagen phase).

Minoxidil also brings oxygen and nutrients to the scalp by increasing blood flow to hair follicles. Both ForHims' Minoxidil topical and foam solution for men's hair loss comes in the strength of 5% and can be bought either as a one-time purchase or subscription every 1-3 months. Balding males can apply them to their heads twice a day to put an end to hair fall and boost hair growth.

#2 Finasteride

Just like Minoxidil, ForHims' Finasteride is also approved by the Food and Drug Administration (FDA). The company offers this medication in topical and pill forms. Finasteride helps men prevent testosterone from evolving into dihydrotestosterone (DHT) - a hormone that can lead to hair loss. It blocks the action of an enzyme called 5-alpha-reductase.

Although ForHims' Finasteride can slow down hair fall, it cannot stop it completely. According to dermatologists, many users who did away with this medication noticed shedding within a few months.

15 side effects of Finasteride worth checking out before Fin use

#3 Biotin Gummy Vitamins

Many biotin supplements sell the promise of good hair growth to men, and biotin gummy vitamins from HIMS are one of them. They are known for aiding the recovery of hair strands and strengthening weak shafts. Taking the right dosage of biotin gummy vitamins stimulates keratin production in hair and boosts the rate of follicle growth.

The company also claims that the consumption of vitamin supplements improves the strength and texture of hair. Other than hair loss, some men also use ForHims biotin gummy vitamins for strengthening their fingernails and skin barrier, and refining heart, nerves, and digestion conditions.

#4 Hair Thickening Shampoo and Conditioner

Another ForHims solution for male hair loss, HIMS hair thickening shampoo packs the goodness of saw palmetto - a species of palm - that targets unbalanced DHT levels and aids hair growth.

ForHims conditioner, on the other hand, is known to be rich in niacinamide that promotes hair thickness. It claims to decrease the amount of DKK1 protein that leads to hair shedding in men.

HIMS suggests men use its thickening shampoo and conditioner regularly for the best results.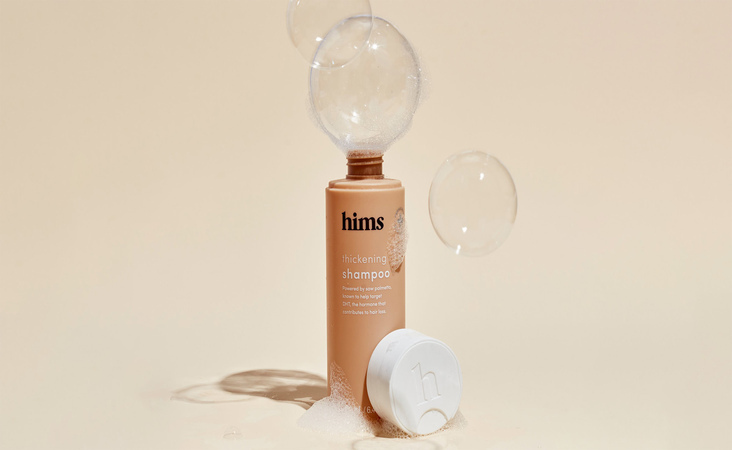 How do Customers Review ForHims Products?

The idea of introducing a wide range of ForHims hair recovery products for hair loss is indeed really good but it's important to know what the customers have to say about them.

According to data, HIMS has the approval of the Better Business Bureau (BBB) and its website gave the company an A+ grade but the reviews online tell a different story. The average customer rating on the Product Hunt website is 2.2 out of 5. Visit the link to check out reviews of For Hims.

We have also gathered some ForHims reviews from users across the internet. After reading them, men suffering from hair loss and thinning will be able to conclude whether they should buy these hair recovery products or not.

Here are reviews for ForHims hair loss products:

#1 Jerzee Lee's ForHims review

For Jerzee Lee, ForHims products have done wonders. He was happy with the American telehealth company's services and found it to be professional and courteous. Check out what Jerzee has said in its review: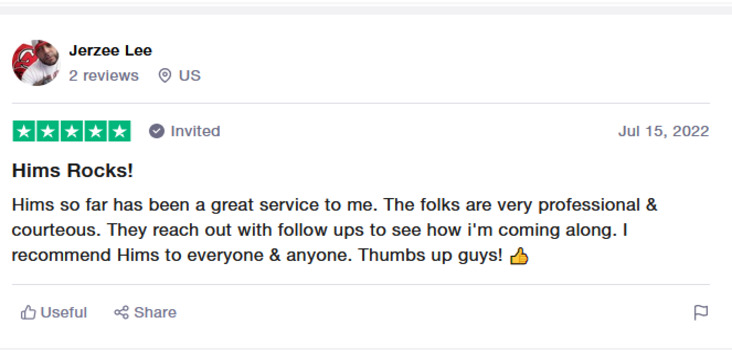 #2 Adam W's ForHims review

Unlike Jerzee Lee, Adam W. was not happy with HIMS. The professional from Great Britain bought ForHims Minoxidil solution for treating his hair loss and used it for around 12 months. However, instead of helping him get his head full of hair back, it delivered something else. Check out what Adam said in his HIMS review:

#3 Peyman Youseflan's ForHims review

Mr. Youseflan bought ForHims hair thickening shampoo for treating hair thinning. The product didn't work well for him and he was unable to cancel his subscription for 3 months. This is what he said in his For Hims review: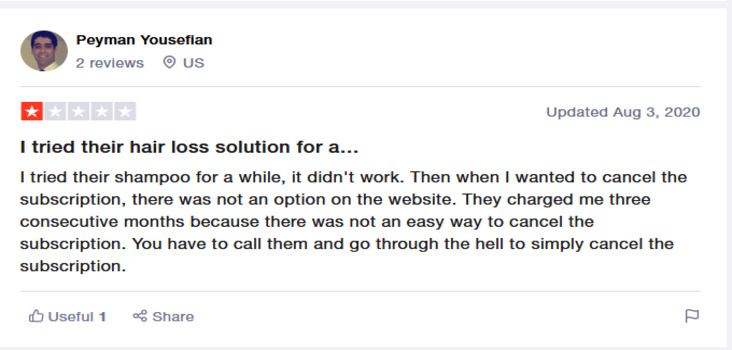 #4 John Fracchia's ForHims review

It's not like everyone was disappointed with ForHims products for men's hair loss. Like we said earlier, there were happy customers too. And John Fracchia is one of them. He bought his hair care product from HIMS' website and has been using it for a year. John got the results he wanted. Here's what he said in his ForHims review:

Also, check out HIMs reviews on Trustpilot to discover more experiences.

What is the Best Alternative to ForHims for Hair Loss in Men?

Hair loss is depressing but not getting desired hair results and facing side effects even after spending $$$ on multiple hair recovery solutions is more frustrating. That's why we recommend using hair systems.

Hair systems are constructed using real human hair hand-woven onto a base made of premium skin-friendly materials. Also known by the name modern-day wigs and hair toupees for men, they completely cover the part of the head that is affected by hair loss and thinning.

Attached using tape, glue or even clips, our hair replacement systems for men are made of 100% human hair that delivers an ultra-realistic look. And that's not it! Here are some more advantages to buying premium men's hair systems from Lordhair:
Deliver instant results
Can be attached quickly
Highly cost-effective
Semi-permanent with regard to attachment. Wearers don't have to take them off every day - they stay on whilst you sleep and shower
Comfortable, breathable, and durable
Easy to order online
Professional customer service
Fast, free worldwide shipping

Browse our complete collection of hair systems and hairpieces for men

ForHims for Hair Loss in Men: Final Words

It's not like prescription and non-prescription ForHims hair loss treatments don't work. They do wonders for some men. However, they are not perfect for every hair loss story. That's why Lordhair recommends men with partial or complete hair loss experience hair replacement systems.

We design and supply some of the world's best range of wigs and custom hair systems for thinning hair for men and women. Our hair recovery products are shipped to more than 100 countries and come with a 30-day money-back warranty!

Got any queries for us? Send them to support@lordhair.com and have them answered by our hair experts.

Also read:

Types of wigs caps to consider for your next purchase
Hair celebrity toupees that even Hollywood A-listers trust
Side effects of Minoxidil for hair loss
Harmful chemicals in shampoo that cause hair fall
Discover hair wigs for men in 2022

Email: support@lordhair.com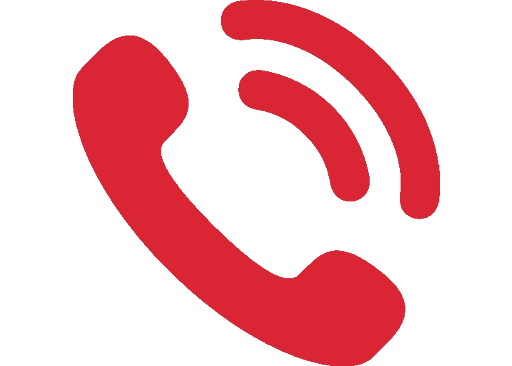 Tel: +86 532 80828255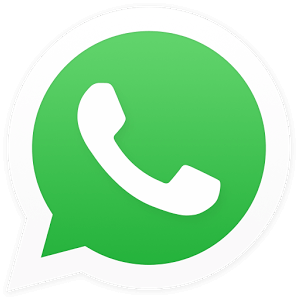 WhatsApp: +8618678615507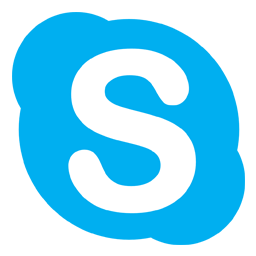 Skype: Lordhair
Find us on social media