What Are the Different Types of Knots Used in a Hair System?
Feb 23, 2018 2:07:06 AM
666 views
If you're familiar with lace hair systems in particular then you may well know something about knots. Knotting, after all, is one of the ways we attach hair to your hair system. Knots play a big part in determining how natural and how durable your hair system will be so it's important you know something about them.
During the course of this little blog, we're going to fully familiarize you with the different types of knots that we use at Lordhair as well as covering their respective advantages and disadvantages.
First up, we have single knots. The smallest of the knots. Tiny, in fact. Single knots are virtually undetectable and a natural appearance is therefore guaranteed. With regard to your hair, you'll be able to comb it in different directions easily. Since hair tends to lie flat with single knots, you'll find that single knots are often used on the temples and sides of a hair system. Single knots are unfortunately not so strong and loosen and shed more than other knots. That's why we rarely use them across the whole of a unit.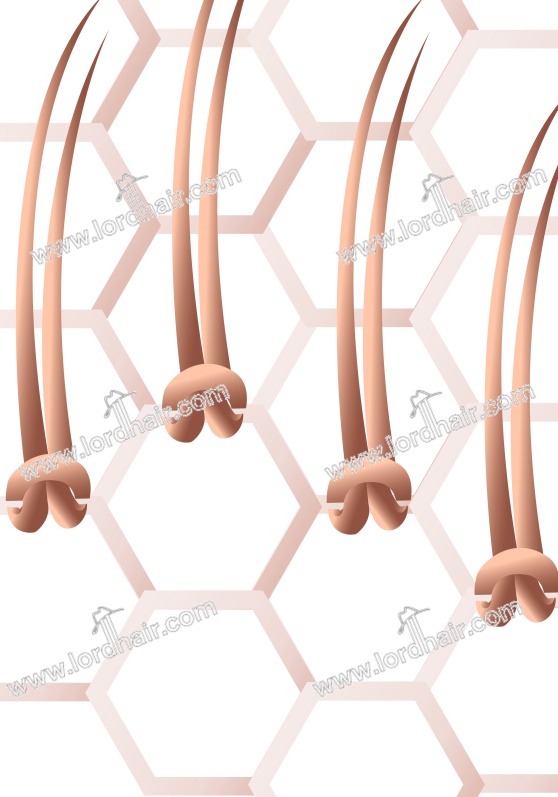 Next, we have single split knots. They are stronger than single knots since they loosen more slowly and are typically found across the front area of our lace hair systems to help create a natural and gradual hairline. We also use them on skin hair systems. However, the two strands of hair on a knot stand in different directions so they may not look so neat as other types of knot.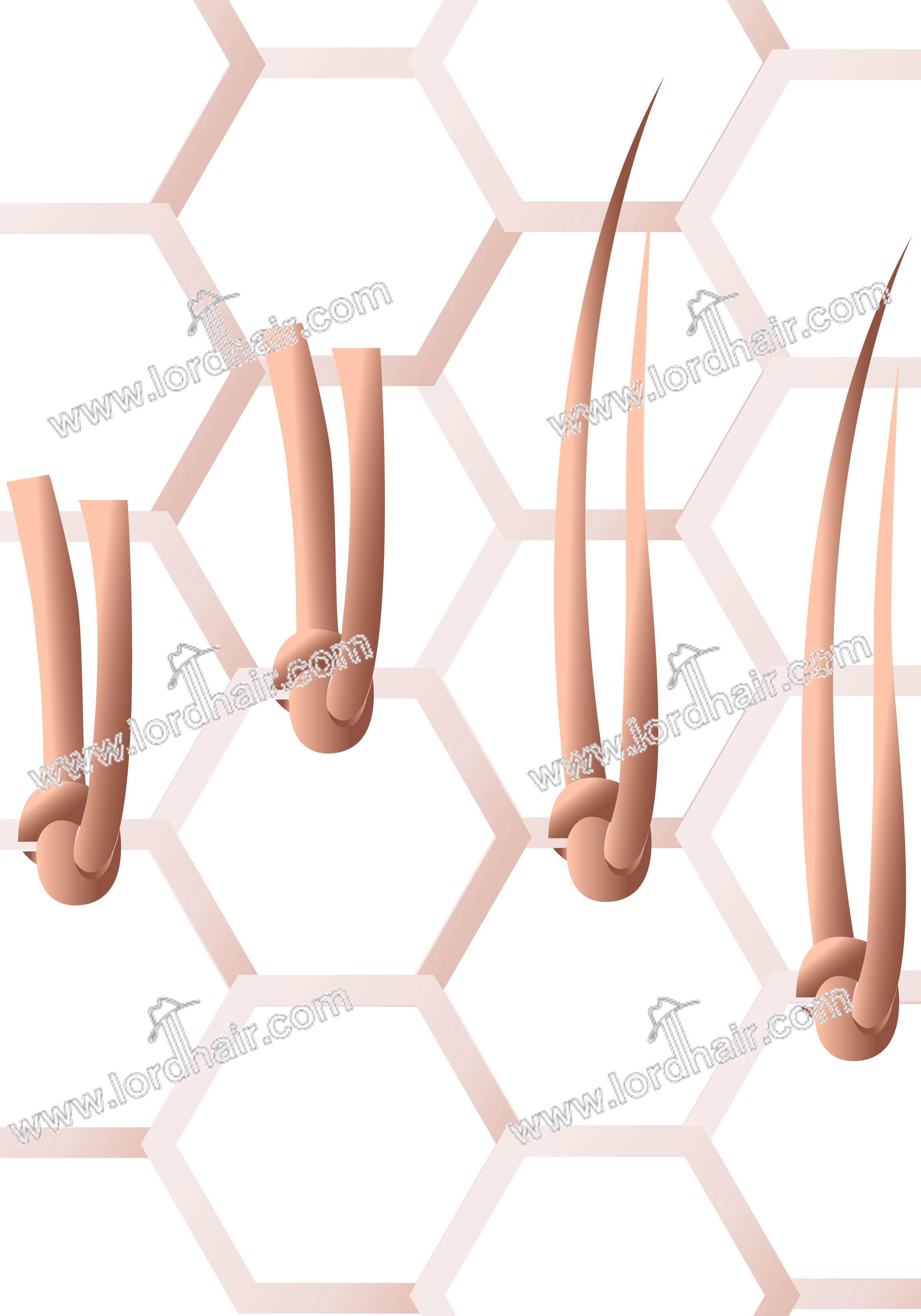 Moving on, let's take a look at double knots. The strongest, most durable of all the knots. Hair can be easily combed in any direction with double knots and you'll find them commonly used on the integration systems or stretch mesh favored by women. Compared to other knots, they are big and much more noticeable hence why they're used on the back and sides and not on the front of hair systems.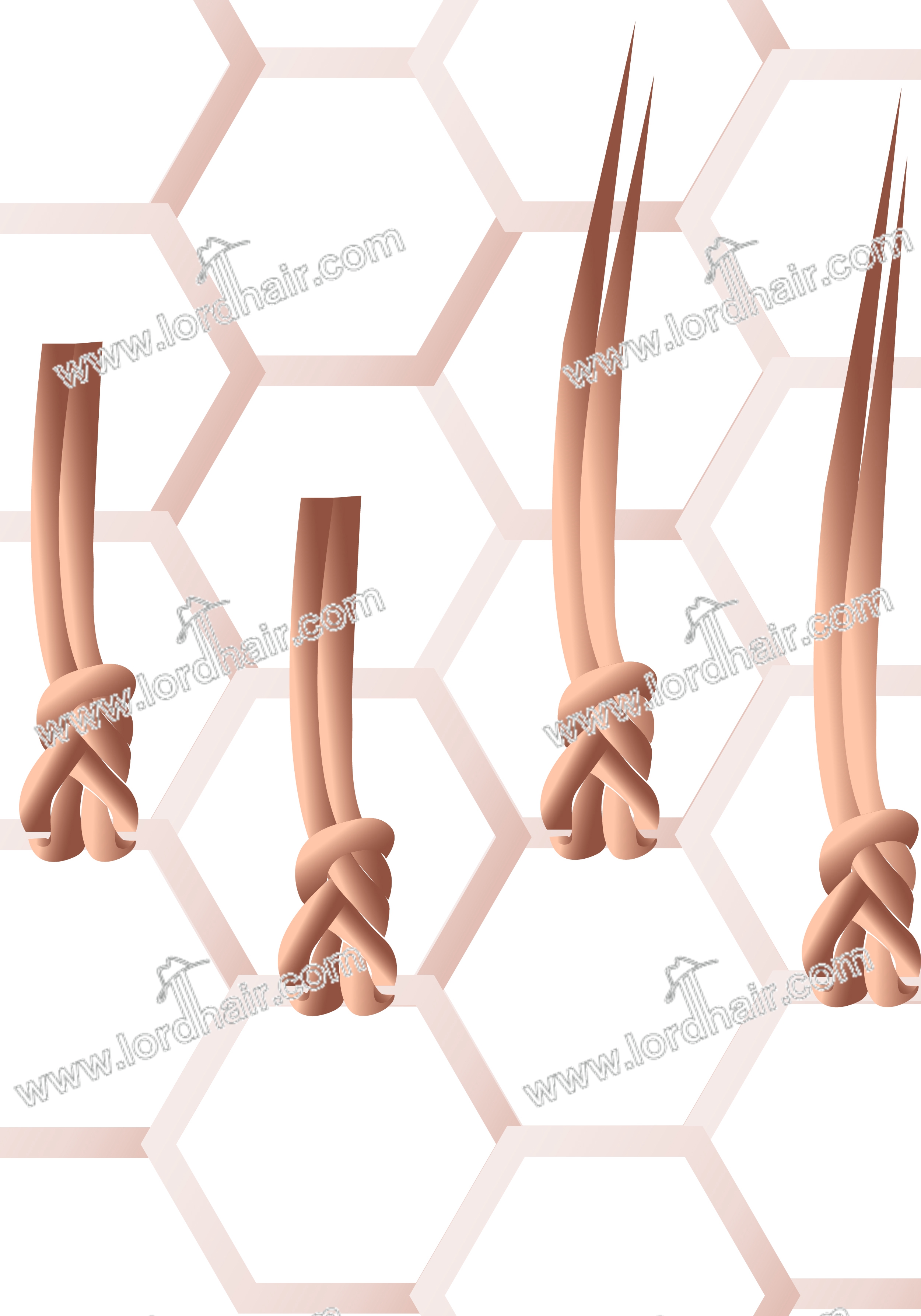 Finally, there are double spit knots. They can offer a nice middle ground as they are stronger than single split knots but smaller than double knots. Widely used on lace and mono hair systems although not on the front areas. Double split knots allow your hair to be easily combed in any direction you please.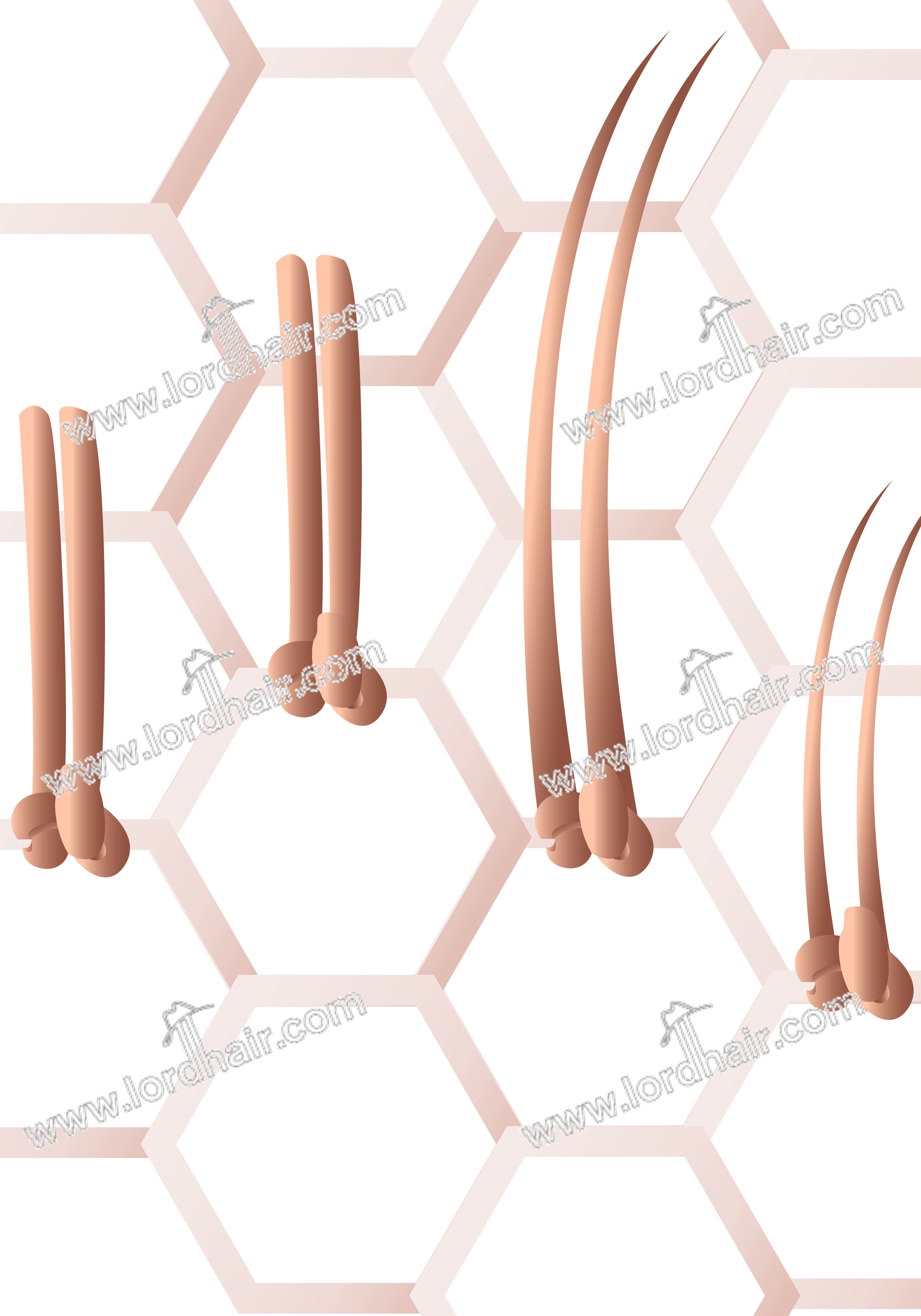 We hope you're now a bit clearer on your full range of options when it comes to the knotting method but as ever, if you have any questions then just get in touch the usual way.
You must be logged in to post a comment.
click here to log in