5 Male and Female Models Who Nail the Bald Look
By:

Victor Lordhair

2023-06-28 20:37:00
The definition of beauty has evolved a lot in the past two decades. There is no dearth of bald models and influencers, making waves in the fashion industry, challenging conventional norms, and redefining beauty. But some have contributed more to the bald and beautiful movement than others.
In this blog, Lordhair - trusted globally for hair systems and wigs - will talk about iconic supermodels and trendsetters who have rocked the bald look flawlessly. If you plan to go completely bald, these personalities could become a source of inspiration for you.
Let's begin!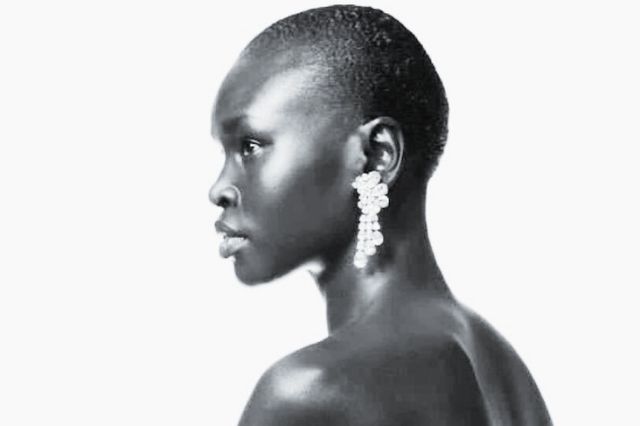 Models with the Bald Look
Below are some of the top supermodels who nailed the bald look on the ramp:
Alek Wek
Alek Wek is a Sudanese-British supermodel who gained international fame and recognition for her striking beauty and unique features. She challenged the industry's Eurocentric beauty standards with her dark skin, shaved head, and stunning bone structure.
Alen Wek's strong presence on the runways and magazine covers inspired many others to celebrate their individuality and true beauty. Her presence in the fashion industry sent Africans and Asians a strong message on diversity and inclusivity as well!
Grace Bol
Grace Bol is a South Sudanese model who has graced numerous fashion shows and magazine covers with her captivating bald look. She serves as an inspiration to young African women who want to make a name in the world of fashion.
Grace Bol's bald head not only accentuates her striking facial features but also showcases her African heritage. She exudes elegance and confidence with her regal presence and serene demeanor.
Want to read about Hollywood celebrities who have experienced baldness and thinning? Check out these blogs:
- Does Donny Osmond wear a toupee?
- Everything about the Jon Cryer baldness rumors
- Has Johnny Depp undergone a hair transplant?
- Did Frank Sinatra wear a toupee?
Shaun Ross
Shaun Ross is an American model and actor who is known for his exceptional talent and advocacy for inclusivity and representation. Rather than hindering his aspirations, his unique features and bald look propelled him to the forefront of the fashion industry.
As a model with albinism, Shaun Ross challenges the traditional ideals of beauty and masculinity. He has broken down the barriers and paved the way for men and women with rare genetic conditions to pursue fashion aspirations. Check out his Instagram for his latest photos.
Rick Genest (Zombie Boy)
Rick Genest was famously known as "Zombie Boy" and gained worldwide attention for his heavily tattooed body including a skull tattoo covering his face. Whilst perhaps not everyone's cup of tea, his looks and shaved head became his trademark showcasing his spirit and unique artistic expression.
Rick Genest's presence on the runway and in music videos challenged the societal perception of beauty, proving that true beauty lies in embracing one's individuality. Sadly, the supermodel died in August 2018 after falling from a third-floor balcony in Montreal, Canada.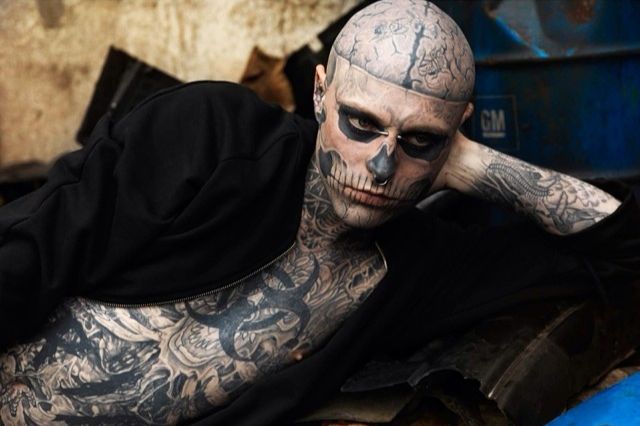 Slick Woods
Slick Woods is an African-American model and activist who has shattered traditional beauty standards with her bald head, androgynous features, and a gap-toothed smile. She is known for her boundary-pushing style and fierce personality as well.
Slick Woods has become an icon of self-acceptance and empowerment. Her unique look has landed her campaigns with major fashion brands and solidified her place as a trailblazer in the industry. Personally, we think she would still look gorgeous in a women's wig as well.
Supermodels with the Bald Look
Models with bald looks have become beacons of inspiration and change in the fashion industry. Many other models such as Margaret H Baker, Naomi Campbell, and Gail Porter have redefined beauty standards, shattered stereotypes, and encouraged others to embrace diversity.
Whilst that ends our blog on models who pull off a bald head, here's a quick intro of what we do as a brand to help people with hair loss and thinning:
Lordhair ships wigs and hair toupees to 100+ countries and gives the promise of premium quality while doing that. Our hair replacement systems are popular amongst men and women experiencing hair damage due to aging and medical conditions.
Please contact us or leave a comment below as we'll be happy to answer your queries and give you more information about what we can do for you.

  Email: support@lordhair.com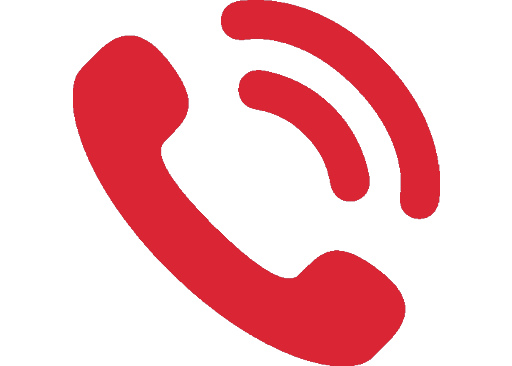 Tel: +86 532 80828255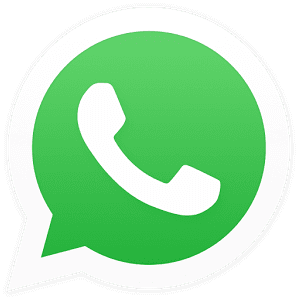 WhatsApp: +44 7729828550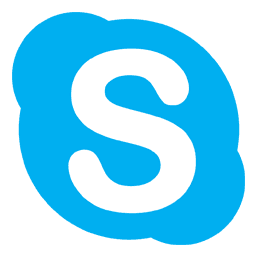 Skype: Lordhair
Find us on social media