Wigs for Small Faces & Heads: Best Women Hairstyles for 2021
By

Lordhair lordhair

2019-07-02 10:13:48
8512 views
This blog about wigs for small faces was originally written in 2019 and just got updated this year to include some new hairstyles for you to check out!
Wig experts of Lordhair know the struggle to find the best wigs for small faces and that's why we decided to create this blog to help ladies with small faces select the appropriate wig. Let's see some of the best petite wigs for people having small heads.
Pixie hair
This wig hairstyle is a trendy one right now. This short hair wig goes perfect with small faces and heads. It looks more appealing with light hair colour like blonde and is considered as a 'classy woman' look. It is suitable for every occasion and doesn't need much maintenance; just a brush in the morning and you are ready to rock your day. This wig for small faces is also easy to carry.
Short hair with bangs
This is one of the most popular hairstyles for the people with small faces who wear wig. The length of hair is medium (to the shoulder). The hair of this wig is volumized and bouncy. You can give a good curly texture to your hair which will make it look more funky and stylish. It looks best during any wedding celebration or club party.
Short waves
This is a common hairstyle and can be easily styled with short hair wigs especially for small heads. The hair length is supposed to be medium. The hair is given a wavy and natural texture which volumizes the entire look. This wig style can go along with every occasion, be it a party or office event. It is classy yet funky.
Need a high quality wig asap for something urgent? Browse stock wigs for women
Symmetrically shaped hairstyle
Another pretty looking hairstyle for women with small face. In this hairstyle, the fringes of the front portion swings on the forehead while the rest of the hair are made in a small symmetrical bun. It adjust with the texture and the shape of the face very well. This wig hairstyle for small faces is perfect for formal parties and weddings.
Straight long hair
Yes we know, this is a very common hairstyle. So you must be wondering why it is in the list of wigs for small faces? Well, this hairstyle will look amazing on your small face. Due to straight and sleek hair look, your face doesn't get overshadowed from the heavy texture of it. This hairstyle is appropriate for every occasion.
Asymmetric Bob
This hairstyle is very trendy amongst millennials. This new era petite wig for small heads looks very cool and is perfect for people who want to define a particular profile of their face. This wig style has longer length of hair on one side and shorter on the other. It sets perfectly in both casual and formal events. The wig hairstyle is easy to maintain as simple trimming is enough to keep its grace.
Need regular supply of hair care tips and hairstyle ideas? Follow Lordhair on Pinterest
Muffed up
This hairstyle works wonders for small faces as it add length to the small face. This wig hairstyle for small faces is created by curling or adding volume to the crown portion of the hair. Women having small or less than medium hair length can do this hairstyle. Muffed up hairstyle gives a very casual look and can be done on a daily basis.
The Top Knot
This hairstyle is gaining popularity these days and it is considered as a summer trendy look. This hairstyle deals with a high bun that helps to give a sleek, elongated and stretched look to your face. It is also perfect for round face. This wig for small faces and head is a party look. Women with longer hair can achieve this wig hairstyle easily.
Bob with fringe
Try to experiment with this look and you will love this. We are sure you must have seen many female stars carrying this hairstyle. Once you will add bangs in your look, it will make your face look a bit bigger. It will look great with straight short hair (shoulder length) with lower part curled inwards. That will give a volumized look.
Puff with ponytail
This hairstyle of wig for small faces is a classic one and is popular amongst young girls. This hairstyle has a puff that helps to add length to your face. The ponytail is recommended to be wavy that further add a volume to your hair making your face look bigger. This style is perfect for parties and casual go-to-shopping look.
Braided hairstyle
Braided hairstyles have been super popular in 2021 and are still gaining popularity amongst girls with small heads. Since braids are really diverse, they can deliver a multitude of hairstyles with minor tweaks.
Try braided hairstyles with medium and long hair wigs for women in 2021 to get a ravishing look. However, do remember that braids take some time to master. So, have some patience with them!
Loose wavy hair
Loose wavy hair is a popular hairstyle for modern women with small faces. Millions flaunted this hairdo to dinners, work, weddings, and special occasions in 2020. And we think 2021 is going to be no different.
If your hair is short, then, the loose wavy look is easiest to master with a medium or long hair wig. Browse our collection of hair systems for women to start shopping!
Half-up hairstyle
Another hairstyle perfect for women with small heads. Just like the above hairdo, this one can be best mastered with a medium or long hair wig. To get this look, simply divide your hair symmetrically from the center and tie up the top hair at the back, keeping the side hair free and flowing.
Hair-up hairdo also looks gorgeous with curls and waves. Accessories are also widely used with this hairdo! In short, this hairstyle is a great pick for women with a small face as well.
Check out 10 Wig Hairstyles For Round Faces to Look Like a Diva
Wigs for small faces - Buy smart
While small faces fit traditional beauty standards perfectly, you must know how to style the hair or wig to look your best. The best thing about most of these hairstyles is that it doesn't matter what age group are you in; all are going to look fabulous on you!
The only one issue left to be discussed is the quality of wigs you are going to wear. No matter how dope your hairstyle is, it will look like a disaster if you are wearing a low quality wig or hair system. Only a high quality wig can give a natural look with the versatility of real hair.
Lordhair brings the highest quality wigs and for women across the world. Browse our growing catalogue of women wigs & hair systems to find the perfect one for you!
Not sure what to buy? Email us at support@lordhair.com to speak with our hair experts!

Email: support@lordhair.com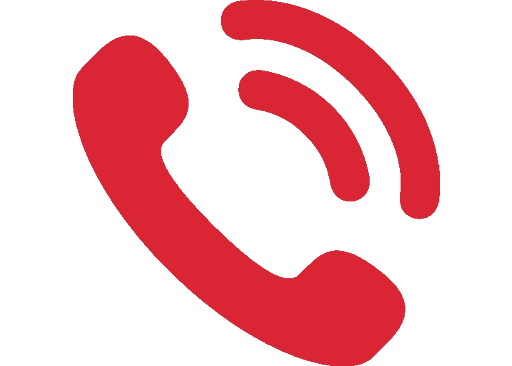 Tel: +86 532 80828255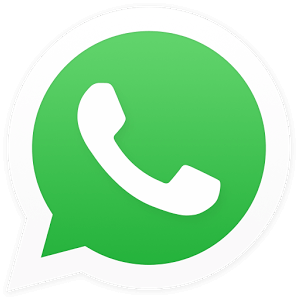 WhatsApp: +8618678615507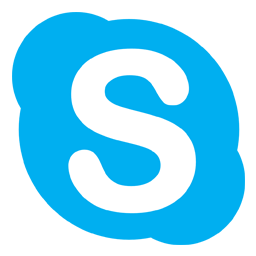 Skype: Lordhair
Find us on social media