Prevent Hair Loss in Women - 7 Ways to Keep Hair Strong
By:

Lordhair

2019-06-25 03:39:32
Having healthy and strong hair can boost your confidence while making you feel ready to take on the world. But, achieving it takes a lot of dedication. Revitalize your hair & prevent hair loss by avoiding bad hair care practices, using high-quality shampoos and conditioner, and eating hair-strengthening foods.
It's a natural part of your hair growth cycle to lose up to hundreds of hair strands each day. But if your hair sheds more than usual, then it's time for a change in your daily routine. Some of the products you use may be too harmful to your hair and scalp, and other daily habits may weaken your strands as well.
While genetics play a role in its texture and color, there are a few things you can do to help manage the appearance and health of your hair. To know more insights, check out these seven ways to help keep it strong and help prevent hair loss in women.
Prevent Hair Loss With Hairstyle Change


Wearing the same hairstyle each day, such as tight buns isn't good for your hair health. It provides patches to your hair, which is one of the primary causes of frizz, flyaways, breakage, and hair loss. Wearing a ponytail in the same spot may cause your hair to break more quickly, which would appear shorter and contribute to frizziness.
Regularly forcing your hair to stay stretched and tight can lead to a big chance that your hairline would recede due to damages such as hair loss. Instead, you can opt for using a loose chignon on some days of the week. Make sure also to avoid hair accessories with metal materials because they may damage your strands and start hair loss.
Opt for a Natural DIY Dry Shampoo
The use of shampoo daily may remove the natural oils that are essential to keep your hair healthy as well as protect it from damages. The use of heat tools such as blow dryers, curling irons, and more may also cause damage and breakage to your hair while making it more brittle.
Instead, apply a natural DIY dry shampoo by using organic corn-starch and organic cocoa powder to give you darker hair tones. You may also use those cleaning products that don't strip off the nutrients from your hair. Look for shampoos and conditioners that have no sulfates and contain keratin proteins and rosemary extracts to restore your hair's health. An amazing way to prevent hair loss!
Gently Brush Your Hair with a Wide-tooth Comb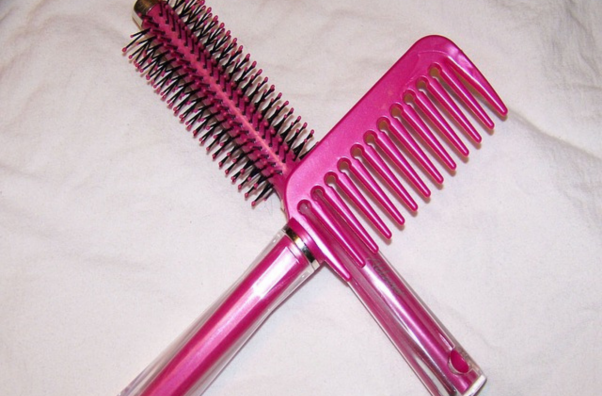 Your hair is more prone to damage and the most vulnerable when it's wet. It can increase the risk of breakage, which leads to hair fall. Combing on damp hair can also contribute to broken strands as well as thinner locks. Instead, brush your hair gently when it's wet and use a wide-tooth comb or a brush that's designed for wet hair. Isn't this the easiest way to prevent hair loss amongst women with long hair?
The use of wide-tooth comb isn't only good for people with long hair, but it's also beneficial for short hair too. Using it is essential for detangling your hair more effectively without causing a lot of hair fall. Also, make sure that your hair is dry when you detangle or comb it since doing so is more prone to breakage, damage, and hair fall when it's wet.
Struggling with extreme hair loss? Discover affordable stock wigs for women
Hydrate and Moisturize Your Hair Using Natural Oils
Just like your skin, your hair strands also needs moisture. After exfoliating your scalp, apply a conditioner infused with argan and coconut oils on your hair and leaves it for a few minutes. Doing so is essential to moisturize your hair shaft naturally, which makes your hair shinier while preventing breakage and split ends.
Rub a dime-sized amount of Argan oil and a small amount of coconut oil into your palm and gently massage them into your hair. It's a natural moisturizing hair mask that can help repair your hair and make it stronger overnight, preventing hair loss eventually. It can also soften your hair by providing it with antioxidants.
Eat Right Foods to Prevent Hair Loss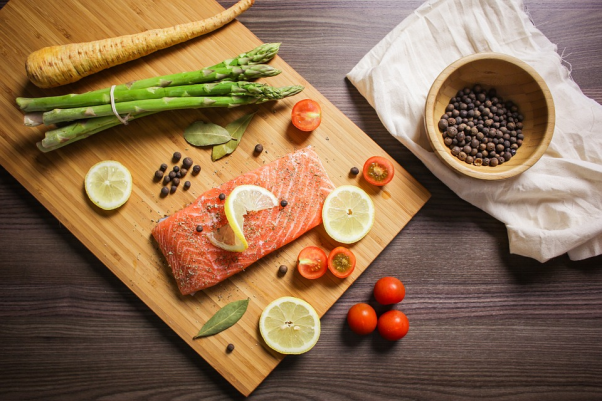 A healthy diet can help keep your hair shiny and strong. Those nutrients from the food you eat can provide significant benefits for your hair. Essential fatty acids like omega-3s will play a key role in your skin, nails, and hair health. In that sense, you must eat foods that are rich in omega-3s every day, such as tuna, salmon, walnuts, flax seeds, etc.
Healthy and strong hair is both a reflection of how you nourish your body inside and out. Avoid eating those fast, sugar-laden, and processed foods. Thus, it's essential to eat foods that contain plenty of healthy fats as well as vitamins B6, B12, and folic acid that you can get from citrus fruits and tomatoes.
Protect Your Hair from Heat, Ladies!
It's always essential that you let your hair dry naturally. But if you can't refrain yourself from using heat-styling tools, then protect your hair using nourishing ingredients that you can find in your kitchen. One of them is grapeseed oil, which can add shine to your hair as well as an extra layer of protection against the heat.
On the other hand, the use of heat protectant is essential whenever you need to dry your hair. It can help smoothen the cuticles in your hair shaft while making your hair less porous and less prone to frizziness. Using it can also help restore the moisture to your hair and keep it conditioned despite the heat caused by heat-styling tools.
The hottest femme hairstyles for round faces are finally out!


Rinse Your Hair with Cold Water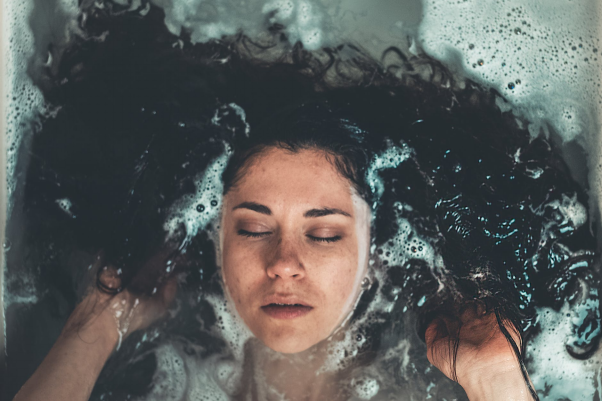 Cold water is vital when it comes to rinsing out the shampoo and conditioner in your hair. It helps seal your hair cuticle, add shine, and make your hair look smoother. It also closes the pores in your scalp while retaining your hair's moisture, which can add length and help strengthen your hair.
However, washing your hair with warm water may create frizziness and makes your hair dry. It may also lead to making your hair overly porous and prone to flyaways and breakage. Doing so may also potentially strip too much moisture or oil in your hair, especially if it's naturally curly.
Prevent Hair Loss Takeaway
Bad hair days can happen to anyone, but don't let them happen to you each day. Today is the best time to change your daily routine by avoiding those damaging hair care practices such as the use of heat-styling tools. You can also follow the helpful tips such as those listed above. They can help women prevent hair loss while making your hair healthier and stronger than ever.
Author Bio:

Louise Davis is a single mom and a fashion designer with a 5-year-old daughter. She's fond of writing stories and drawing up clothing designs. She also enjoys watching beauty pageants and fashion shows. When not working, Louise markets her beauty and hair care products like the best purple shampoo online.

  Email: support@lordhair.com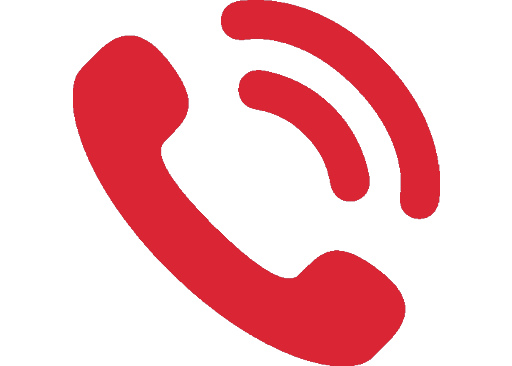 Tel: +86 532 80828255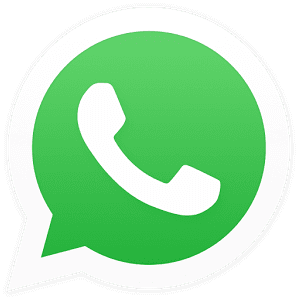 WhatsApp: +8615698163279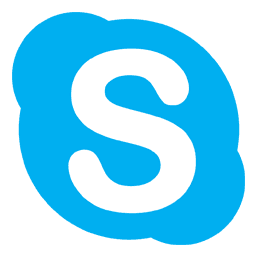 Skype: Lordhair
Find us on social media