What Are the Noticeable Features of Madonna's Hair from Her Celebration Tour?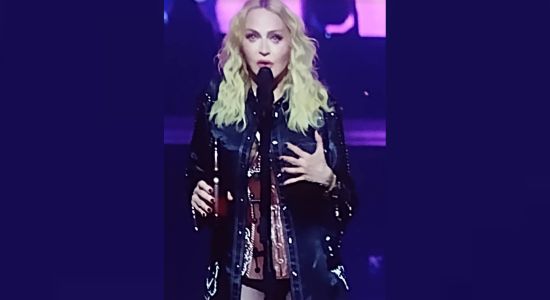 Madonna has been a cultural and fashion icon for over four decades, and her recent Celebration Tour was yet another testament to the singer's iconic image. I was lucky to witness this legend last month in Belgium and one of the most noticeable features of the tour was Madonna's hair, which has been a significant part of her style evolution throughout her career. During the tour, her hair took on a life of its own, with her drag queen host opening the show with a towering hairstyle that set the tone for the rest of the night.
Madonna's Hair Through the Ages
Madonna has always been daring and experimental with her hair, with her ever-changing looks becoming the stuff of legend. From her short and spiky Like a Virgin cut to her iconic blonde locks in the Material Girl era, her hair has always been as much a part of her image as her music. Madonna's hair has been used to express different personalities, moods, and themes throughout her career, and her Celebration Tour was no exception. The tour opened with a drag queen host, wearing a tall hairstyle that perfectly captured the spirit of Madonna's hair legacy. The towering hair was reminiscent of some of Madonna's most recognizable looks, such as the cone bra corset from her Blond Ambition Tour, her Frozen video hairstyle, and her iconic Jean Paul Gaultier-designed bodysuit from her aforementioned Blond Ambition Tour.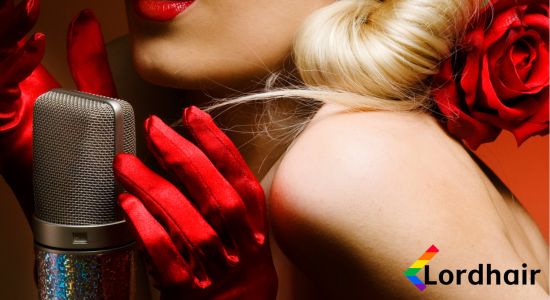 Throughout the rest of the show, the drag queens paid tribute to Madonna's famous looks, donning wigs that replicated her different styles throughout her career. The hair was a component of her style that the audience really appreciated; Madonna has always been known for her fashion sense and her hair was a big part of that. During the tour, she paid tribute to her various fashion moments from her entire career, including looks from her Like a Virgin and Erotica eras, and even some of her most recent ensembles.
Madonna's image has always been about pushing boundaries and forging new paths, and her hair has been no exception. She has never shied away from switching up her style, from her frizzy 80s curls to her sleek and straight look, her hair has been a canvas that Madonna has utilised to express her creativity. The way Madonna has presented herself has always been an important part of her image and her focus on gender fluidity and androgyny has always led her to break away from typical gender norms and expectations.
Be sure to check out recent Lordhair blogs on other celebrities and their hair:
- 10 celebrities who changed their hair and style in 2023
- What is the secret to Roz Purcell's recovery from alopecia?
- How has Jennifer Garner tackled hair thinning?
Drag Queen Hommage to Madonna
The hair played a crucial role in this, and the visuals of a drag queen host opening the tour with towering hair have become a symbol of the fluidity and creativity that has defined Madonna throughout her career. Madonna has continuously showcased a keen sense of fashion and style which also elevated her, in many ways, into the pantheon of musical greats.
The iconic ensembles of Madonna: The Celebration Tour were designed by Academy Award-nominated costume designer Arianne Phillips, who has worked with Madonna on various projects throughout her career. The tour's costumes featured a range of materials, styles, and colours, which complimented Madonna's hair perfectly. From the high-fashion and sleek bob wig that accompanied her iconic tuxedo jacket and fedora look, to the bright pink and turquoise curls that accented her mermaid-inspired outfit, it's clear that a lot of thought went into pairing her hair and style together.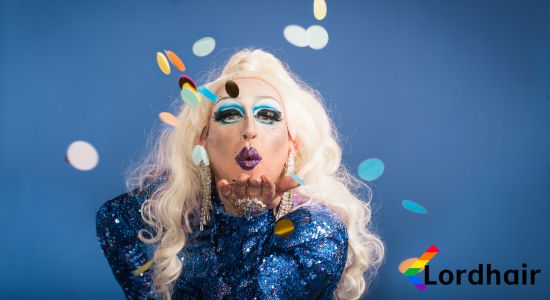 The use of drag queens during the tour also paid homage to the longstanding cultural relationship between Madonna and the LGBTQ+ community. Madonna has always been a champion of queer causes, and her music and image have played a significant role in bringing visibility to marginalized communities. This tour was yet another affirmation of her support for the LGBTQ+ community and its vibrant culture. Her use of drag queens also helped to increase the visibility of drag communities, which have a long and significant history in the LGBTQ+ community.
Create a Madonna-inspired look with a Lordhair women's wig! Hair systems and wigs are in fact genderless as it all depends on the hairstyle and look you are going for so why not even consider a shorter-haired, "men's" hair system for 80s Madonna?
Impact of Madonna and Her Hair
Madonna: The Celebration Tour was a testament to the singer's iconic image and her impact on fashion and music. Her use of human hair as a statement and fashion accessories is clearly tested over a long creative career. The tour was a tribute not only to her music, her fashion sense, and her legacy but also to the LGBTQ+ community whose culture she has done so much to showcase and support. Those amongst the crowd left having experienced a musical, artistic, and cultural moment that will stay with them for years. Madonna's hair definitely played a big role in that as one of many components of the overall performance.
Ray is a guest contributor to our blogs with an extensive background in PR. Ray loves to discuss his own hair system journey by offering insights into wearing and styling a toupee wig as well as providing observations on the role of hair in sexual and gender identity from an LGBTQ+ perspective. Be sure to check out more of Ray's Diversity content.

  Email: support@lordhair.com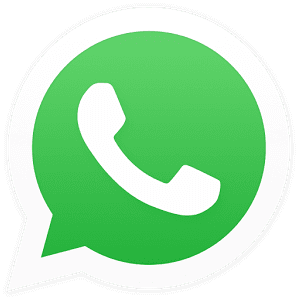 WhatsApp: +16263623127
Find us on social media