10 Celebrities Who Changed Hair Color and Style in 2023
Global celebrities never fail to amaze with their hairstyles and hair color choices. Much to our delight, a lot of A-listers changed their hair in 2023 including Brad Pitt, David Beckham, and Billie Eilish. Since it's hard to keep track of celebs, singers, athletes, and other trendsetters experimenting with hair, we decided to talk about celeb-loved hair colors and styles of 2023.
So, Lordhair - globally trusted for men's hairpieces and women's wigs - is here with a list of the top 10 celebrity hair color and style changes this year.
Let's start our list with hair upgrades for gents!
Male Celebrity Hair Changes in 2023
Brad Pitt
Brad Pitt doesn't need an introduction. He is one of the highest-paid actors in Hollywood who will soon enthrall audiences in Mickey 17 and Beetle Juice 2. In the hair domain, he turned heads with a spirited chop for the Golden Awards 2023. Didn't see it? Here's the new look!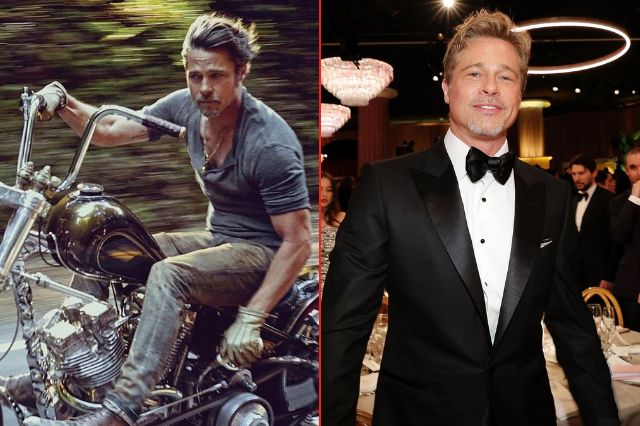 David Beckham
We love David Beckham with hair as well as without! The current president and co-owner of Inter Miami CF unveiled his beautiful shaved head in August at an Inter Miami game.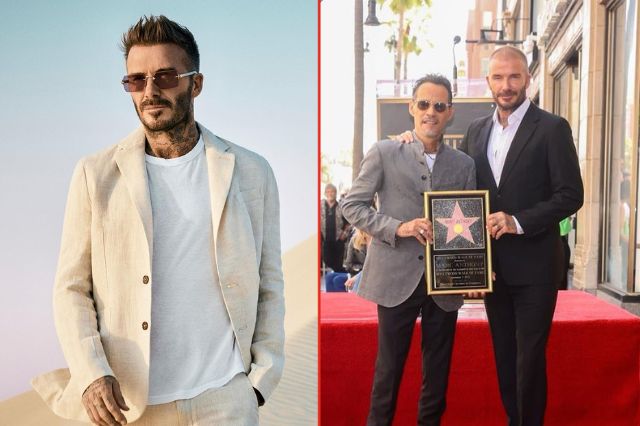 Brooklyn Beckham
For those who don't know, Brooklyn is the son of David and Victoria Beckham. Brooklyn recently uploaded photos of his new buzzcut given to him by none other than Selena Gomez's sister! Now, who would have seen that one coming? Looks like the father-son duo wants to start a short hair trend! We're fans but what do you think? Let us know in the comments!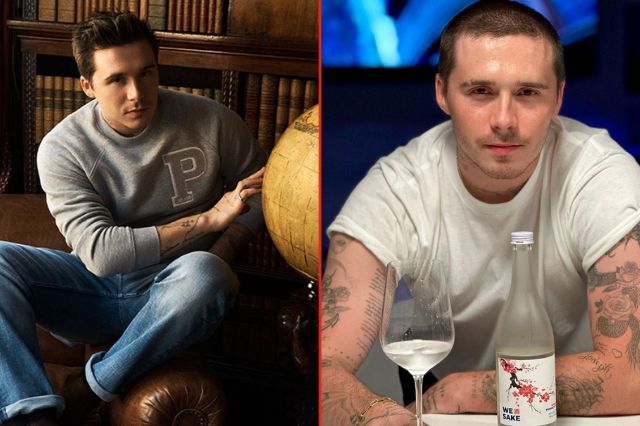 Tom Schwartz
Tom Schwartz is a restaurateur, actor, and reality television personality. He shocked his fans in August when he unveiled his strands of platinum-blonde hair. When asked about it, he jokingly put it down to a midlife crisis!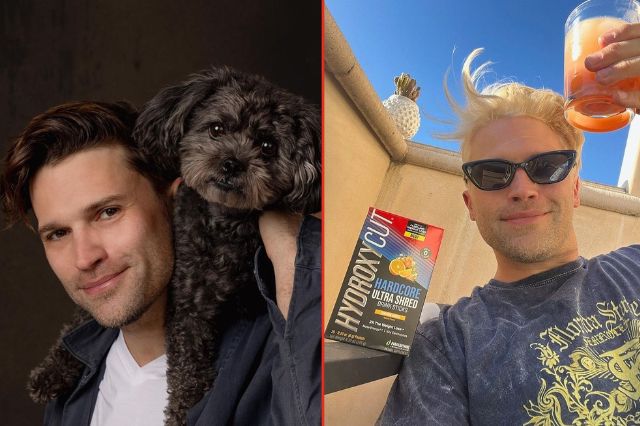 We think you will love these hair stories as well:
- Machine Gun Kelly's hair regain
- Jennifer Garner's secret to hair prevent hair thinning
- Alan Fletcher's hair loss and regrowth
- Athletes with hair loss or baldness
Brian Austin Green
Another short hair upgrade! Brian is an American actor popularly known for his portrayal on the television series, Beverly Hills, 90210. He showed off his buzz cut on Instagram last month. Looks like no hair is the flavor of the season!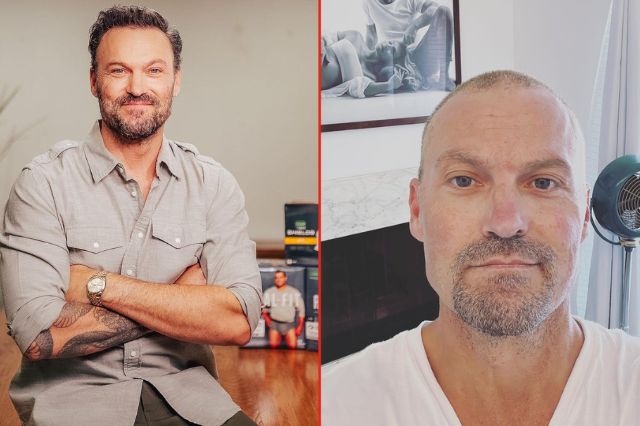 Female Celebrity Hair Changes in 2023
Jennifer Love Hewitt
An American singer and actress, Jennifer Love Hewitt began her career as a child star. In August, she said goodbye to her long blonde hair to welcome in an auburn bob over Instagram. What do you think of the femme look?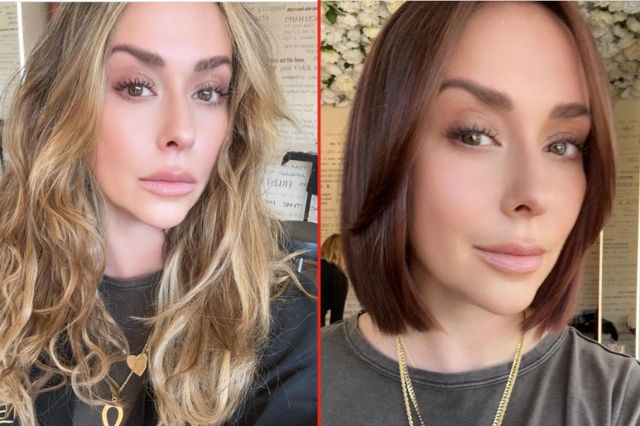 Julia Fox
Julia Fox is an Italian-American model and actress principally known for her debut performance in the 2019 film Uncut Germs. She recently changed her hair to blonde and is currently promoting her memoir, Down the Drain. She also colored her eyebrows along with her hair to create a whole new look.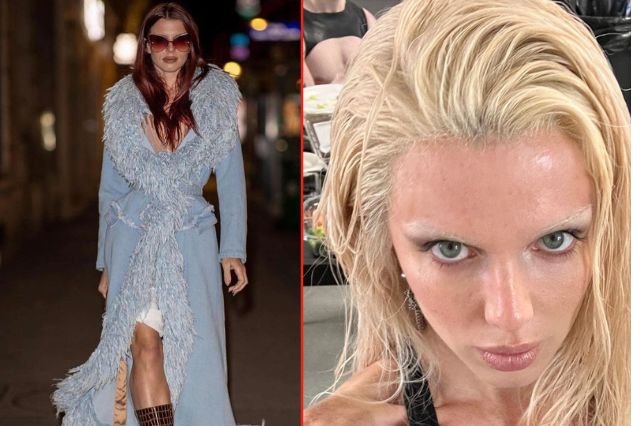 Emma Stone
Emma Stone is an American actress and producer who has bagged major awards for playing challenging roles in the past decade. This summer, she also went blonde and got a bob which, of course, looks dazzling. The hair reveal was done by her hairstylist, Mara Roszak.
Billie Eilish
The American songwriter and singer gained public attention with her debut song Ocean Eyes in 2015 and is adored by Zoomers. Billie Eilish shared an Instagram update in August in which she flaunted red hot roots with her black hair. The fact that she keeps experimenting with her hair didn't stop the color change from trending on social media.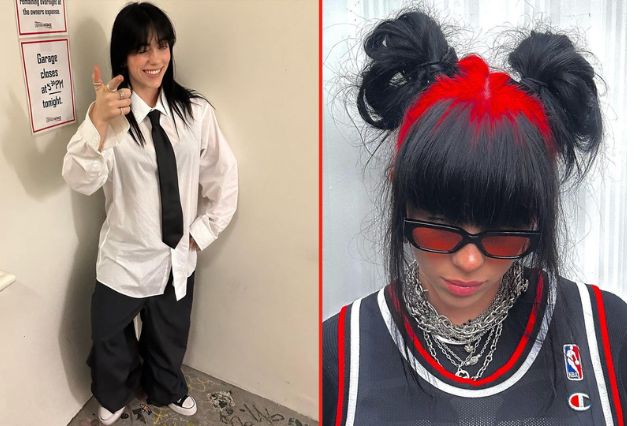 January Jones
January Jones is an American model and actress famously known for her role as Betty Draper in Mad Men. In July, she got a pixie cut with an icier shade of hair color. Don't you think short hair has become quite a vibe as we near the end of 2023?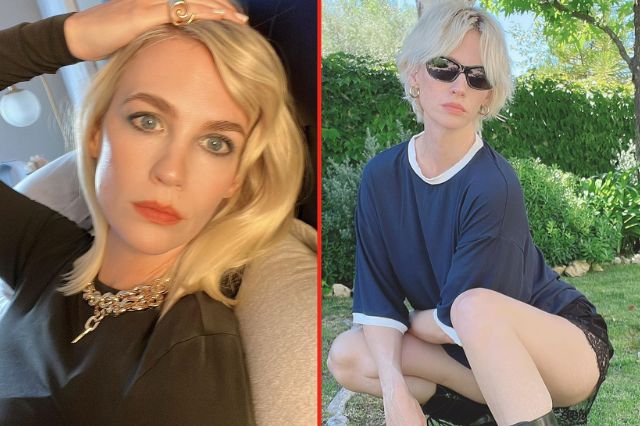 Celebrity Hair Changes 2023: Final Words
There you go! We have talked about 10 male and female celebrities who have embraced new hair shades and styles in 2023. For women who want to try a new hairstyle or hair color without risking hair health, hair integration systems are a great option whilst men with hair loss and damage can go for toupee wigs for faster recovery.
Do you have any queries? Drop them in the comments to get a quick reply from our team of hair experts.

  Email: support@lordhair.com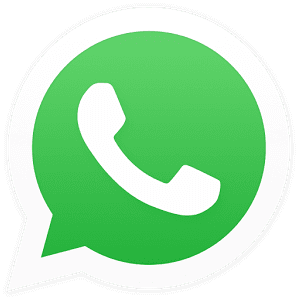 WhatsApp: +16263623127
Find us on social media