How to Stimulate Hair Growth and Follicles in 2021
By

Lordhair lordhair

2021-09-15 07:07:00
2093 views
They say investment in knowledge pays the best interest. The same is true for hair growth. When it comes to stimulating hair growth and follicles, knowing the basics and expert tips can make a world of difference.
A lot of us have no idea how to stimulate hair growth and follicles. That's precisely why we struggle with recovery even after trying everything thrown in our direction.
In this blog, Lordhair will share time-tested tips and ideas to stimulate hair growth in 2021. Keep reading to get healthy and luscious hair!
Scalp Massage
Let's start with the easiest and relaxing of them all - scalp massage! According to dermatologists, a regular scalp massage can lead to thicker hair in the long run since hair follicles are directly impacted by it. For those who don't know, each strand on your scalp starts its life within a follicle, which is located just beneath the skin of the scalp.
A scalp massage helps in stimulating the blood vessels beneath the skin, impacting hair growth in the process. Use your fingertips to put light pressure on your scalp. Work your way across the scalp while moving in small circles. Apply oil in order to increase the beneficial effects.
Egg Yolk Mask
A lot of us count on eggs for a quick breakfast. While we eat them without much nutritional insight, an egg improves nutrient adequacy of the diet, provides protein, and also improves eyesight. But do you know that there is one more benefit of being an eggetarian? Well, it's glorious hair!
Applying an egg yolk mask topically to your head injects the roots of your hair strands with vitamins. It not only makes the hair grow stronger but also makes them less prone to breakage and shedding. Apply one egg with castor oil to your hair and leave it there for 20-25 minutes. Wash it with shampoo in order to get rid of the odor. You will see benefits in a few weeks only!
Discover partial hairpieces for receding hairline at best discounts
Regular Trimming
You might not have seen many people talking about this hair growth tip but it's totally legit. Our hair basically goes through three stages during their lifecycle: anagen, catagen, and telogen. During the first stage, hair follicles are active and are dividing rapidly. In the second stage, hair growth stops and outer root sheath shrinks only to attach itself to the root of the hair.
Split-ends, hair shedding, and breakage occur during the third stage. Regular trimming will help you avoid the third stage to some extent and encourage your hair to keep growing. All we are saying is that you shouldn't keep postponing your visit to the stylist!
A Balanced Diet
A healthy and balanced diet is the ultimate key to almost everything related to our body. Be it protection against diseases, strong bones, or robust immunity, everything - including hair - is linked to our diet patterns. Top hair experts recommend staying away from foods with higher sodium levels, carbonated drinks, sugar, and refined foods.
Nothing heals hair follicles like a healthy diet! Start eating at home with emphasis on hair loving foods like fatty fish, egg yolk, spinach, sweet potatoes, avocado, and bananas. These foods are rich in proteins and vitamins that stimulate hair growth.
Best diet, hair care, and styling tips for hair recover
Check Your Medications
Medical experts are of the opinion that prescribed medications sometimes can be the reason behind hair loss or slow hair growth. They interfere with the hair cycle mostly during the anagen or telogen phase. Some common medications and drugs that cause hair loss in men and women are acne medications containing retinoids and anti-clotting / antifungal drugs.
These medications not only affect the hair growth cycle but could also trigger hair loss all over the body. Consult a dermatologist ASAP if your hair condition gets worse after a medication change.
Castor oil treatment
Castor oil is a time-honored method used in traditional medicine. It is also known to moisturize the scalp, ease dandruff, stimulate hair growth and leave the hair smooth. Sourced from the castor bean, castor oil is rich in ricinoleic acid, a kind of fatty acid that improves follicle health and fights inflammation.
In order to use castor oil for stimulating hair growth and follicles, rub just a few drops of the oil into your scalp. Work your way from the front of your scalp to the midsection and then to the end. Let the castor oil sit for about two hours. Cover your head with a shower cap until it's time to wash your hair.
Aloe vera
Aloe vera has long been used for stimulating hair growth. It contains vitamins A, C, and E that contribute to cell turnover. Meaning, it promotes hair follicle growth and leads to shiny strands. Aloe vera can be used either in the raw gel form or mixed with other ingredients for maximum benefits.
Often recommended by beauty experts and hair specialists, aloe vera also contains vitamin B12 and folic acid that help hair strands retain their shine. Cut a leaf from an aloe vera plant, collect the gel by peeling the leaf, and rub it directly on the scalp. Let it sit for an hour and wash it with a mild shampoo afterward. Use aloe vera 2-3 times a week to stimulate hair growth and hair follicles.
9 natural remedies to get rid of scalp buildup in 2021
Coconut oil
Coconut oil is considered to be one of the best natural treatments for stimulating hair growth and thickness. It is a unique combination of fatty acids that not only improves hair health but also conditions them. Coconut oil is beneficial for tackling dryness caused by dandruff, which is also a major cause of hair loss in men and women.
This natural treatment for stimulating hair growth contains UV filters that protect hair from sun damage. We recommend using coconut oil before taking a shower. Rub it on your hair and let it sit for a couple of hours before washing it out.
Above are the most effective methods to stimulate hair growth and hair follicles. Using these treatments will not only help you treat hair fallout but will also make them strong, thick, shiny, and bouncy.
For men and women struggling with extreme hair loss, these hair stimulating methods mostly generate limited results. If your hair loss has reached an extreme stage, we recommend hairpieces for thinning hair for quick recovery.
Lordhair designs hair toupees for men and wigs for women to aid recovery from temporary and permanent hair damage. Our breathable, durable, and lightweight hair replacement products are shipped to more than 100 countries with a 30 days money-back warranty.
Got any queries to ask? Send them to support@lordhair.com. Our hair experts will be more than happy to answer them for you!
Email: support@lordhair.com
Tel: +86 532 80828255
WhatsApp: +86 186 7861 5507
Skype: Lordhair
Find us on social media


Email: support@lordhair.com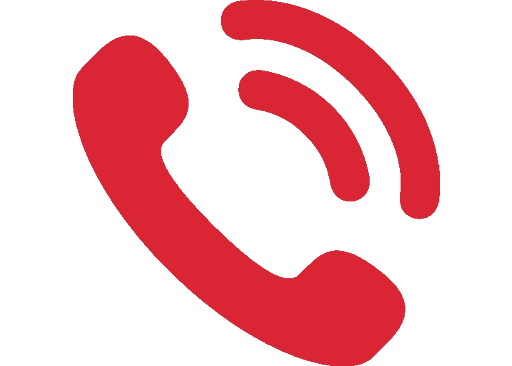 Tel: +86 532 80828255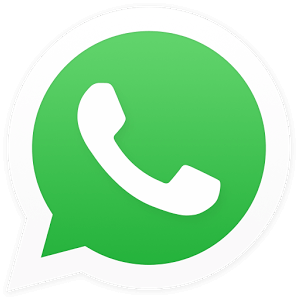 WhatsApp: +8618678615507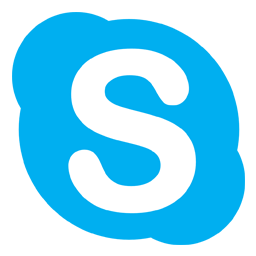 Skype: Lordhair
Find us on social media