Get Rid of Scalp Buildup! Prevent Hair loss With 9 Natural Remedies
By

Lordhair lordhair

2019-10-22 07:55:45
12340 views
Scalp buildup is one of the worst hair problems found among men and women which can trigger hair loss. Also known as seborrheic dermatitis, it is a condition that causes our skin on the scalp to flake which is mostly caused by sweat, oil, dead skin cells, and also hair products. This problem can lead to excessive hair fall if not treated on time. Thankfully, there are many natural ways to get rid of scalp buildup.
In this blog, Lordhair will share natural ways that will help you eliminate white buildup on your scalp. Below are the 9 natural ways which are popularly used across the world to get rid of flakes on the scalp:
Lemon juice
Whether it's about burning fat or fighting heat, lemon are widely recommended but you will be surprised to know that citrus fruit also helps get rid of scalp problems such as scalp buildup. Rich in vitamin C, this fruit can boost your immune system and prevent the scalp buildup. Hair graying can also be prevented with the help of this tiny yellow fruit.
Using lemon juice for treating the white buildup on the scalp is simple. All you have to do is to mix a teaspoon of fresh lemon juice with three teaspoons of water. Add one teaspoon of vinegar and quarter teaspoon of salt to the mix too. Done? Apply this to your scalp directly. Leave it on your scalp for at least 20 minutes. Rinse your scalp with warm water and shampoo. This method will help you get rid of your scalp buildup in a few months.
Baking soda
Baking soda has been used to treat scalp buildup problems since ancient times. Unlike shampoos, baking soda can be used to make your hair squeaky-clean, shiny, and soft. Comprised of sodium and bicarbonate ions, the powdered consistency of baking soda makes it an exfoliant which helps remove dry skin from the scalp.
The method of using baking soda for scalp building treatment is quite easy. All you need to do is mix 1 tablespoon of baking soda to 3 tablespoons of warm water and run it through your wet, unwashed hair. Massage your scalp for 5 to 7 minutes. Rinse it properly from roots to ends before shampooing. You will start to notice that your hair feels voluminous and your scalp super clean. Do this for a couple of months for best results & dodging hair loss!
Apple cider vinegar
People use Apple cider vinegar in salad dressings, marinades, vinaigrettes, and food preservatives. But most of them don't know how it can help them get rid of the white scalp buildup problem. Made from fermented apple juice, it is one of the best natural ways which improves scalp health, strengthen hair, and enhance its shine. It also helps people to deal with hair breakage and itchy scalp problems.
It is easy to use ACV for treating white buildup on the scalp. First of all, make sure to shampoo and condition your hair properly before applying this remedy on your scalp. Mix a couple of tablespoons of apple cider vinegar with water and pour it over your hair. Let it sit for a couple of minutes then rinse it out with lukewarm water. Using this method once a week will help you to escape the scalp buildup problem in few months.
Clarifying Shampoo
Some shampoos consist of harmful chemicals that make your scalp dry and form flakes. This is when clarifying shampoo comes handy! Unlike other shampoos, it is made up of 80% to 90% of water and its active ingredients help to overcome the scalp buildup problem. Using this shampoo occasionally will help you get rid of residue, grease, and impurities in your hair.
Take a small amount of shampoo in your hands and then apply it to your damp scalp. Massage it until you have a good lather and leave it in your hair for 1-2 minutes. Rinse the shampoo out completely before applying conditioner on your scalp. It's important to use a conditioner after every clarifying shampoo session. Clarifying shampoo is designed for use once or twice per week. Using it often can make your scalp buildup problem worse!
Struggling with chronic hair loss? Learn about the easiest way to get back your lost hair!
Detangle your hair
Do you know that hair tangles are also one of the biggest reasons that form white buildup on the scalp and start hairfall? This problem usually occurs when the outer layer of your hair becomes damaged and opens up. These layers run into each other which results in tangles and knots in your hair. It is mostly caused by regular use of blow dryers, straighteners, and curling rods. Using bleach and not washing your hair properly are also the major reasons for hair tangle.
However, these methods can help you detangle your hair.
Conditioning your hair after shampooing will help you to avoid tangling problems.
Using a wide-tooth comb will not only remove the tangles more efficiently but also protect your hair from tearing and damage.
Minimize the use of tools such as blow dryer, straightener, and curling rods also helps in detangling your hair.
Considering these points will help you fight the scalp buildup problem caused by tangled hair.
Exfoliate your scalp
The idea of the exfoliating scalp is considered as the greatest way to eliminate scalp build problem. It is a process that is used to remove dead skin cells and replace it with new skin cells. Scalp exfoliation involves using physical or chemical exfoliants to remove excess skin cells, oil, and dandruff from the scalp area. It is recommended to use this method once or twice a week as exfoliating your scalp excessively can have an adverse effect.
Scalp exfoliation is usually performed on wet, just-shampooed hair. After you comb through and separate sections of your hair, you can apply the scrub with your fingertips. One can also use a brush or glove designed especially for exfoliation. Natural exfoliants like brown sugar and oatmeal scrub are mostly used for treating white buildup on the scalp. Just mix 2 tablespoons of brown sugar with 2 tablespoons of oatmeal along with hair conditioner and apply it on your scalp for a few minutes. Rinse your hair with warm water. One can also use exfoliant products prescribed by a trichologist.
Take a look of the way David feels about his custom hairpiece from Lordhair:
Learn about major scalp infections & their treatments to prevent hair loss.
Sea salt scalp scrub
Sea salt scalp scrub may sound like a tongue twister but it's a splendid detoxifier that has been used for overcoming white buildup on the scalp. The sea salt dissolves the dirt and scalp build-up, as well as scrub away dead skin cells that cause hair loss. This is the reason why we find sea salt in most of the clarifying shampoos. Using sea salt as a detoxifier on your scalp will make it feel much healthier and cleaner just after a single-use.
All you have to do is to mix 1 tablespoon of coarse sea salt along with 1 tablespoon of shampoo and conditioner. Stir the solution properly and apply it on your hair. Rinse it after 20 minutes with lukewarm water. Using this solution twice a month will help you eliminate scalp buildup problem.
Bentonite clay mask
Ever heard about using bentonite clay mask? If no, let us tell you that it is one of the best natural methods to remove dirt, grease and dead skin cells from the scalp. Also known as Aztec Indian healing clay, bentonite clay is mined directly from the earth and is formed by the weathering of volcanic ash in the presence of water. With the ability to extract impurities from your scalp, this clay deep-cleans the scalp and eliminates the problem of white flakes.
Making a bentonite clay mask is really easy. All you have to do is to mix ⅓ cup of bentonite clay with water or herbal tea and stir it to form a yogurt-like paste. You can either use hands or brush to cover your scalp and hair completely with the solution. Allow the mask to soak in for 10-15 minutes and then rinse out with water. Applying a bentonite clay mask once in 15 days will help you to eradicate white buildup on the scalp area.
Struggling with hair loss problem? Hair systems are the fastest hair recovery solution.
Honey and Cinnamon
If you ever ask your trichologist how to get rid of the scalp buildup problem using a natural way, then, he will recommend you to use honey and cinnamon on your scalp! This natural method has been proven as an effective combo for nourishing the scalp area to prevent flakes. Honey is a great moisturizer and keeps the microbes and other nasties in check. Cinnamon, on the other hand, helps to remove scalp impurities, increases circulation, and stimulates hair growth.
One can use the epic fusion of honey and cinnamon by mixing 1 tablespoon of raw honey and ½ teaspoon of cinnamon powder with 1 tablespoon of olive oil in a bowl. Massage your scalp gently and rinse your hair in shower after 15-20 minutes. You can use shampoo if needed. Here's the pro tip! Always use raw honey as it retains maximum antioxidants, enzymes, vitamins, minerals, and healing properties. Such honey will bring great results and helps in removing white flakes on the scalp & fight hair loss too.
Above are the natural ways that are proven to be effective in eliminating the scalp buildup problem. Using these methods will help you eradicate white buildup on the scalp in a natural way. However, these natural methods take time and sometimes even don't work on some people. So, consult a trichologist if your case of severe! In case hair loss is extreme, go for a non-surgical solution with hair systems.
Lordhair designs the world's best hair systems and toupees customized to unique needs of our global customers. Our non-surgical hair recovery products are shipped to more than 100 countries and come with a 30 days money back warranty!
Send your queries regarding hair systems to support@lordhair.com
Connect with Lordhair on Pinterest for more hair wisdom and special discounts.

Email: support@lordhair.com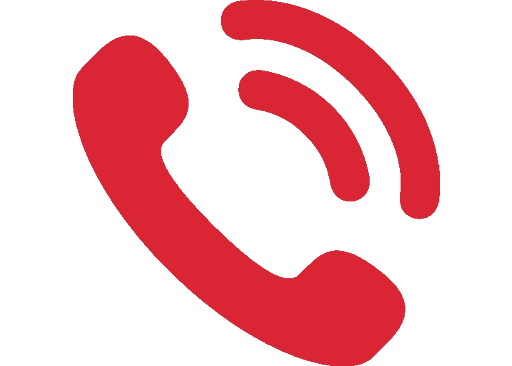 Tel: +86 532 80828255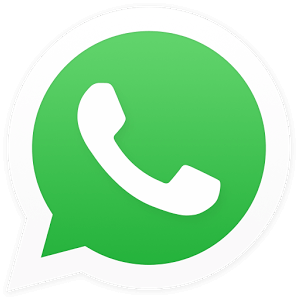 WhatsApp: +8618678615507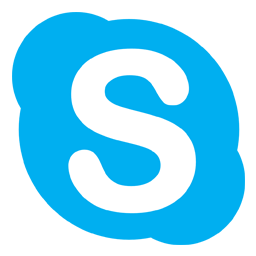 Skype: Lordhair
Find us on social media