How to Get Rid of Bald Spots on Head - 5 Popular Solutions
Hundreds of people run Google searches like 'how to get rid of bald spots on the head?' on a daily basis. While losing hair slowly over the years is acceptable to most men over 50, developing bald patches at a young age is hard to make peace with.
To help people get rid of bald spots on the head, Lordhair is here with a list of popular hair recovery treatments. But before answering how to treat bald spots, let's first understand what triggers them in the first place.
Bald spots on head mean Alopecia Areata
Alopecia areata is a medical disorder that appears when our body's cycle of hair production is disrupted. An autoimmune disease in its true essence, it makes the body identify hair follicle cells as strange agents before resulting in an attack, which leads to sudden hair loss in delimited areas.
The skin with bald spots looks normal and doesn't show scarring or irritation but people with this condition often feel a slight itching or burning sensation. Bald patches usually appear on the scalp but they can also impact beard, eyebrows, lashes, and pubic areas.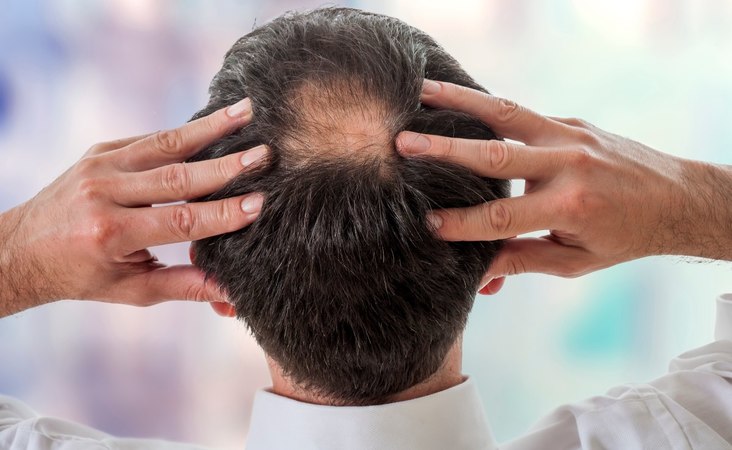 Treatments for spot baldness on scalp
If you discover only one or two bald spots on the head, there is no need to worry. Handle the hair loss situation with a calm mind. Sometimes, bald spots regrow on their own and don't require medical attention. If the hair loss spots are many and the condition is worsening, consider the following treatments to get rid of bald spots on your head:
#1 Minoxidil
Minoxidil is a widely recommended medication to stop the spot baldness in its tracks. Sometimes referred to as Rogaine, it is a topical medication containing active ingredients that need to be applied as close to the hair follicles as possible.
Minoxidil triggers blood flow to the hair roots by dilating the blood vessels in the scalp, delivering more oxygen and nutrients to the hair follicles and promoting hair growth. While women can apply a 2% minoxidil solution directly to the scalp twice a day, men are usually prescribed 5% minoxidil foam.
Rogaine is a popular option for hair recovery but it has its share of side effects.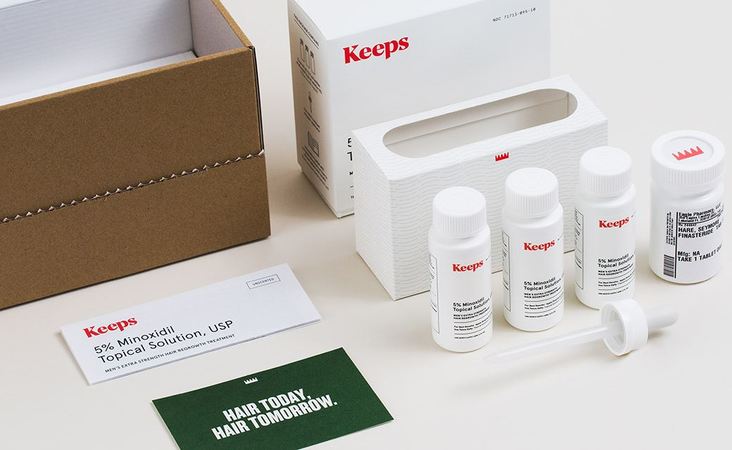 Side effects of Minoxidil
Below are some of the most common side effects of using Minoxidil for treating bald spots on the head:
Unwanted body/facial hair growth.
Fast or irregular heartbeat.
Dizziness
Headache
Blurry vision
Hormonal changes and weight gain.
Pro tip: It is advised to take a prescription from your dermatologist before applying Minoxidil to treat bald spots.
Learn more about side effects of using Minoxidil
#2 Hair systems
Unlike Minoxidil, using a hair system doesn't involve any sort of risk. This is the reason why we included it to our list of treatments to get rid of bald spots on the head. Hair systems - also known as modern wigs - are highly recommended to men experiencing aggressive spot baldness and excessive hair loss.
Hair systems are designed using human hair woven onto a skin-friendly base that's applied on the balding spot. They can be attached using tape, adhesive, or clips to get the feel of full hair coverage. Check out this hair system transformation to witness the power of wearing a hairpiece.
Although hairpieces (another term for hair systems) are majorly popular amongst males, women are also using them to recover from aging-related and medical hair loss. Below are the many benefits of getting a hair system to fight spot baldness:
Quick result: Hair systems deliver a quick change in the overall look. Though available in ready-to-wear models, a lot of men have gone for customization according to their styling goals and maintenance preferences.
Low cost: Getting a hairpiece to fight thinning hair is way cheaper when compared to surgical hair gain solutions and medications. With less than 1000 USD, you can be sorted for the whole year in getting back your full head of hair!
Zero risk: Most hair recovery options out there come with their share of risks. While hair recovery surgery brings the risk of scarring, medications can mess up your health and wellbeing to a great extent. Hair systems are a zero-risk hair recovery solution.
Check out our huge collection of hair toupees and wigs for men
#3 Vitamins and supplements
Vitamins and supplements play a vital role in treating bald spots on the scalp. Trichologists have time and again suggested that consuming the right vitamins and nutrients has a positive impact on the thickness, shine, and growth of the hair. Vitamin A, Biotin, Vitamin C, Omega 3 fatty acids, zinc and B-complex have all been shown to be particularly helpful in overcoming bald spots.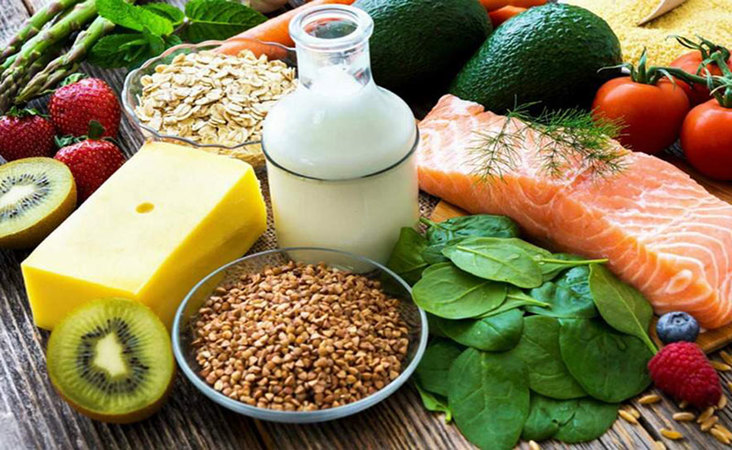 While it's slightly hard to get all of them in our everyday diet, ensuring most of them will definitely make a big difference in our hair health. Men and women who cannot get these nutrients in their everyday diet can also go for supplements. Just make sure to check them with your physician first.
10 essential vitamins and nutrients that can help trigger hair growth
#4 Coffee massage
All of us have heard how coffee can help in burning body fat and keeping us awake. But do you know that it can help promote the growth of new hair on the bald spots? Thanks to the flavonoids present in coffee, applying it topically stimulates the blood flow and promotes hair regeneration.
Applying coffee to the scalp can also give life to the dull, brittle and dry hair strands, making them smoother and frizz-free.
Here's how to massage the scalp with coffee:
Mix 1 tablespoon of honey, 1 tablespoon of olive oil, and 2 teaspoons of coffee powder.
Mix all the ingredients thoroughly and apply the mixture as a mask on the scalp.
Gently massage and leave it on for 20 minutes.
Rinse with mild water and wash with medical shampoo.
Use this method twice a week to treat bald spots on the head.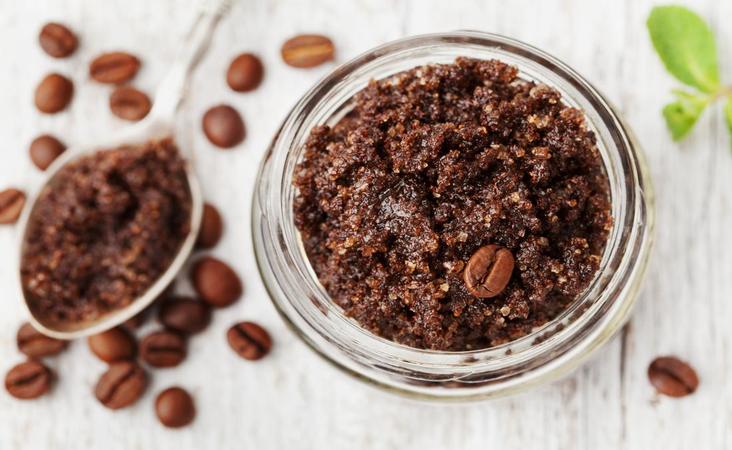 #5 Low-level laser therapy
Low-level laser therapy has been being used to treat bald spots for many years now. Also referred to as red light therapy and cold laser therapy, it is done by illuminating photons into scalp tissues. These photons revive circulation and stimulation which in turn triggers hair follicles back to life thus regrowing hair over bald spots.
Even though this treatment to get rid of bald spots on the head is comparatively safe and less invasive in comparison to a full-blown surgery, it has its share of risks:
Risks of low-level laser therapy
It is a time-consuming procedure
It is expensive in nature
It doesn't guarantee long term results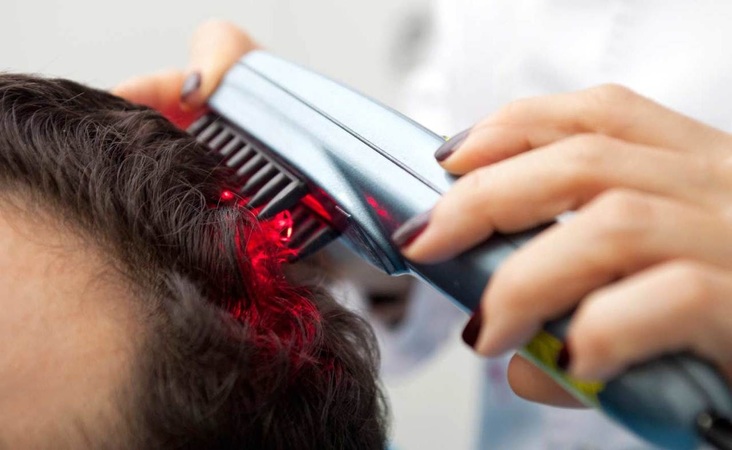 Get rid of bald spots on your head
Bald spot hair loss (alopecia areata) really breaks the confidence of young men and women. Using one of the above solutions can help restore your hair back to normal.
If your hair loss has reached an advanced state and treatments like minoxidil, scalp massage and low-level laser therapy don't seem practical, a hair system could be a perfect choice.
Lordhair is the world's leading supplier of modern hair systems for men and wigs for women with a distribution network that spans 100+ countries. Browse our hair system catalog to discover the perfect hairpiece for your hair loss.
Got queries to ask? Send them at support@lordhair.com and our hair experts will support you in every way!

  Email: support@lordhair.com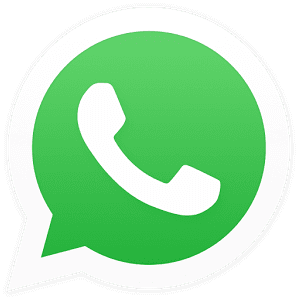 WhatsApp: ‪+8618678615507
Find us on social media