7 Female Celebrities Who Opened Up About Thinning Hair
A lot of female celebrities and actors have fought hair fall while mesmerizing fans with their acting and charm. Hair thinning and baldness impacts a female actor more than most of us since her profession demands confirming traditional beauty standards in every way. While some try to keep the fact under wraps, others have talked about it openly.
In this blog, Lordhair will tell you about 7 female celebrities who opened up about their battle with hair loss and thinning.
Here's the list of female celebrities who experienced and talked about their hair thinning and damage, showing others that they're not alone in the struggle:
#1

Keira Knightley

Keira Knightley is adored for her breathtaking performance in Hollywood mega-hits like Pirates of the Caribbean but very few people know that the female celebrity has faced hair thinning. The two-time Academy Awards and three-time British Academy Film Awards nominee revealed in an interview that continuously dying her hair left her locks with serious damage.

Keira's hair condition became so bad that her hair literally began to fall out of her head. She had to use hair wigs for women for about five years. Considering that around 40% of women experience some sort of hair fall and thinning in their lives, we are really happy that Keira got so real about her hair experience.

Fortunately, the female celebrity took timely measures to deal with her thinning hair. If you look at the picture below, you'll notice that the female celebrity's hair has returned to its former glory and looks more dense, shiny, and full of life.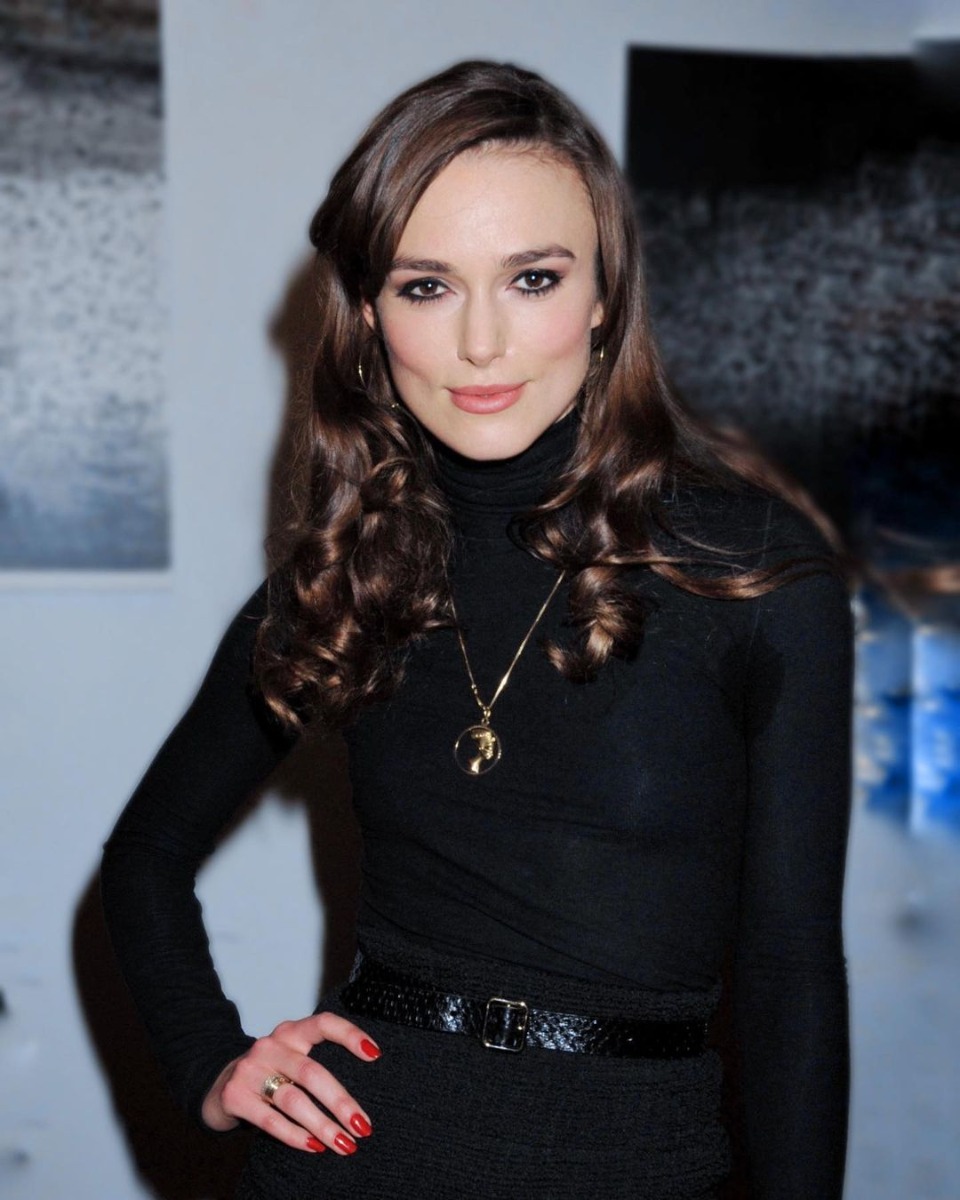 #2

Tyra Banks



An international fashion model, TV personality, producer, and writer, Tyra Banks has been in the spotlight for many decades. However, her hair withered away during a troubling phase of her life. During an interview with the reporters from Wall Street Journal, Banks admitted that she was suffering from regional baldness because of stress.

The female celebrity with a huge fan was in for a shock when her scalp started showing symptoms of alopecia triggered by stress. But what they don't know is that when a human body recovers from stress, the hair returns to its usual 80 to 90 percent growth ratio over time. Tyra Banks also worked on her stress and managed to recover her youthful look.

Now, the popular female celebrity has a head full of healthy strands but hair thinning did take away her gorgeous smile for some time.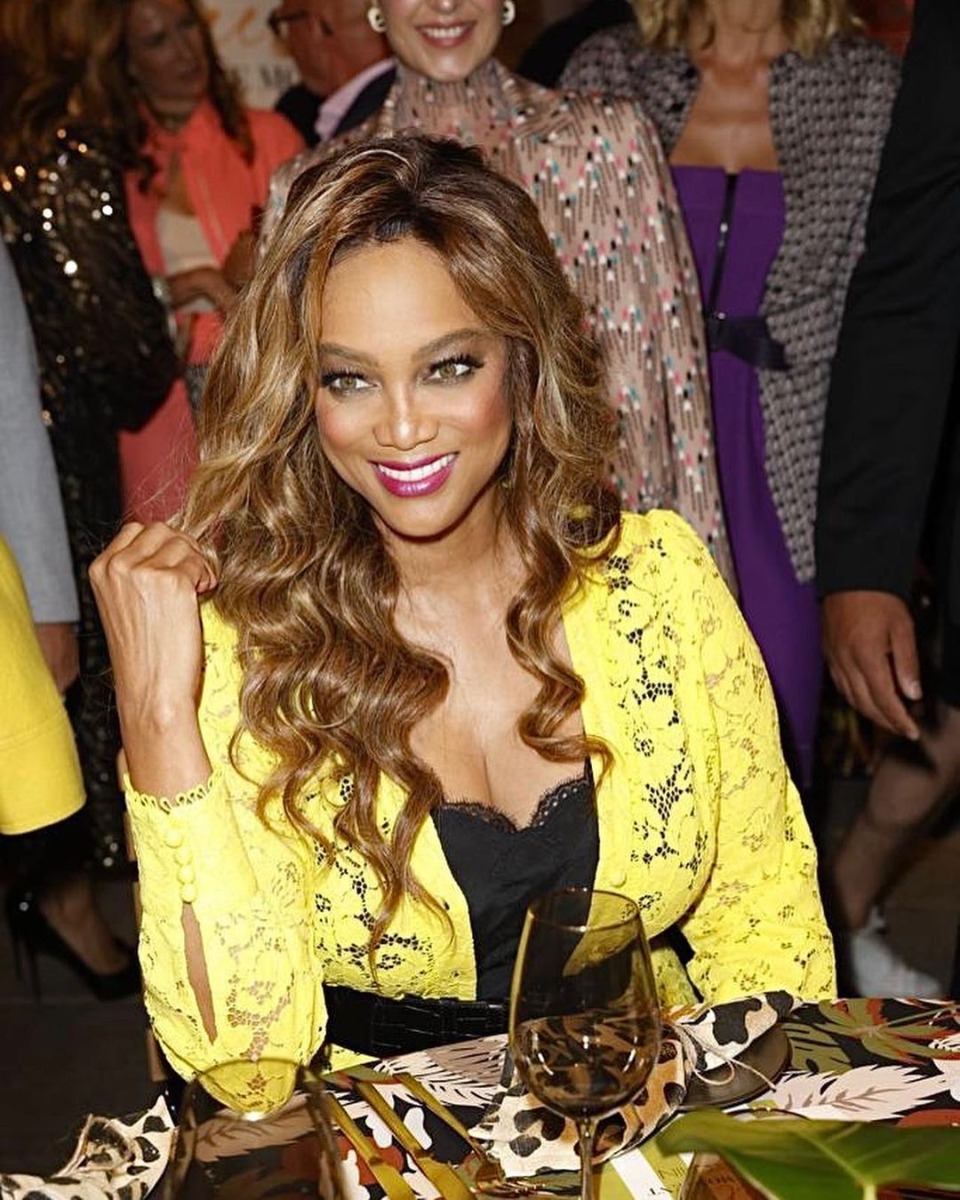 #3

Naomi Campbell

We are certain that most of our readers know Naomi Campbell very well. For those who don't, she is an elite model who began her career at the age of 15 and remained one of the highest-rated models for almost four decades. During her illustrious career, Naomi had to wear a lot of extensions, weaves, and braids.

Naomi however had no idea that frequent usage of these styles would damage her precious strands. Dermatologists told the female celebrity that she was suffering from a permanent hair loss condition called cicatricial alopecia, which begins at the crown of the head. Naomi opened up about losing her hair during an interview with ES Magazine. Understandably, she now takes more care of her hair strands.

Everything you need to know about CCCA alopecia hair loss
#4

Jennifer Aniston

Most of you must be thinking, "Wait, what is her name doing on this list?" To be honest, we were also shocked after discovering that the mega-popular Hollywood female celebrity has also fallen prey to hair thinning. In case you can't recall her name, she is mostly remembered for playing the role of Rachel Green in the hit US sitcom Friends.

Even during the show, we all saw Jennifer sporting different looks and hairstyles, including the legendary 'Rachel haircut' styled by Chris McMillian. But as the saying goes, we shouldn't believe everything we see on television. While Rachel had the perfect hair, Ms. Aniston didn't.

When asked about the reason behind her hair loss during an interview, the Hollywood celeb said that she blames hair extensions for tearing hair follicles from her scalp. The excessive use of hairstyling tools and age were also making an impact on her hair health.

However, Jennifer Aniston is a woman of sheer will. She didn't give up and decided to follow a healthy haircare routine. Her strands nowadays look quite smooth and easy on the eyes.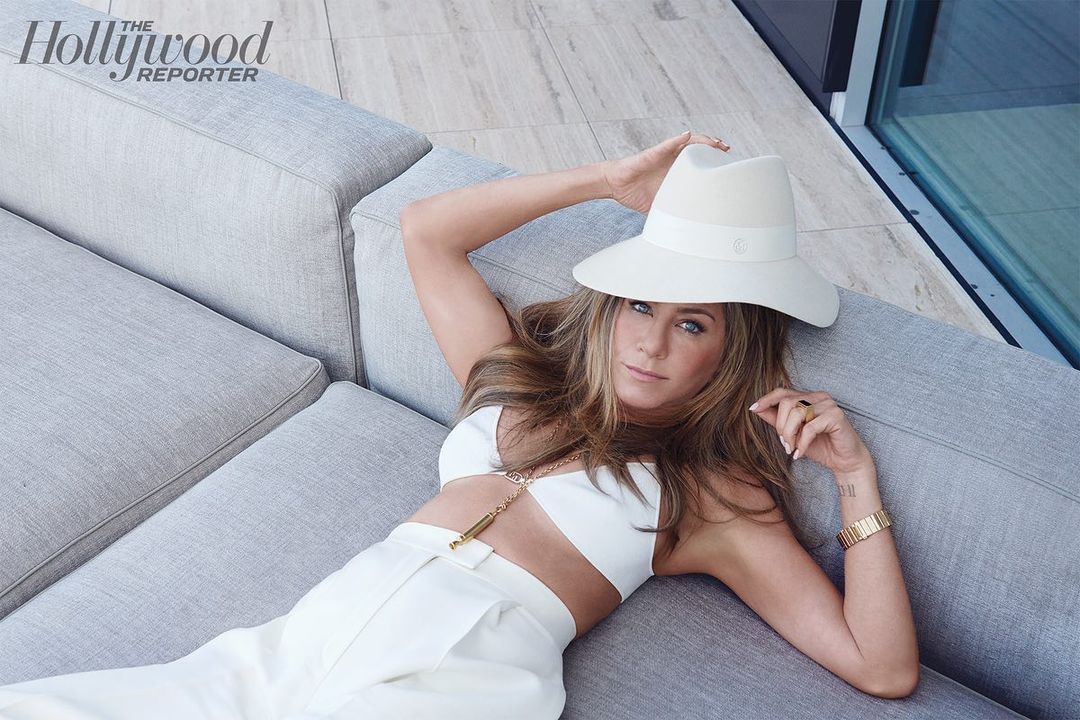 #5

Stephanie Davis

Another English celebrity who has suffered from extreme hair thinning. Stephaine Davis is well known for her acting in various British television series including Hollyoaks and Over the Rainbow. Although her talent in acting is noteworthy, her hair fall has been the point of discussion as well.

Stephaine Davis's hair was falling and thinning out at many places on her scalp due to stress. Her hair condition became so worse over the years that she had to resort to wearing hair wigs for women. However, the female celebrity is known for her grit too. She kept looking for hair recovery solutions and ended up undergoing hair transplant surgery.

Watch this video to see the female celebrity opening up about her hair thinning and transplant surgery.



#6

Jada Pinkett Smith

Who doesn't know this popular Hollywood female celebrity? Jada Pinkett Smith is an American actress and talk show host who has struggled with alopecia and recently came out with clean shaven look with confidence and candor. The celeb has been open about her alopecia areata diagnosis back in 2018.

Jada first suspected she had hair loss disease after fistfuls of strands came loose in the shower. "It was one of those times in my life where I was literally shaking with fear," says the female celebrity. Jada decided to shave her head back in July of last year and even shared a selfie featuring her new look.

Check it out! She still looks like a queen, doesn't she?
Jada Pinkett Smith sharing her shaved head for the first time, July 2021
8 female celebrities who wear wigs and totally nail them!
#7

Ricki Lake

Our list of female celebrities who have had hair thinning would be considered incomplete without mentioning Ricki Pamela Lake. Those who watch US television must know who she is. Ricki has been reigning across US TV for a long time as an American talk show host and actress.

The female celebrity shed light on her devastating thinning and hair fall journey back in 2020. She told her fans that she has been struggling with hair loss for the last three decades mostly in silence. Lake mentioned that her issues began shortly after her portrayal of Tracy Turnblad in the movie Hairspray.

For her, it was a debilitating, embarrassing, painful, and depressing hair loss journey. The popular female celebrity even relied on extensions and hairpieces to hide her thinning for years. Ricki managed to grow back her hair with assistance from a Scandinavian company and is enjoying the perks of healthy hair in 2022.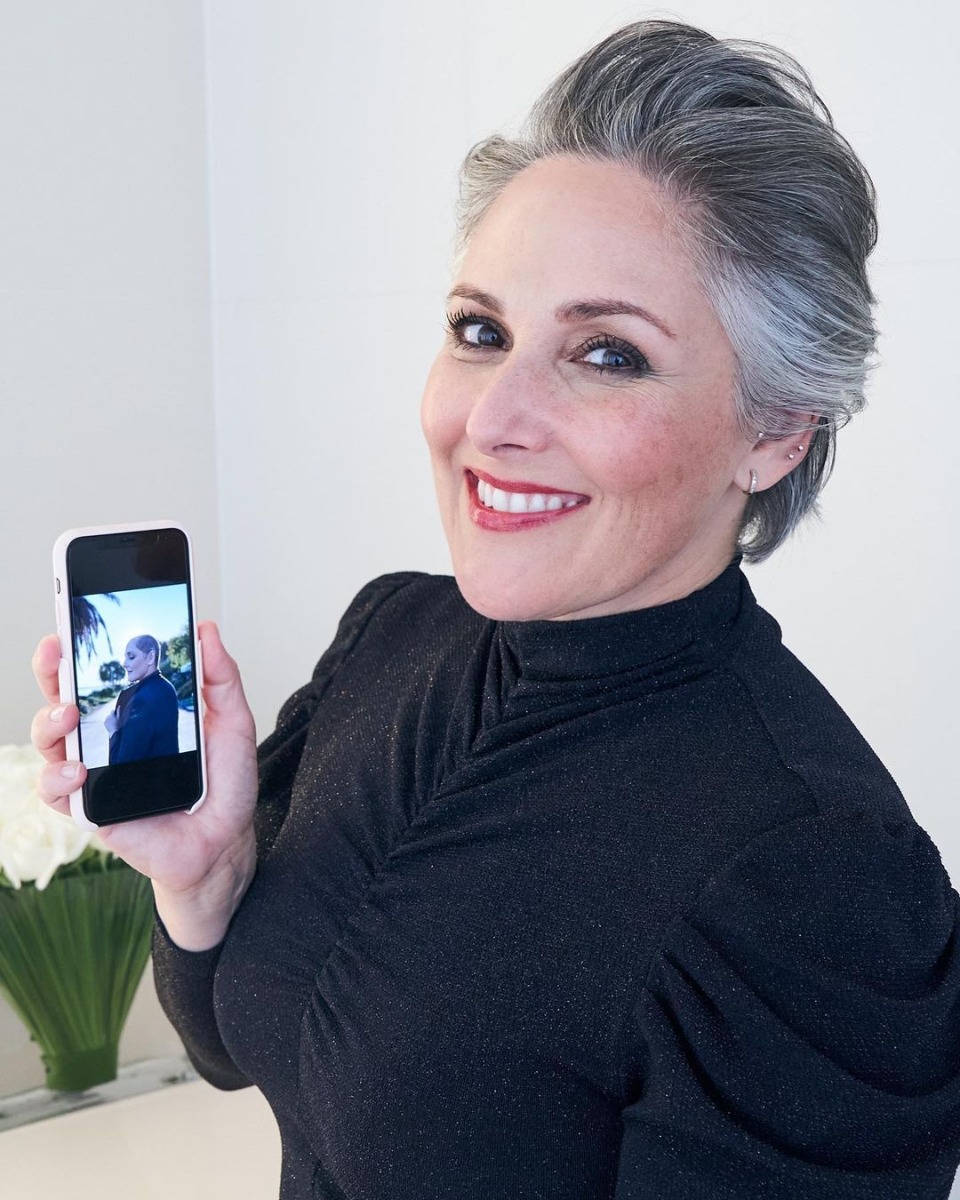 Female Celebrities with Hair Thinning: Final Words
Above are female celebrities who opened up about their thinning and hair loss. Like we said earlier, hair fall doesn't discriminate and targets everyone who isn't careful with their hair. Obviously, Hollywood actresses don't have to think twice before spending tens of thousands of dollars on getting their hair fixed. However, it doesn't mean hair surgery works for everyone.
If expensive hair treatments are something you can't go for, there are many other ways to recover from hair thinning affordably. We suggest women facing hair loss explore non-surgical hair recovery solutions and try non-surgical hair replacement systems. Lordhair manufactures and supplies a wide range of premium stock as well as custom hair wigs and toppers to more than 100 countries and provides a 30-day money-back warranty.
Got any questions for us? Send them to support@lordhair.com and have them answered by our hair unit experts.
Also read:
Check out these new product pages we launched earlier this year:

  Email: support@lordhair.com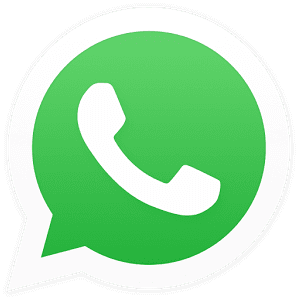 WhatsApp: ‪+8618678615507
Find us on social media